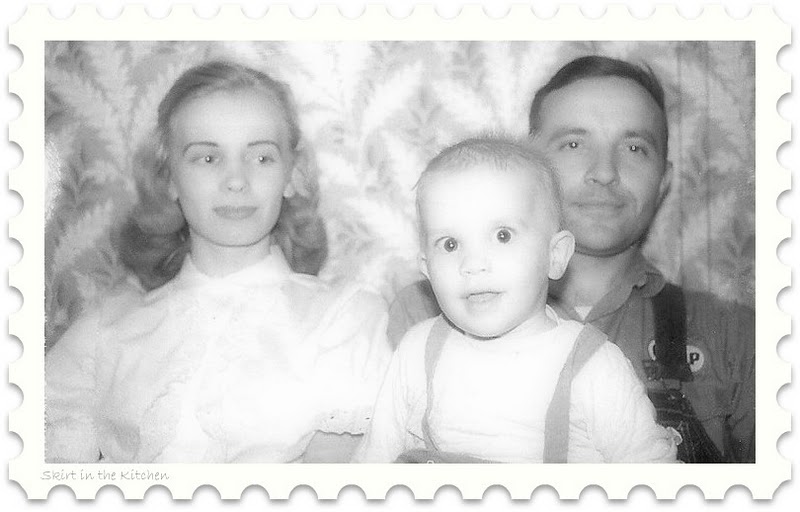 He was the only dad I ever had.
He was funny, our clown at home when he wanted to make us laugh (and smile).
He was timeless, always on time, however.
He was the most giving person I ever knew (besides myself, and I get that from him)–
He was thoughtful, a deep well with great intentions and a process to carry out all the things that meant everything to him regarding his family; all those intentions that he carefully orchestrated in time to fulfill.
He valued LIFE.
He liked/loved nature.
He taught me (us) the names, the colors and looks of the birds, and how each kind sounded in a forest.
We star-gazed under a country black sky of millions of sparkling lights and slapped mosquitoes much of the summer nights.
About how many stars can you/do you see in a midnight sky? Trillions? Millions upon millions? Countless gems? Nothing? Surely something.
He was an educator of the stars.
He taught me/instilled in me the value of what can't be bought, the real meaning of family; life, and life everlasting.
He was a cowboy at heart; but an industrial worker, a farmer, a devoted family person.
He drank his beer!–but that was even a balance. He was a balanced person, as humanly balanced that anybody can/could be.
He loved his jokes, his sense of humor (and so did we)!
He was a wise man beyond his time–because he lived through his heart of hard work, life experiences, devotion handed down from his parents and grandparents; and labor and passion of just getting his morning together–and then his days that he somehow made the best use of…
He enjoyed gardening, building a home for his wife and kids (and grandkids).
He cherished his original family, also–his parents and siblings, and all those cousins I had!–he remained devoted and true.
He knew how to make the best and most of his time, and did (usually so)–even through certain failures and heartbreaks.
He was a father to other people's kids.
He was in the military, the United States Navy. He fought in the Korean War.
He never boasted on himself, he was humble and polite.
He wanted his family, always. He made 100% effort to include everybody.
Oftentimes, he did without. He was a provider unto others. He'd put himself last; he wasn't about himself.
Holidays were extremely special to him–but every day was–special to him. He was a grateful person.
He called me on my Mother's Days, on holidays when I couldn't return home to see him; those times that he knew I got my heart busted; and on those days when he'd bake or cook something that he just had to tell me! His voice was cheerful and loving.
I miss my dad, that great man in my life–still.
I never stopped missing him.
Time doesn't erase his presence; makes him more a presence in my everyday life–now more than ever. More relevant the person becomes as you age, especially if that person is your parent or offspring…
He knew no stranger; but if he didn't like a person, he didn't pretend. He kept politeness, however.
He was a giver (of the heart), and his actions spoke it clearly.
He was a forgiver. Sooner or later, he did and was.
He was a wonderful creation, my father. Flaws in/of himself and in/from other people, hurts, wrongdoings, whatever–he just was a wonderful person.
I still know his beauty. And, that, I have.
He was a truthful person, as humanly possible. He was a man of his word.
He was honest, even if you didn't like what he said; but he was real. He would find a positive thing to say, eventually, if not right away. He believed in what was possible and probable, that life was what a person made it to become, no matter how long the struggle could take.
He was a comic, a story-teller, a vivid explainer; thus, I became a writer of his doings, similar creations. I became the story-teller as a parent that he was, to my own kids, also sounding out all the voices for them to delight in! He'd sound out the characters of a quick phrase of words or story he'd automatically invent.
He was intelligent.
He gave to me so much, but of that creativity, not just cooking and baking out of resourcefulness and something that wouldn't burn.
His name was, "Don"–but people liked to call him, "Charlie Brown"–and I still don't know why. I know him as the man who loved me the absolute most than any other guy could muster strength, the one I still remember carrying me in his arms when I barely knew how to walk. Yeah, some of us remember way back when, that young.
He stayed alive just to see me one last time, but I still couldn't get there in time… Still it bothers me.
But most importantly, to look into the faces of each one of my kids. What he wanted to say…
I bet he knows when I will see him again–but I'm not in a hurry to go there.
He loved and cherished ALL my kids, and ALL of my siblings–and their children!
He made the effort to get along with unloving/unlikeable in-laws–because he was a fair person. He simply wanted harmony, not ever division. He made sincere effort despite unkindness and assumptions from others.
He was an exceptional grandfather, and I've heard he was an exceptional friend to those who were lucky to have known him, who adored him as their friend.
I use his Old Hickory knife like it's a sword when I cook his foods, and those that I concoct, because he's in my veins. I'm proud of what he handed me–I am my father–Well, sort of!
I salute him in my heart, in my life, still to this day–even when we couldn't seem to see eye to eye at times–I always knew he was right and loyal, that I did have his best interest at heart.
I understand him.
He was there, the man that knew me in the kitchen teaching me how to bake a pie and a cake alongside my mom; but even in the times when I was so far away, he was there for me.
Dad was there, make no mistake about that.
He came to know the Lord as his Savior–the truth in/of his heart, the pain that he suffered in enough ways more than naught… He spoke it without a show, without boasting, without puffing himself up, because it was genuine inside him. I'm so thankful that he's in a good place (yes, I believe that he is). Again, he was a man of truth. Not of a facade.
My dad wasn't perfect, he didn't walk on water, but he was perfect enough for me.
My father is still my father, and he always will be.
He's still my dad.