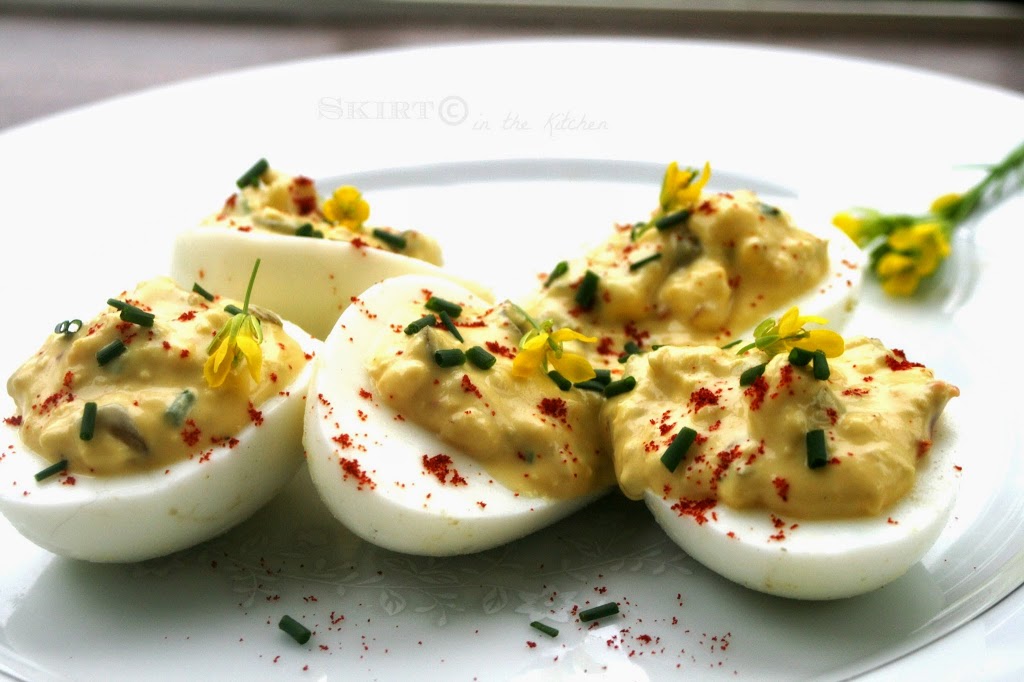 Deviled Eggs Garnished with Lettuce Blooms, exclusively Skirt in the Kitchen
Let some of the lettuce in your garden go to seed, allowing to bloom with its flowers, while you harvest the rest for salads, sandwiches, and deviled eggs.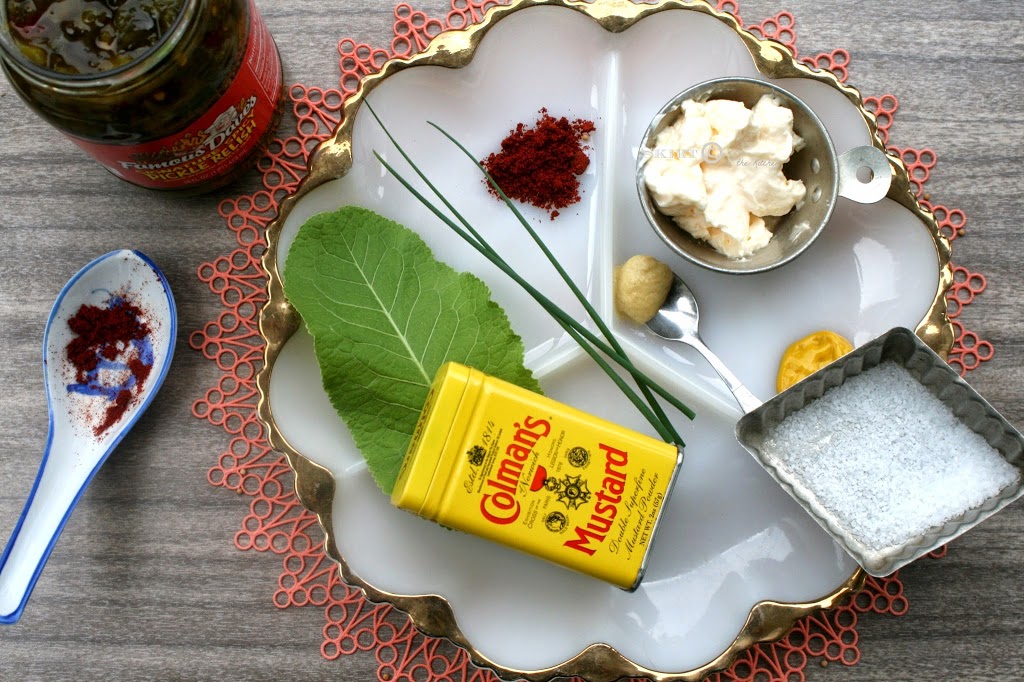 Use a little of all 3, each having a difference:  Dry mustard, Dijon, and regular picnic mustard– the standard hotdog mustard.  A good mayonnaise would do nicely!
 If you've got horseradish growing, pick and coil a small leaf, then chop it finely to mix into the deviled egg yolks.  It's peppery and nutritious– another way of incorporating greens into food deliciously.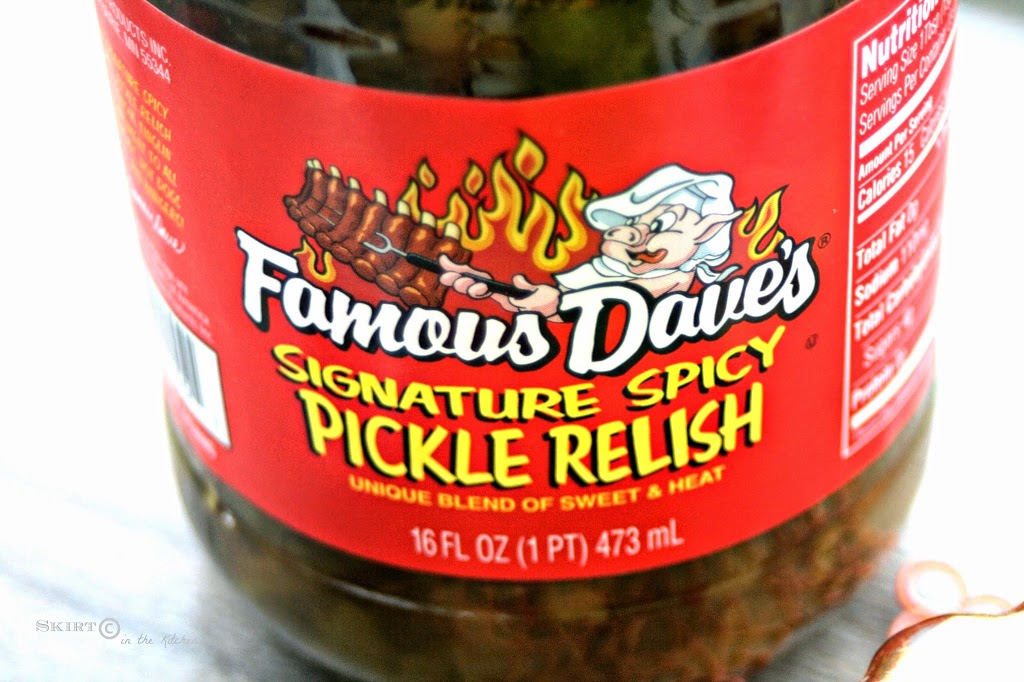 If you'd like some heat with a sweet tinge, add this.  If you don't have this on hand, finely chop a small jalapeno pepper to put into the creamy yolks with the mayonnaise, regular sweet pickle relish and mustards, even freshly chopped chives and a little salt.
 Sometimes sampling works better than measuring– just get your own fork and decide how you'd like it!
 Don't forget to drain the juice of the relish that you put in; otherwise, your yolks will be slightly runny like mine are in the picture– but they're still on the winning side!  Do sprinkle more chopped chives, also garnishing with paprika and petite lettuce blooms from the garden.  Enjoy the season of a plentiful harvest.
— Susan Nuyt, Skirt in the Kitchen
Follow Skirt in the Kitchen at these sites: