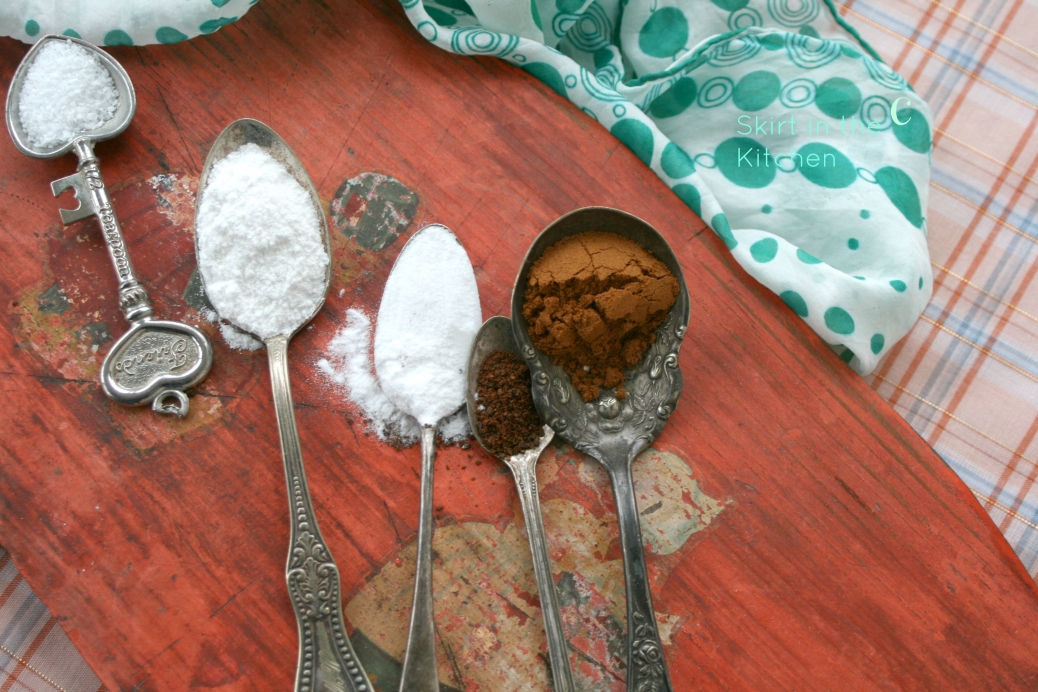 Fireball Pumpkin Honey Cookies, exclusively Skirt in the Kitchen
I've been doing a lot of baking with Fireball Cinnamon Whisky since Thanksgiving.  I like including it as an extract for baking.
For this cookie, I combined vanilla extract
 with the cinnamon whisky, but I also put vanilla bean
 inside the batter so the batter would still be thick enough instead of getting thinned having too much liquid while finding a way to still have the essence of real vanilla-the amount of the vanilla taste that I wanted to have
.  I planned on excessive vanilla and excessive cinnamon as well as cinnamon being inside the booze that gives it that "oomph".  I wanted both extracts, but found a way to keep the texture of the cookie plumped-not a flat cookie.  This ended up being a moist and soft, spiced cookie-just what I wanted it to be.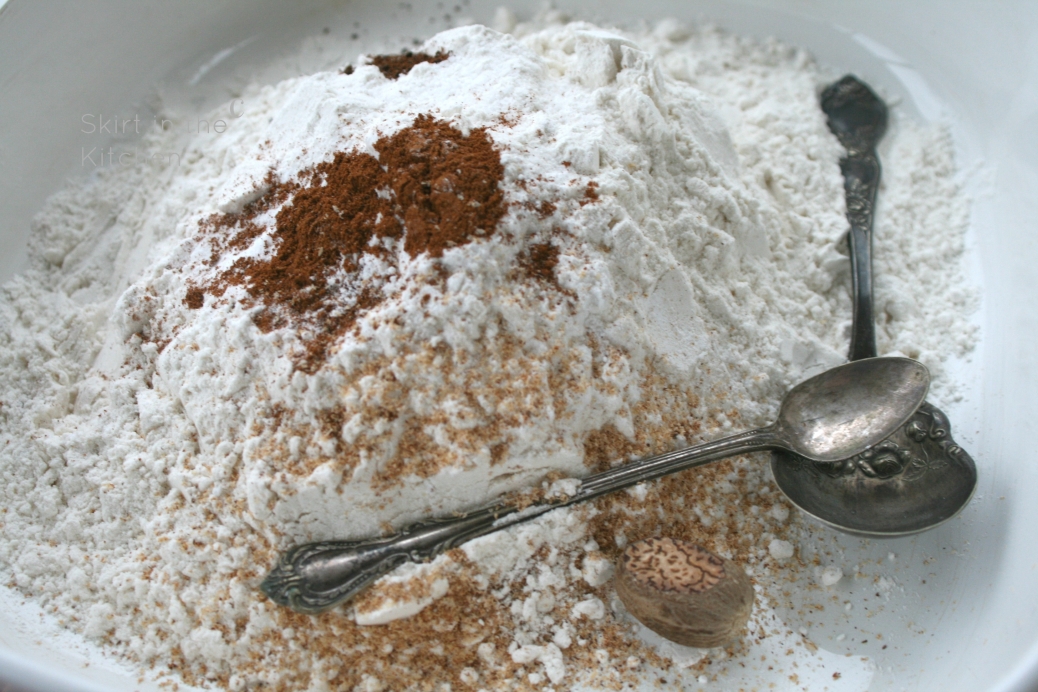 Blend 2 1/2 cups all-purpose Hudson Cream flour (or any kind of all-purpose flour), 1 teaspoon baking soda, 1 teaspoon baking powder
, 1/2 teaspoon ground cinnamon
, 1/2 teaspoon freshly grated nutmeg
, 1/2 teaspoon kosher salt, and 1/4 teaspoon ground cloves.  Set aside.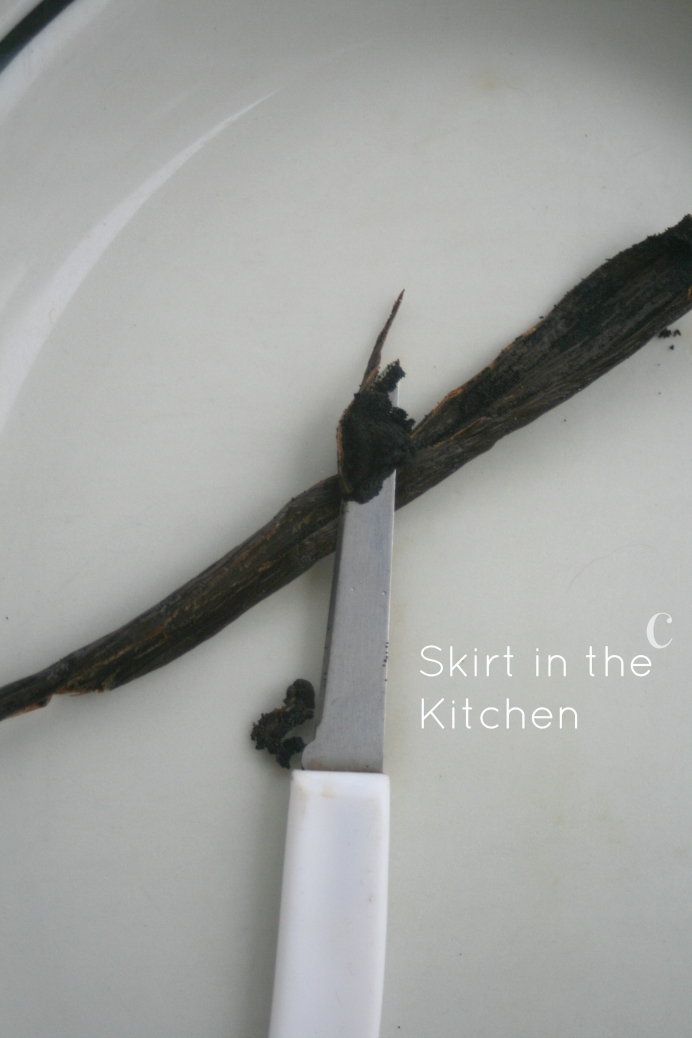 Scrape out vanilla bean
 from 1 pod.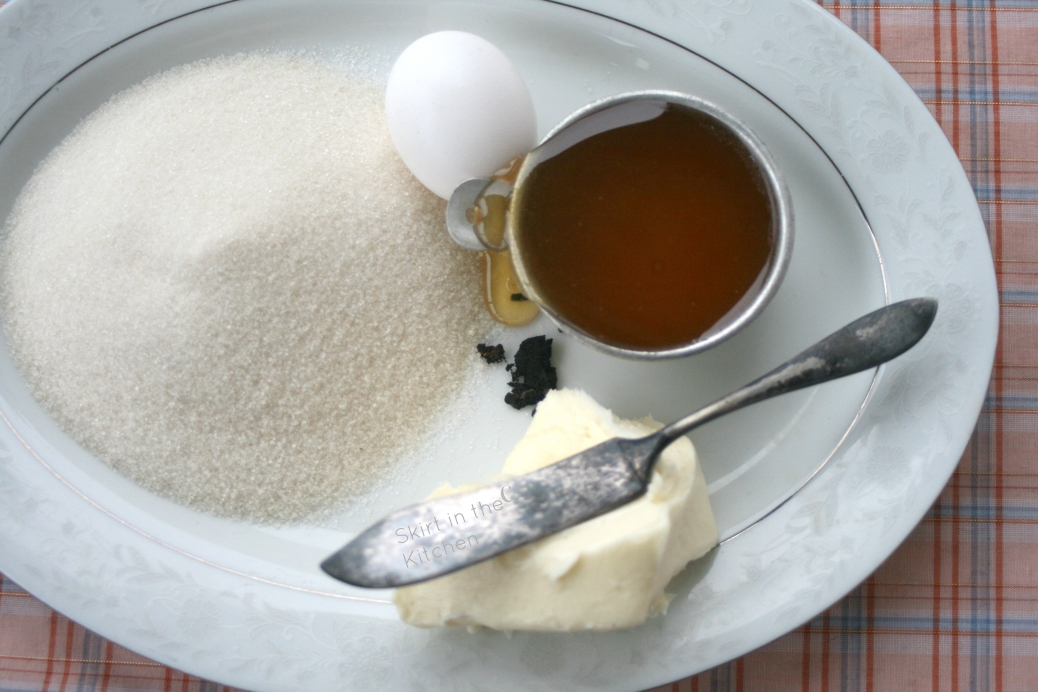 Measure and beat on medium speed until light and fluffy-1 cup sugar
, 1 large egg, 1/2 cup honey, 1/2 cup softened unsalted butter, and the vanilla bean.  (You can add 1/4 cup packed brown sugar if you'd like, too, for the caramel-sweet taste.)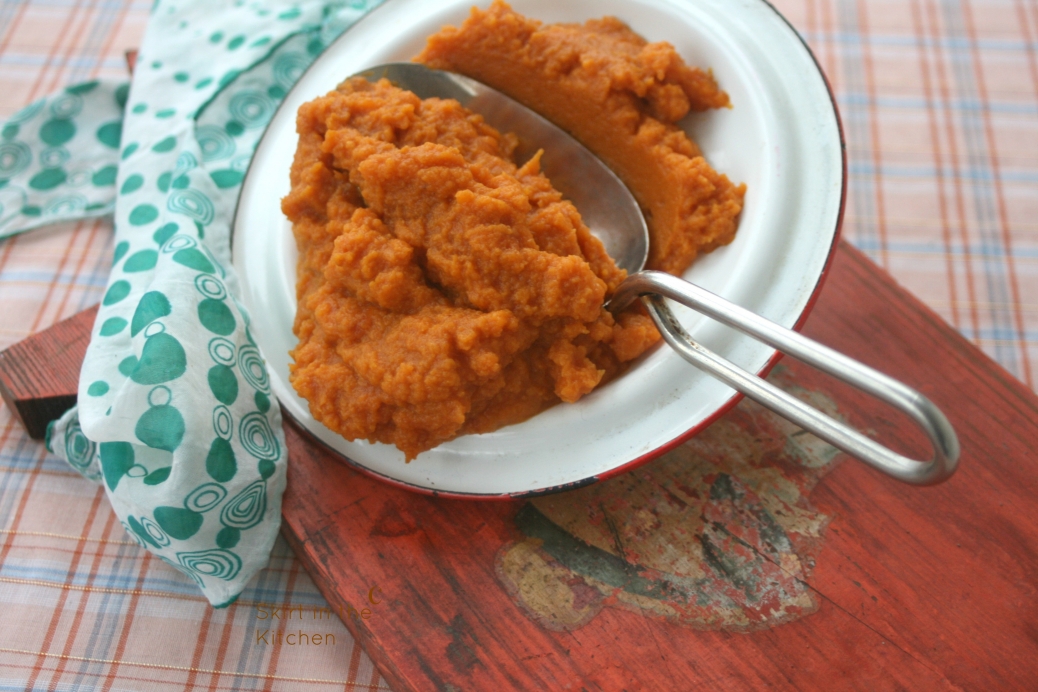 Remove batter bowl from the mixer.  With a silicone spatula
, stir in 1 cup canned pure pumpkin puree.  Continue using the spatula for the remainder of the recipe so the batter is not toughened from handling too much with the mixer
.  This helps with the texture of the cookie.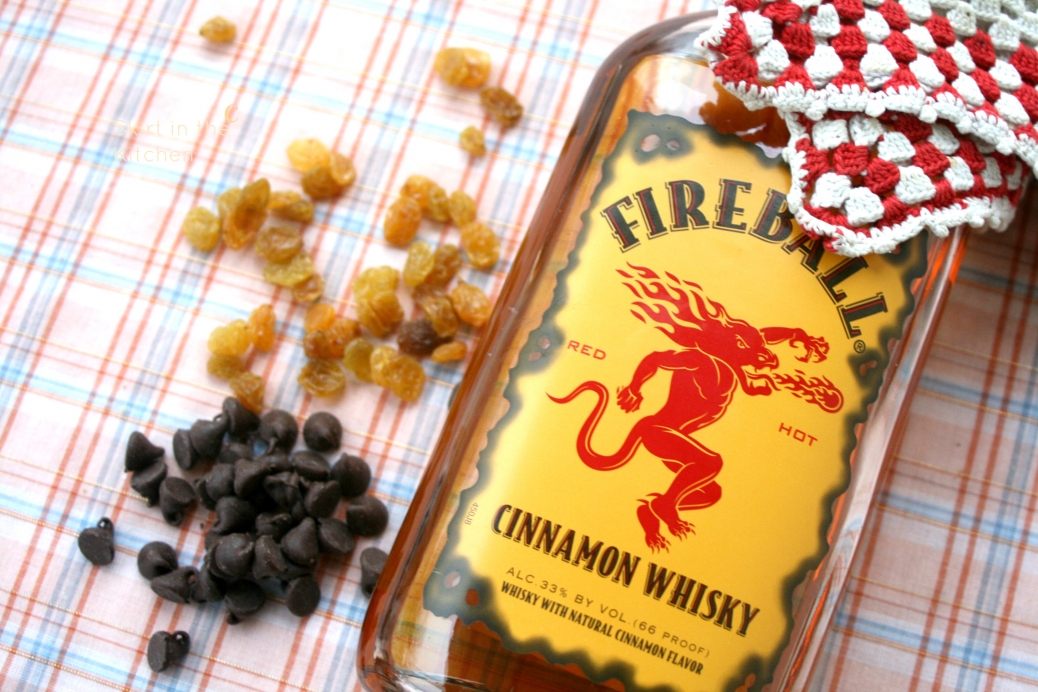 Add 1/2 cup chocolate chips, 1/2 cup golden raisins, 1 teaspoon vanilla extract
, and 1/2 teaspoon Fireball Cinnamon Whisky
.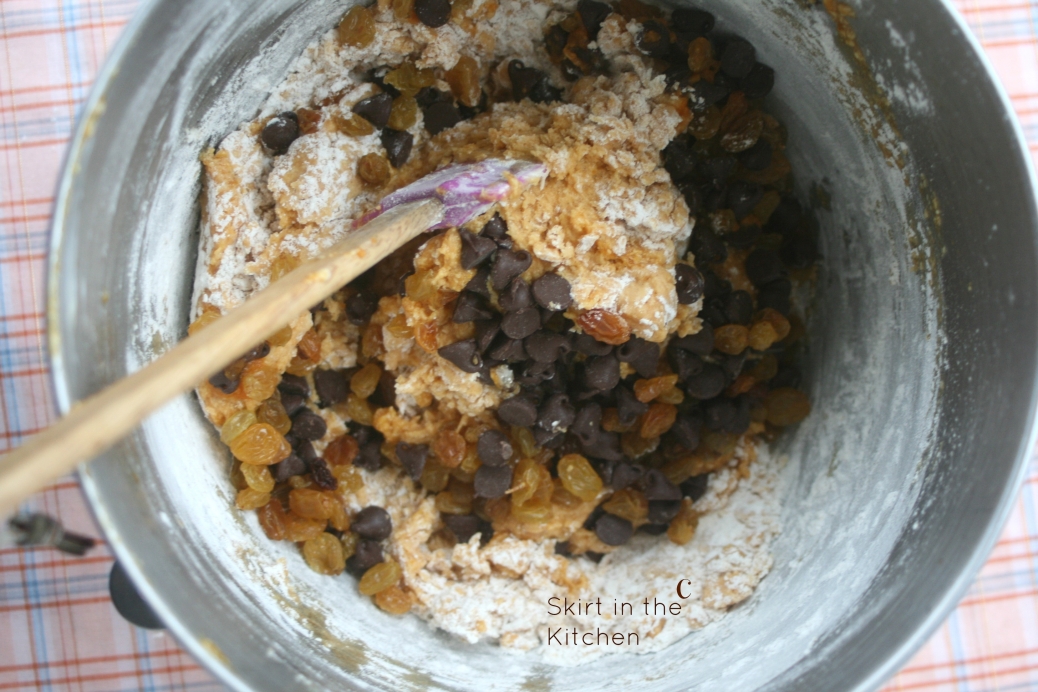 Stir in the dry ingredients, gently mashing the silicone spatula

against the batter and the bowl to incorporate well.
Place scoops of batter onto ungreased baking sheet or parchment paper and bake for 4 minutes.  Open the oven door but do not pull out the rack-because the cookies can instantly deflate.  Carefully reach in with walnuts in hand and softly set them onto/into each ball of batter.  They will mesh with the cookie, plus, toast to a wonderful taste!  Take them from the oven 3 to 4 minutes later.  Remove from the pan immediately to cool on racks.  Bravo!

Fire it!