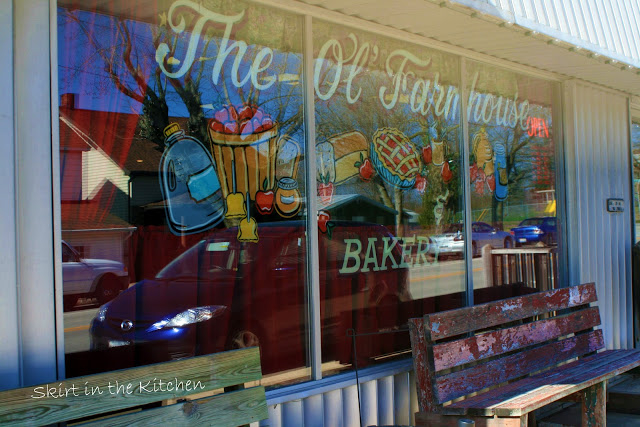 [Formerly The Ol' Farmhouse] Located 639 State Street, Chester, Illinois-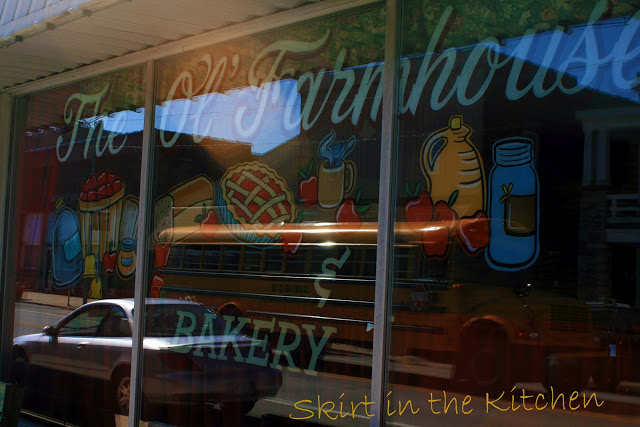 Jodie's Ol' Farmhouse is traditional and "homespun" with family goodness and great food.  Jodie makes it memorable and inviting, a place you won't forget because you'll find it so much like home or what home ought to be. You'll make sure that you come back again for comfort and the good cooking and baking that Jodie's Ol' Farmhouse offers. Her hospitality is heartfelt and warm.
Quality abounds, "come on in" and take a peek…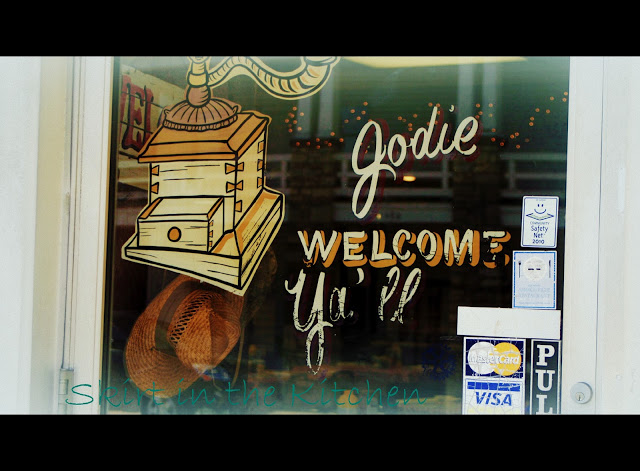 Meet Jodie Mehrer, owner and operator of Jodie's Ol' Farmhouse-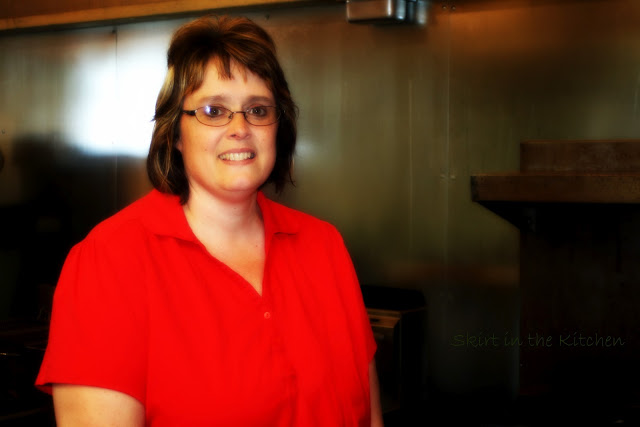 She's family oriented, a diligent provider, cook, baker, caterer, and a caring friend.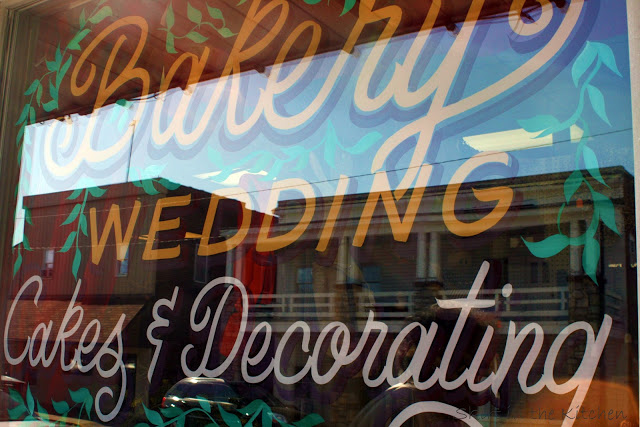 Take a look at her work that she delights in doing for her community, a service unto others…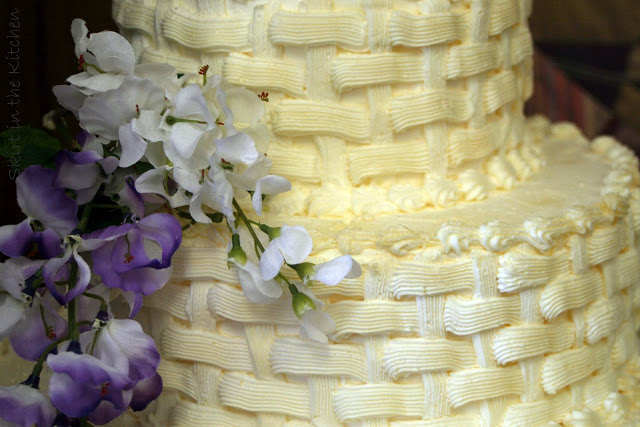 An assortment of elegant wedding cakes made from the creative mindset and hands of Jodie,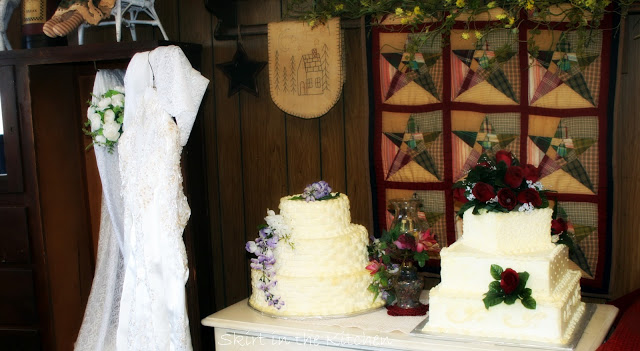 designed by Jodie…
classy, beautiful, and ideal for that special day.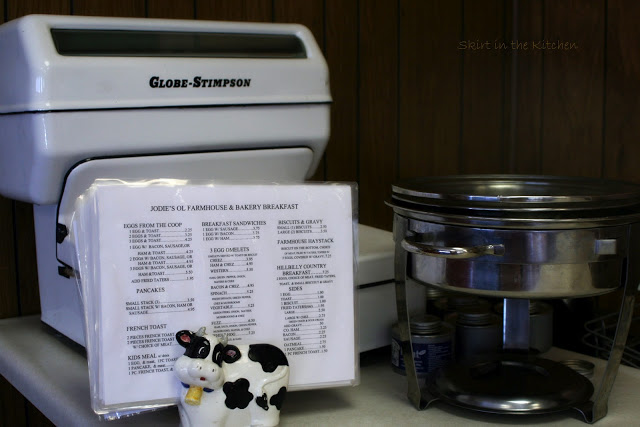 A vintage scale holds the backdrop for breakfast menus for the morning of each new day.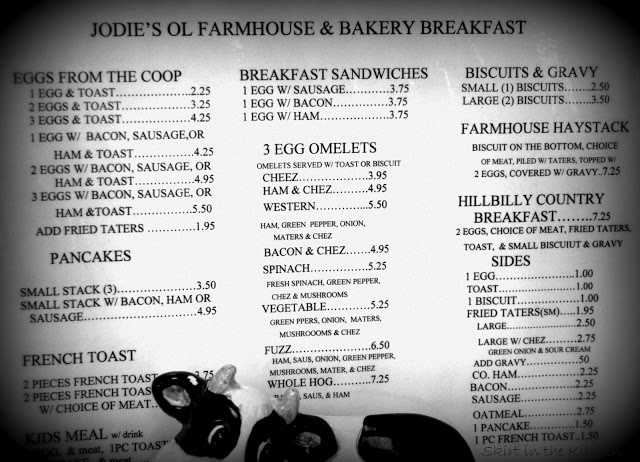 "Rise and shine."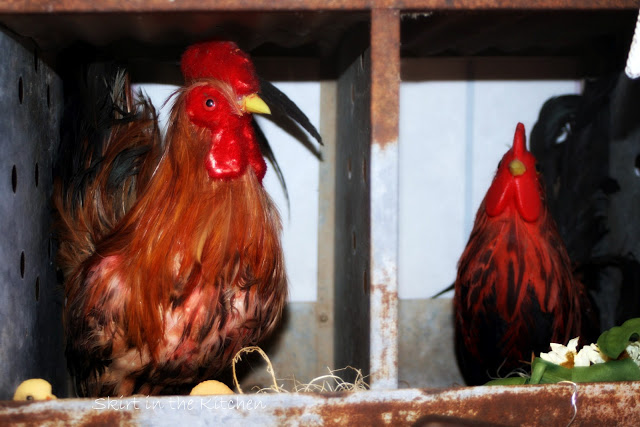 Together with her mother, a nice arrangement and display of crafts decorate the walls and shelves, memories that they both share of family and childhood.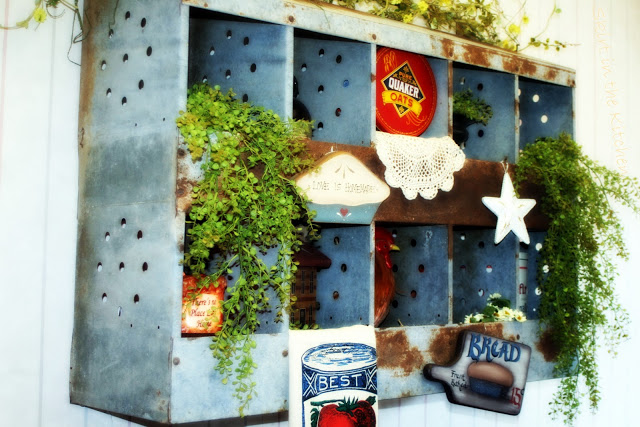 This brings an atmosphere of home, everything you want to embrace when sitting down to a good-quality home-cooked meal. This diner holds the nostalgia of then and now, brought forth by Jodie and her team of employees who make it possible and worth every order.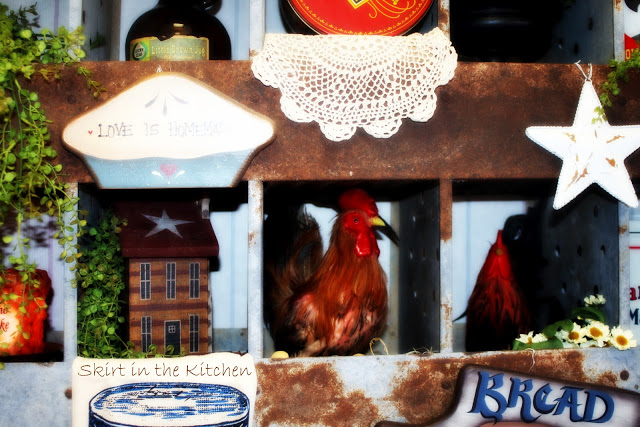 Her place has got charm.  
What could be better than this, what the simple things are made of…
Not only being showcased on Food Network and in Town & Country Magazine, Jodie's Ol' Farmhouse was featured in Life & Style in Southern Illinois Magazine, Winter 2011, for Jodie's famous homemade coconut cream pie.
Nobody can make a better pie…
and Cream Horn pastry!
Other pastries she bakes fresh each day include the following:  The delightful bear claw,
a taste of the season peach turnover…
and cherry that screams summer!
She's got the yummy confection of the apple turnover, too.
Be sure to get a box of the best pastries in town, right at the checkout before you leave.
Home-baked cinnamon rolls are an added luxury, and Jodie's got 'em!  She gets up early, bright with a new day before the sun is up, and bakes these fresh from the oven-homemade in every way.  She knows what you'll like for breakfast with your coffee, and the meals thereafter.
Each one of Jodie's pies has a special touch, making each one unique: Banana pecan,
a pile-high lemon meringue,
old-fashioned apple,
fabulous peach,
delicious cherry,
and dreamy chocolate
with whipped cream that is sprinkled with seasonal or holiday candies.  Kids love it, everybody who is young at heart.
Lunch and dinner at Jodie's is packed, a full house, but there's a good reason why-the food.  As previously stated, you will find yourself coming back for more, again and again.  It's everything combined that makes this place a hit to enjoy with family and friends.
You can order with your meal a sweet-tea already sweetened, something mainly found in the deep South, but here, it's Southern Illinois! 
Red and white checkered tablecloths express a picnic-feel of hospitality along with kind words and exceptional service.
Jodie's way of managing and running a functional business that is kept orderly and down-home is key.
You'll find your time at Jodie's a relaxed and easy place to be at.  
A favorite on the menu is the large spinach salad with a slightly sweet Ma's Dressing that blends perfectly with water chestnuts, bacon pieces and hardboiled eggs.  You can pay a little extra for grilled chicken on the salad– the supreme spinach salad for a total of $6. 50.
You may order a plate with three sides along with a slice of Jodie's homemade bread.
A gift shop accompanies the diner, another feature of Jodie's Ol' Farmhouse specially designed and filled by Jodie and her mother.
It's a little bit of European mixed with rustic farm life.
An antique wringer washing machine with a copper tub sets in the corner of a hallway.
Adorable and authentic.  The heartstrings of motherhood are present.
It's Americana, the beauty and satisfaction of hard work, what dreams "small business" are made of that helps pull the load for our economy and people.
Rules of the Mens' Room…
Inside the Mens' Room!
Come to Jodie's Ol' Farmhouse where the experience is well lived and the food is enjoyably good…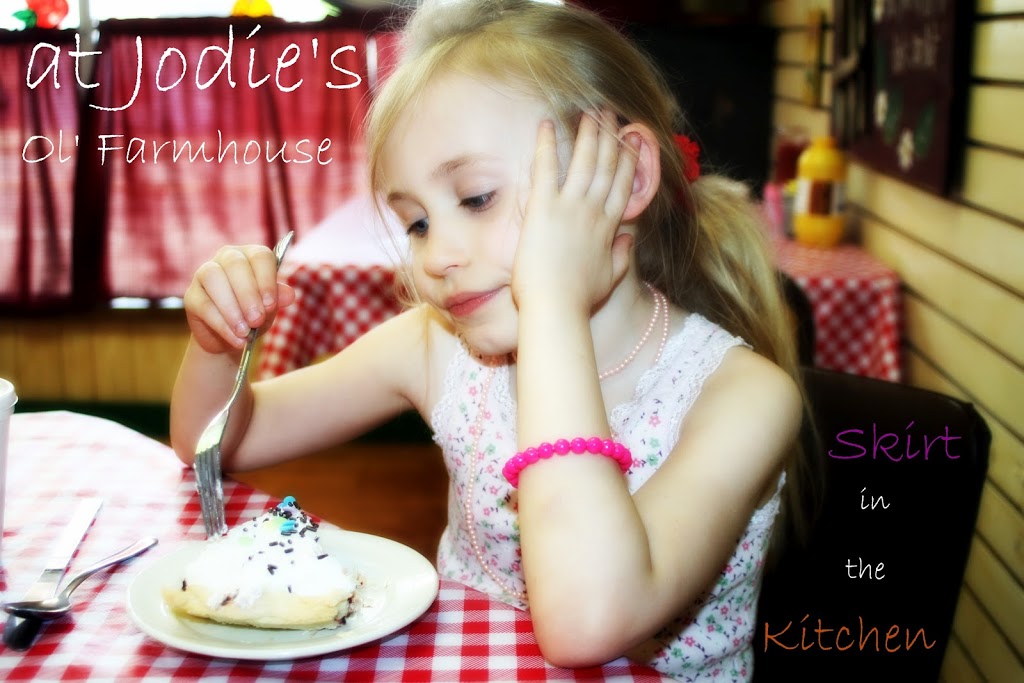 where you can have a wedge of Jodie's fresh pie in the afternoon.
Food and business review, photos, and script exclusively by Susan Nuyt of Skirt in the Kitchen, food writer and editor of skirtinthekitchen.com