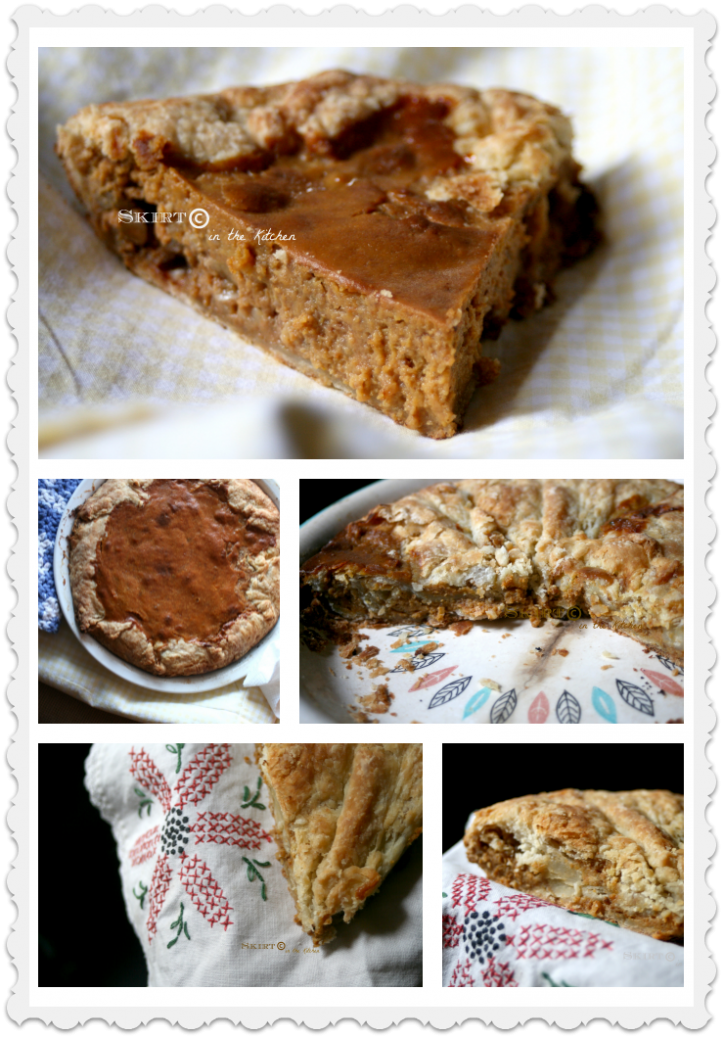 Fireball Banana Pumpkin Pie, exclusively Skirt in the Kitchen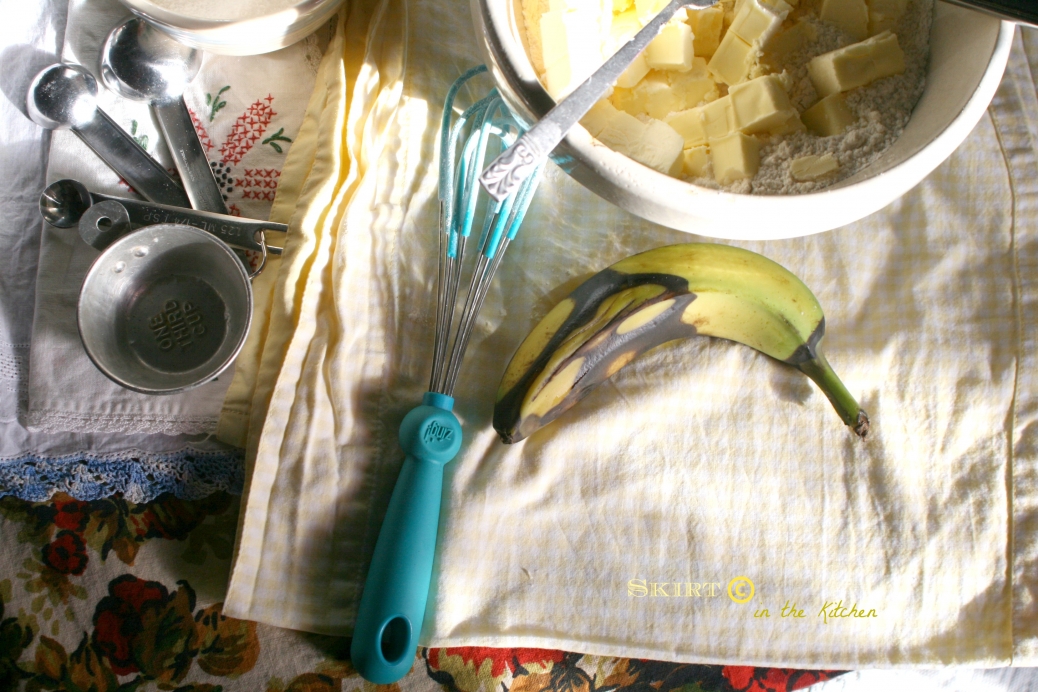 Break tradition and do something different.  Jazz up pie for Thanksgiving this year.  Grab the Fireball Cinnamon Whisky, put banana in the pumpkin, and put a cover of crust on the pie when pumpkin is traditionally baked like it's custard.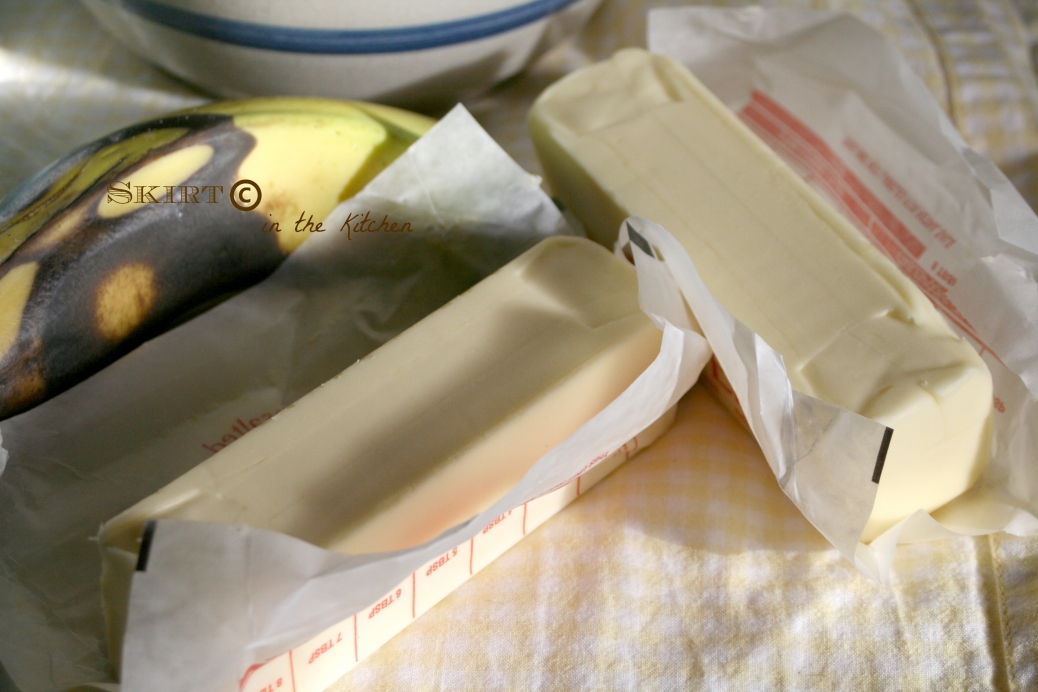 The pie dough recipe is from the Brass Sisters' cookbook, Heirloom Cooking.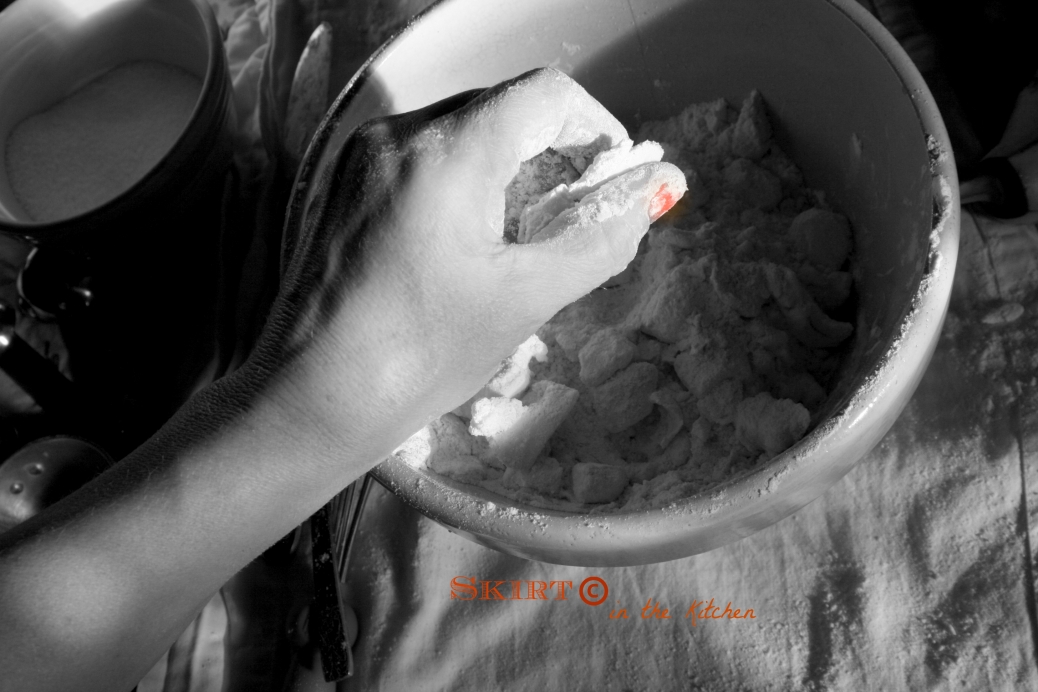 I want to use my fingers today.  I want large chunks of butter noticeable in the  pie dough, so when it bakes, it's got crunchy pockets.  I'm totally myself–I enjoy this way of cooking and baking more than any other way:  Using my hands and fingers up to my knuckles and wrists.  Why not?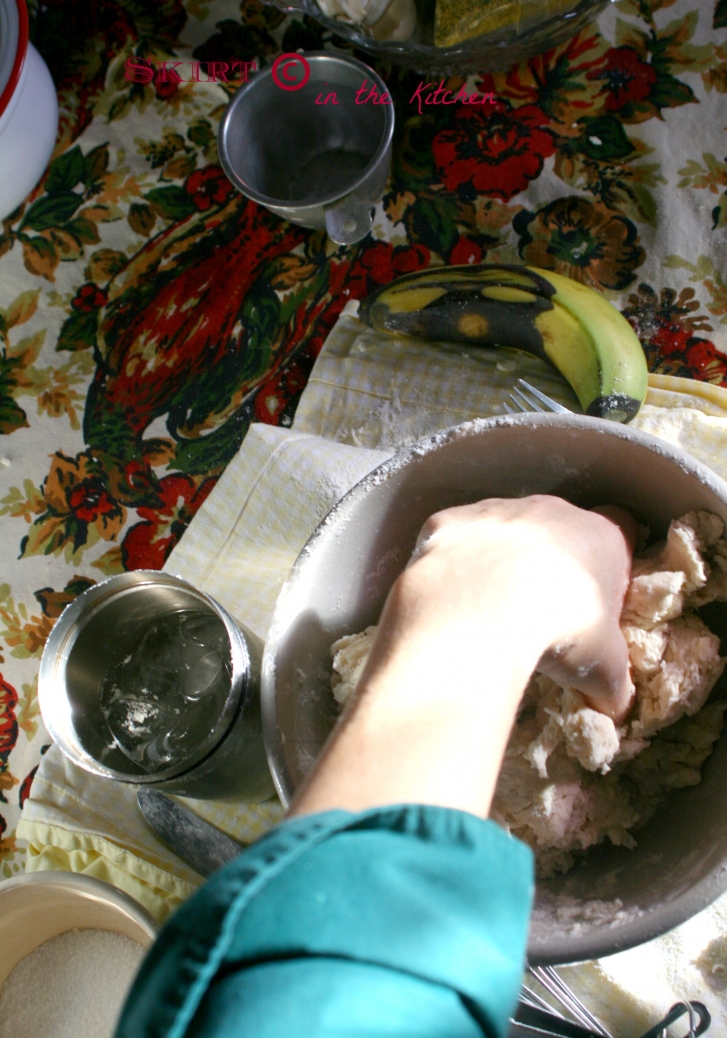 I'm going for 2 pies.
First, combine dry ingredients of 2 1/2 cups flour, 1/3 cup sugar, and 1/4 teaspoon salt.  Cut in, or use your fingers, 1 cup cubed and very cold unsalted butter.  A tablespoon at a time, work in very iced cold water, not too much and not too little, making somewhat of a sticky dough to finger.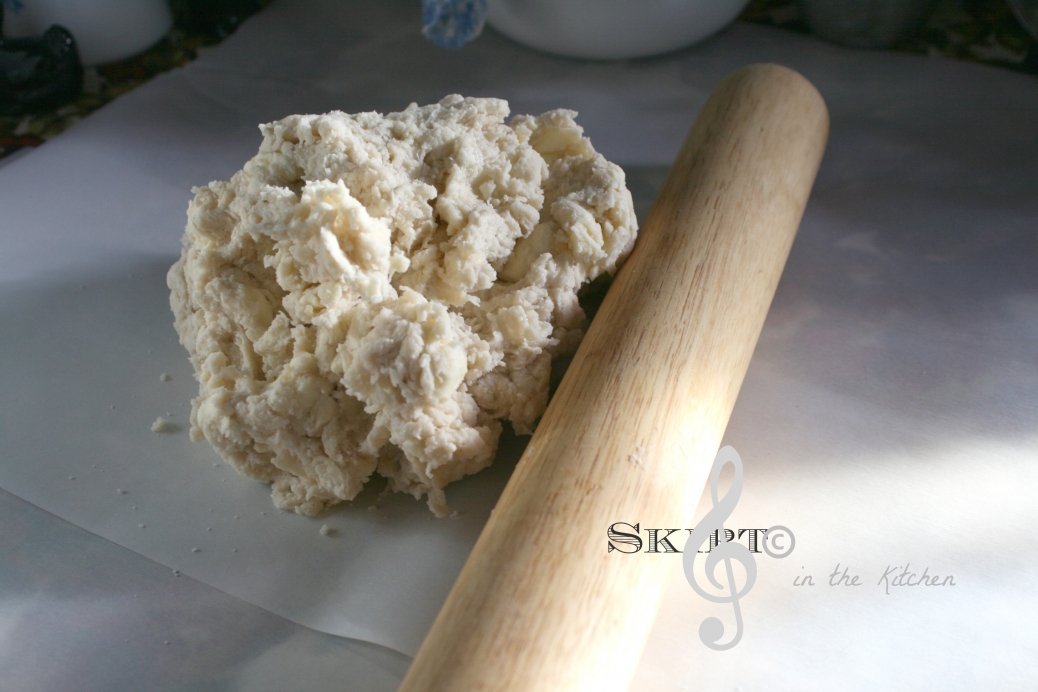 On a floured surface, roll it out, 2 dough shells if you please.  You will have enough for a top crust-not for fruit pie this time.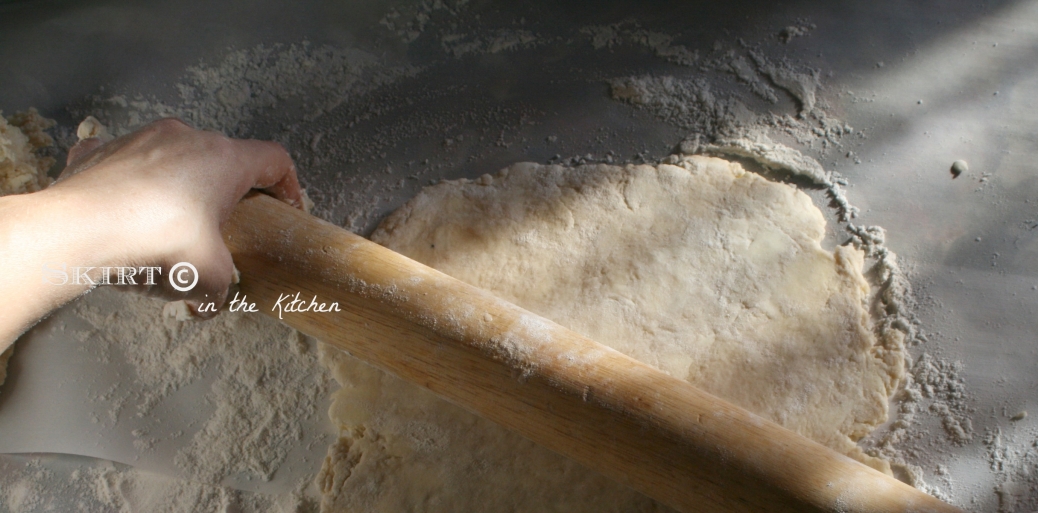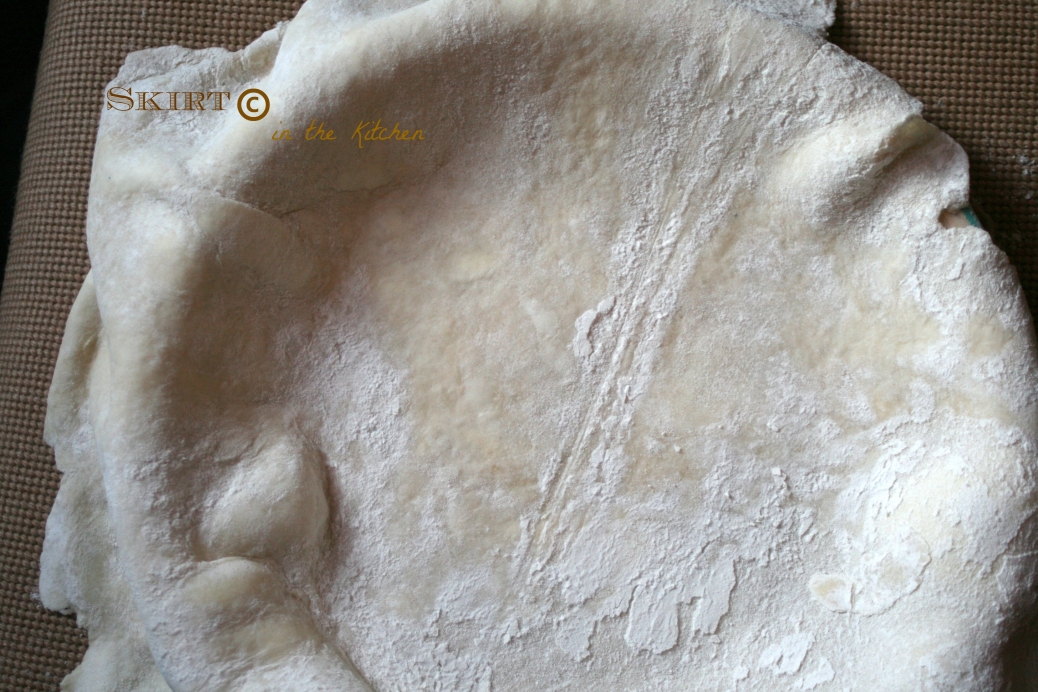 Dough-up the pie plate.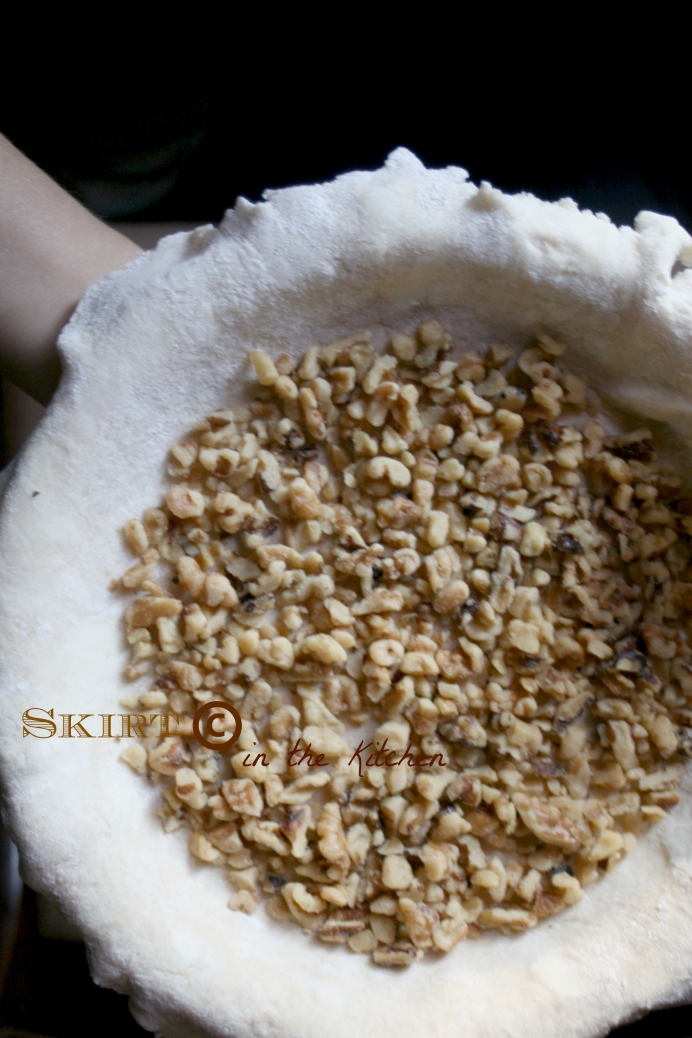 I decided to line a shell with walnuts.  What about you?  Would you like pecan or walnut?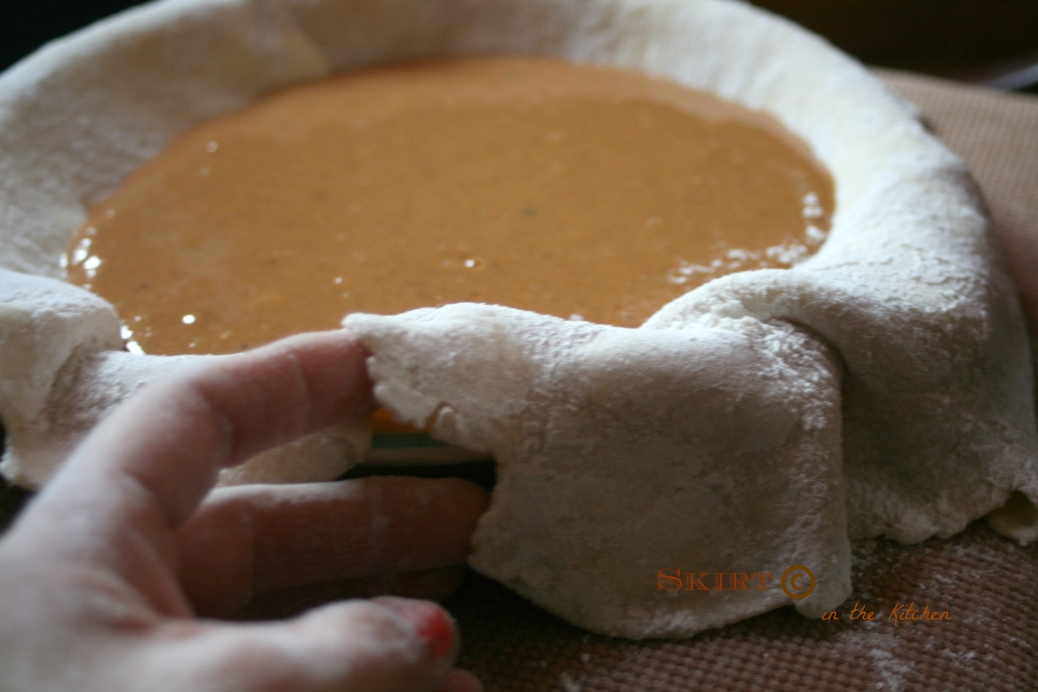 Let's play.  Let's drink the Fireball and not tell anyone.  Why can't we?Did I not tell you what I put in the filling?  I guess it would help if you knew!  Put your glass down…  It's 14 ounces sweetened condensed milk whisked into 2 lightly beaten large eggs, 1 smashed ripe (the riper, the better) banana, 2/3 cups sorghum molasses, 1 teaspoon Fireball, 1 teaspoon ground cinnamon, 1/2 teaspoon ground ginger, 1/2 teaspoon ground cloves, and a squirt of real lemon juice-freshly squeezed.  Oh-guess you need the pumpkin!-15 ounces canned, pureed pure 100% (without spices) pumpkin.  That's it.  That's all.
 Now how about that cinnamon in the whisky?  Want another glass over ice?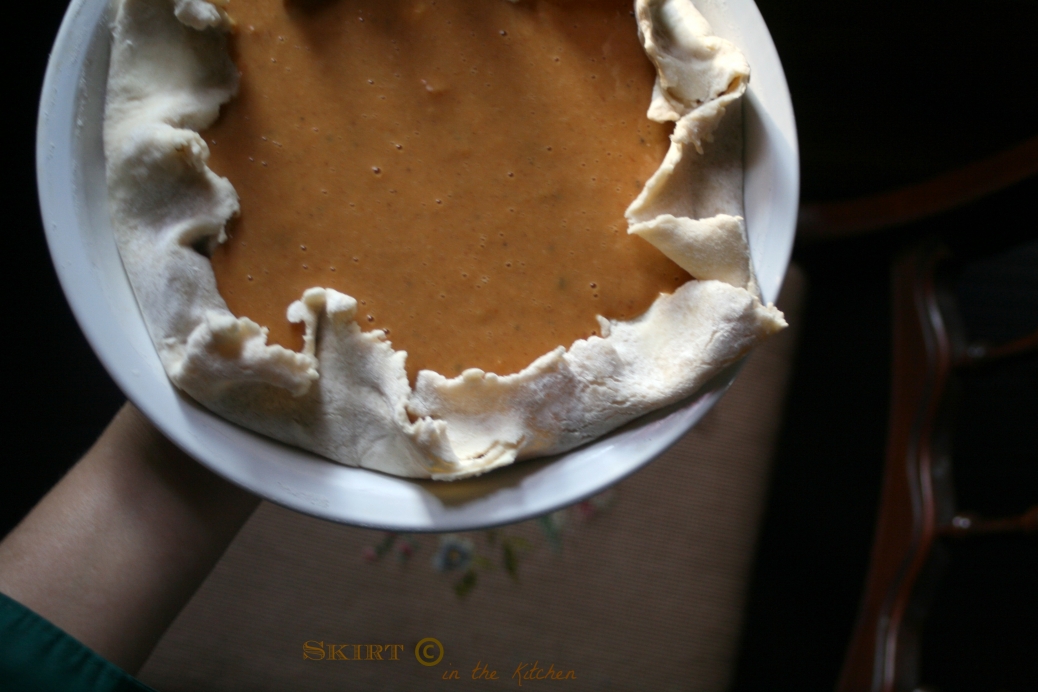 Let's softly fold the crust over and give it a rustic, easy-going feel to it. We're in a relaxed state of mind.  Why complicate it?  Ten-bucks says I can balance it on my three middle fingers and not drop it.  It's pie, for heaven's sake.  Let's slap it in the oven, in a preheated 350-degree heat.  Don't burn your fingers, step back, I got it.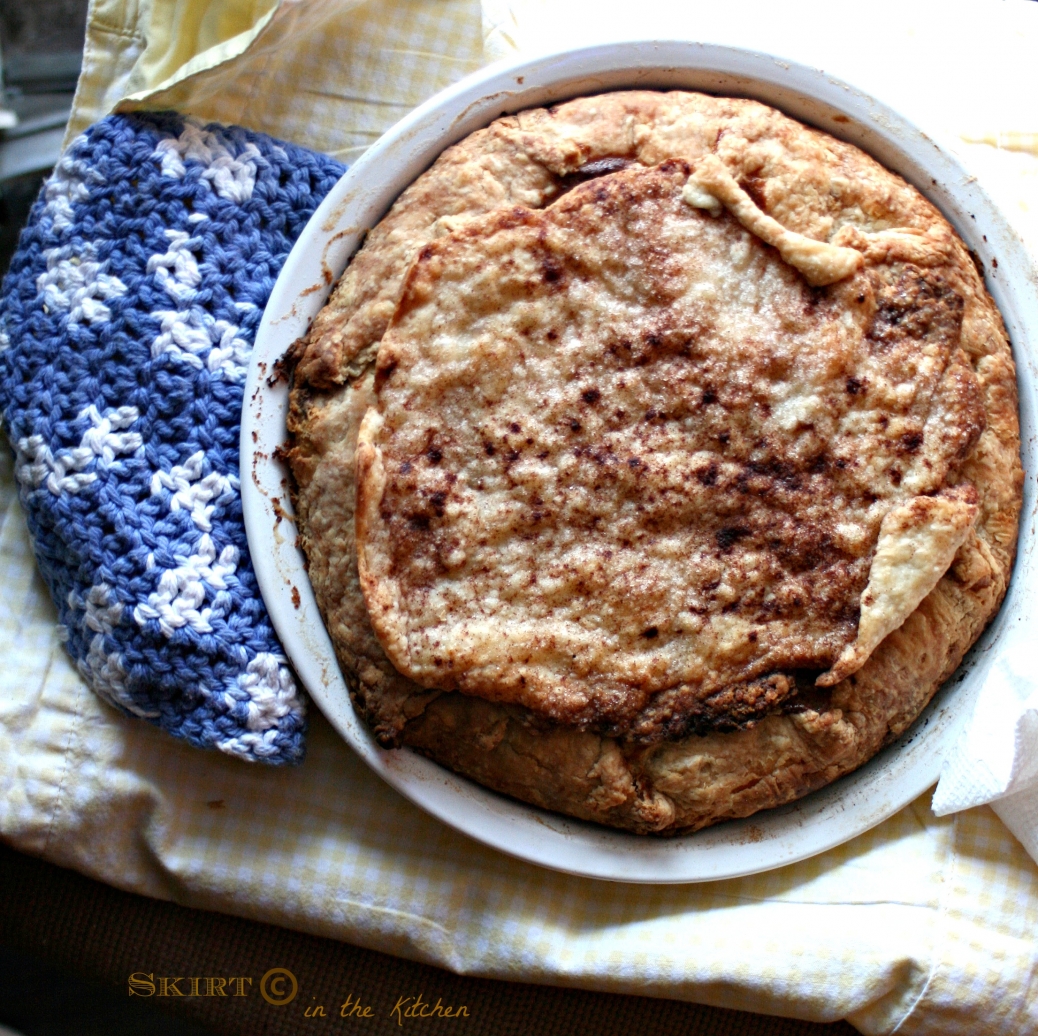 I like what we did for this one.  We made a "lid", buttered, sugared, and sprinkled cinnamon on leftover dough scrap; baked it and put it over the top when it came out of the oven.  How cool is that?  We're awesome.
Stay over.  I promise the dog won't bite.  We'll refrigerate it overnight, have it tomorrow for it to taste its best.  How 'bout it?
scrappin' dough