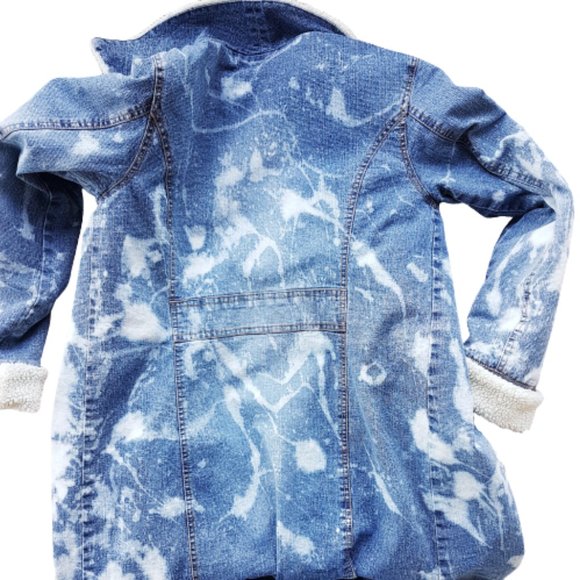 I love old things, don't you? Especially when they still have their good lines, those neat qualities about them–like this vintage denim Rampage coat jacket–a ranch work coat, or feed-the-chickens jacket when it's crisp and chilly on an early Spring or Fall morning !
Born and bred a farmer's daughter–farm to small town to city; lifecycle of a gypsy moth.
It's a Rampage Blues!
Rampage Clothing Company was founded in 1980, established in 1982; Los Angeles, California.
This is a warm coat, though. It's hard to part with once you put it on and feel its comfort. It fits cozy like a hand in a glove. It's got my Kansas roots in it kind-of-vibe even though I found this in Alabama.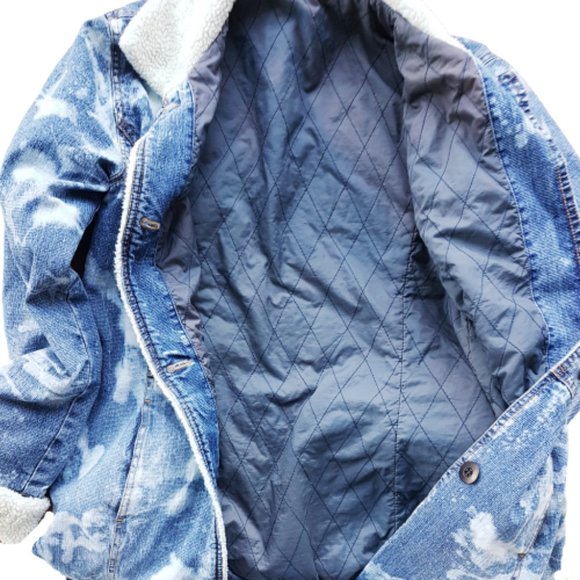 But it wasn't this nice when I sourced it from a Goodwill store in Opelika.
It was waiting for me, just calling my name. Hanging alone and abandoned, and wreaking of odor; I draped its length over my arms, carried this old glory to the counter. I paid $10, took it home and bathed it in bleach. Brought it back to its beauty, and a new life–a dramatic change, a Rampage upscale.
Moth to a flame. All the odor and dirt rid out, and an Ombre blues takes precedence.
It now has a blue sky-cloud splat look!
The diamond-quilted lining turned splotchy-Ombre; the shell, swirls of bleach darts! I could get dreamy about this.
All original buttons; a thick coat.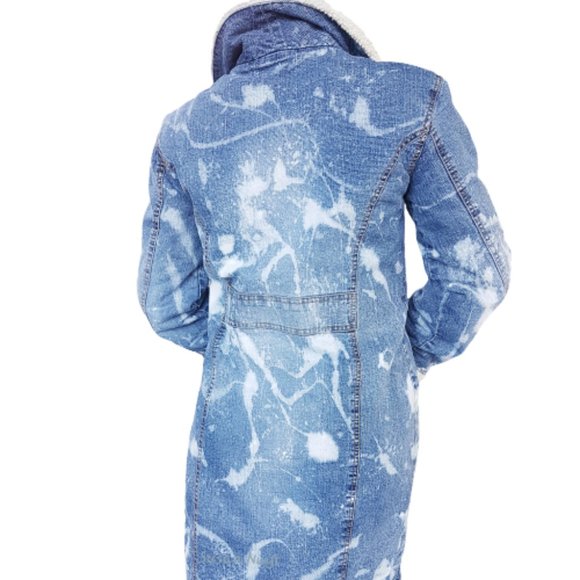 Collar turned up or not, it's cool!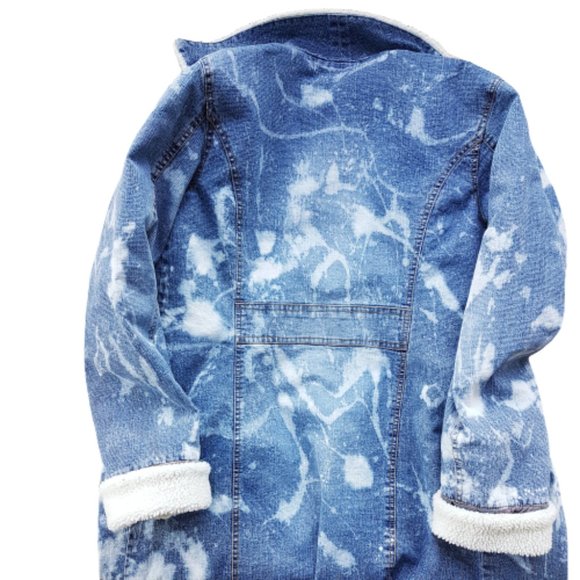 Fuzzy Sherpa on the cuffs, along all coat edges, and on the collar…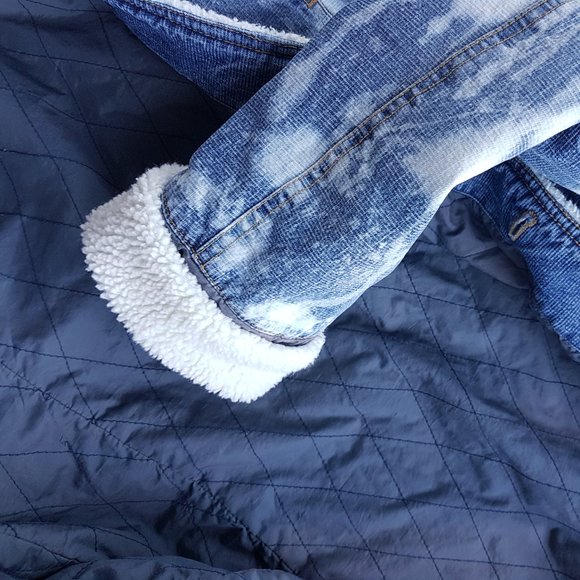 Not real Sherpa, but close enough, good enough. It's worthy. Worthy to have.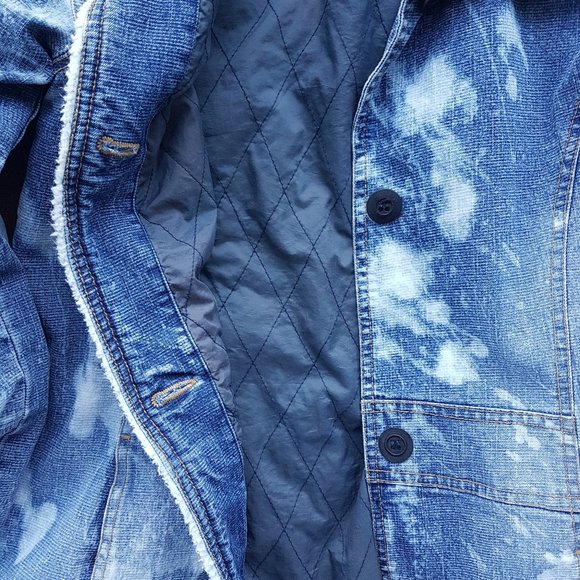 Reinforced stitching, great texture in the denim. It's a useful coat, not just a pretty babe!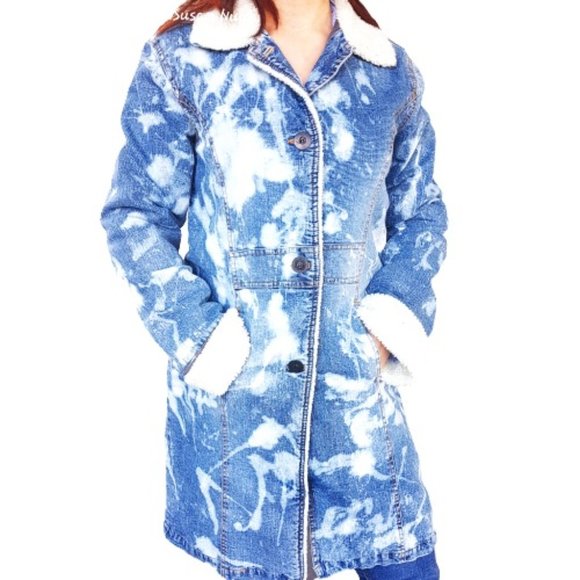 And, yeah, you can wear it in the snow.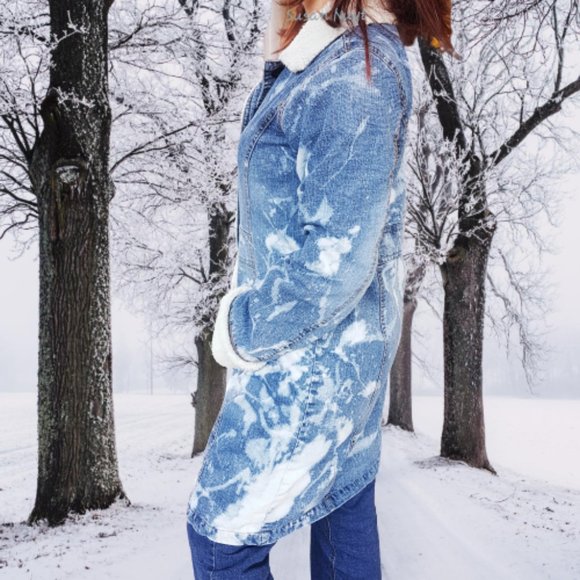 Snow, a dreamy wonderland.
Even better in this coat!
(I've been to Graceland 3xs now!)
My favorite rockin' country/edgy touch of blues singer/songwriter/performer-