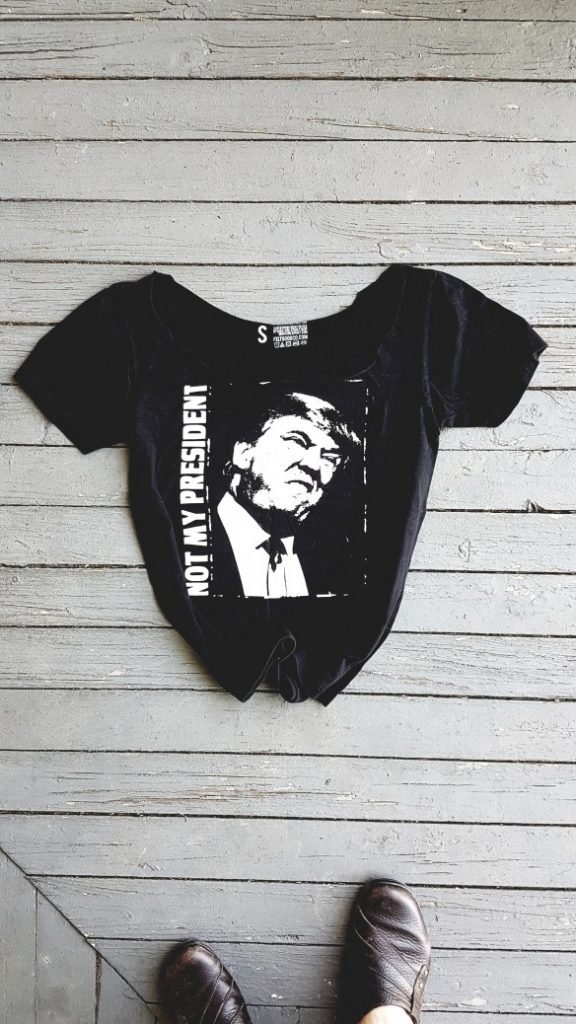 I am so glad, glad, that Trump is gone. Gone!
…but, wait!–He's still lurking, still around poking with his tiny fingers, stirring the shit that he caused himself–not just the aggravated and assaulting damages that he previously ordained and orchestrated onto the United States–onto us, the real American citizens–and those who lost their lives on sacred ground of our Nation's Capitol.
Those who have turned against what this Country stands for are those now termed and known as, "the Q-Trumplicans".
The Q-Trumplican debacle.
Donald Trump is not, and was not, loyal to this Country. He's every bit the traitor while having played footsies with Russia. That's just the least of it. Anybody who has a functional brain, a good conscience, and has paid the slightest attention knows this all too well.
Trump is like that horrendous vapor in the room, the intentional stink that purposely aggravates nasal passages. He clears out rooms that he should never have been allowed to enter.
…God save our lungs (and our souls), not just during, but long after Covid-19 and any variant derived from such germ and sorrow–if we can be so granted another day, the blessing of a complete lifespan to live humbly.
If anybody else did the stunts Trump pulled throughout his term, by the end of said term, there would be no way that anybody else would have not been tried of the same crimes and found guilty of those wrongdoings onto our Nation's Capitol, onto The American People.
So why should Trump be allowed? Why should it be okay that he gets off Scott-free? Shouldn't consequences matter? Why let Trump get away with it? Why should it be considered acceptable? And what is with his hypnotized fan base? The majority of the followers-republicans that don't know their noses from their hind ends?
It's extremely disturbing that once-upon-a-time military people who served, who swore that they'd honor and protect this Country, active law enforcement sworn to serve and protect would be up there on the day of the insurrection–following the orders of their insane king–the sexual predator, Donald Trump.
Oh, what's that? The past doesn't matter?? Oh, I'm sure it wouldn't matter if Trump was not the same individual that he's always showed what his true colors inevitably are.
Are so many of the American people that gullible? That stupid? That phony? That naïve? That much lacking of genuine integrity to see through his charade?
Don't EVEN attempt to use GOD as your defense mechanism when you're for that type of behavior and hatred! It's a whole other kind of crime of the soul to put the stamp of God on anything and everything that Trump utters off his thick hypocritical tongue.
He's the lord of his own evil virus, just as much as the Covid-19 virus that has killed and is still killing so many of our people–and those of us who have it a second duration from a person/people who don't take it seriously–having been already Covid long-haulers.
Status does not and should never matter when it comes to doing the right thing.
Anybody who follows that kind of character is not a follower of God. For someone to oust (or be for the ousting of) Congresswoman Liz Cheney for standing up firmly for what is honest and right should be ashamed of themselves. Anybody who is for that notion and action to rid her is therefore lost of anything and everything God and His teachings...
Reminiscent of the Baptist church splits in the South…
Congresswoman Liz cheney is representative of the small group of Republicans who are not "Q-Trumplicans".
Stop peering through your blindfolds and your internal knowledge knowing that you, yourselves, are hypocritical and "anti-God". Stop being ass-kissing Trumpers. Harshly said, harshly put, but needed.
God doesn't choose that hatred and division. Nor does He choose ostracization among His people.
So are you His people, or are you Trump's "little people"? I wonder. Are you? Who/what do you call yourselves? Republicans? The true Conservative Party? Respectful Trump Supporters? Trumpers? Rioters? Insurrectionists? Traitors? Or are you simply Fools?
No, I don't think that is the correct answer. Try again. Put on your Baptist hat, the one with the pretty red flower on the band.
Your new party name is: Q-Trumplican. It seems it's been the Trump party of hypocrisy and discrimination and hatred all this time; just expanding and progressing into whatever this new perverted version that was once known as The Republican Party. You willingly changed your own name of following after an "anti-Christ" with fancy suit pockets.
Do you remember when Melania wore her jackets over her shoulders so that her hands wouldn't be hanging freely from her arms for Trump to grab–to not give that show to the media 'of unity' in their marriage–just for the sake of his pompous side show? Oh, try, try to recall. We all watched it on TV! Everybody was noticing it, and it wasn't the first time it happened.
But out of fairness, to her, it may have been just a style that she wore eloquently. I admit it; could be.
Her demeanor was all her. And I was proud of her. Perhaps that was her exclaimed non-approval of him, her division in process.
Displayed division between the Donald and Melania was even visible on their Presidential march on Trump's inauguration day. She had that pretty light-blue suit that she wore so prim and proper; the fashion plate that she was.
Earlier that day, he ignored her and walked right past her when the Obamas were being hospitable to them both; when the Obamas were soon to depart from the White House.
How a man is in his marriage is how he is as a president. Even his conversations about women…'stormy' occasions.
Trump thought that much of himself; always has. Melania carried the Obamas' gift that she picked out and wrapped for them; being sweet and elegant with much effort offering her grace, but Trump left his own wife behind.
That was the "perfect" example of what we were in for as a Nation welcoming in a new president. If anybody had known the ways of his character before then, actually–without being blindsided, they would have noticed even then–maybe they would have known then as he was being sworn in as the newest republican president who didn't fit the bill.
So he tried to grab her hand on several public occasions, but she slapped his hand away while she had the very face of disgust. Throughout his term, Melania showed her hurtfulness of how he's treated her–by exchanging her resentment and/or anger, displaying it in public.
Then at times, she's been all smiles, walking the show hand-in-hand off to a trip or back in Florida playing the part of a trophy wife.
This is no real show of true affection to his marriage, no true affection for his country in what he did. So much bad combined. Had he been a democrat, your republicans would have been all over his craziness to remove him. Unfortunately, you stood by and praised him–determined in claiming that he rightfully won a second term. It was deceitful activity.
And, now, you expect him to just be allowed to walk away from his impeachment, from any trial. "He's our real president, HE won." You're just as crazy as he is, blonde roots or gray. If not literally crazy, then it says everything screwed-up about your character as a person/a people you are: the sole lack of integrity and righteousness that you and the old guy claim is both yours.
You don't have it. You lack it. What color are your little fingers from all the mess now? Perhaps his framed picture was hung in the rightful spot on the wall for a reason: next to your toilet, literally! Only a "genuine" Trumper would and DID! A photo of the republican idol in every room, the attempt being the case!
He laughed, made a mockery of the implications or the very fact that Covid-19 was even a serious threat He lied, put off more time. He COST American lives by doing that, and brainwashing his mechanical followers to not take it seriously. So many super-spreaders of events throughout 2020. And now this new year of 2021 of the insurrection–and the Super Bowl, publicly or privately held with partying, masked or not. Like, where are the brains and the integrity of people? Where is the empathy? Anywhere?
Today holds another new day in our American History: the 2nd Impeachment Trial of Donald J. Trump.
God help us all.
There's been enough division in our Country and in our families. STOP the cruel nonsense once and for all.
Let's ALL be accountable and live truthfully!