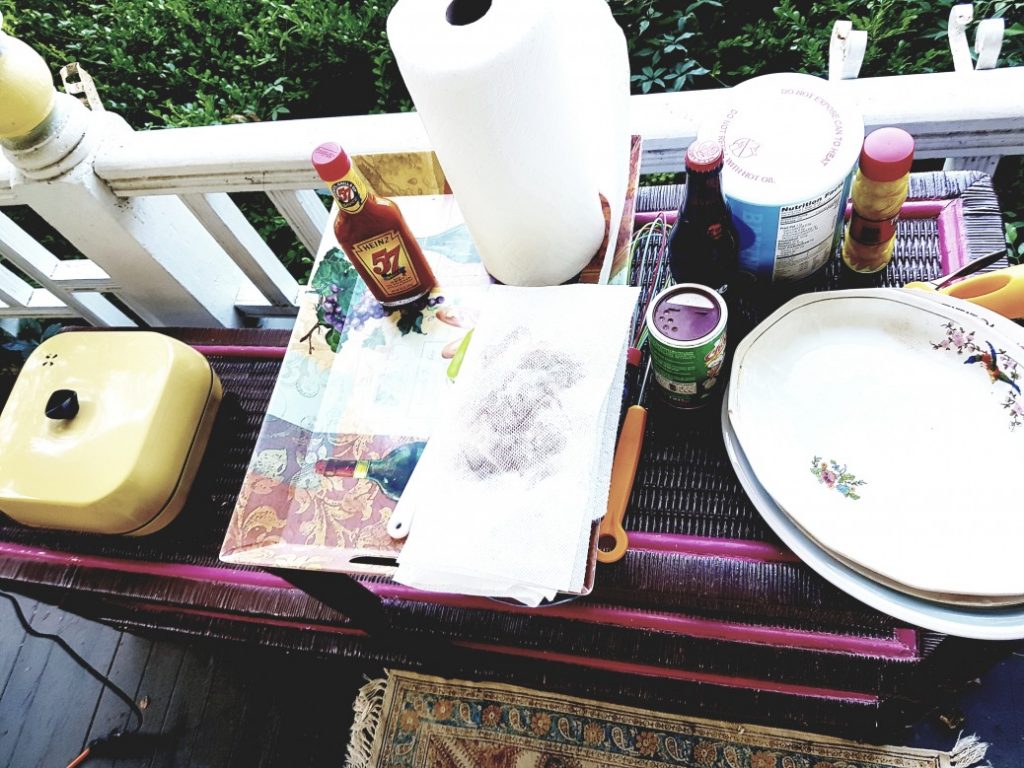 It IS a nice day in the neighborhood.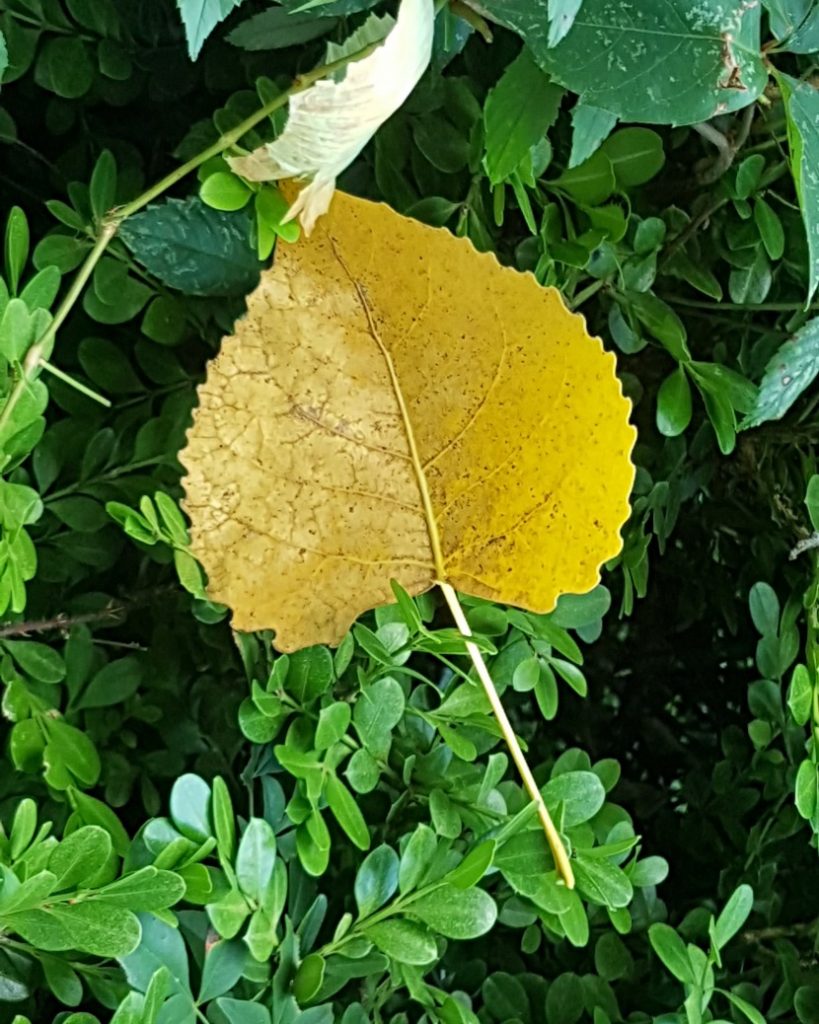 We are pushing our way out of summer, already. Fall is right around the bend.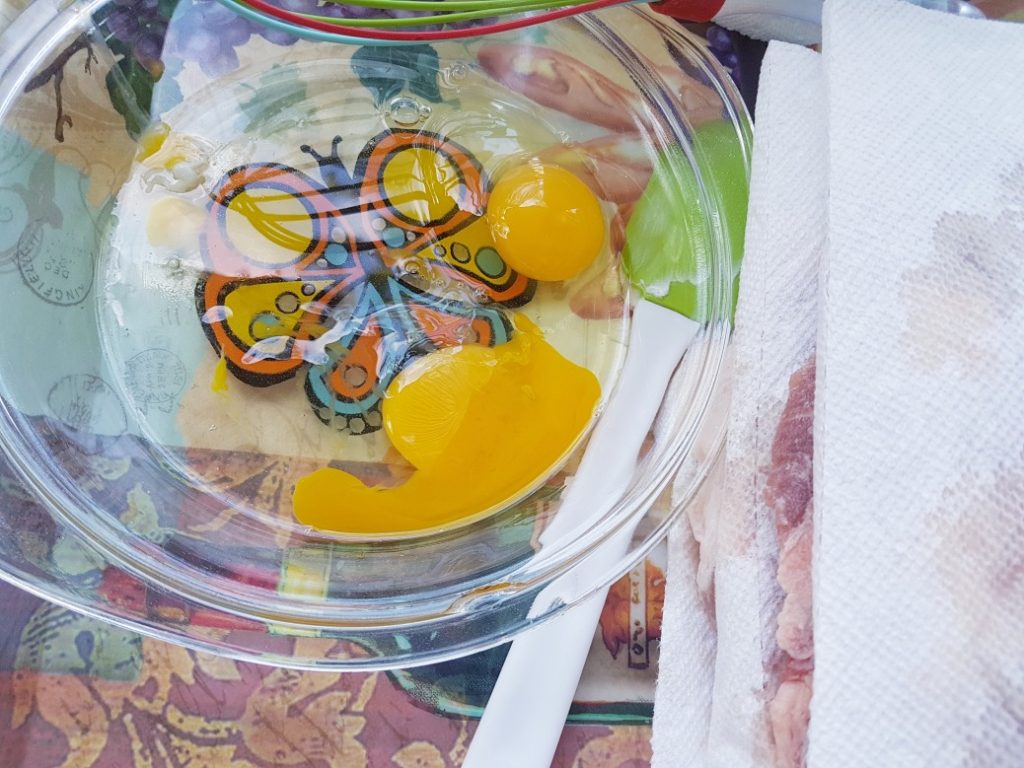 When you think about it, one could never have enough butterflies…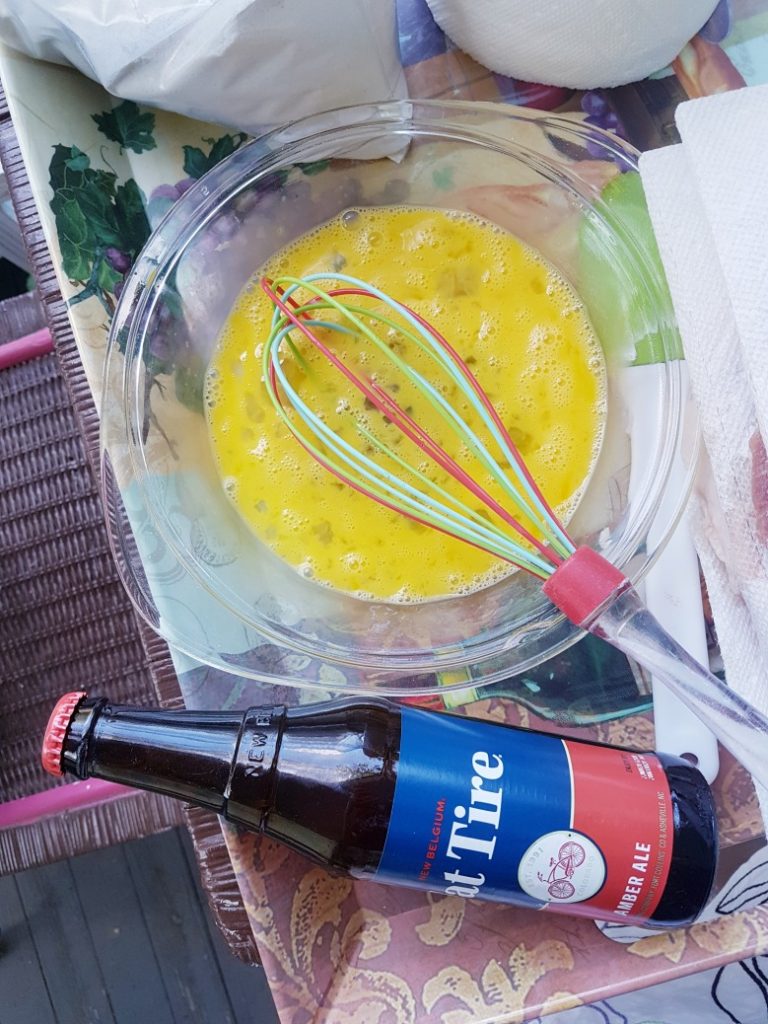 Let's beer some batter for a fresh fry on the porch. This brand.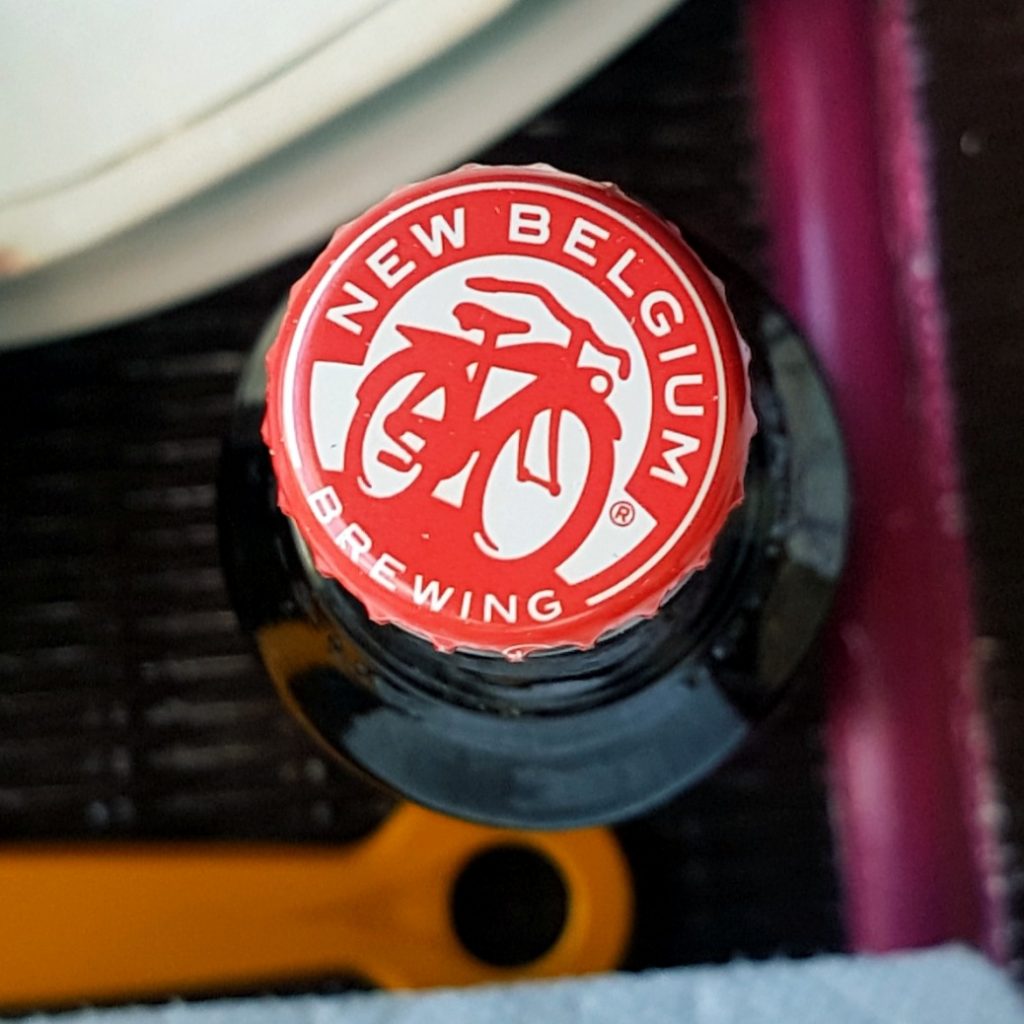 Pop the top. No milk or water into the whisked eggs; just beer. A bit of a splash.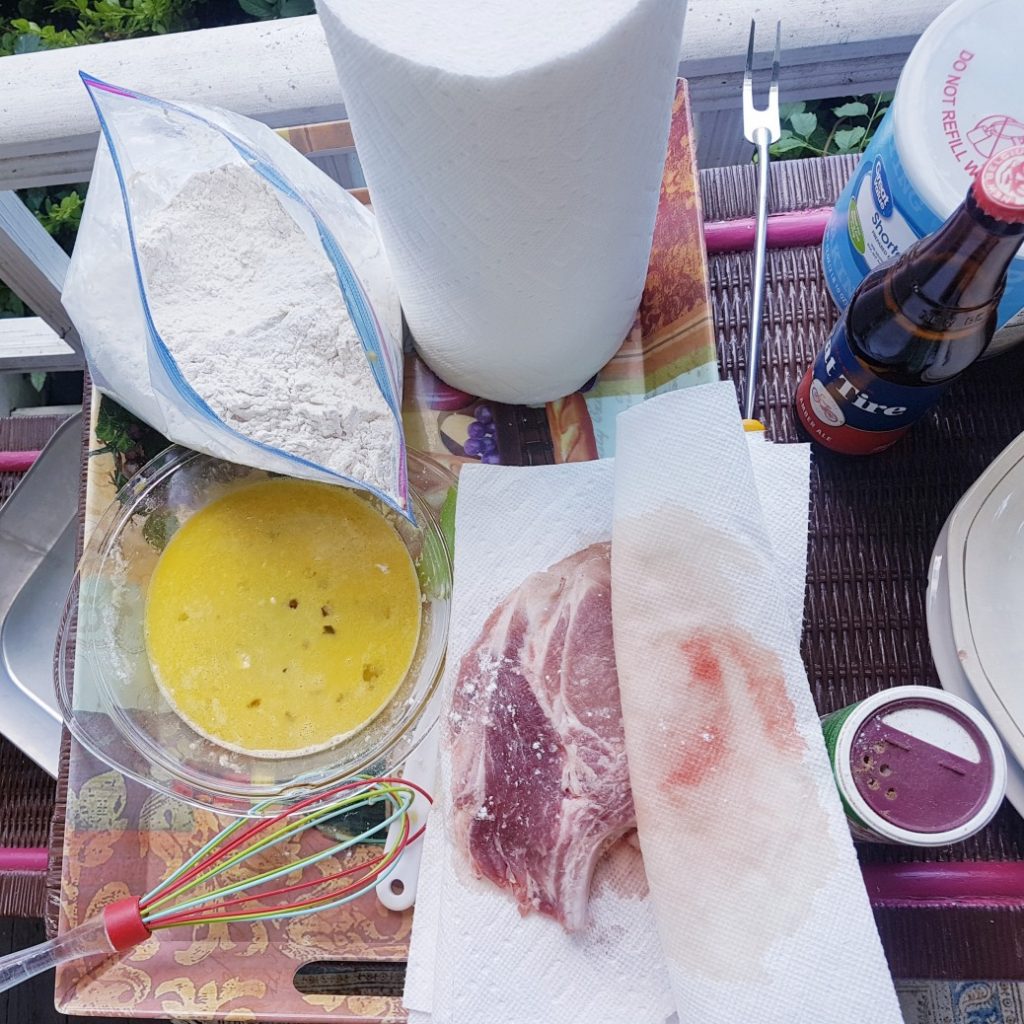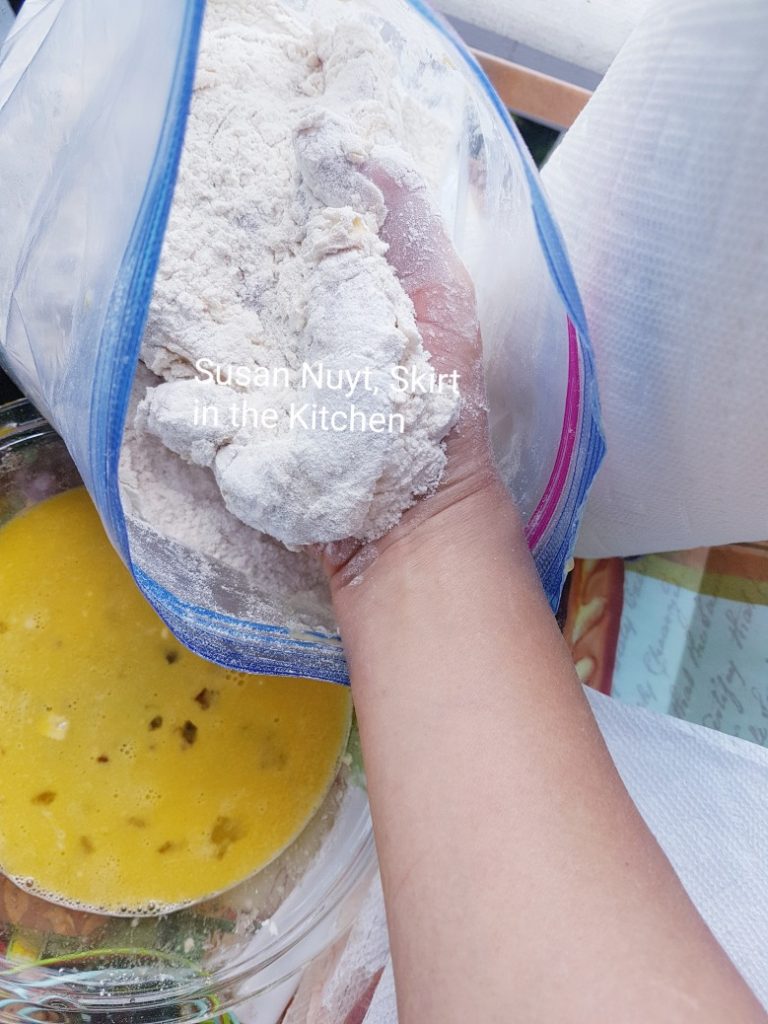 We must make sure that pork chops are pat-dry with paper towels, no water or pork blood on them–just so the flour sticks well;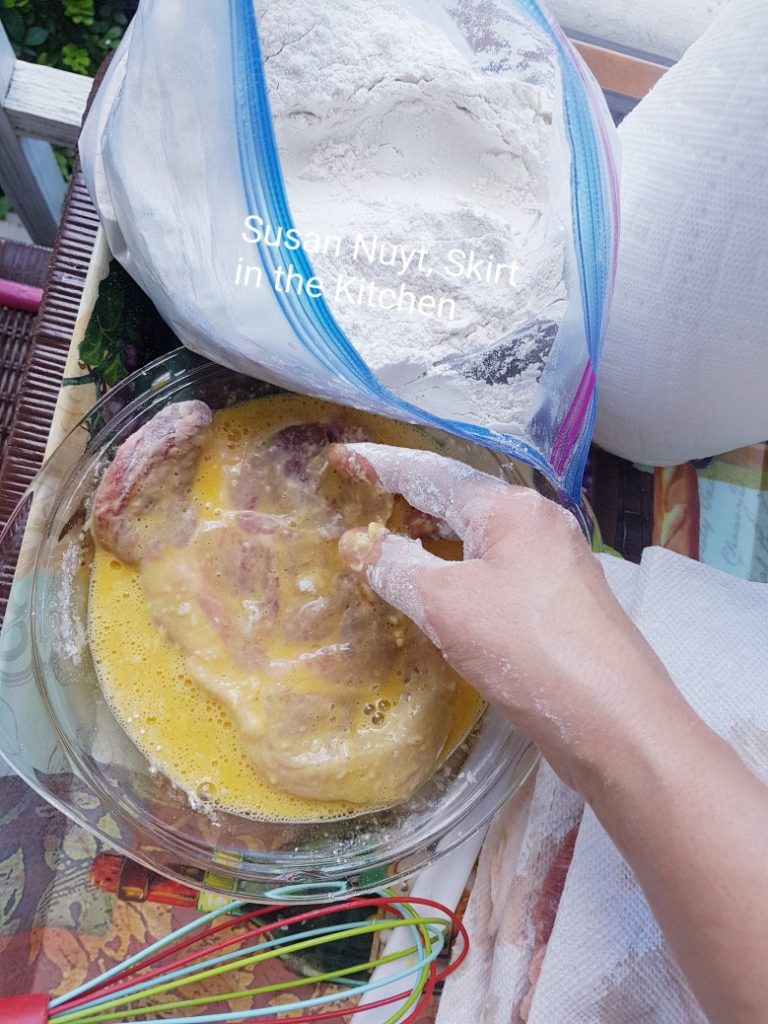 then egg-beer onto their faces and edges… like pie in the face! Then back into flour before hitting hot grease.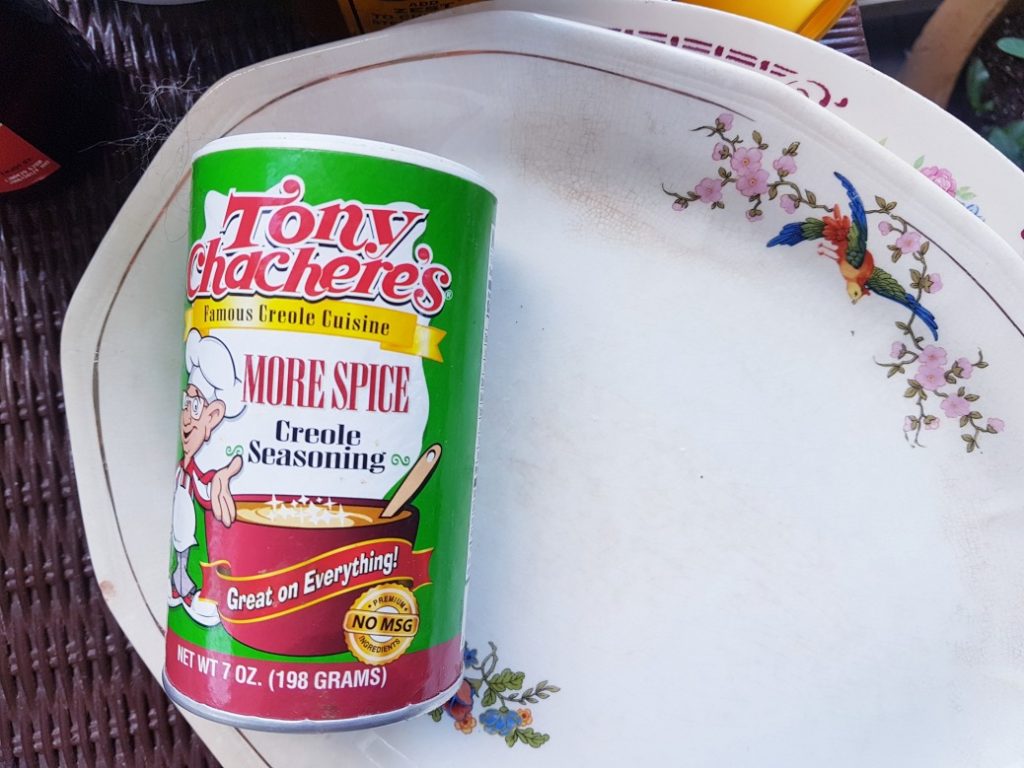 This is what we're sprinkling over the chops!—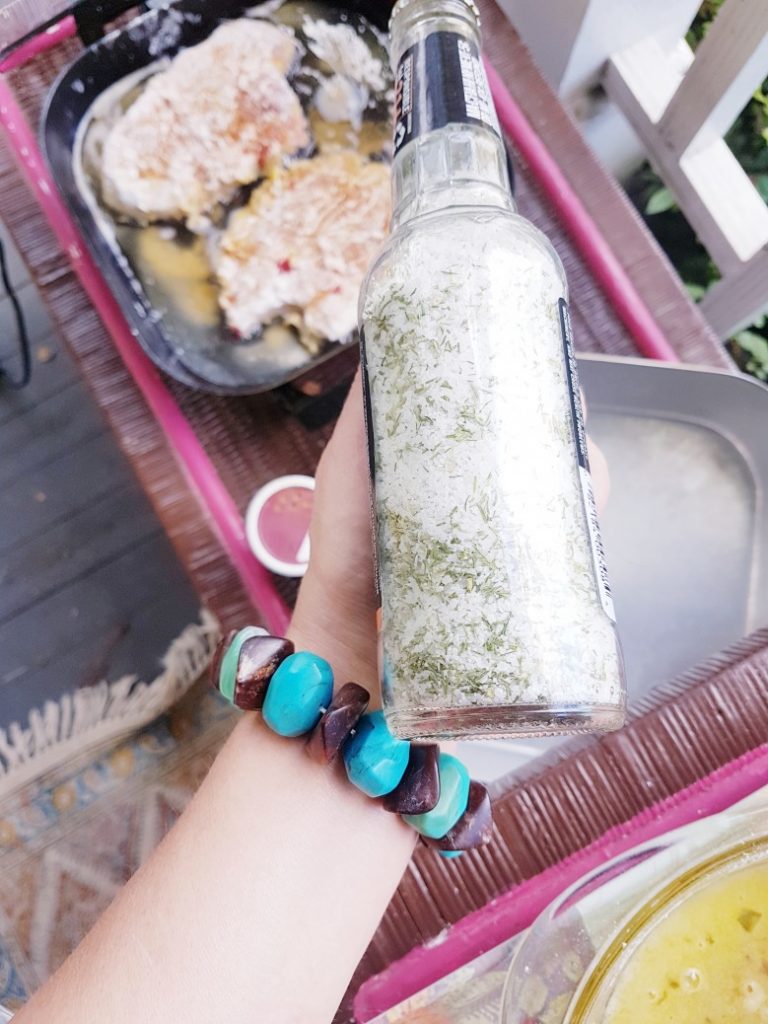 And this. Dill seasoned salt. Yes, indeed.
It's one of the things I did in this pandemic—I made seasoned salts–and they've now set several months before use.
Resourcefully using cleaned Jack Daniel's bottles, I made many different salt flavors for in my pantry–just for porch cooking!… Summer into Fall.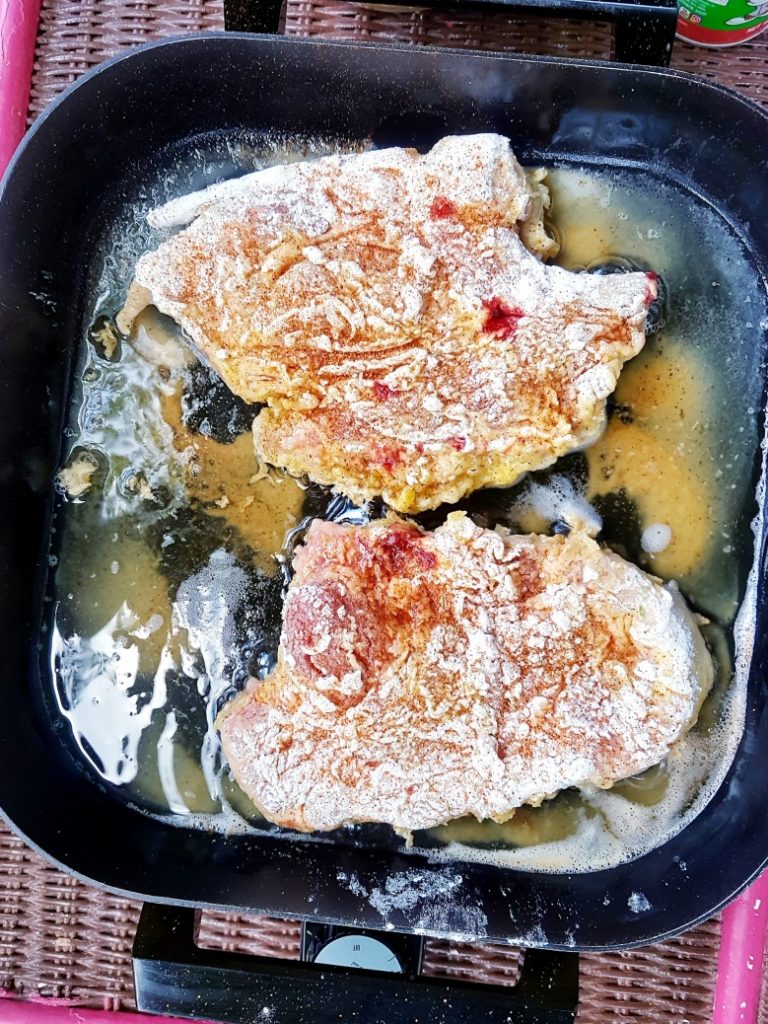 For a hot sizzle without the heat being too high, the temp is set at 350 degrees in a vintage electric skillet. The creole seasoning is coloring the shortening/lard. Going for super-crisp effect!
Whoever said we needed brand new things?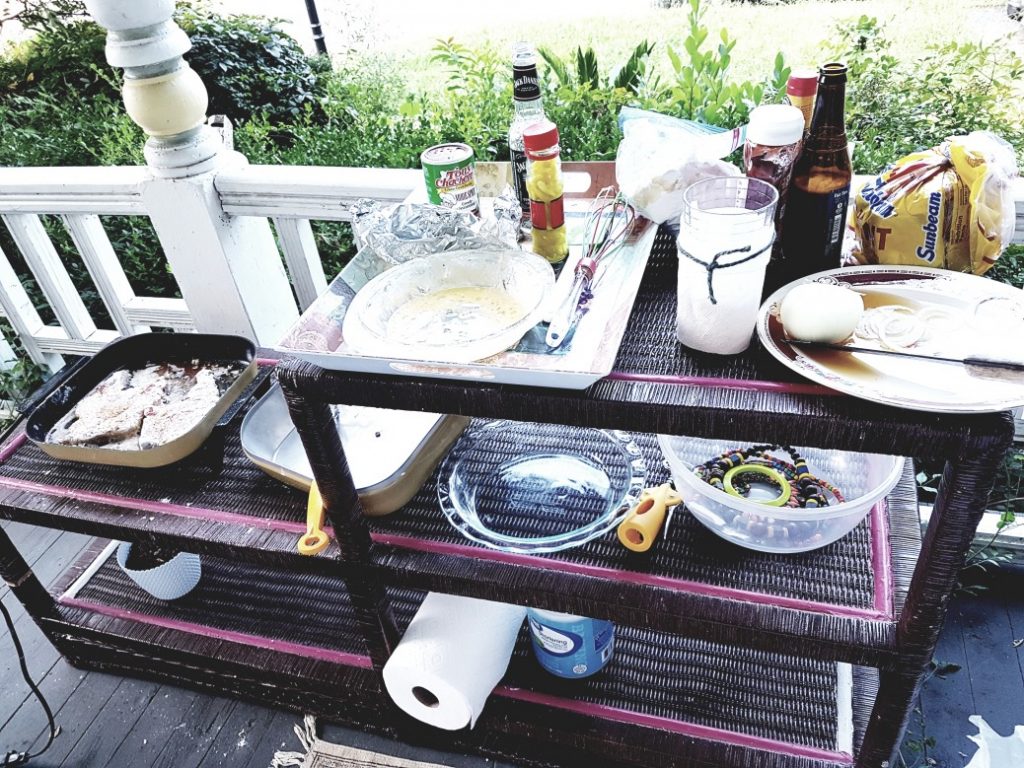 It's gleeful when you can cook happily outdoors; and the weather is so nice…even on a hot, sticky August day in the South.
Put a fan on the porch; an overhead isn't enough.
Pour yourself a cold one while you're at it.
I'm saving all the good bottle caps for an 'art project'–the ones that aren't dented or bent; flooring in the Red Bud kitchen.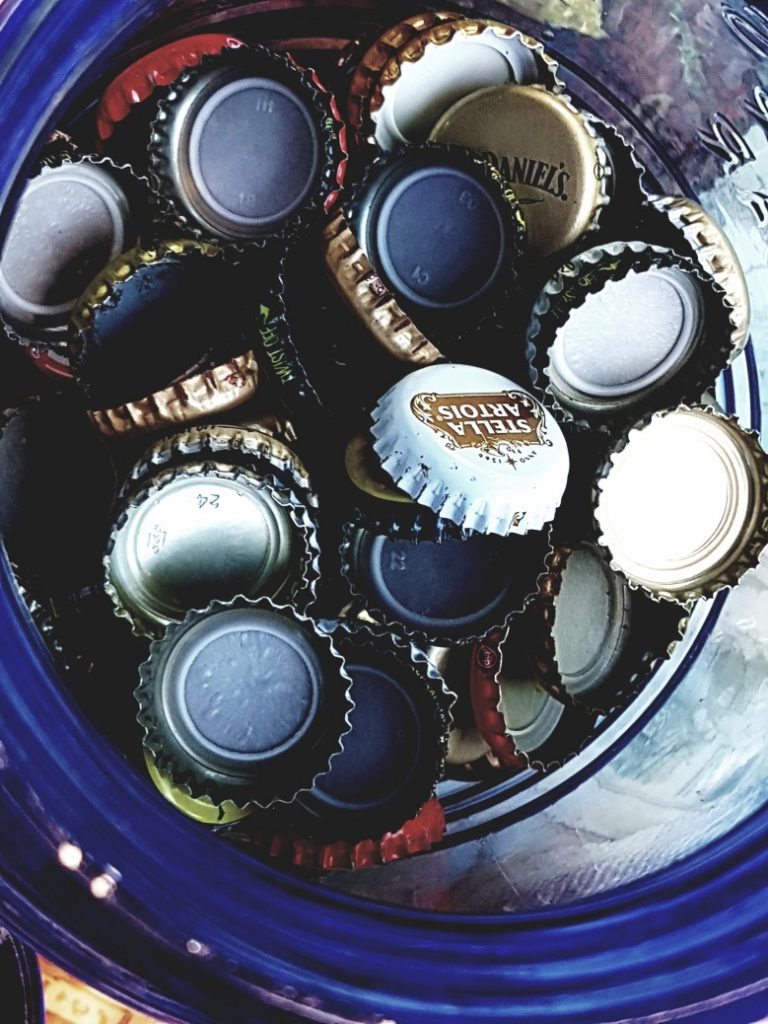 "Waste not, want not."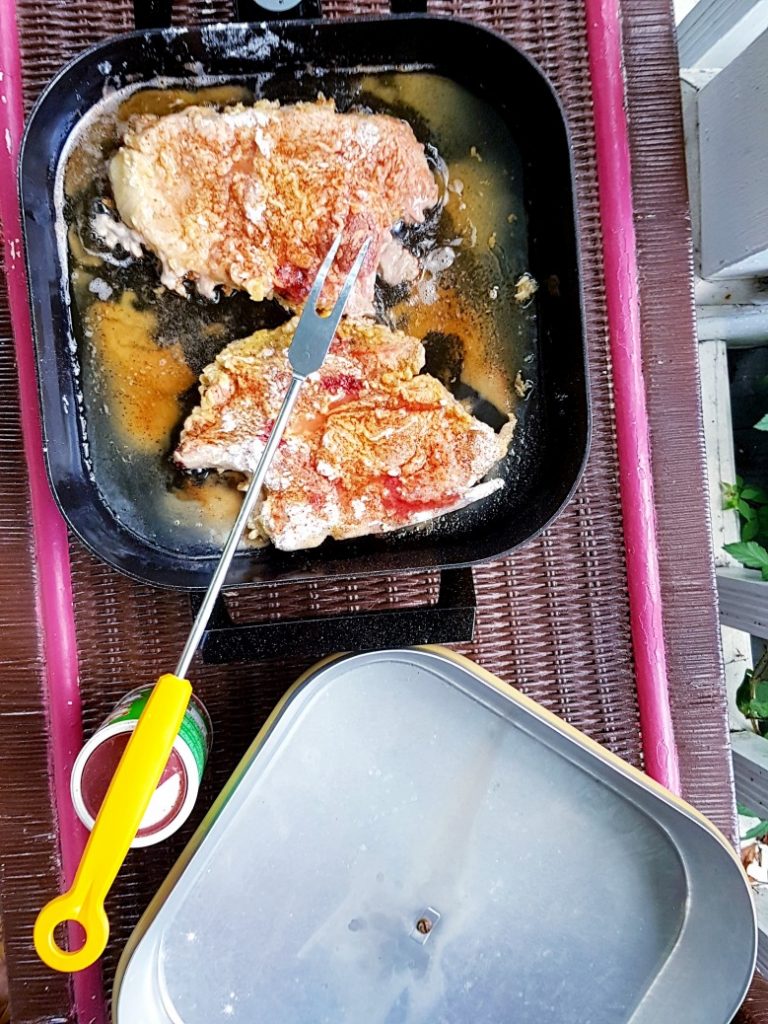 A good idea: keep a cooler on the porch so meat and egg mixture keep from spoiling in between frying sessions.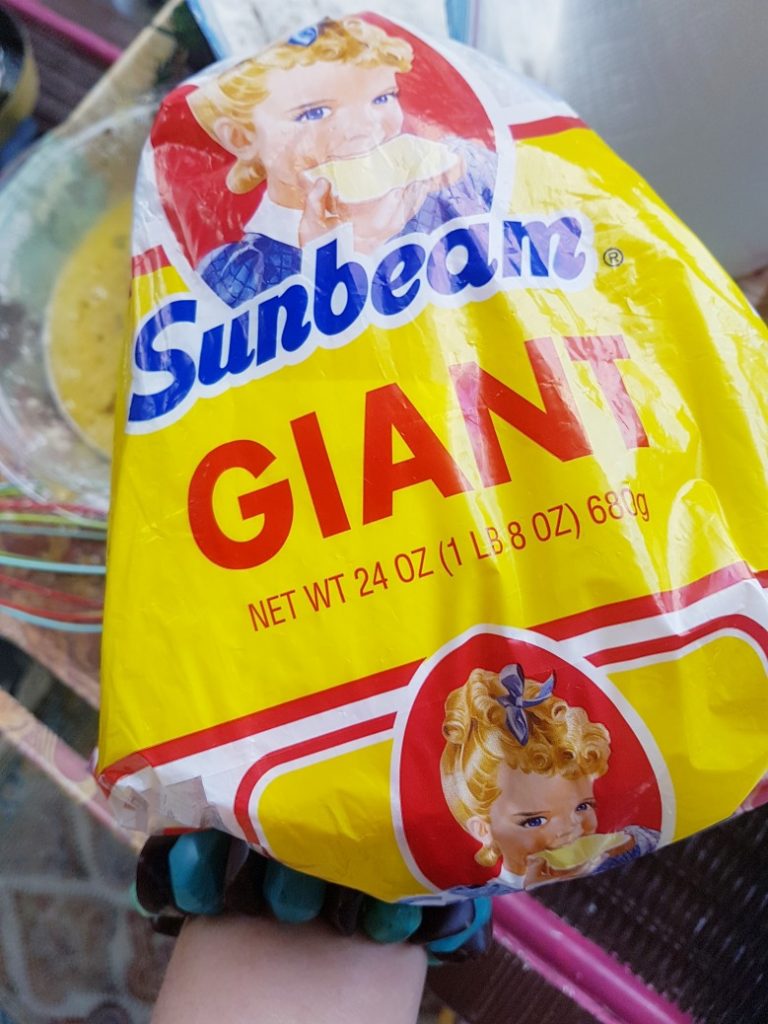 I'm wrapping and tying the uncooked chops in a bread bag for the cooler. No need to run in and out of the house, to the 'frig and back.
Whatever the debate is, here's what I find to my liking: beer in egg batter not only smells smashing, it adds a unique flavor to fried foods–crust seems to be light and crispier and thicker along with the frying of meat in shortening or lard.
It's no wonder why our folks'/grandparents' grub always tasted the best!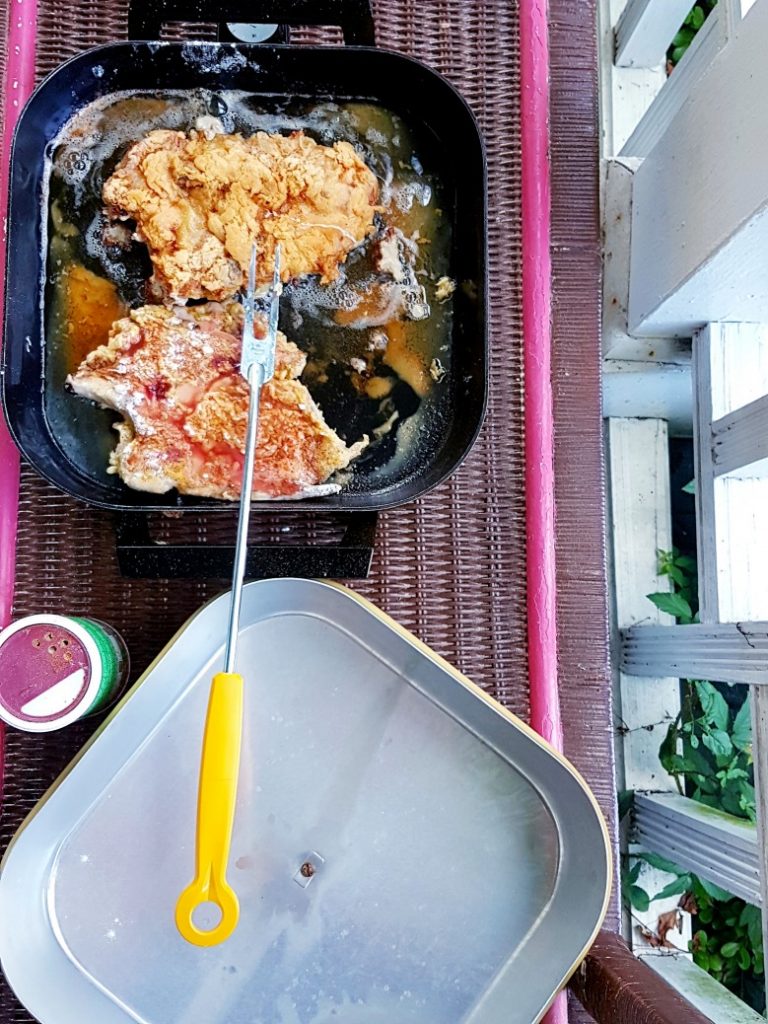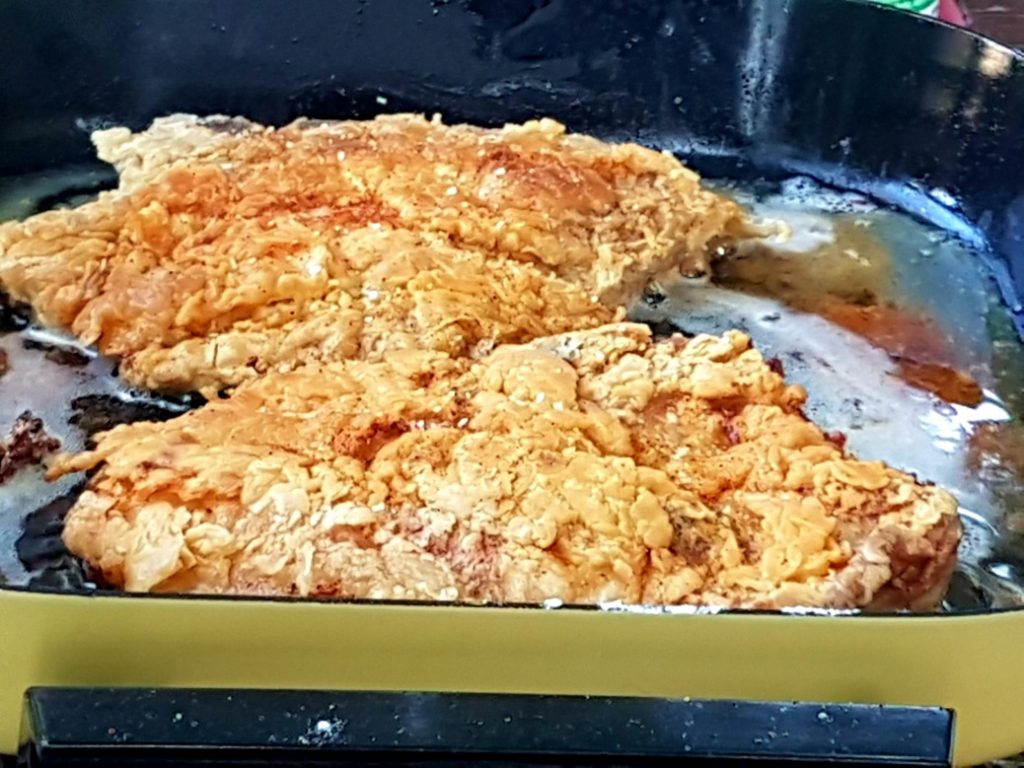 Creole seasoning and dark beer in egg aid in the coloring and crunch!
Let's rejoice.
No apologies my dear.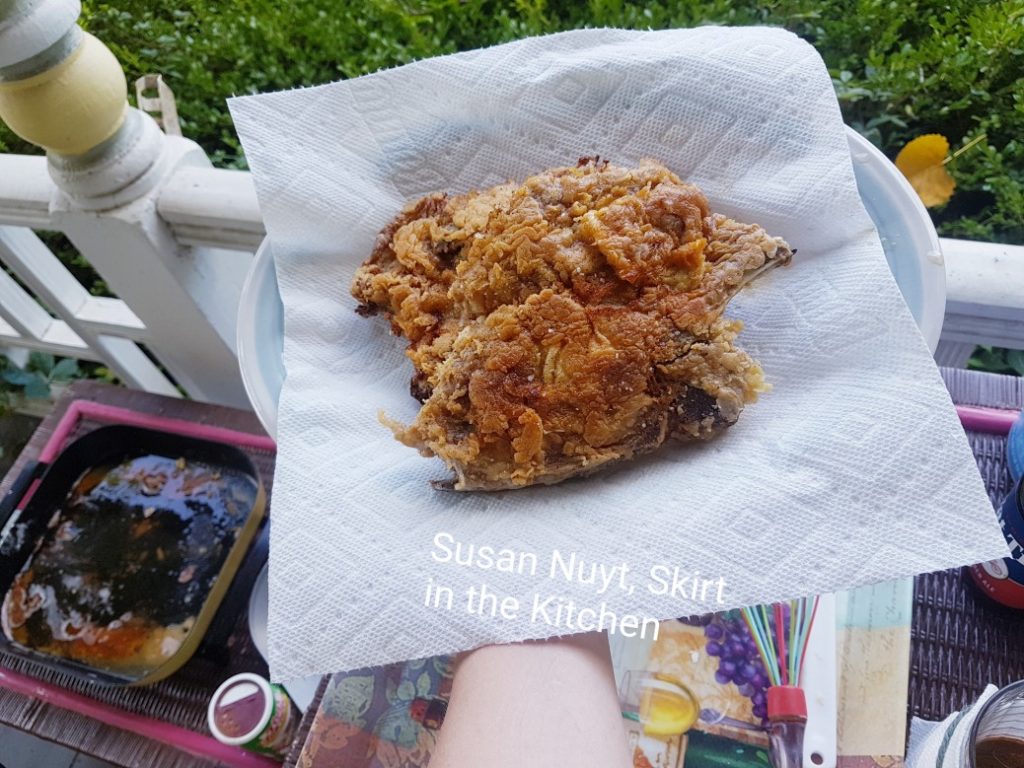 First out and up !!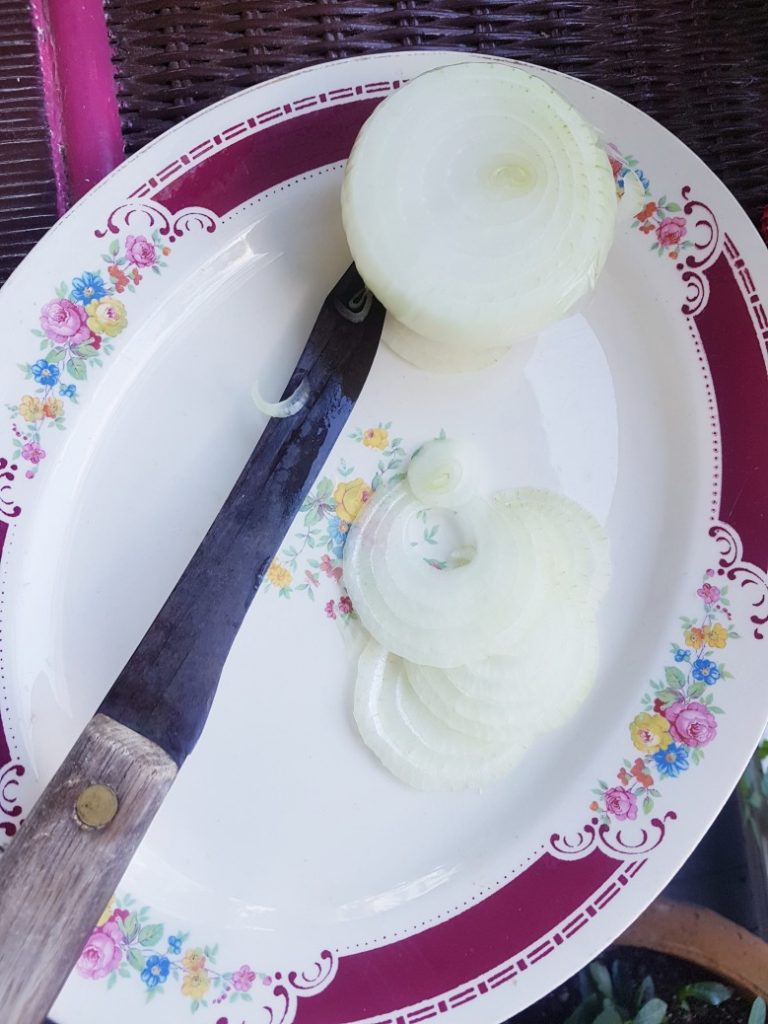 Have this done already, long ago; thinly slice an onion.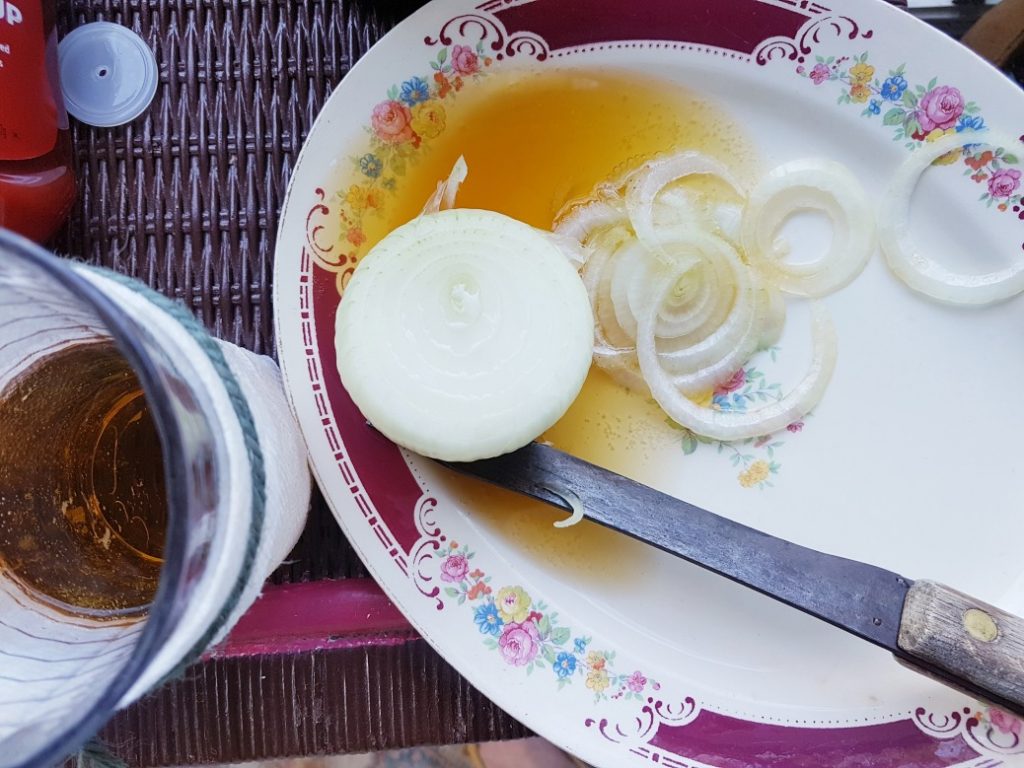 Soak thin slices in beer.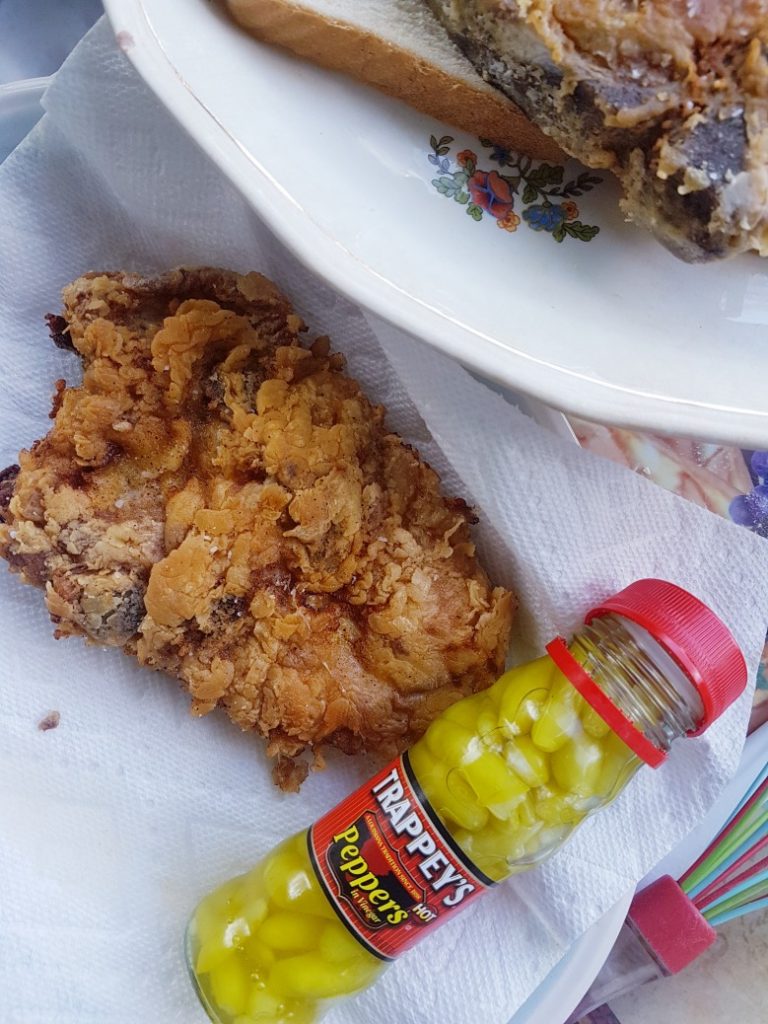 Would you like these peppers?
What would you like? Mixture of several? Tell me. At your service.
You're welcome.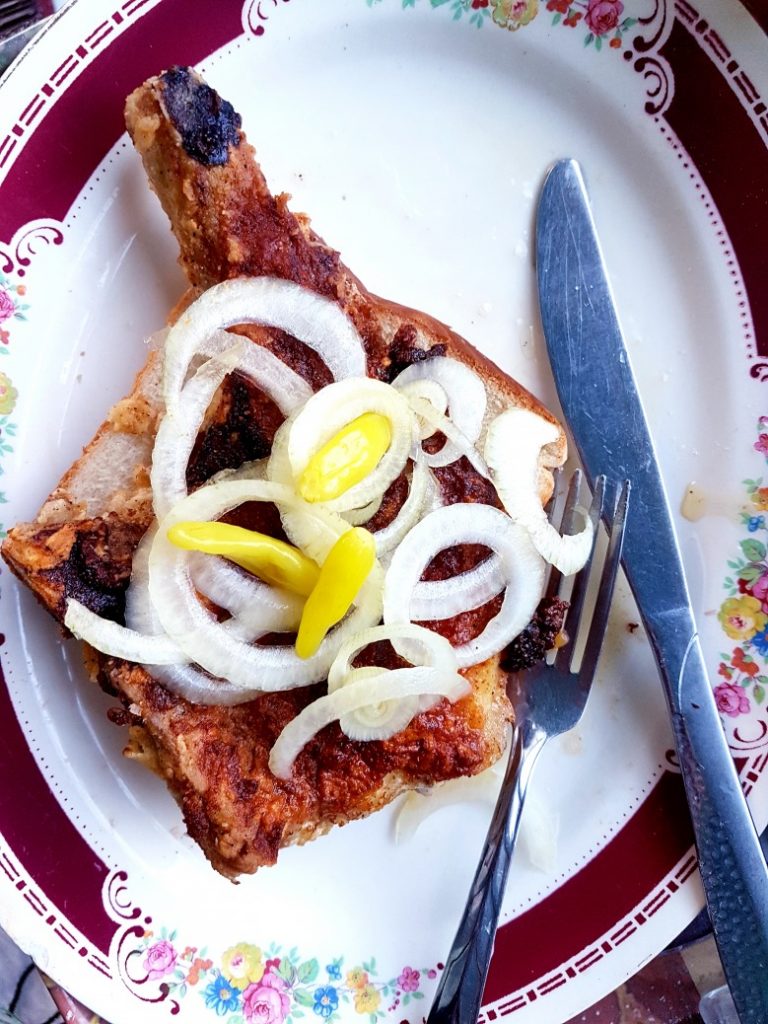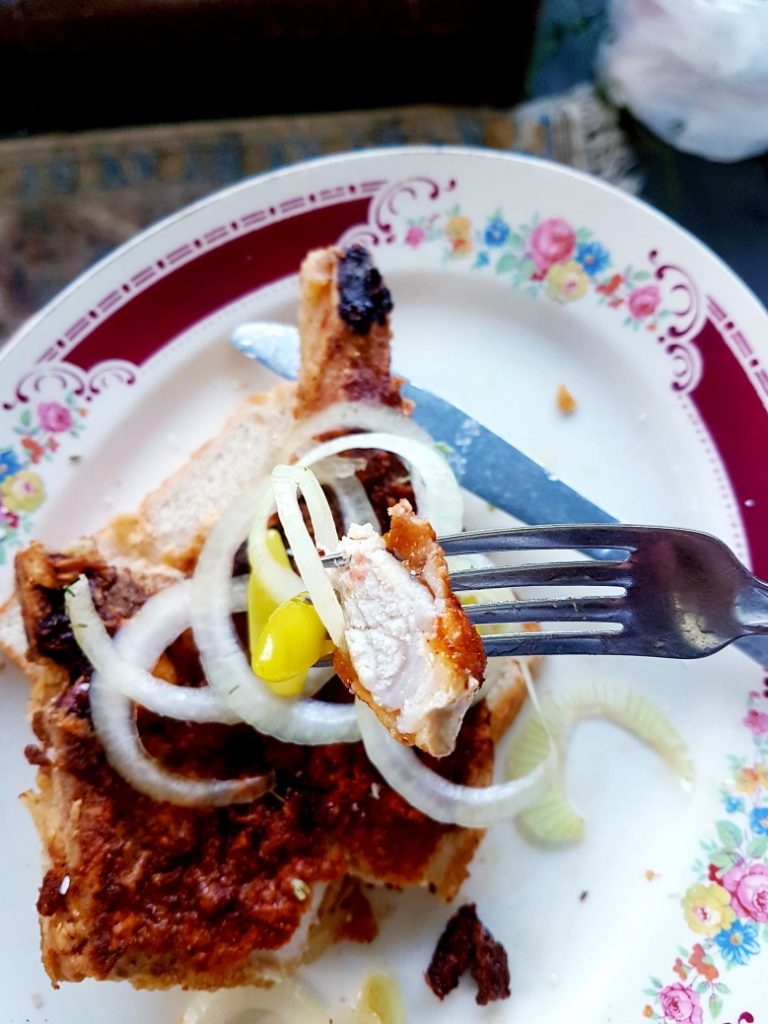 Everything in one bite at a time: the beer-soaked onion, crispy beer-battered chop, bite of pepper, bit of white bread… worth it!
Enjoyable.
(You're worth it.)
Thank you for this time with me.