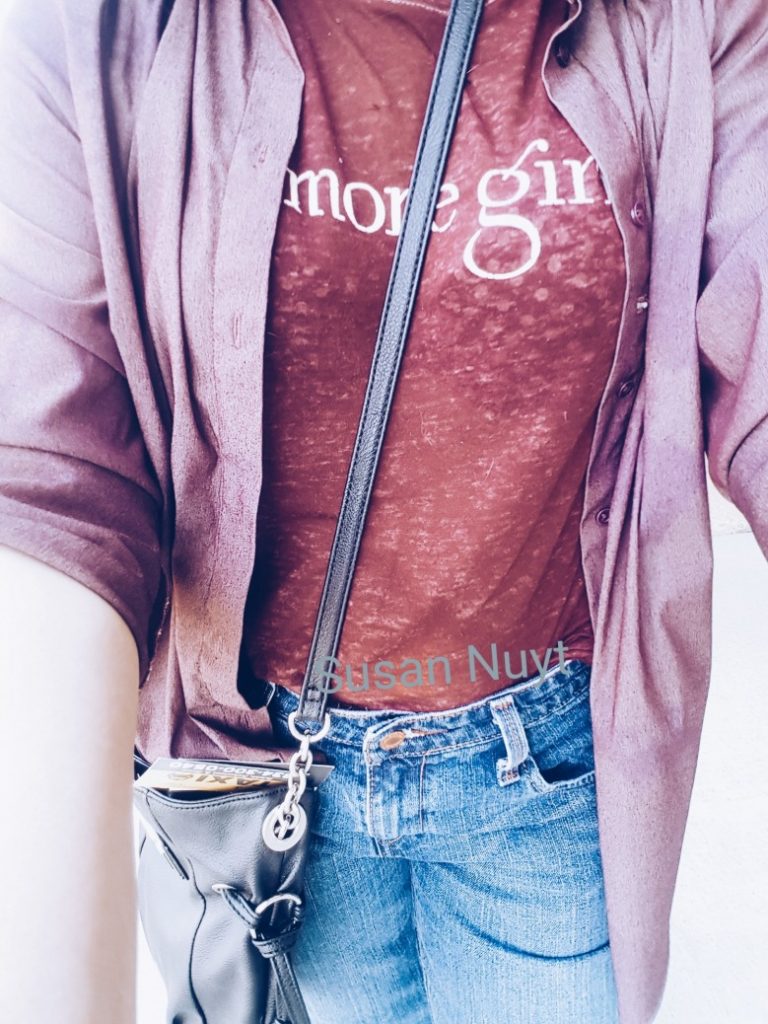 I'm prone to do a lot of binge watching.
Yeah, shhh, I miss the Gilmore Girls (lol)–gotta admit that I miss that show!–current series needed.
But would new shows of the Gilmore Girls be just as good as all the old?
I miss the coffee shop, Luke's Diner, like I was there on set or in the very town meeting up with friends during the middle of the day…
(I always enjoyed getting coffee out with my daughter.)
I think I can speak for every woman when it comes to Luke Dane, the owner of said coffee shop–his scruffy facial hair that only he could pull off so well…and don't forget his blue eyes. We were drawn to the tug-and-pull between he and Lorelie–good sparks flew. Even when they disagreed or weren't together, they were still into each other.
Be it "just a show/series", it's based on real-life ordeals in a girl's/woman's world–in every female's past, present, and future–
The 'first' of everything, no matter what it is or was or yet to follow…
Love and marriage and divorce; shagging and leaving; getting left!… Can we still say, "shagging"?! Is it still a current word, lol?!
Teen pregnancy.
Having to grow up in a hurry, wanting to, and then needing to grow up in a split-second.
Small-town gossip; and don't we know what that's like…
Tensions with parents. And the love of grandparents.
Work and career, and just making an honest living.
Education.
Homemade pies and cakes!
Hometown events with always a parade going by!
Lorelie loved the snow almost as much as she loved her daughter, Rory; sweet sentiment.
Lorelie's and Rory's jokes and sense of humor, junk food, and binge watching on the show!
Having to evolve with the changes in the world, with growing up/getting older, and repeating just some of the things that parents before did.
Rory enters single motherhood after returning home from working for the Obama Campaign/Election.
And Stars Hollow throws another welcome-home party!
A Bed 'n Breakfast day.
It's a Rory Way, choosing what you want in life, what you want to do, then always going back home to see your mom. Making a family of your own.
A lasting experience worth living…
With the COVID 'episode' of 2020 real-time, I've enjoyed a couple more of my favorites: Good Girls, and Zoey's Extraordinary Playlist.