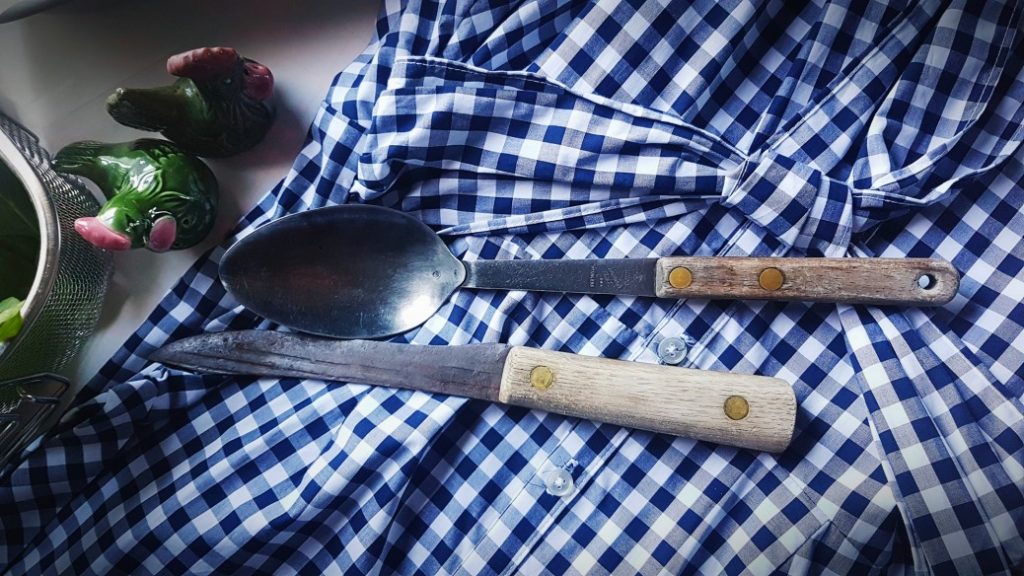 I've wanted for years to come up with my own way of producing a spinach salad to come as close as possible in taste, like, and that-feel— from one of my very favorite places to eat lunch– one of those sweet vintage cafes– when I'm not currently near Chester, Illinois.
I silly-foolishly asked Jodie for her recipe so many years ago, lol— Who does that besides me?! ! It's a family secret. And a beautiful one.
I'm also thinking of sweet iced tea with lemon, and coconut pie for dessert!– God help my soul, lol !… wonderful memories!! My mouth waters for it even, now.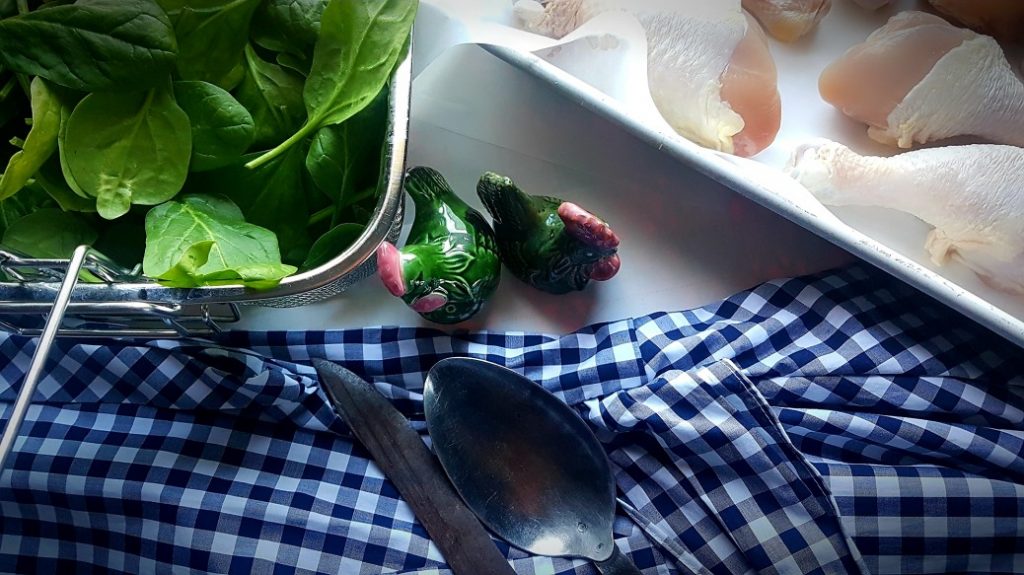 This puts a joy in my rib cage, through my spine and spleen– not just in the "bread basket"– catch the door! !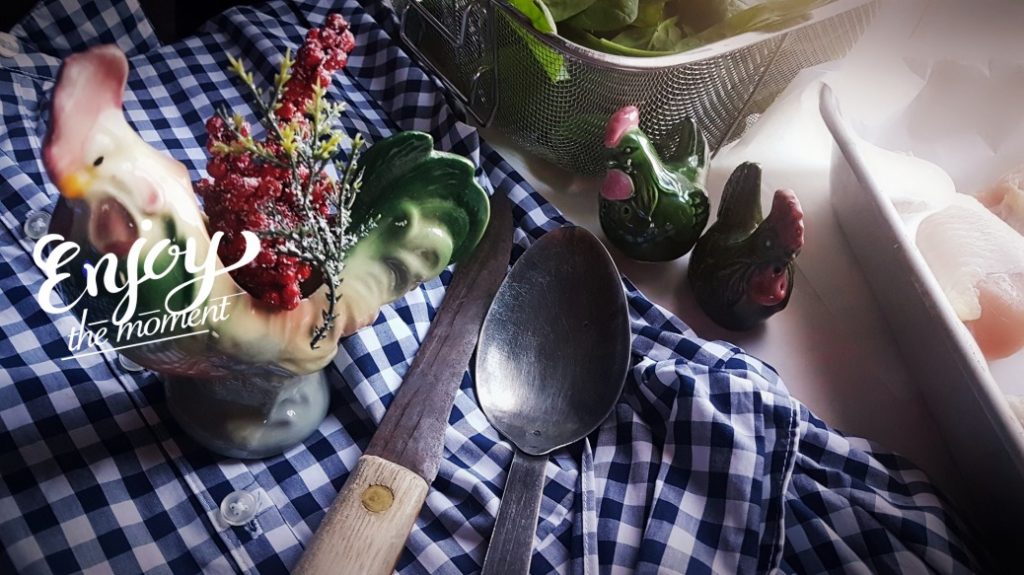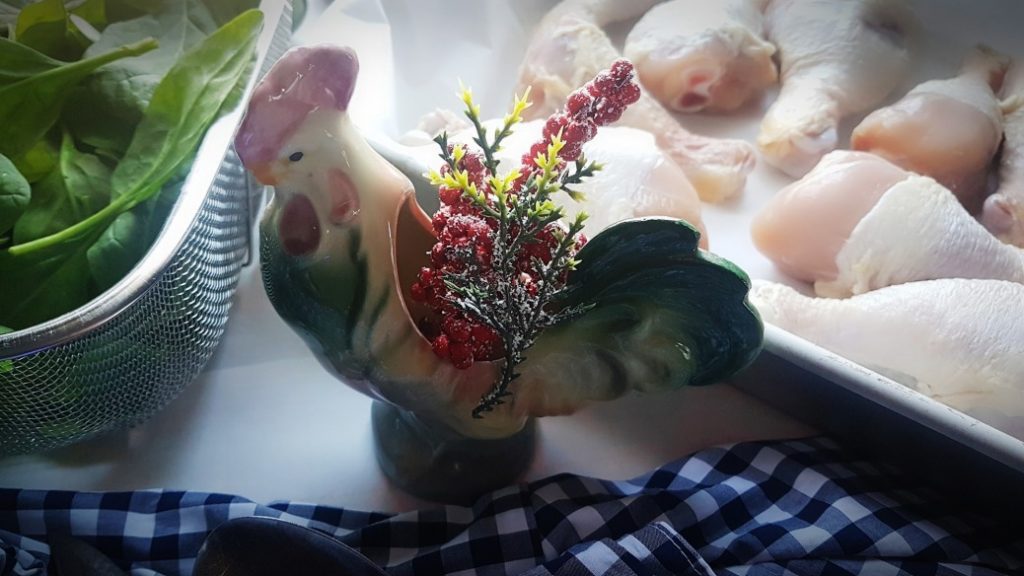 [Do count your chickens before they hatch.]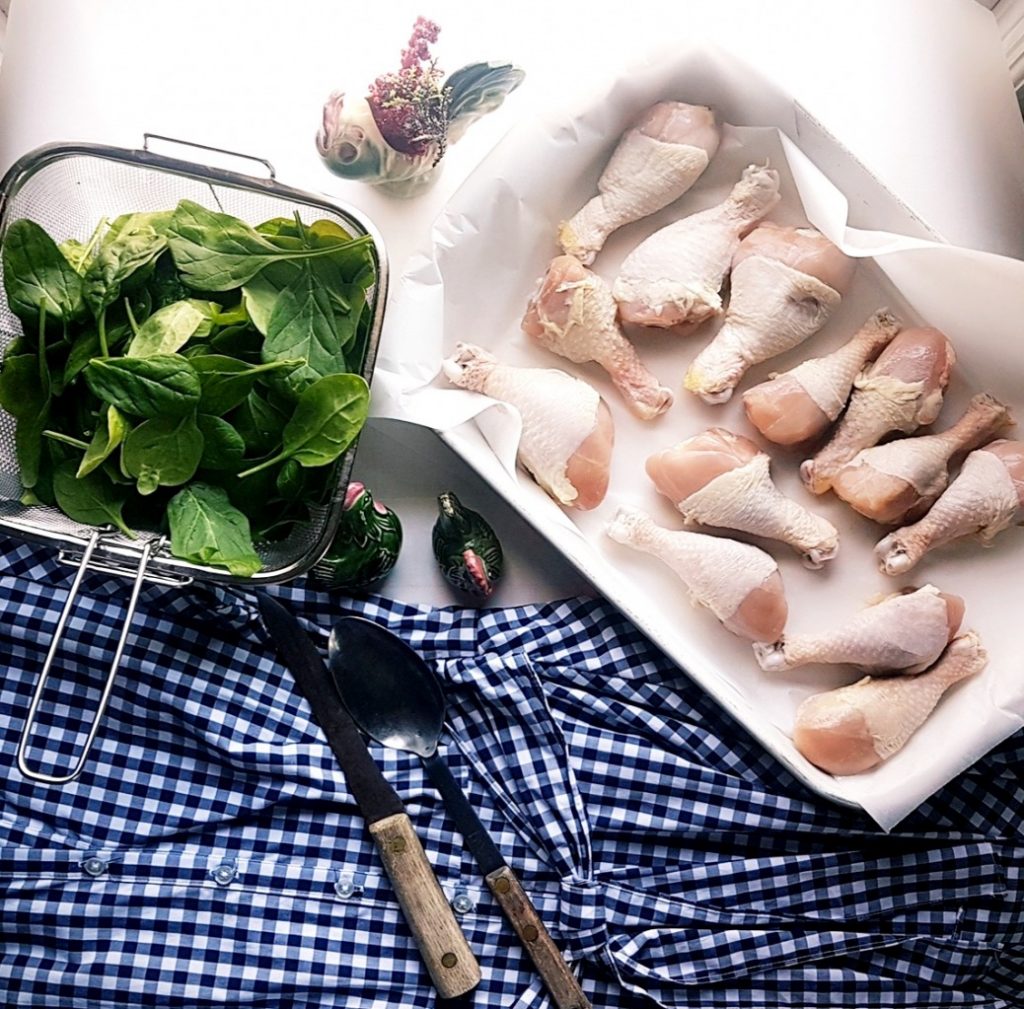 We will have marinated chicken and spinach dressing over bright leaves of field greens– the best way to eat when I'm not dining at a red checkered tablecloth at Jodie's!
I just as much miss Jodie's Ol Farmhouse of ambiance and hospitality, and warmth…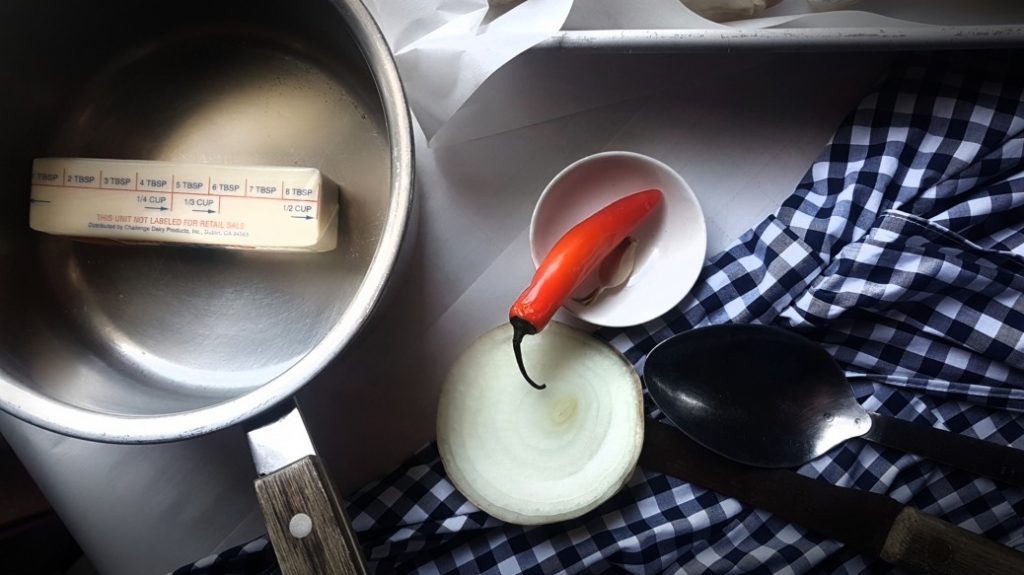 For my at-home version, "lettuce" begin by melting 1 stick salted butter in a saucepan.
We're in the moment, and in the nostalgia.
Mince a bit of onion and some fresh pepper.