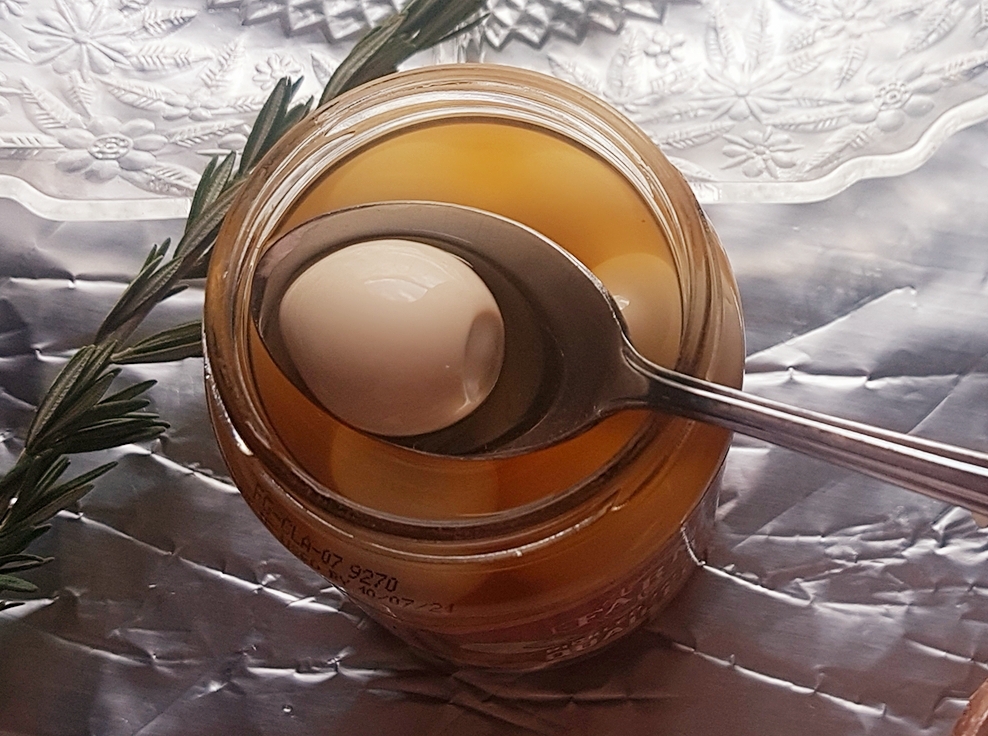 "I'm counting my 'quails' before they hatch."
I'm all about the classic "quail" of a retro-southern winter holiday with a hearty hors d'oeuvre in mind.
And, Dear, might I say– December 1 is warm in the south today!— superb for stuffed quail eggs.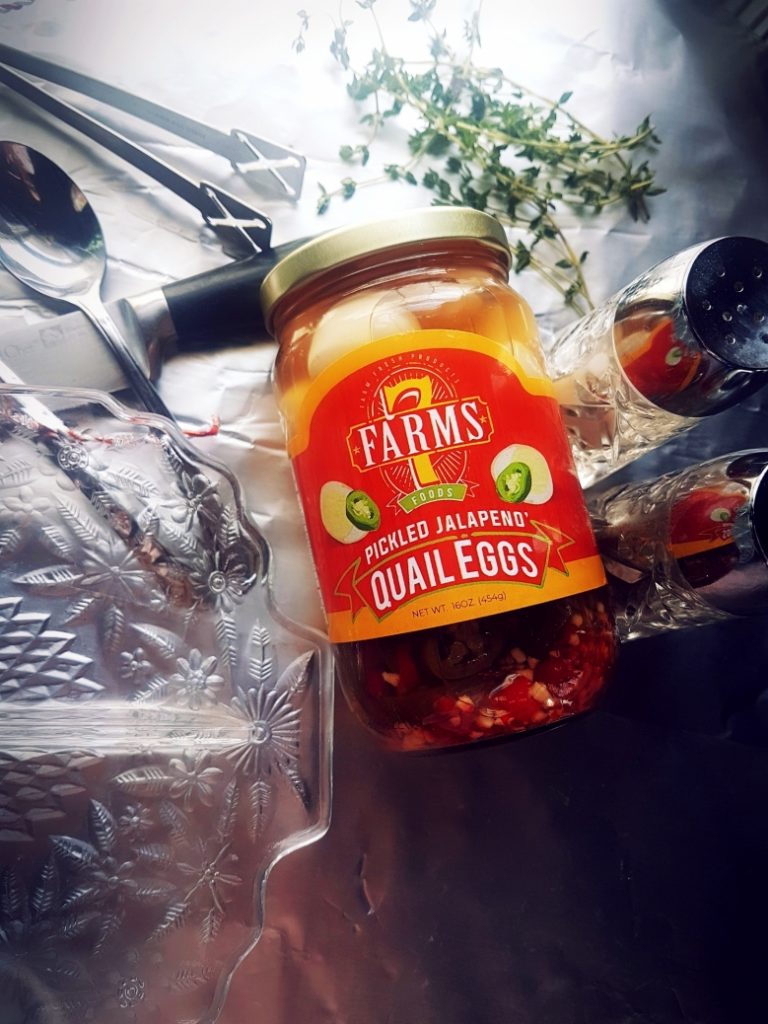 Since I've got Bloody Marys in the works, this will do fine— the heat of the pickled jalapenos and red peppers inside this jar. The quail eggs are delish on their own, but we spice it up for the holiday-time of year!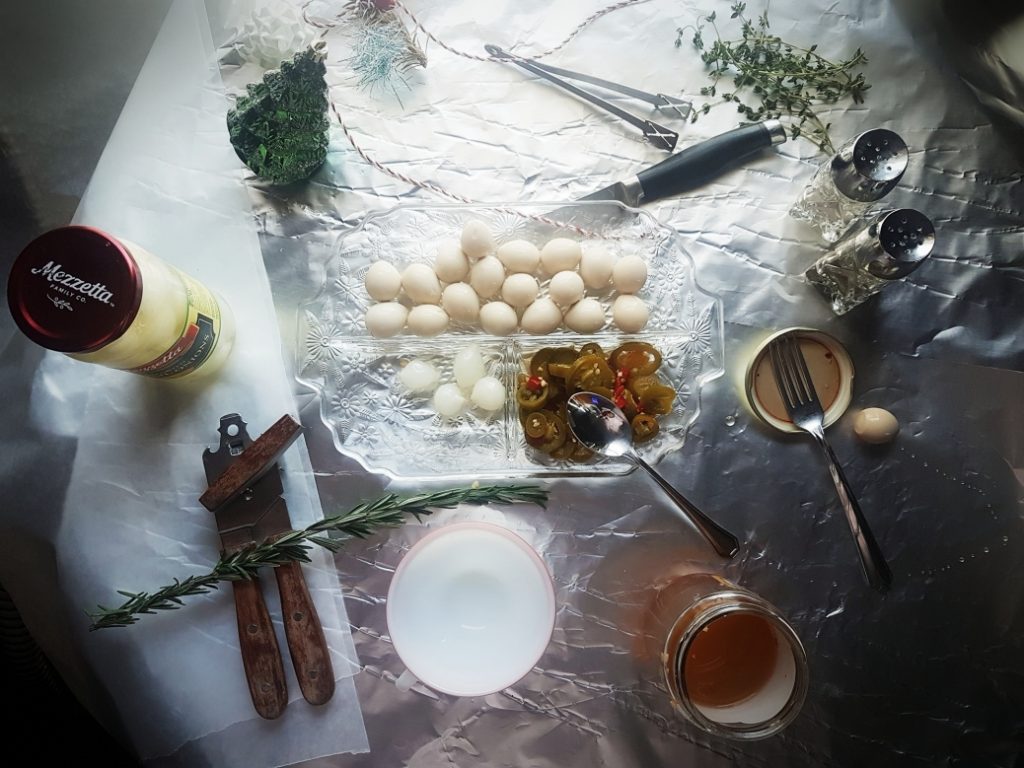 Though tedious of a task this be, it's still somewhat a delicacy in some parts… And it's best to scoop out the yolks with a baby spoon!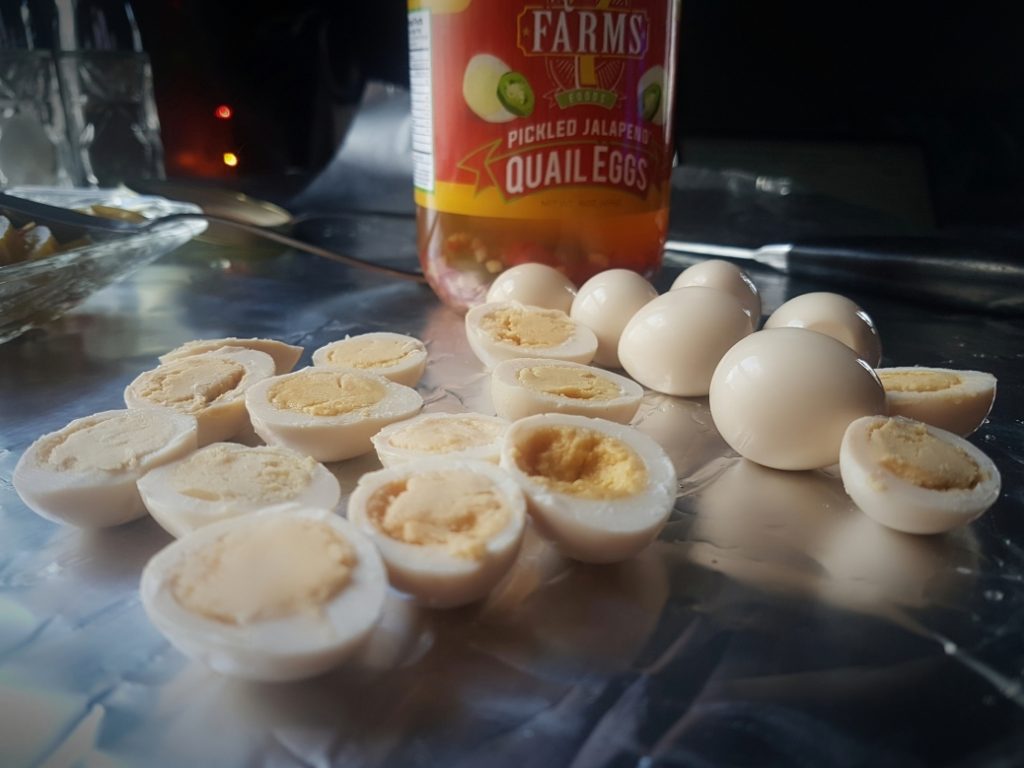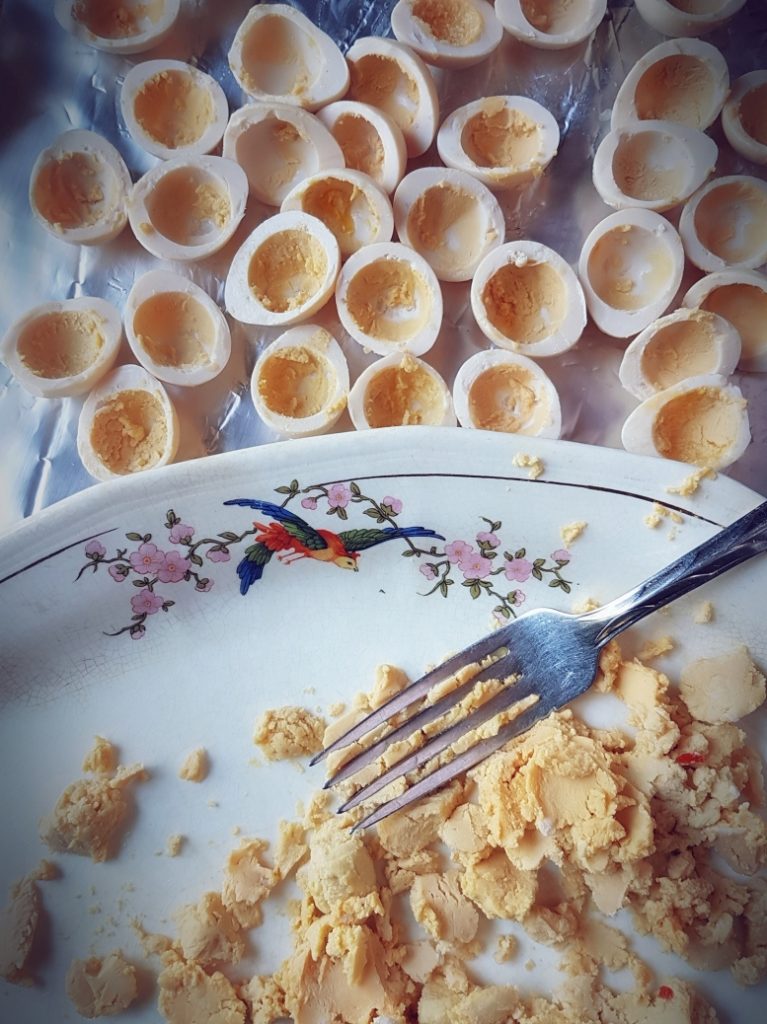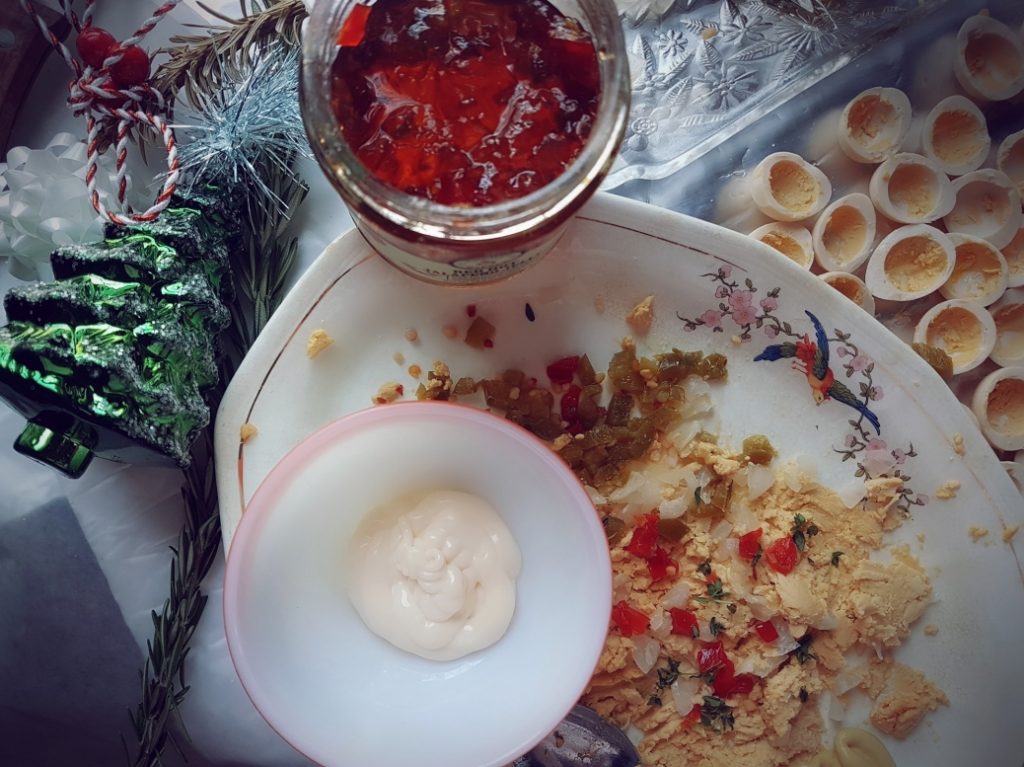 I want a spicy tang with a hint of sweetness "just around the edge".
Salt & pepper yolks; stir in chopped ingredients along with mayonnaise, Dijon mustard, Tabasco sauce, a drop or two of Worcestershire, and thyme leaves.
A 'debris' of quail yolk not scraped from the whites helps to hold the finished soft mixture. Sort of like– traction.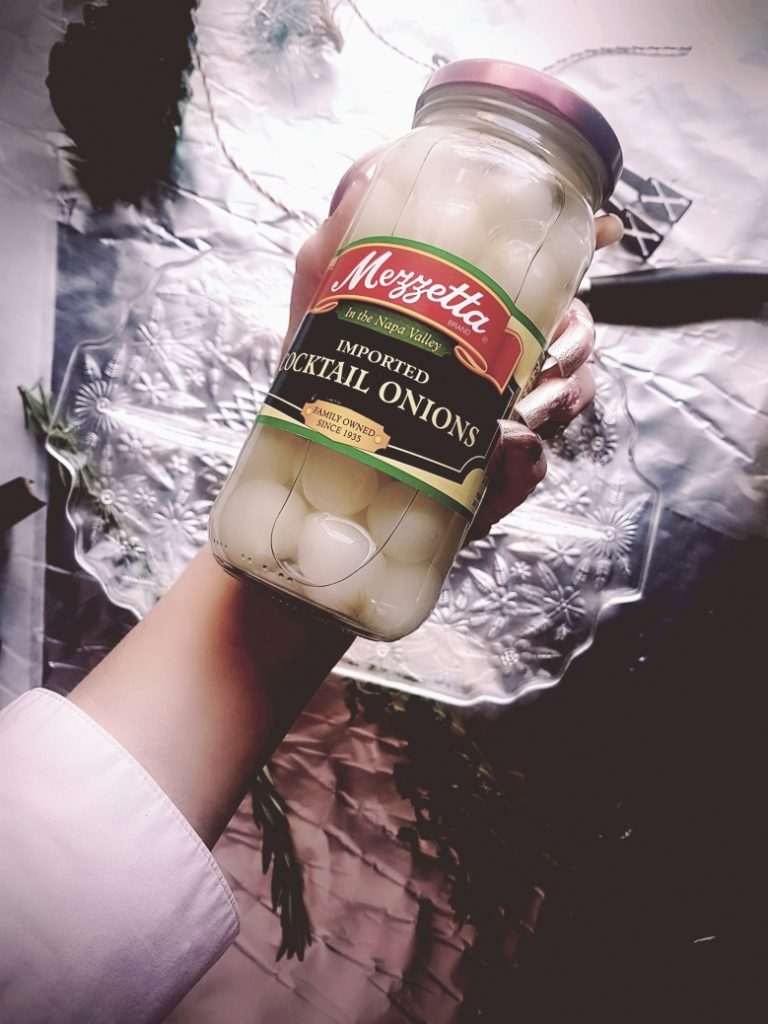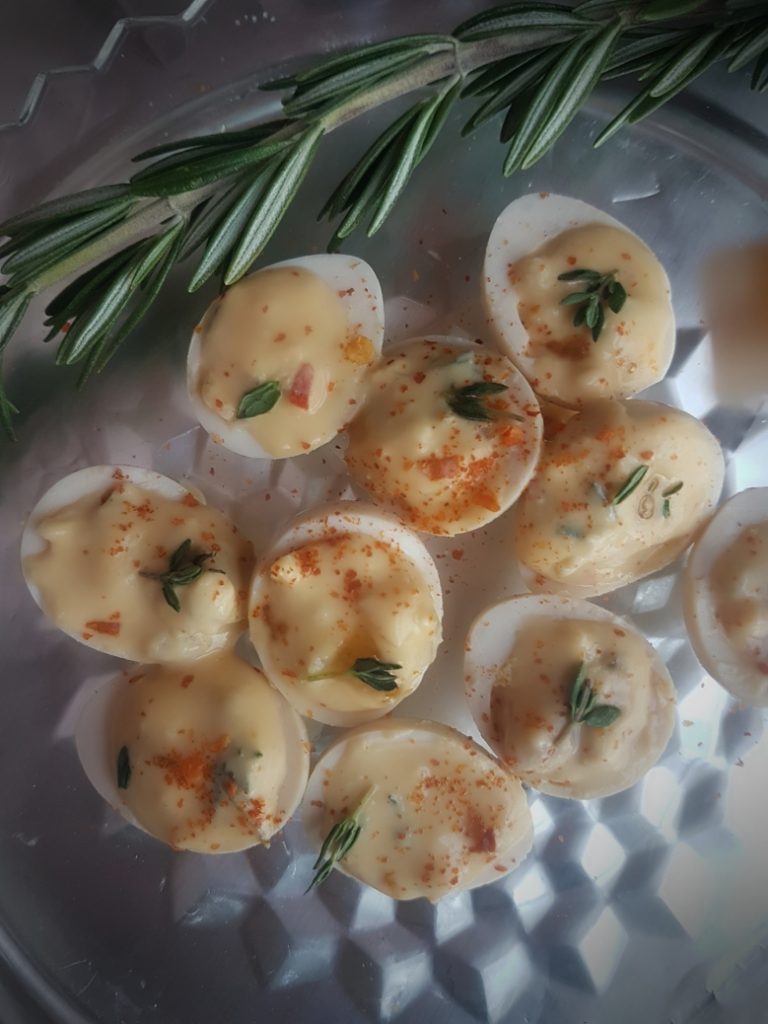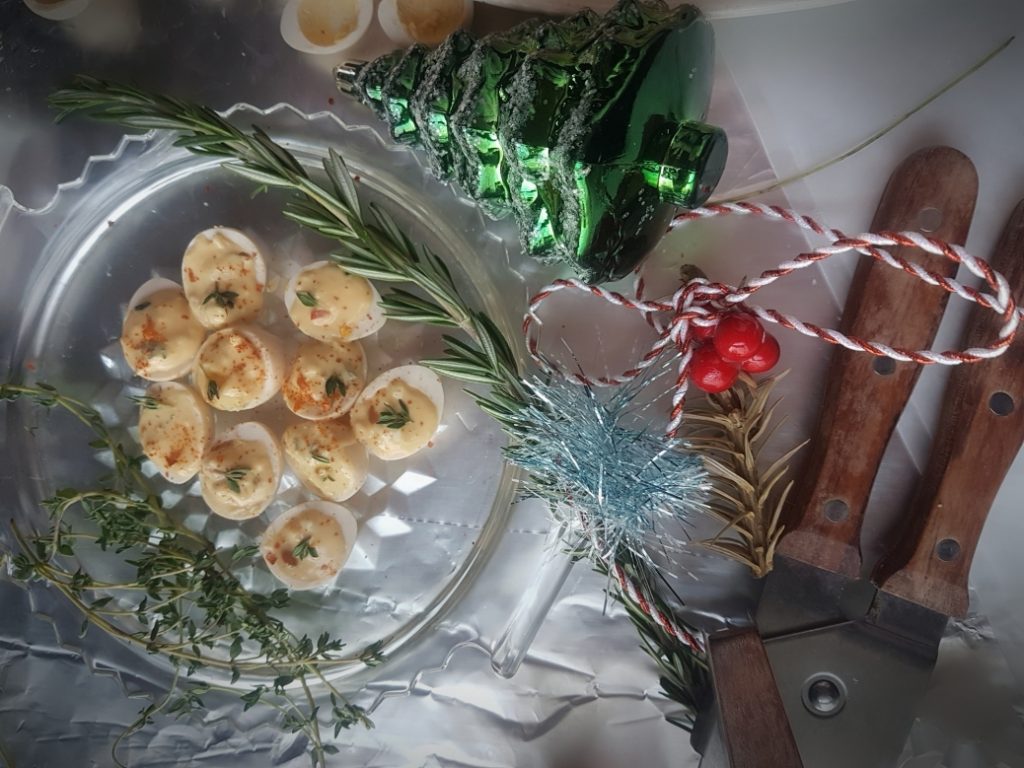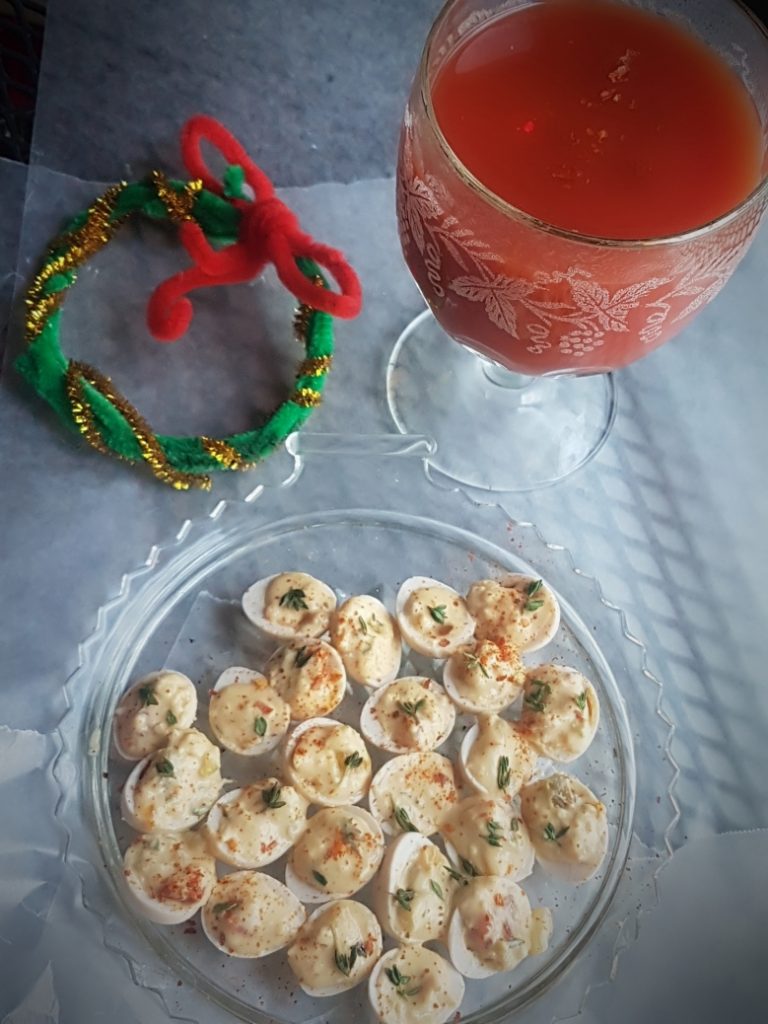 This is a good combination. It's a cheerfulness with your guests!– warm hospitality.
[Some of the juice from the jar of pickled quail eggs (of the jalapeno juices) can go nicely in the Bloody Marys if you choose to add for more flavor.]