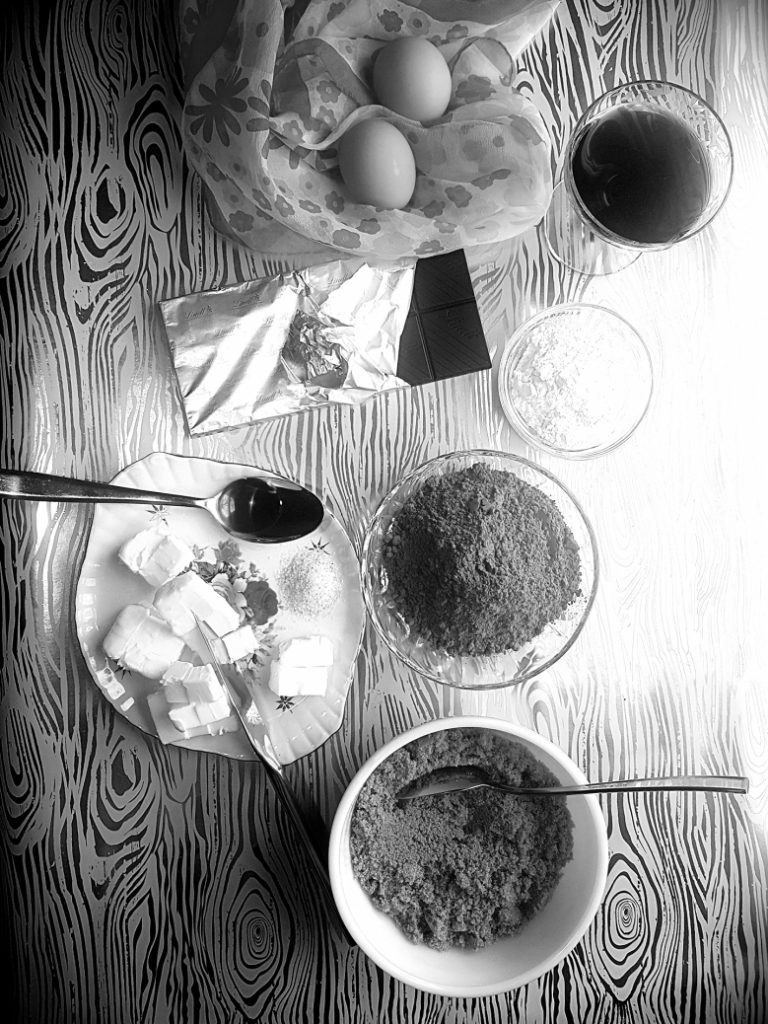 It is dark and smoldering, a rich brownie of complete decadence–not rich as far as sweetness goes–but in a brash way of richness. It is rude in its respectful manner; demands a self-assertive heat inside its softness. My, oh, my…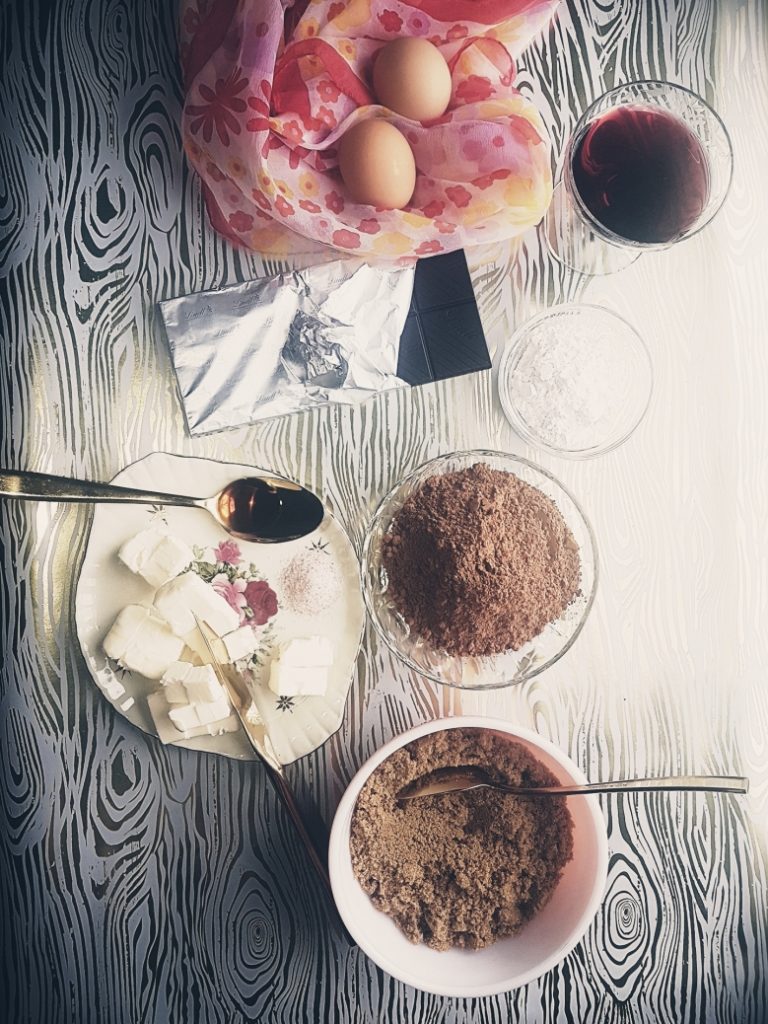 All emotions and mantra are wrapped up into this. Oxidation begins.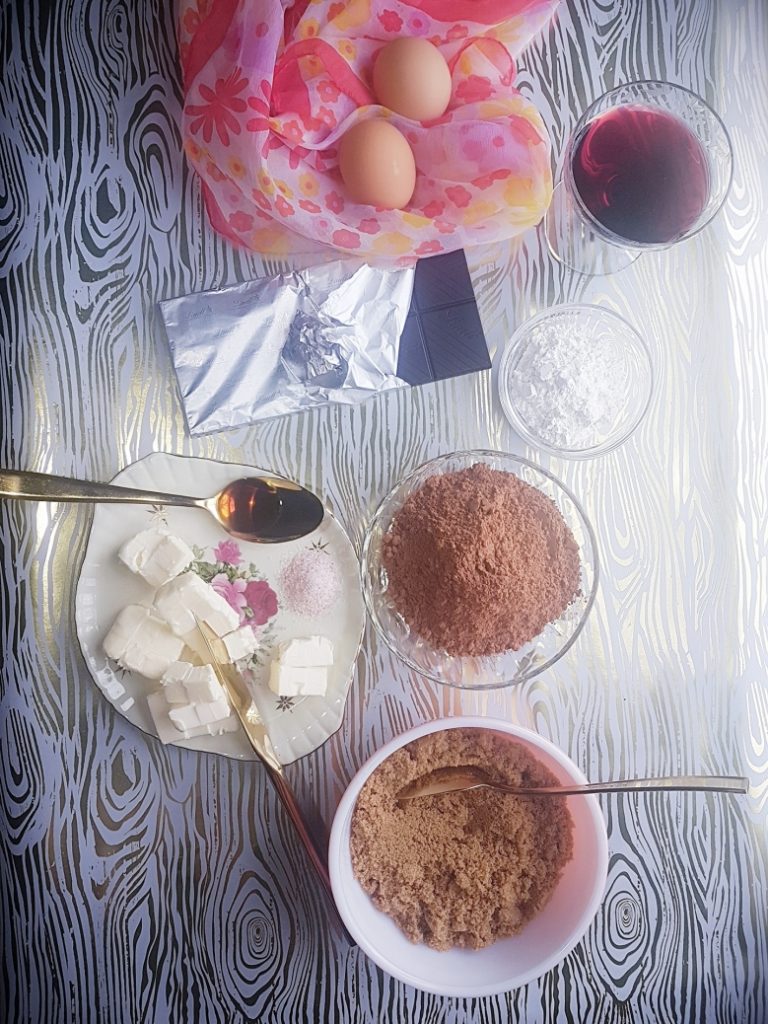 Cooking and baking is a science of the mind, soul, and all the senses.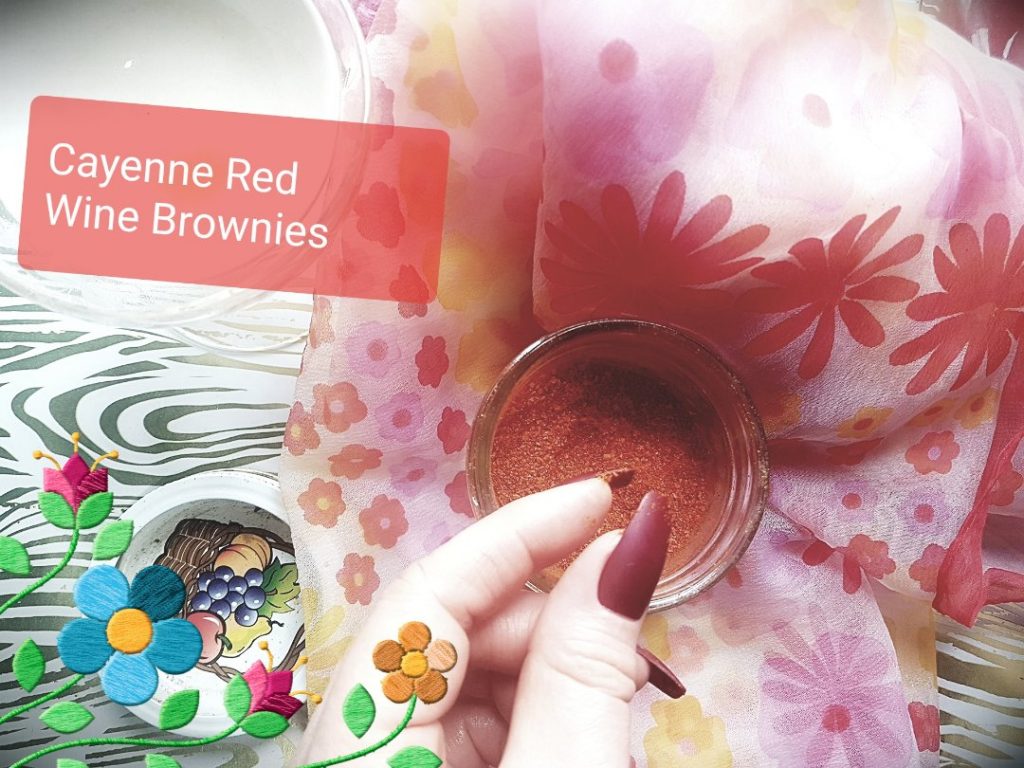 See what I mean?! How did that happen…Passion–not just a desire or need. Sometimes it is strong urgency, earnest quality.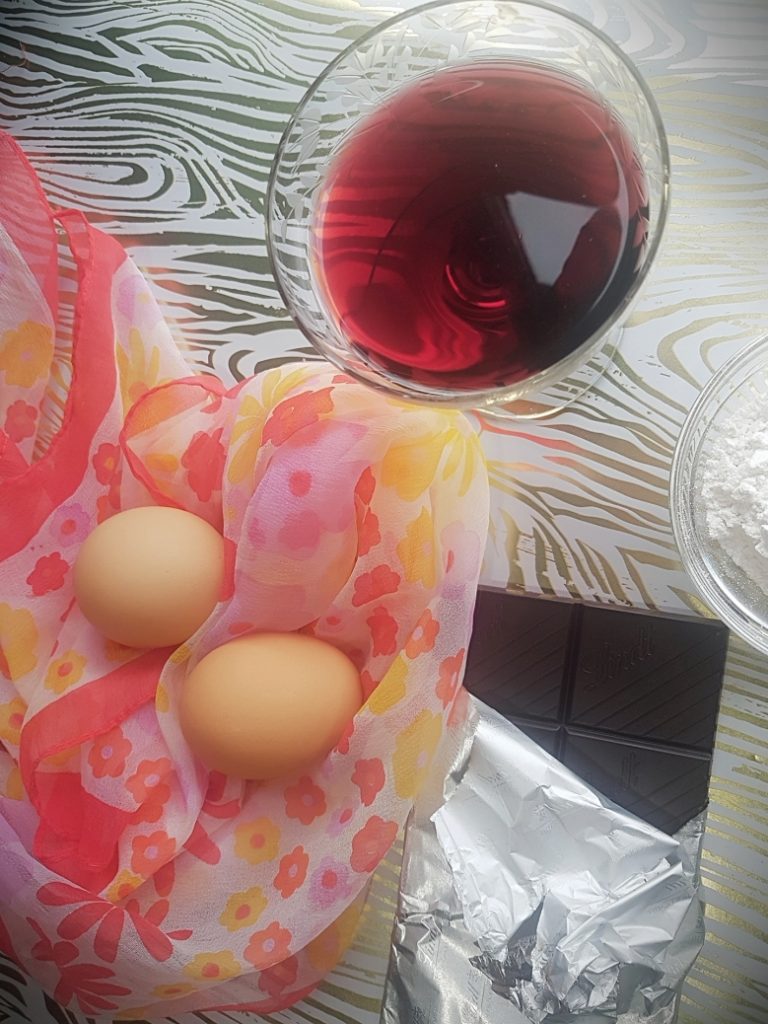 You might could say that I have a touch of Spring in my step, and a wondering nostalgia of maternity –this picture, this arrangement–a nylon vintage scarf that was worn and tied nicely around locks of hair belonging to my great-grandmother, Mary Perle– just that when I gave birth to my daughter, this scarf was given to me by my beautiful mother.
Those were magical days.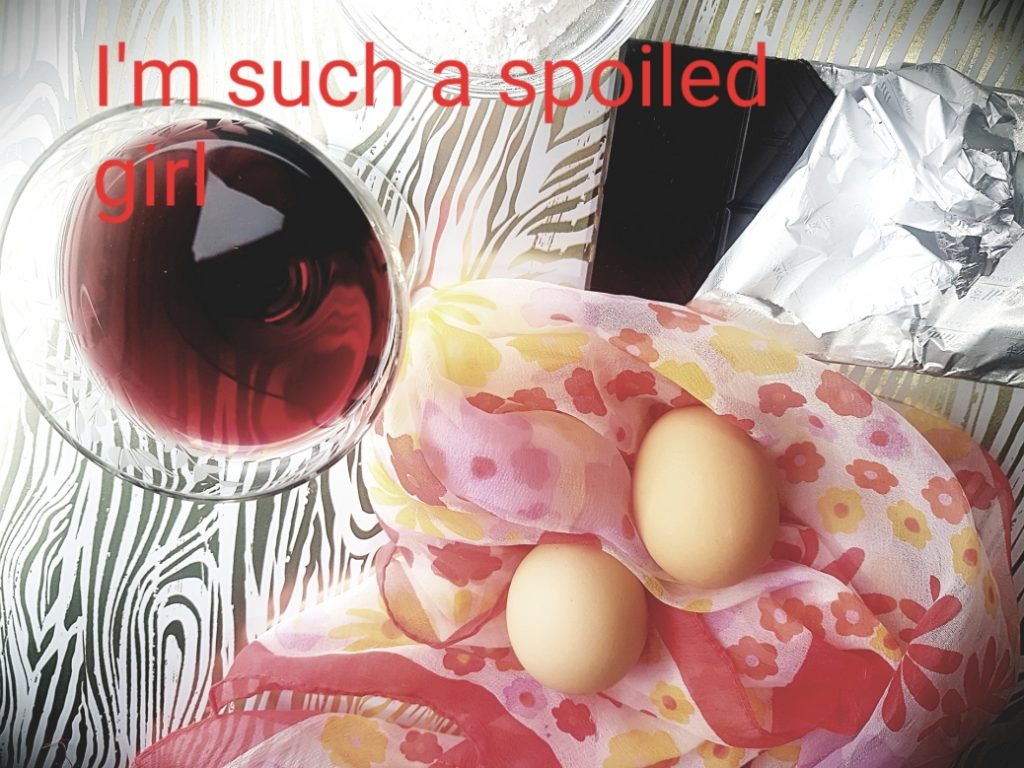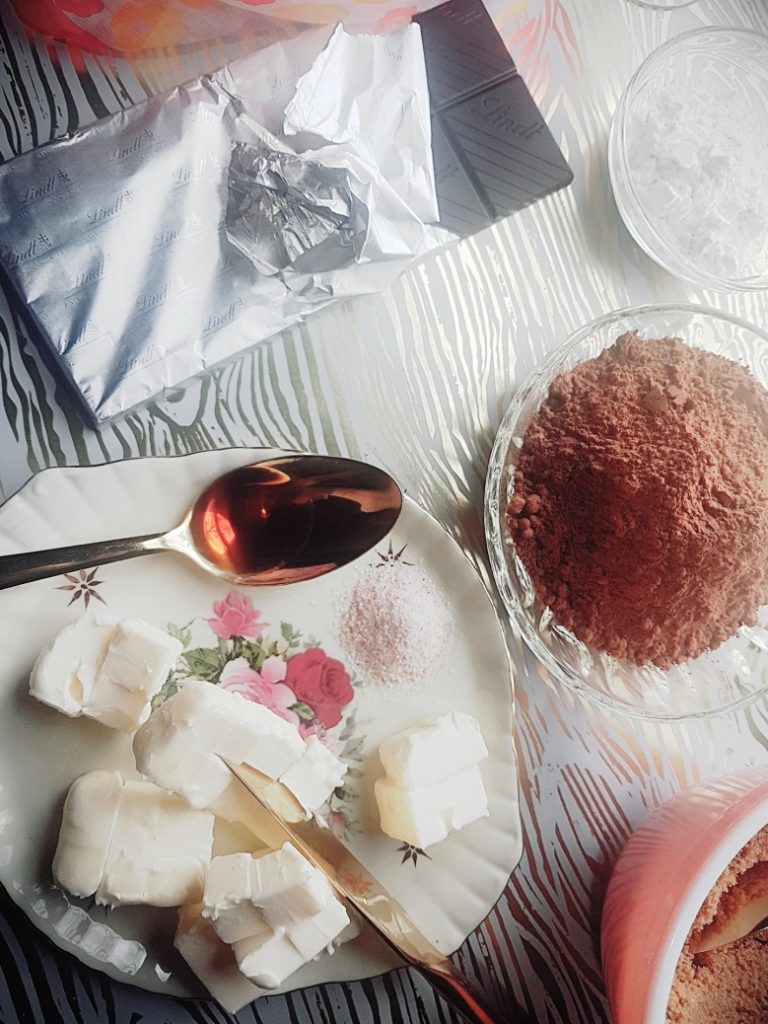 My love and adoration for vintage beauty is because of them–all of them–my grandparents on both sides, my aunts, and my beloved mom and dad.
Besides that, don't you think this kind of beauty is long-lasting–always like stepping into a French or English garden in your mind–picking a fragrantly bright, pink rose from a trellis–so much that the imagination can wander in the noggin when you look at these pieces; when you touch them and still find purpose for them.
But timeless, they are. Authentic. Constant. And always classic. It never needs to be trendy because it's of its own, this period of time that touches my core. This beauty is inward and steady.
It is them. Them!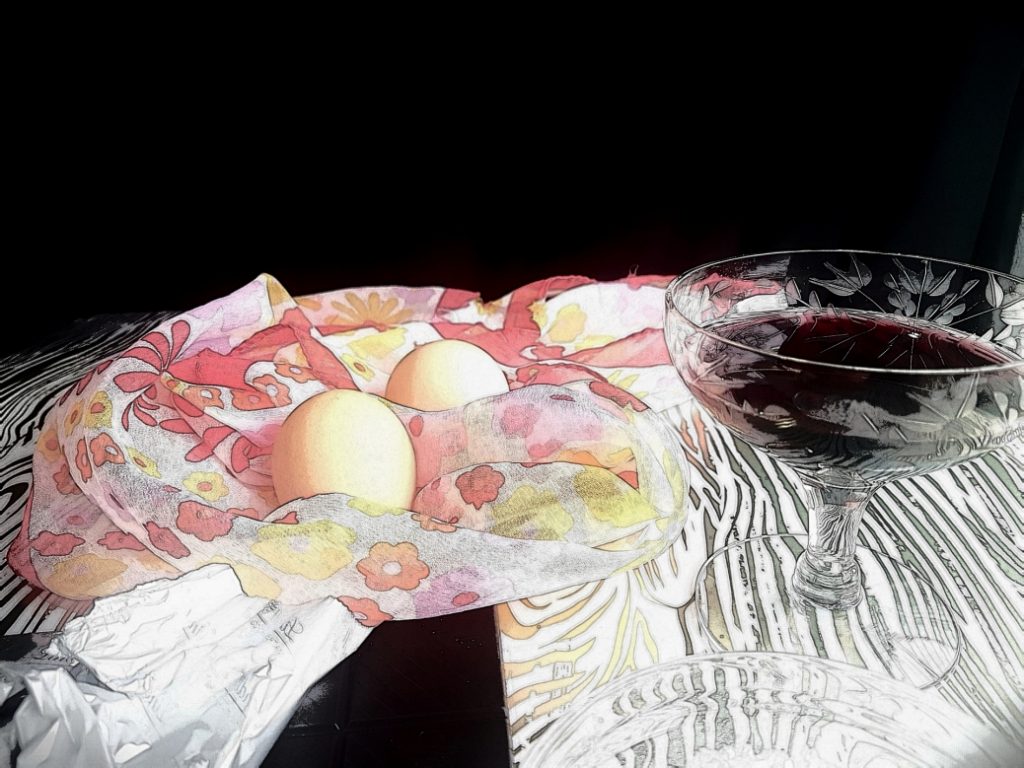 Now for the present moment, for the love of brownies, a good dark red wine for this recipe I chose: Franzia Dark Red Blend in the box. This wine beholds red cherry and ripe plum with subtle tones of vanilla and a peppery spice. It is to be enjoyed with red meats and chocolate–so why not in brownies?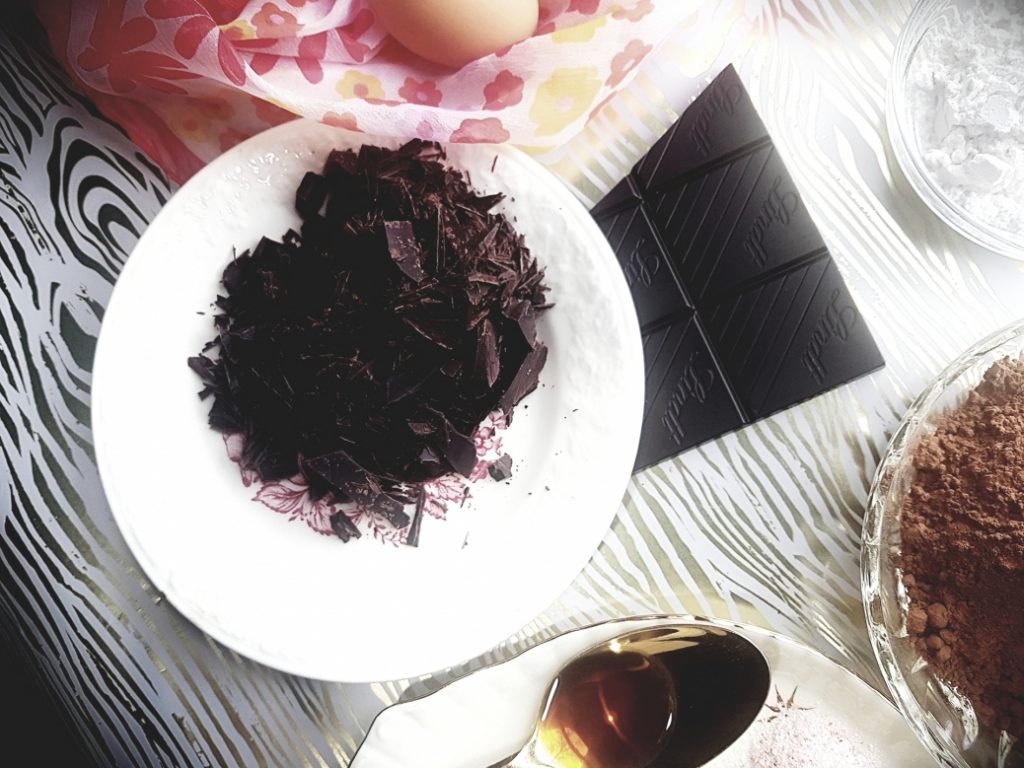 Shave or chop 3.5 oz [90% cocoa] dark chocolate. I always reach for the Lindt brand; excellent quality. And it's got that soon-to-be-Easter feel.
Melt on low heat 1/2 cup unsalted real butter in a saucepan. When melted, add the chocolate bits; stir smooth andsilky.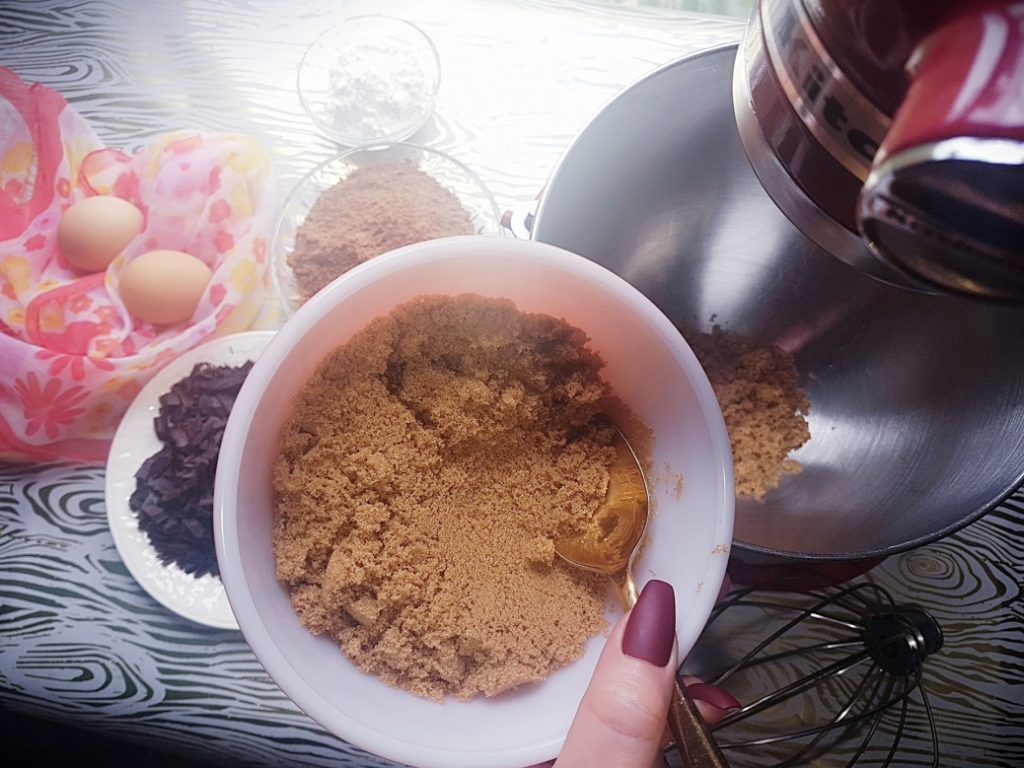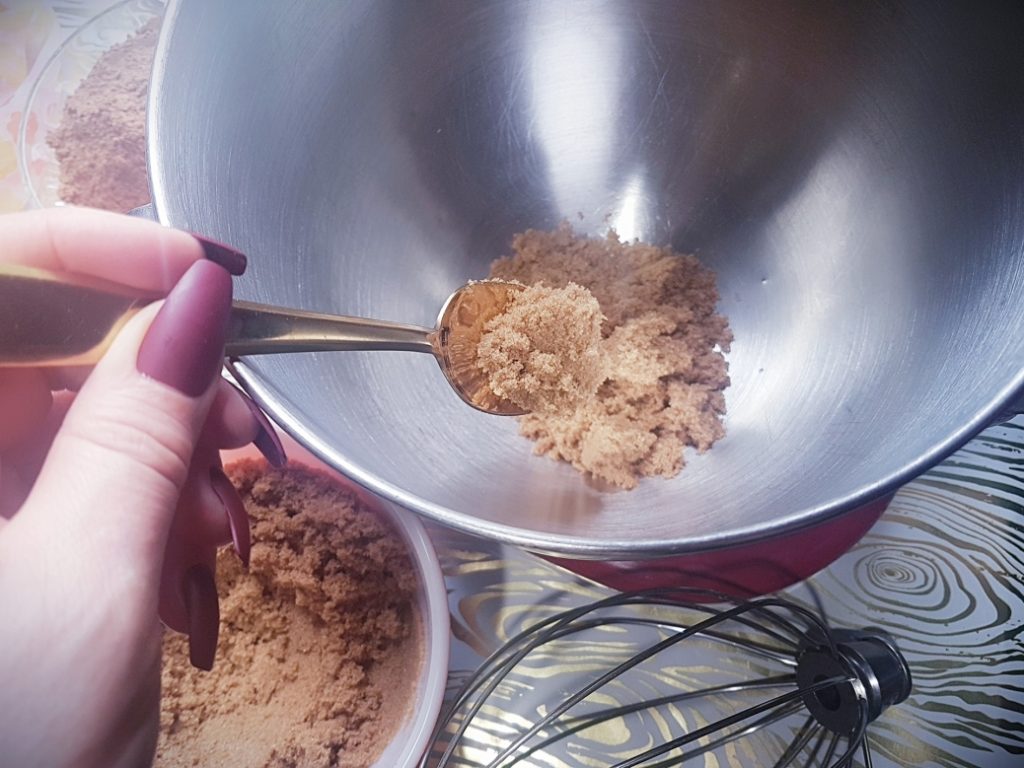 In 1 1/2 cups dark, firmly packed, brown sugar, drizzle the butter-chocolate from the stove.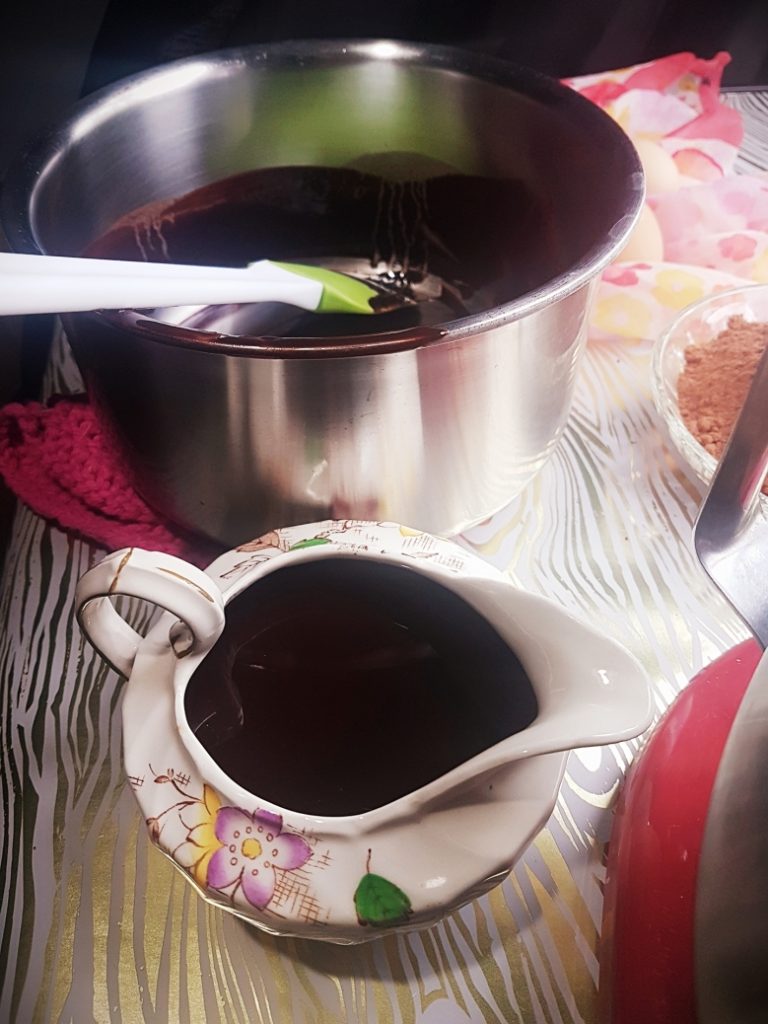 I find it easier to pour into a small pitcher to drizzle finely into the mixing bowl.
Go slowly on the drizzle; mixer kept on medium speed.
The chocolate smells so good!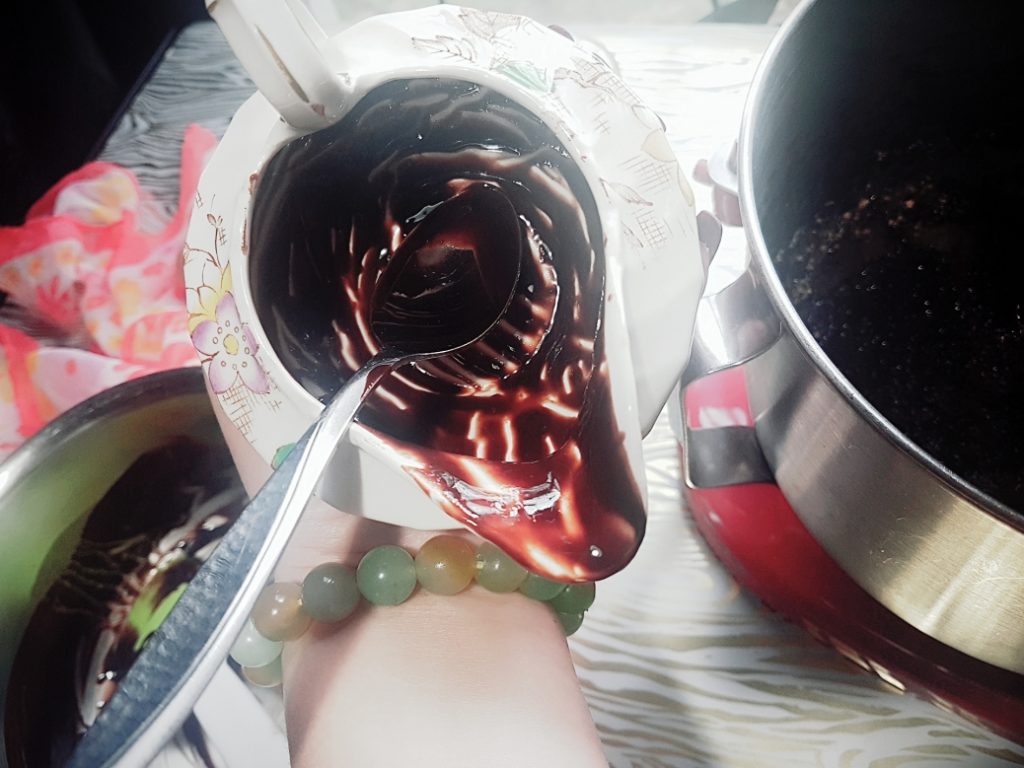 Please, do a better job than this. "Do as I say, not as I do"
But some of those things that I do, do them, please lol…
Mix in 2 eggs, one at a time to incorporate thoroughly. Let there be room to breathe.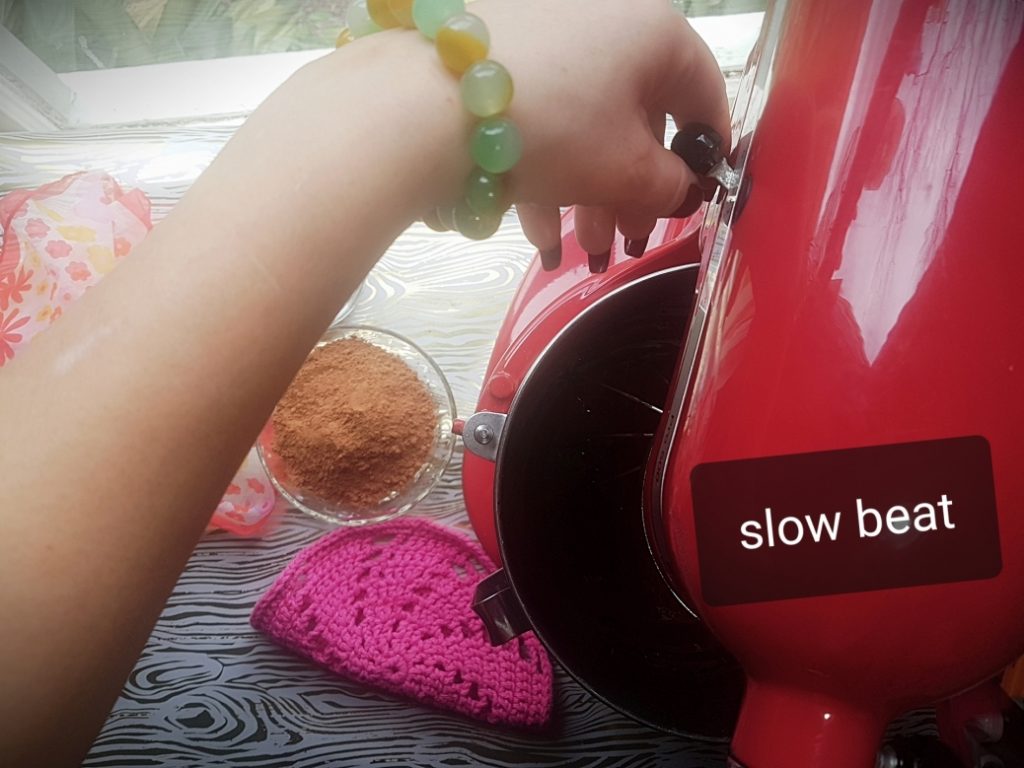 Turn the mixer down on the lowest setting so brown powder doesn't get "sifted" all over the walls and ceiling when this project is over lol
…because it's time, folks, to add dry ingredients of 1 cup cocoa powder [Yasss!], 1/2 tsp salt, and 1/4 cup CAKE FLOUR. "What did she say–cake flour, not regular ALL-PURPOSE flour??"…
Yes.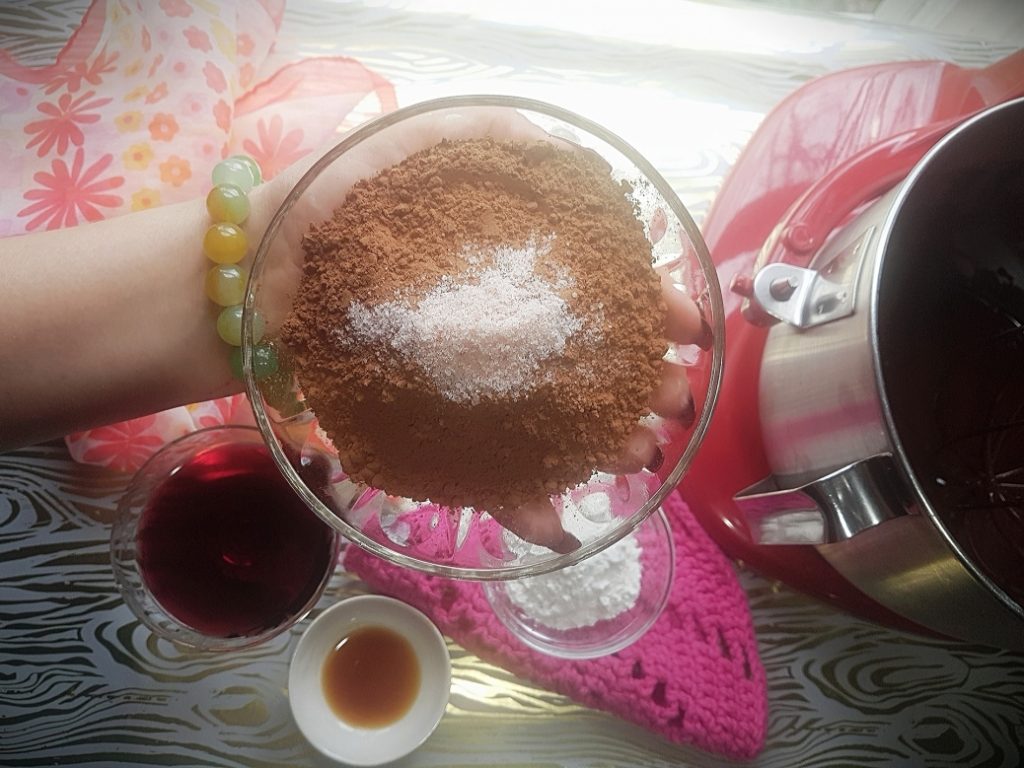 And this is why– I'm "psycho" (haha)
This salt is PINK for MARY KAY!
Pink for little piggy nostrils. Pink for French poodles with hair dyed PINK!…
"Oh, stop!"
Alright, you had me at "P"– for pretty– It's my favorite salt, pink Himalayan because I'm sort of bratty. Everything in my control has to be pink–um, yeah.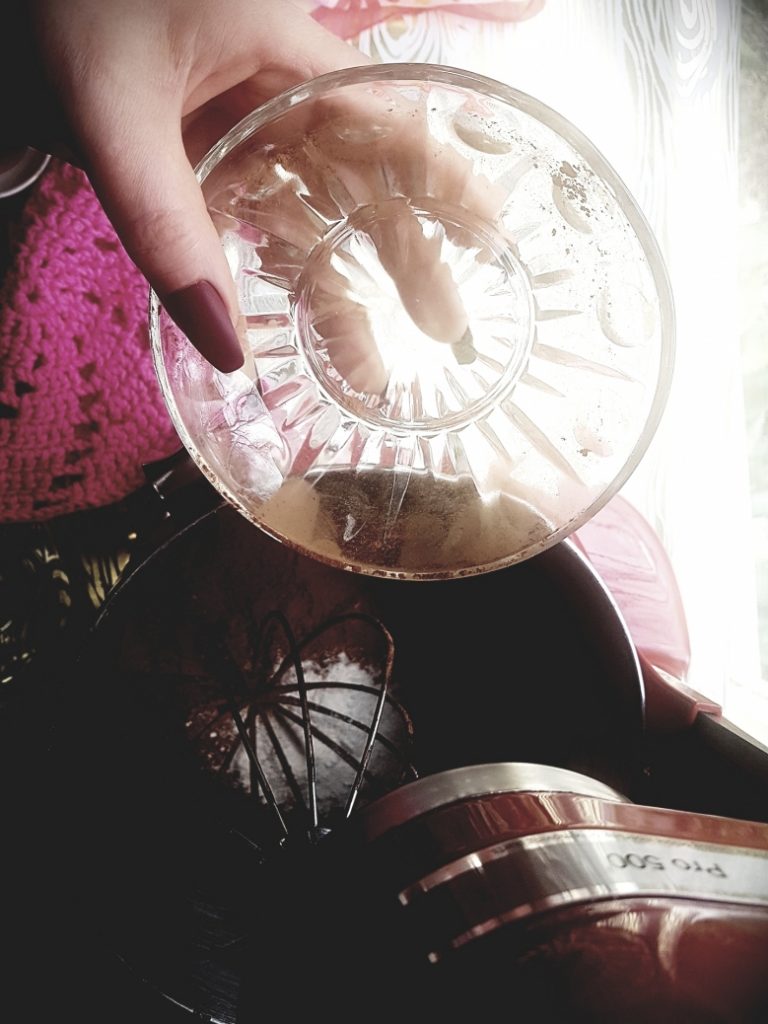 Add 1 tsp vanilla extract and 1/4 cup of the wine.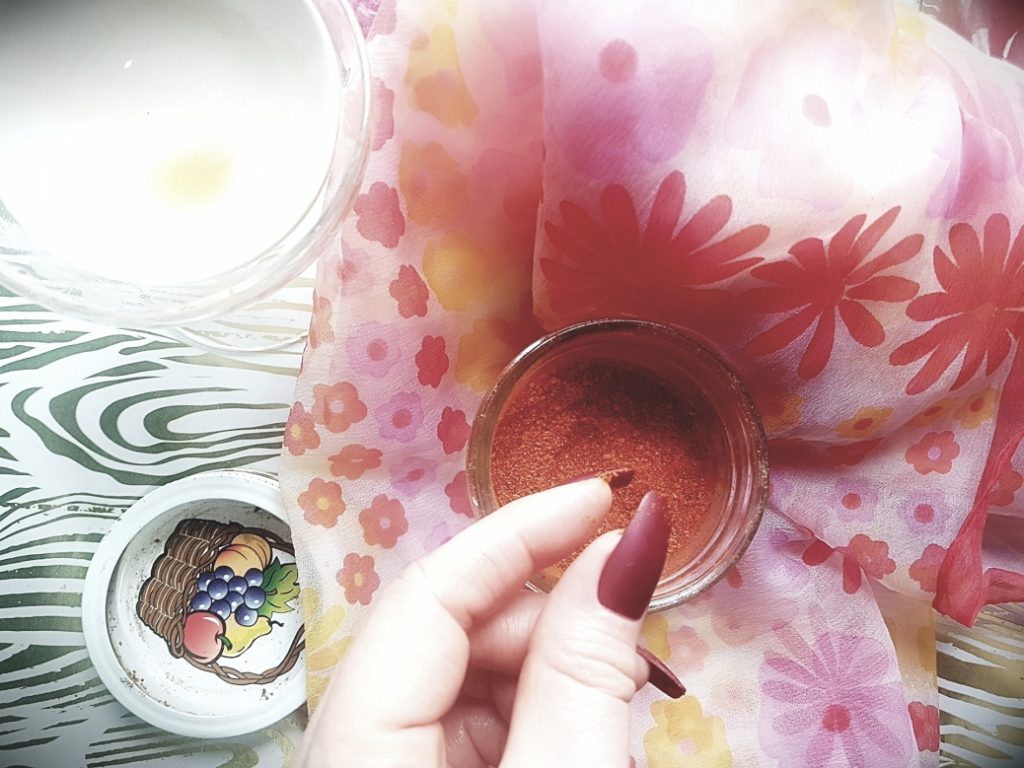 Last but not least, let's put in a good pinch of cayenne pepper, shall we?! Of course. This is where the heat is.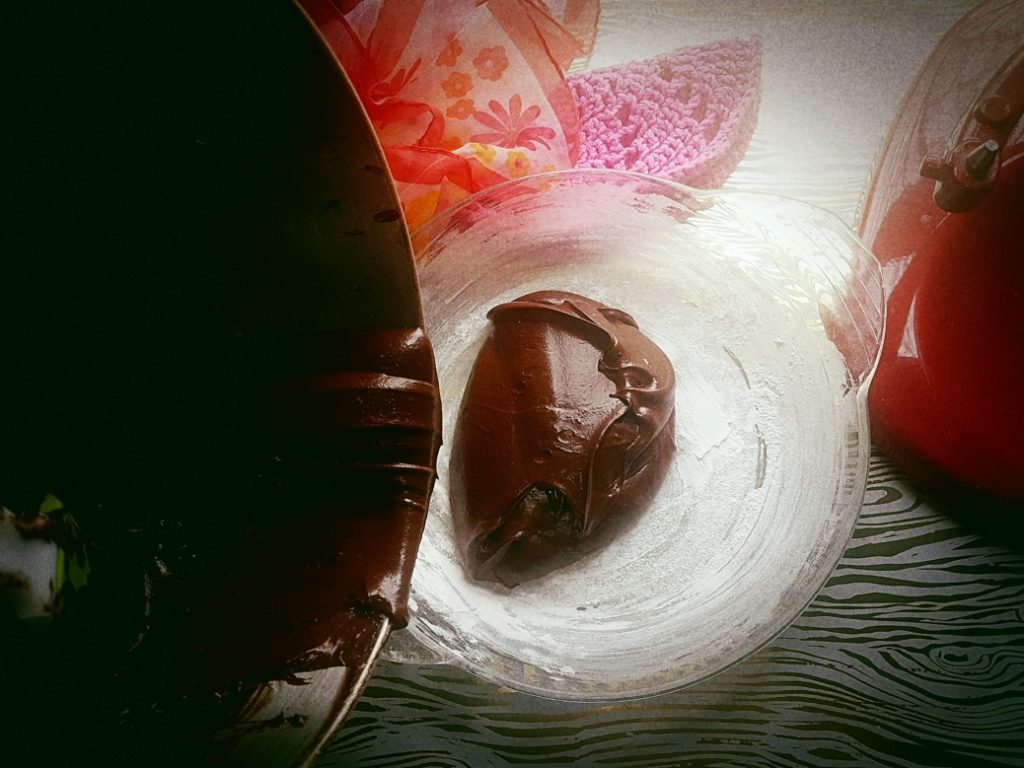 Yes, I'm such a girl.
Butter and flour the dish, throw in the oven after smoothing brownie batter in a small cake pan or pie plate because we're obsessive about it, just slightly; bake at 350–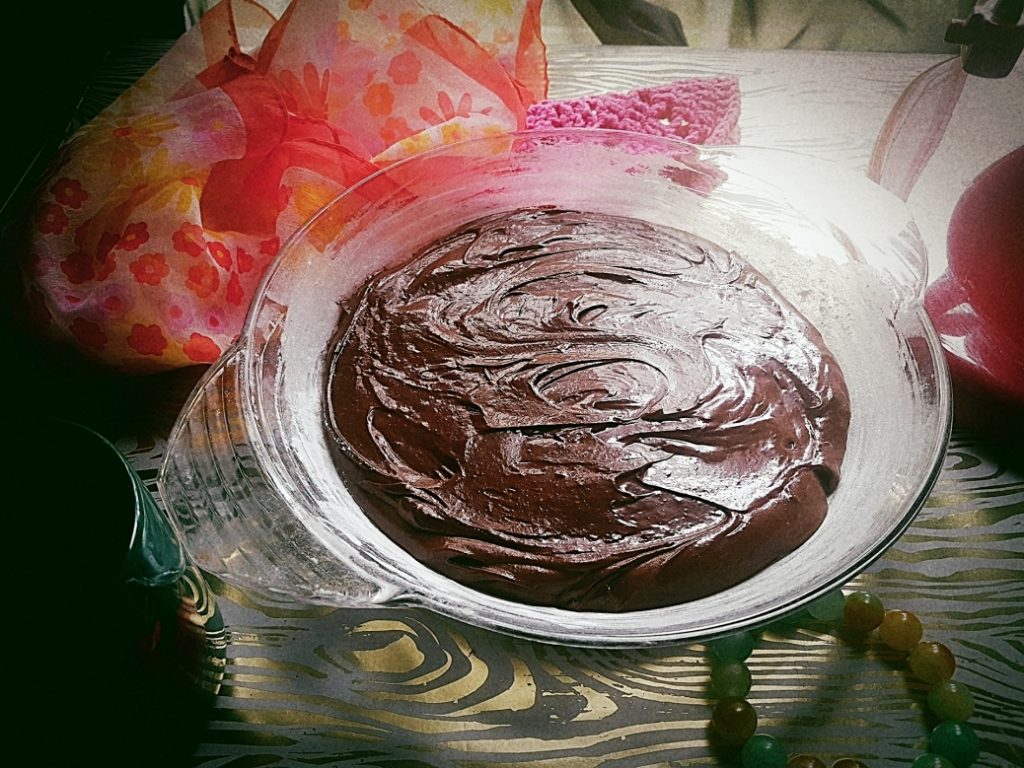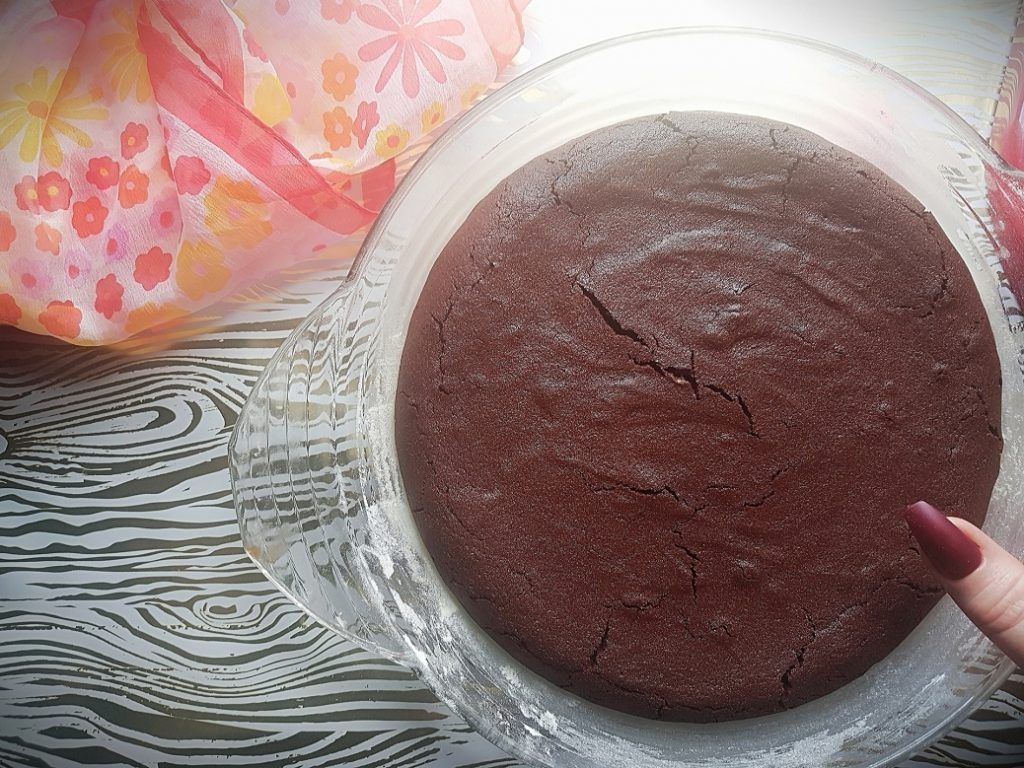 Bake for approximately 30 minutes, checking it often so that it's "just set" so it does not over-bake, getting too dry.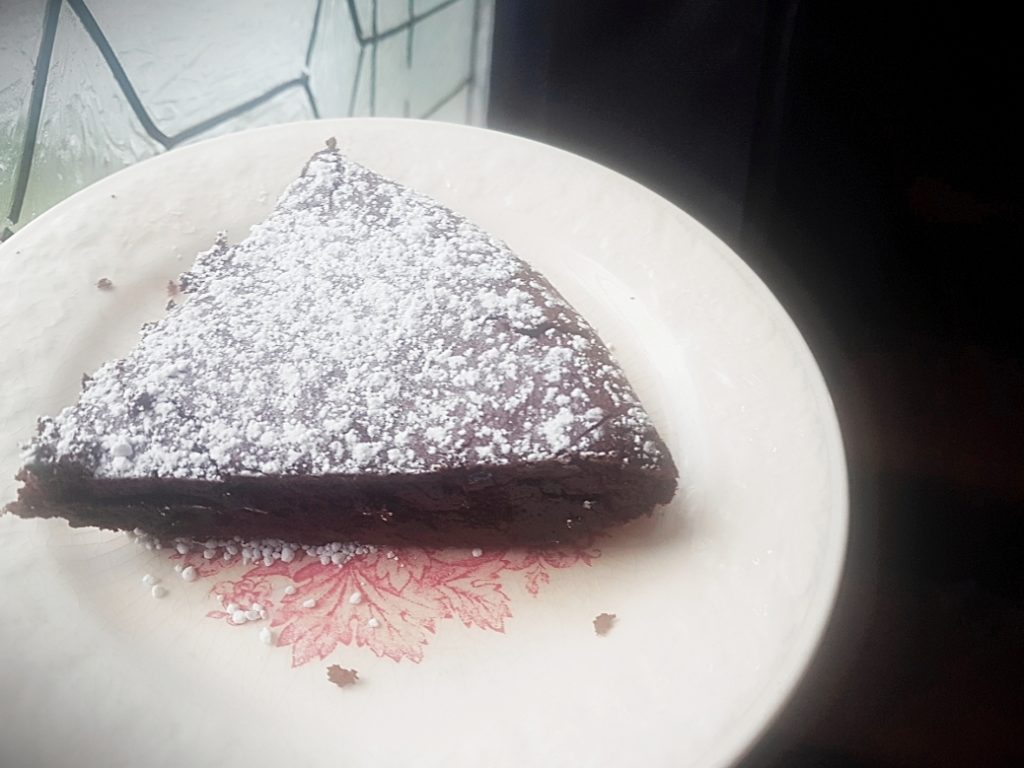 If not with your favorite frosting–chocolate or white–give it a dusting of confection.
Remember that cutting into it too soon will cause the edges to harden up...and the reason why I put cake flour in this recipe was to make it melt in your mouth so tender, heavenly good!
[Footnote: Mary Perle Winters – mother of Howard Latta Flesher, Anita Henry Flesher (Kussman-Shew), Ramona, Kenneth E. Cheney, Lucretia Cheney (Smedley)]
February 18, 1898 – August 12, 1985 "Mary perle Cheney"