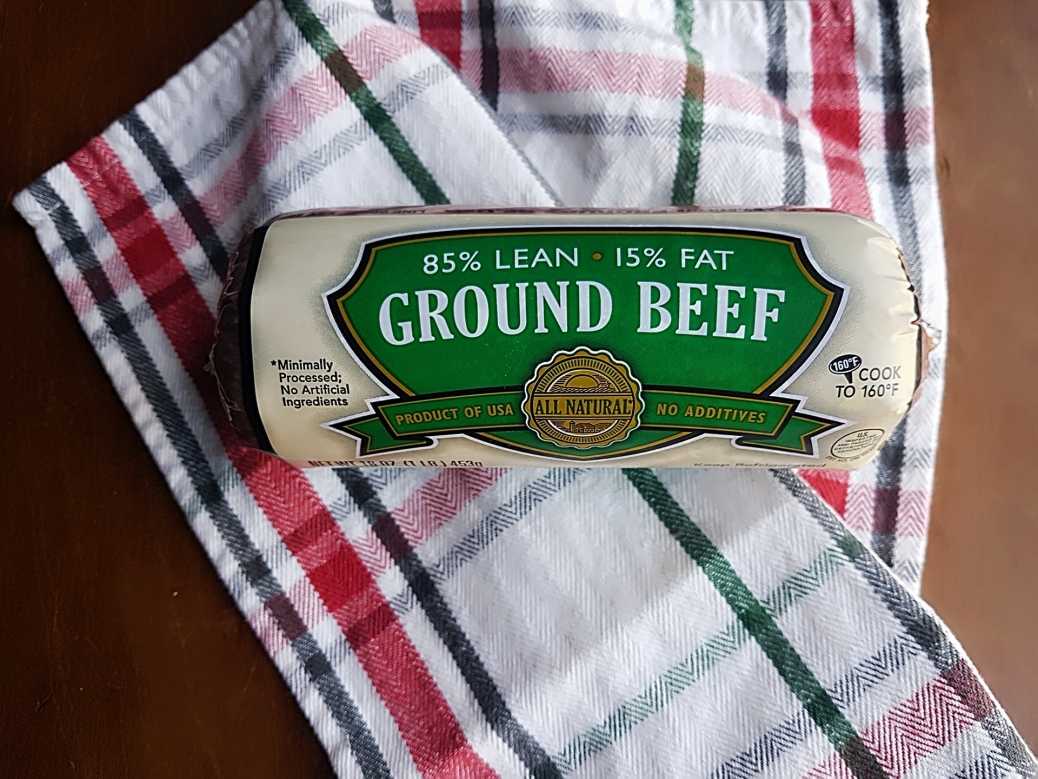 There are so many different ways to make any/everything.  Sriracha Chili Garlic Lasagna, is simply one of the different ways to have lasagna, to change it up when you want something outside the norm.  How spicy-hot you want this to be is totally up to you.
This brand of ground beef is of high-quality from the cattle ranchers in Kansas City, MO.  [Cattlemen and Visionaries: The Men Who Made the Stockyards].
I will buy this again and again.  
There are no additives, so therefore, there's no excessive liquid or grease in the skillet remaining–no need for draining anything–makes it easier in the cooking process.  Not only does it taste better, because it is better; and not only is it better for health, it saves in the cooking steps.  It's less of a hassle, not only less fat content.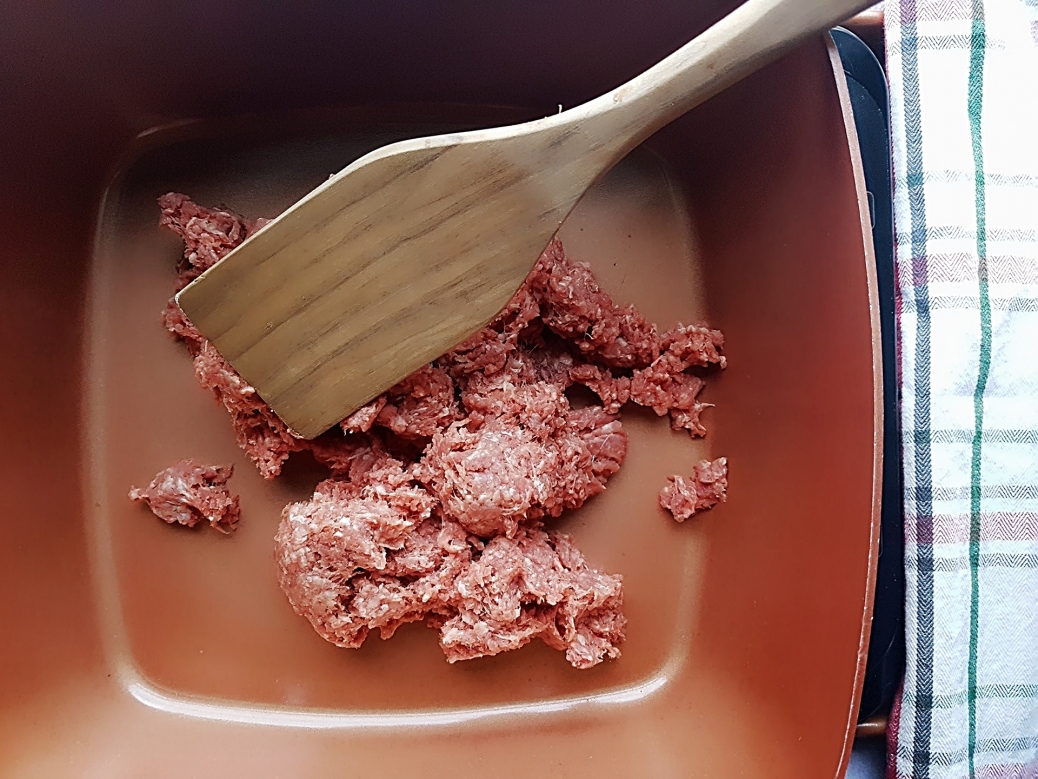 Brown 1 pound ground beef, the leaner the better.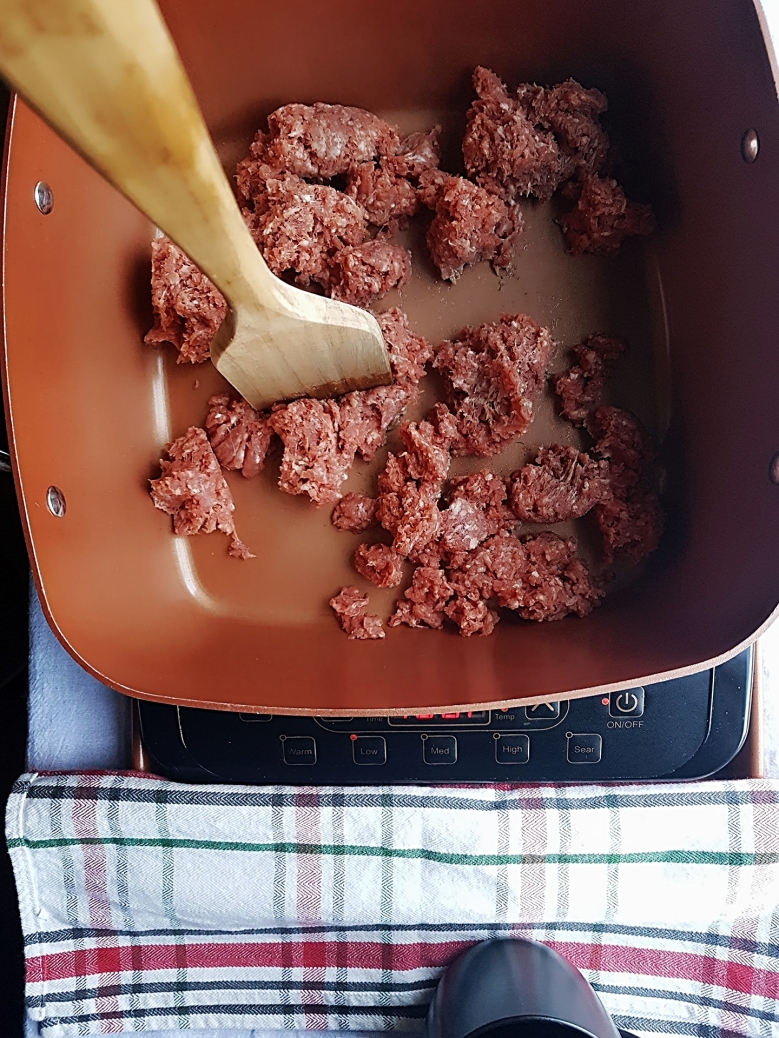 Add chopped onion because most everything cooked is better with onion!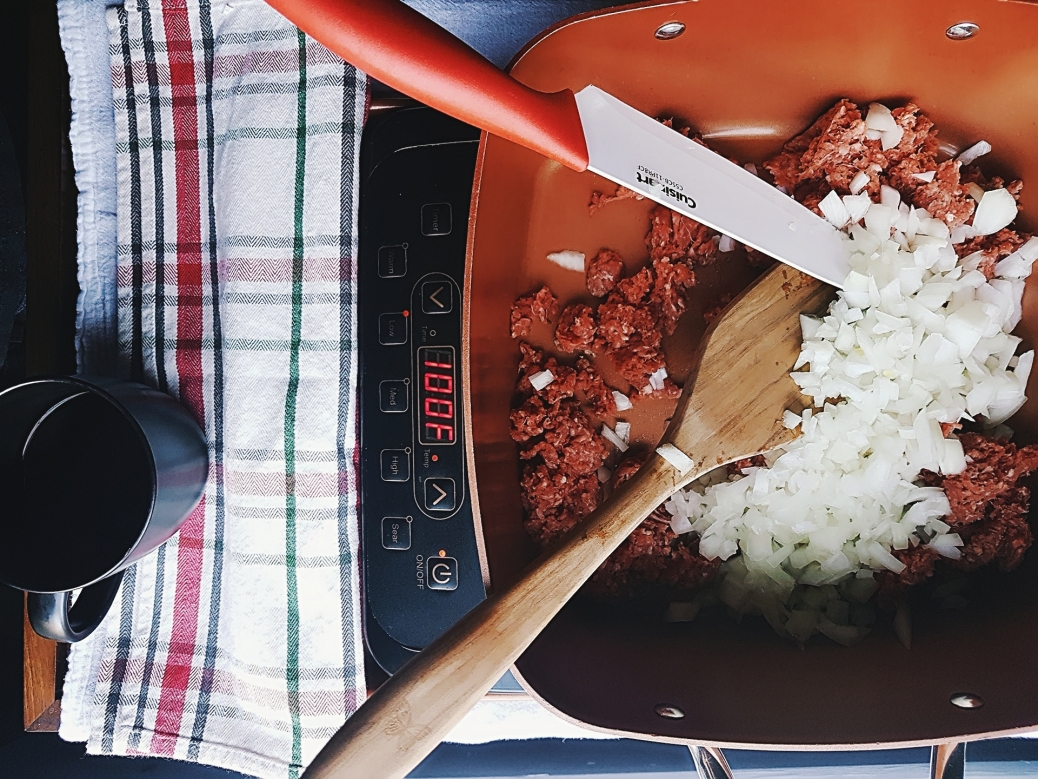 I love what cooking does to the mind and soul, just puts things into a good and better perspective.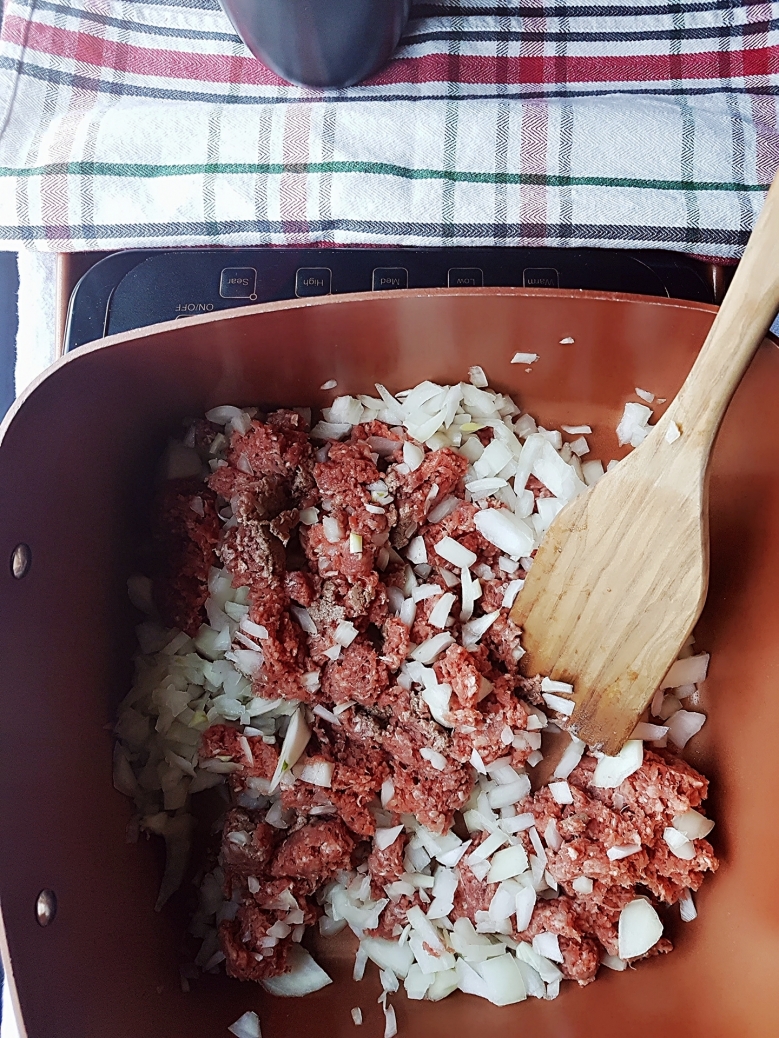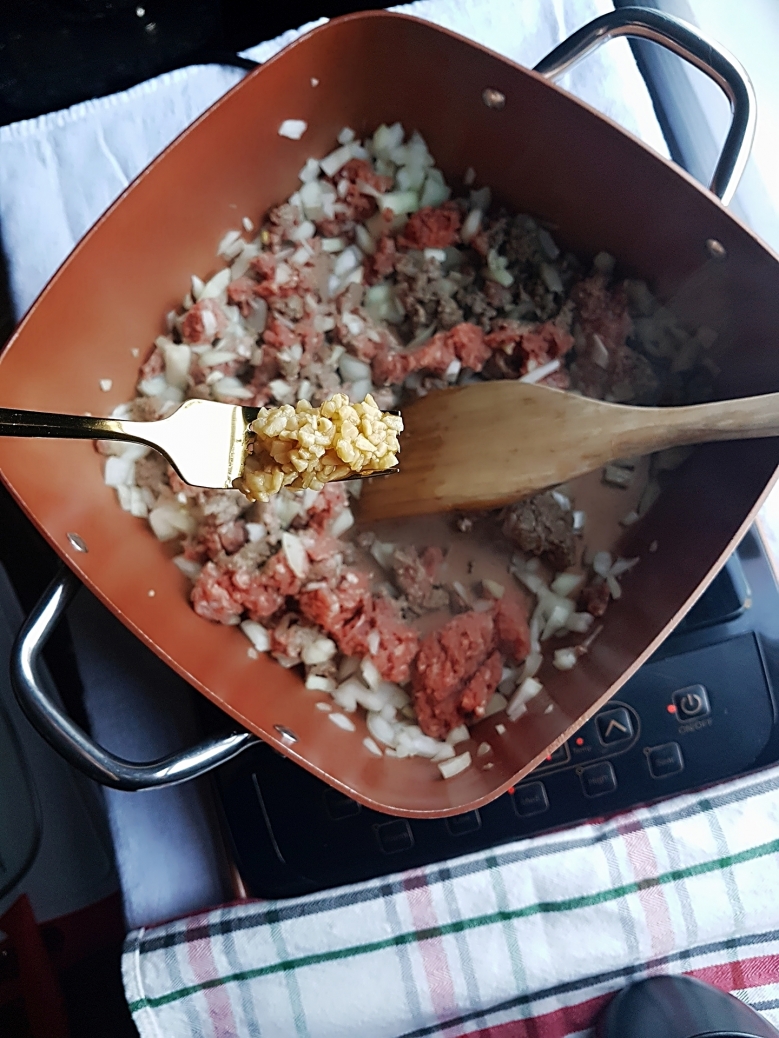 When meat is nearly browned, stir in a spoon of minced garlic.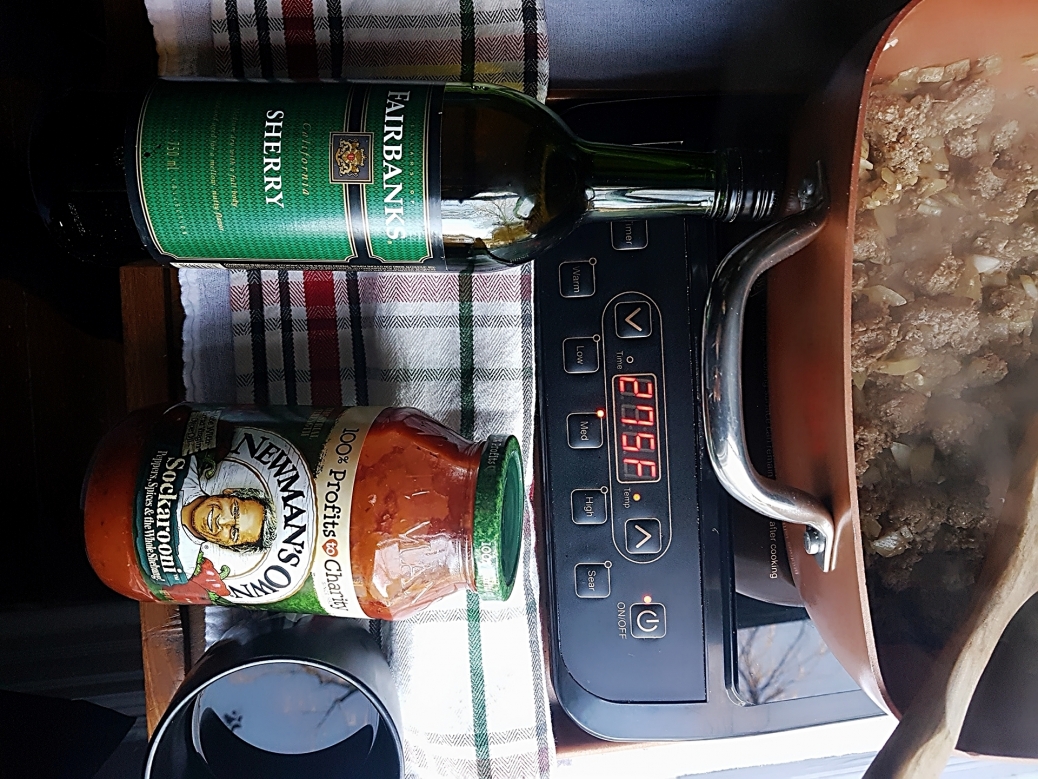 Add a splash of sherry.  I never buy cooking wine–I use the real thing in my foods.  It does make a difference.
I don't like the scent of sherry, so I never drink it–and also, I don't like how it tastes on its own.  I love how it makes meat dishes, sauces and gravies taste really good, though.
It's fortified with a neutral spirit; has a higher alcohol point, and it goes a long way–has a longer life expectancy.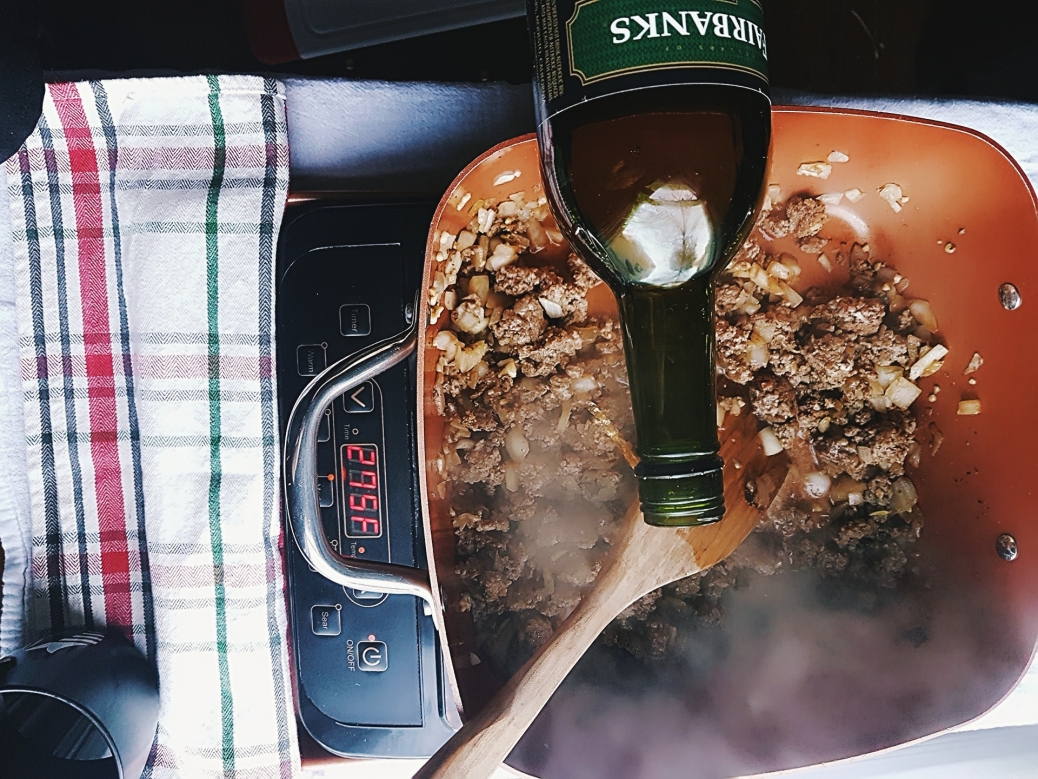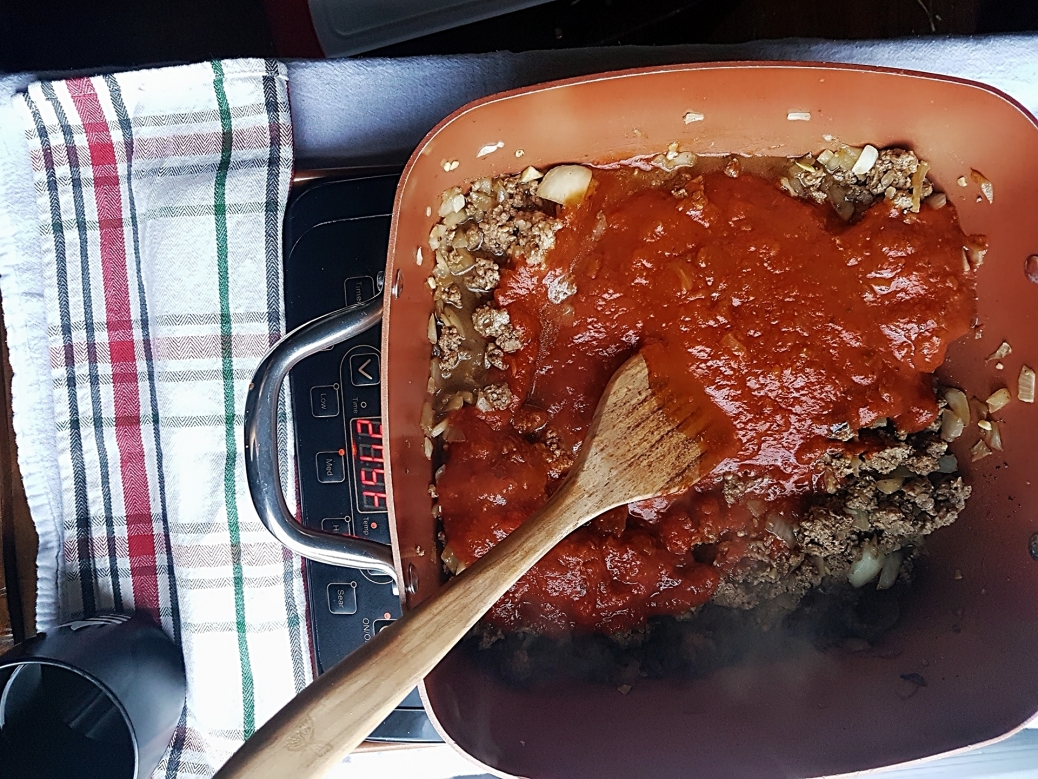 For this particular lasagna, I prefer Newman's Own, Sockarooni along with a 28-ounce can pureed tomatoes.  The two together make a great pair if you don't want straight-up marinara, and if you don't want entirely spaghetti sauce-flavor for your lasagna.  The Sockarooni has peppers and spices in its jar, "the whole shebang" —let it save you in steps there, too.  No reason to slave over it, just get it quickly cooked to throw on the table.  The sooner the better, and you'll be glad you did.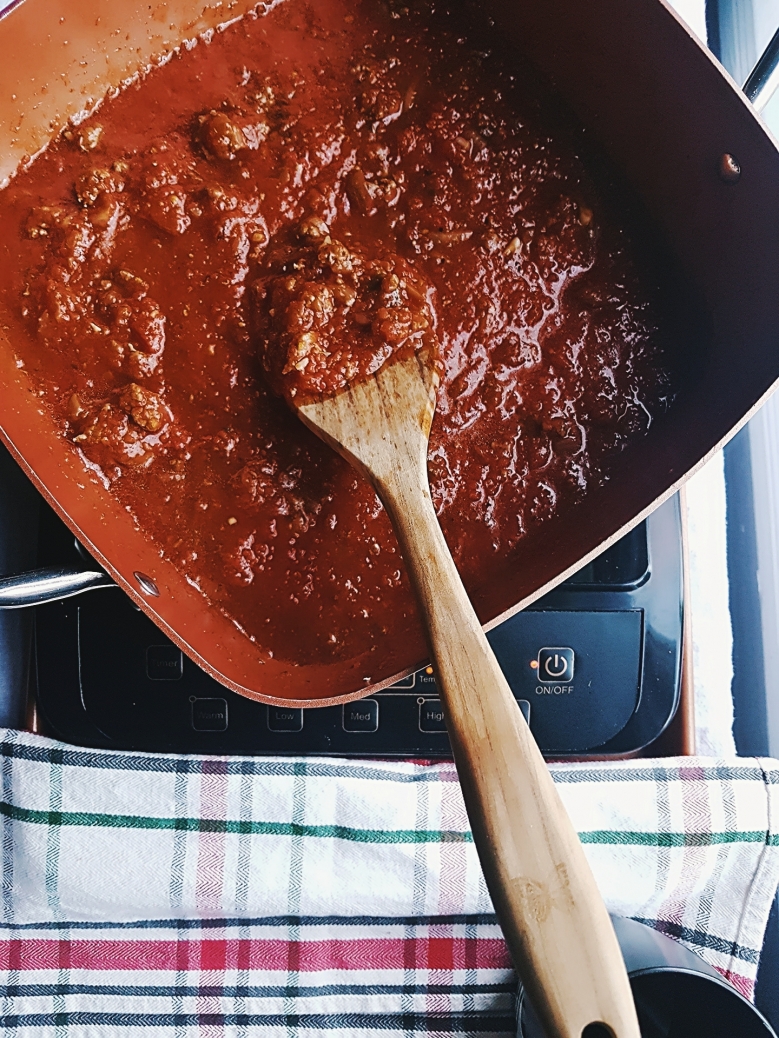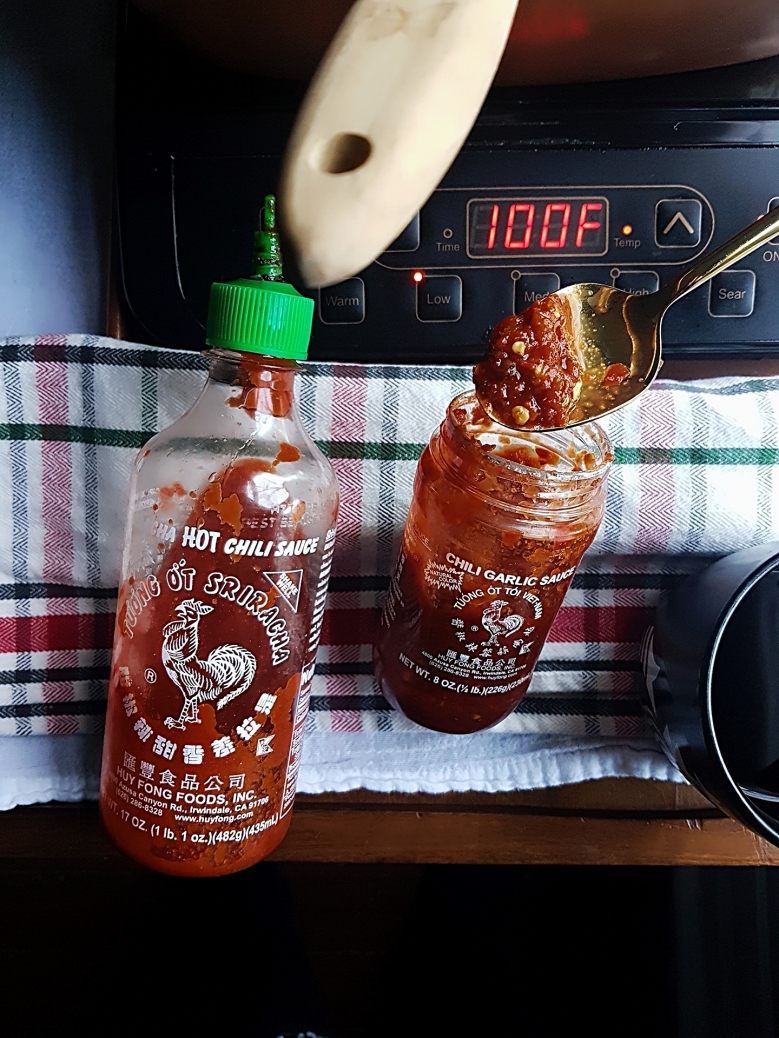 Spice it up a bit, to what degree of heat you allow it to get or want it to be.  Add as little or as much as you say–Sriracha sauce, "the red rooster", and Tuong Ot Toi Vietnam Chili Garlic Sauce is the choice.  Taste the entire sauce after cooking for a few minutes to elevate any changes.  Also check for need of salt.  I added a pinch of cayenne plus salt.  
Both kinds of minced garlic in the sauce conflict with the other, but compliment nicely as expected.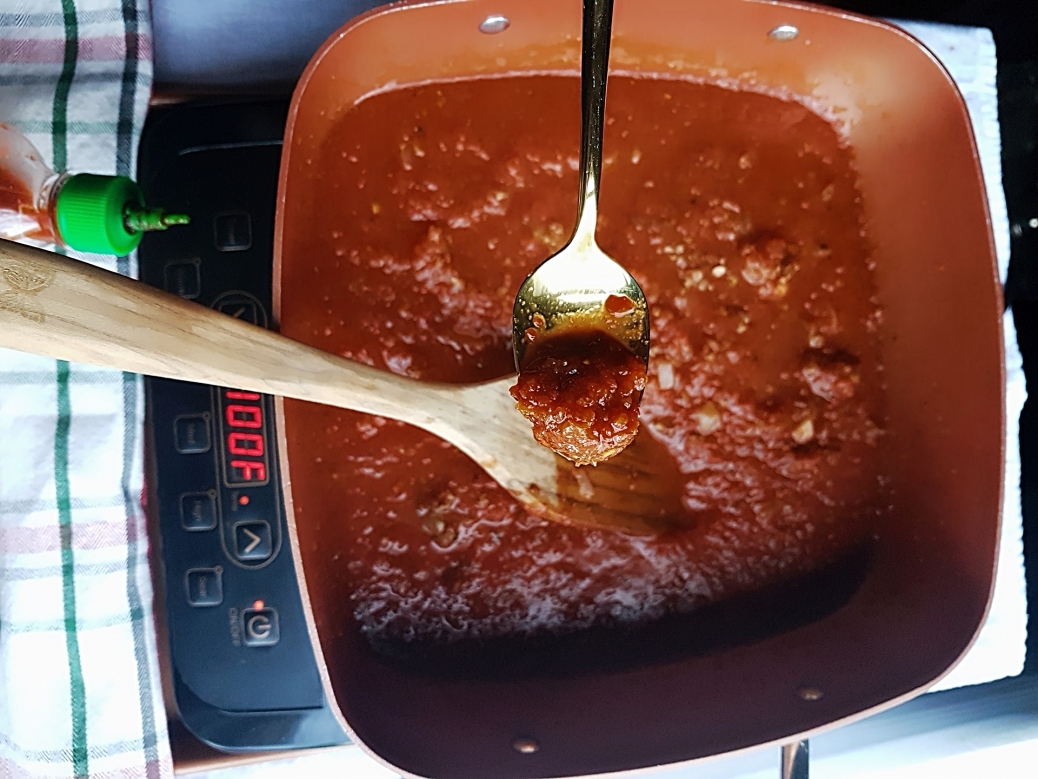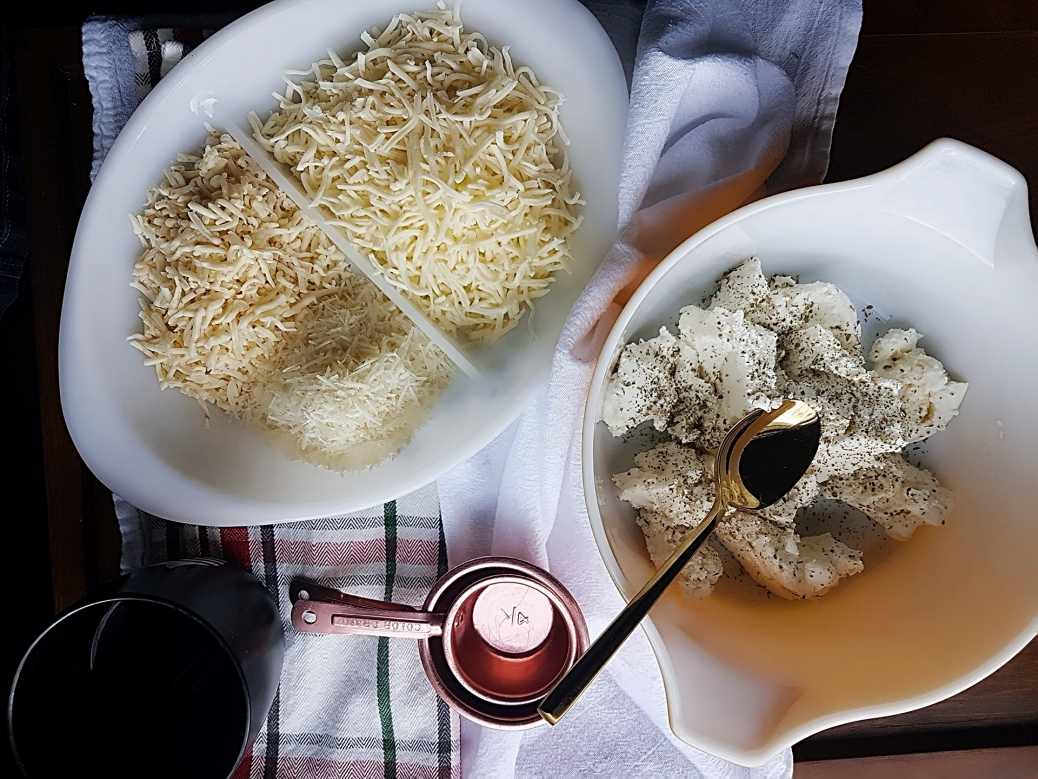 While the sauce is simmering, get the ricotta and grated cheeses together.
Mash with the back of a spoon 1 1/2 cups mozzarella and 1/2 cup Parmesan into 15 ounces ricotta cheese.  To the mixture, mash in Italian seasoning.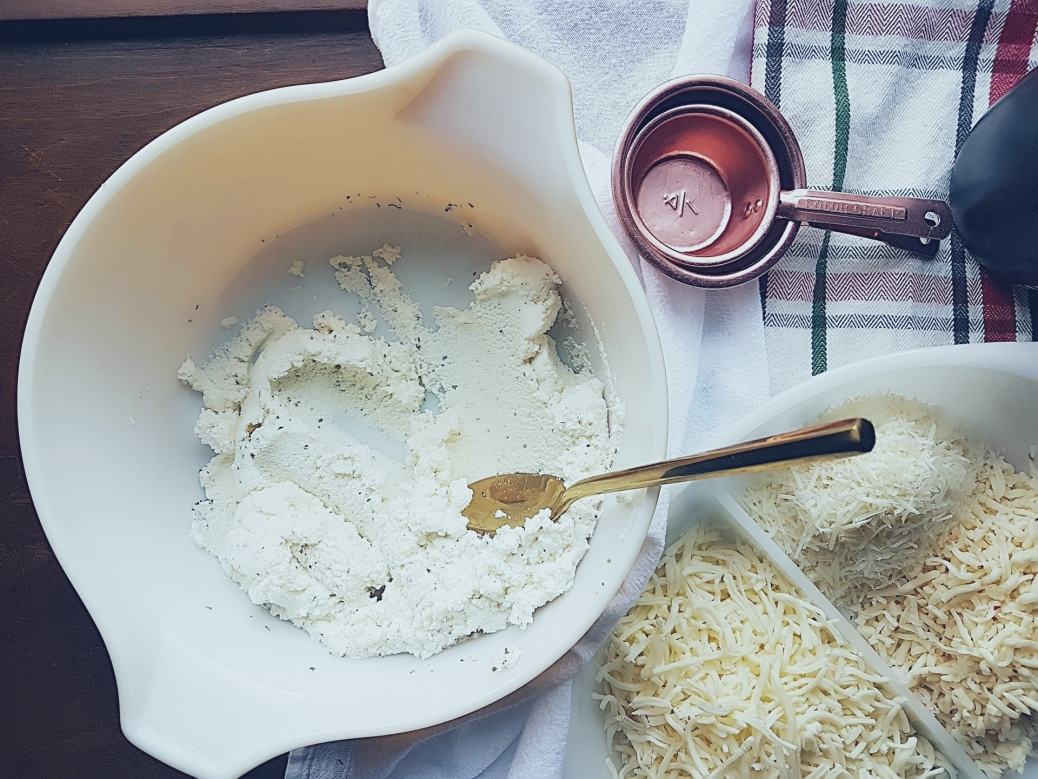 Try not to eat the cheese!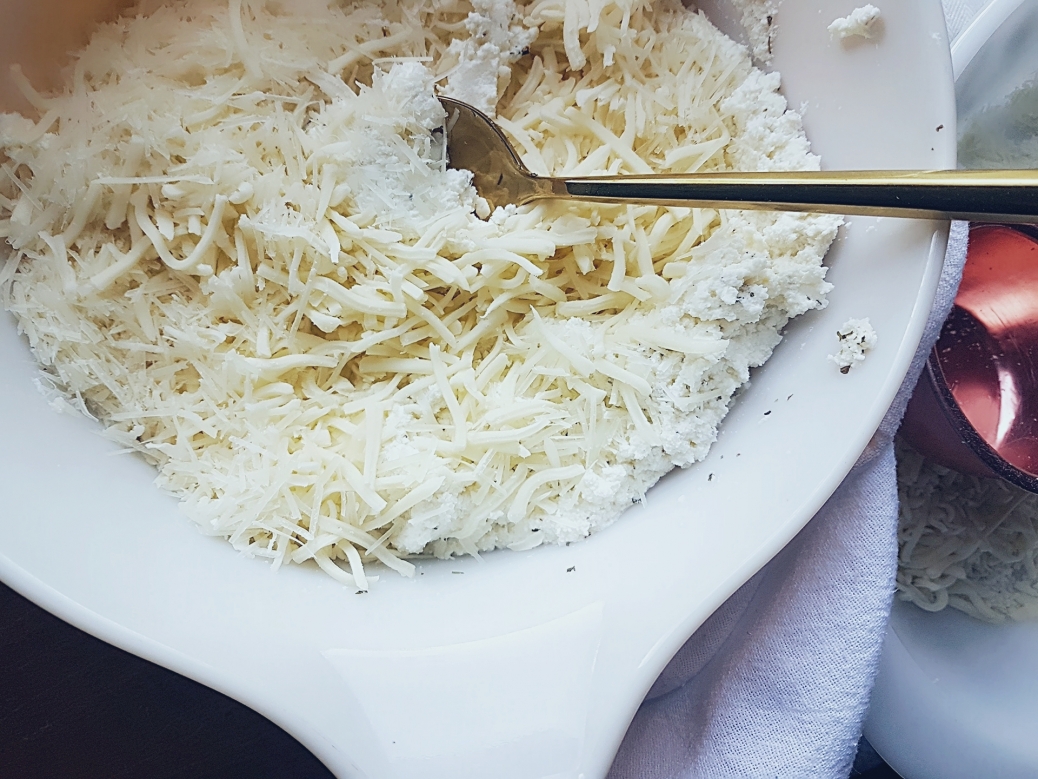 Tempting… thinking about it!
Somebody slap a hand, no-no…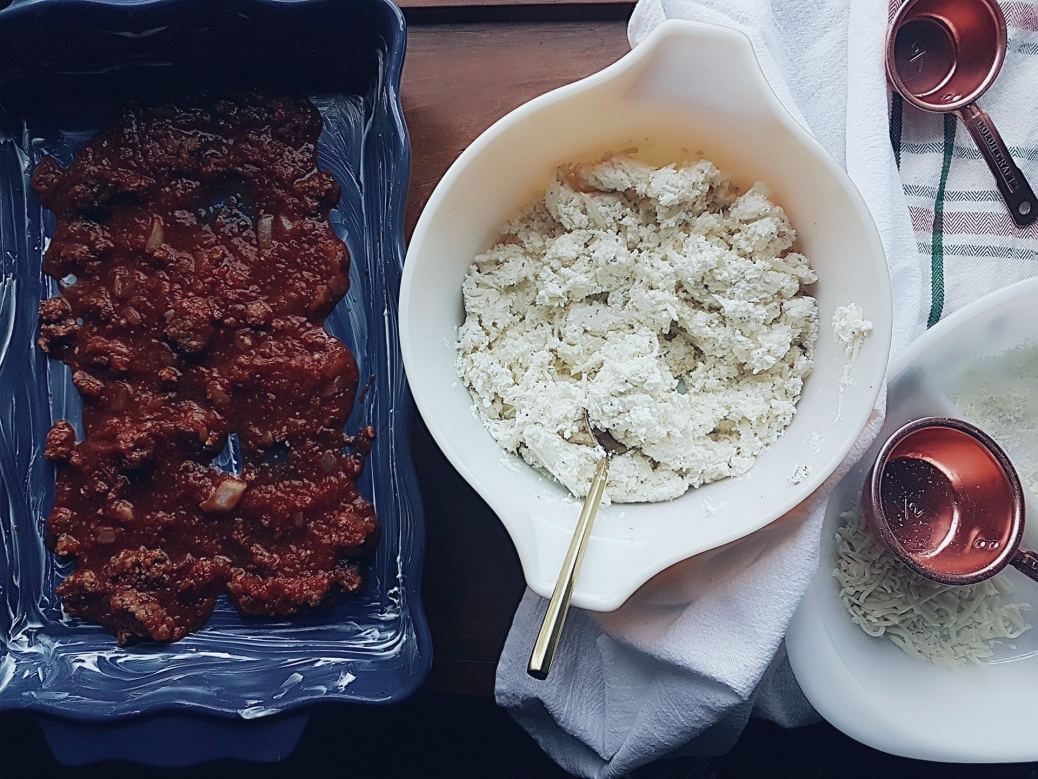 Butter a large casserole dish.  Into the dish, put in 1 cup of the sauce.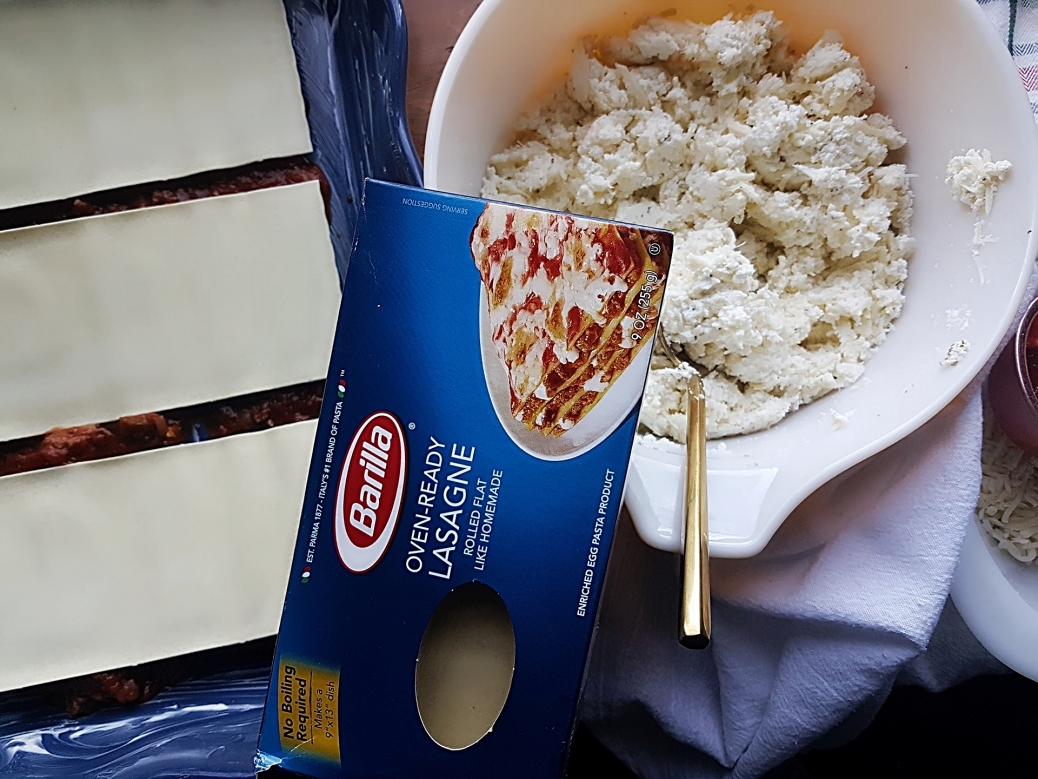 Remember, we're going for "quick" so get the oven-ready lasagna noodles from the pantry.  They will expand when cooking, so give some room between each layer.  In other words, let them breathe.  Lay 3 over the sauce.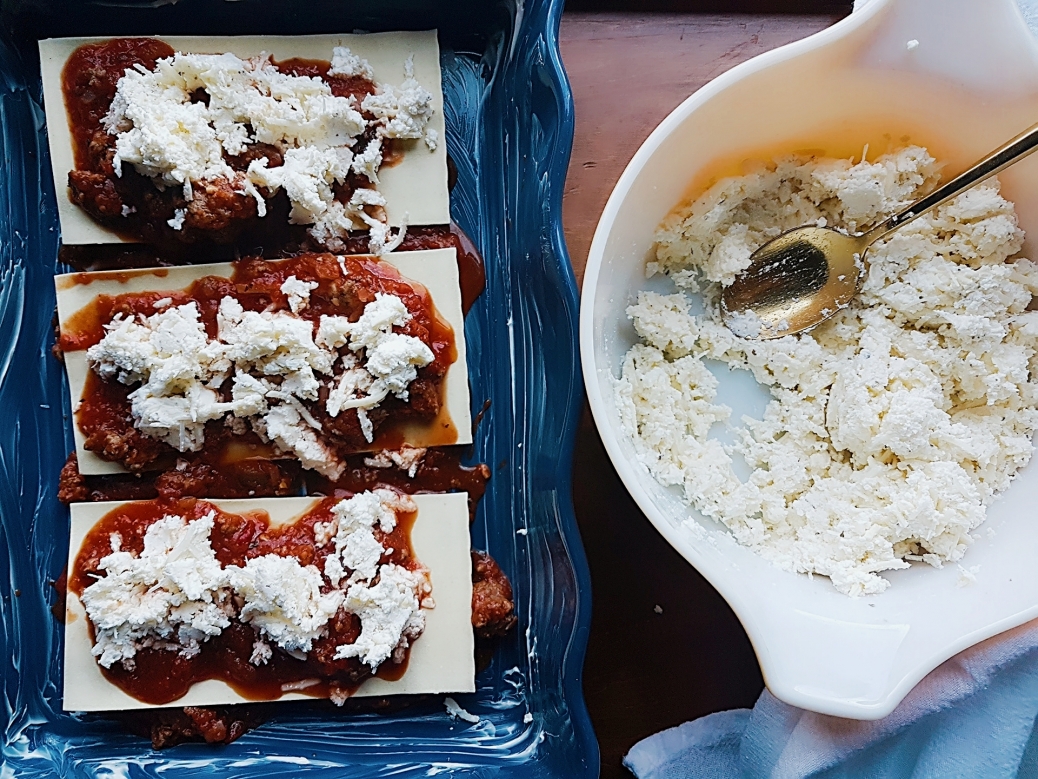 Spoon over lasagna layers with 1 cup sauce.  Over the sauced lasagna, dollop 3/4 cup cheese mixture.  Over that, sprinkle 1/4 cup mozzarella and 1/3 cup sauce.  You will have a compilation of 4 layers.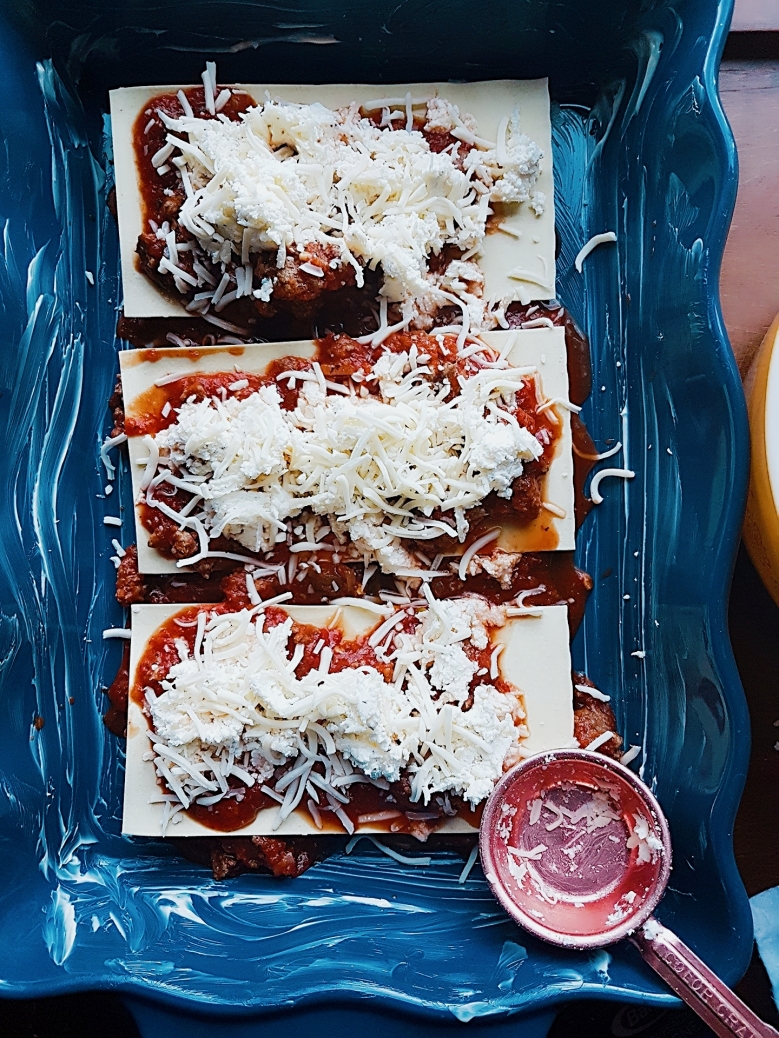 Build a second layer.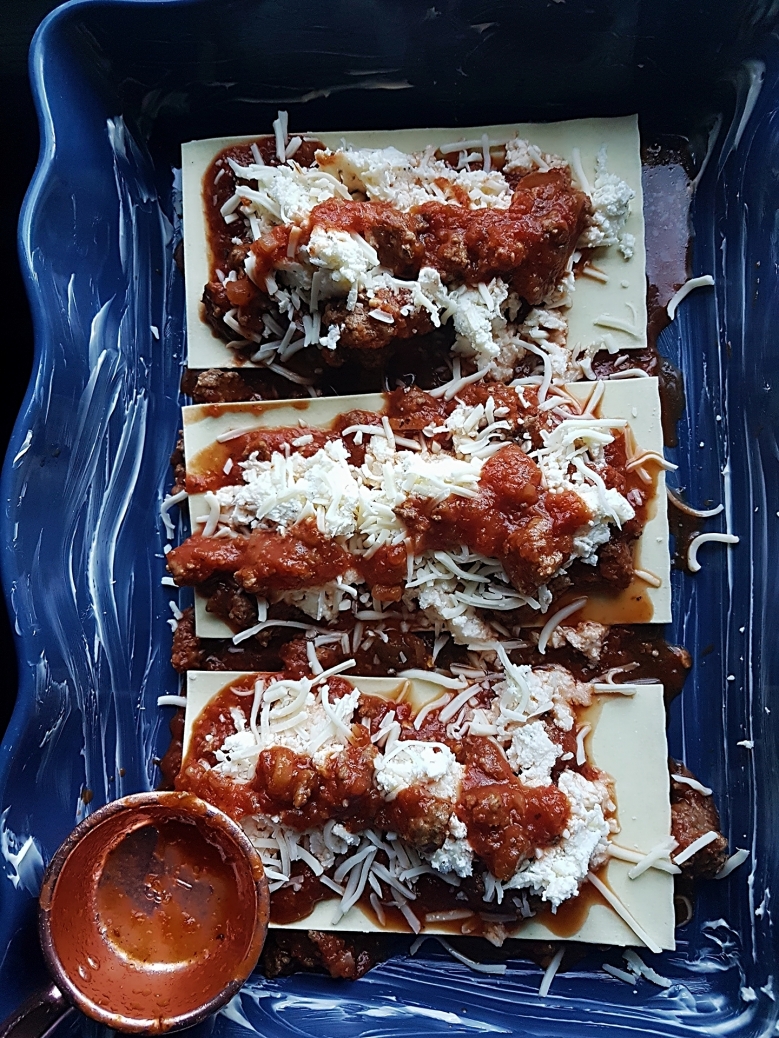 After the second layer, instead of sprinkling 1/4 cup mozzarella, put in its place spicy Gouda or a habanero jack cheese right before you add 1/3 cup of the sauce but just on this layer.  
Why do I complicate things, you ask?… because I want to be annoying… a complete aggravation in your backside.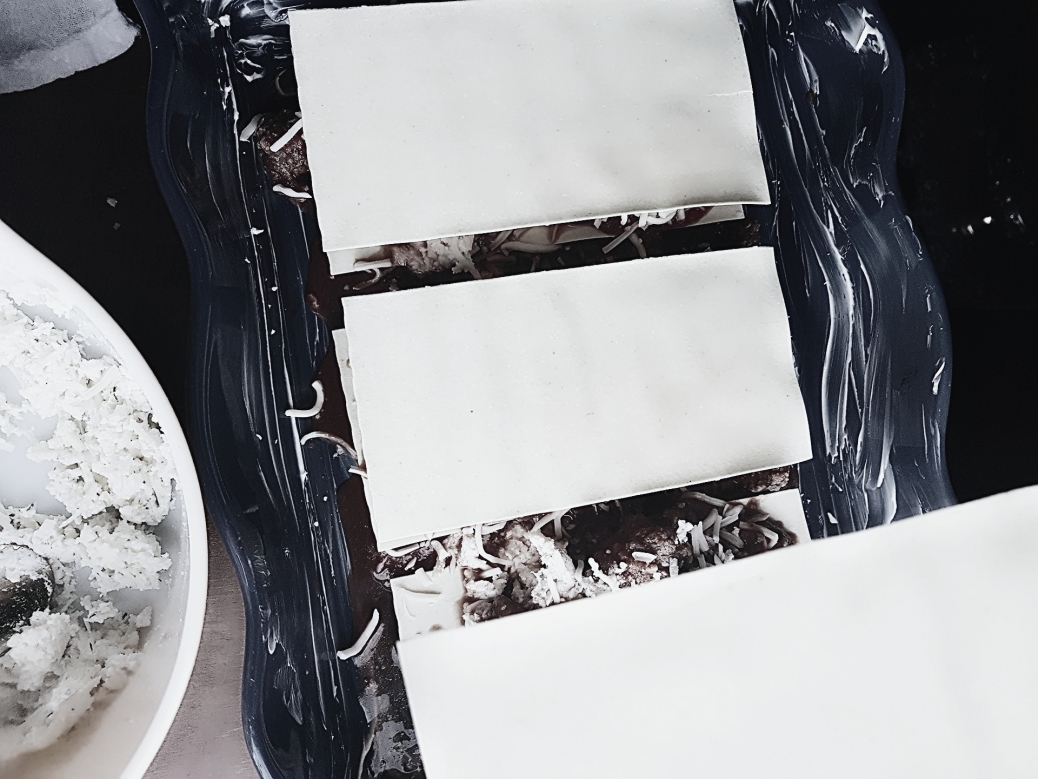 Then build the third layer, and then the final one–the fourth.  Pictures follow…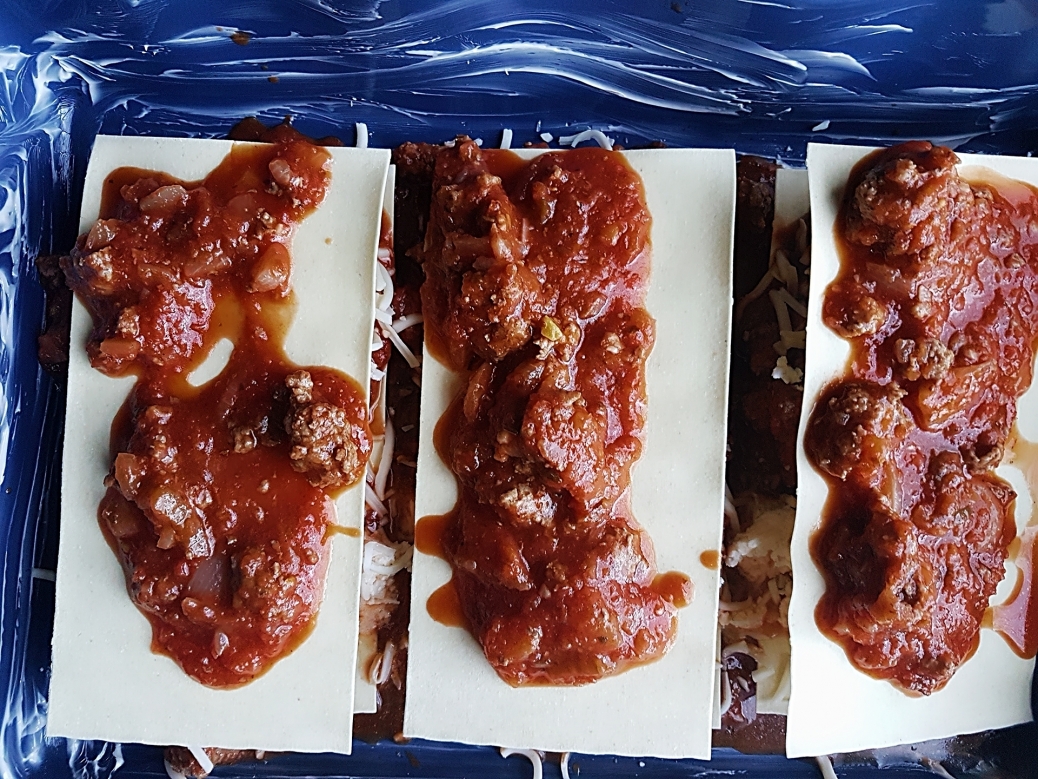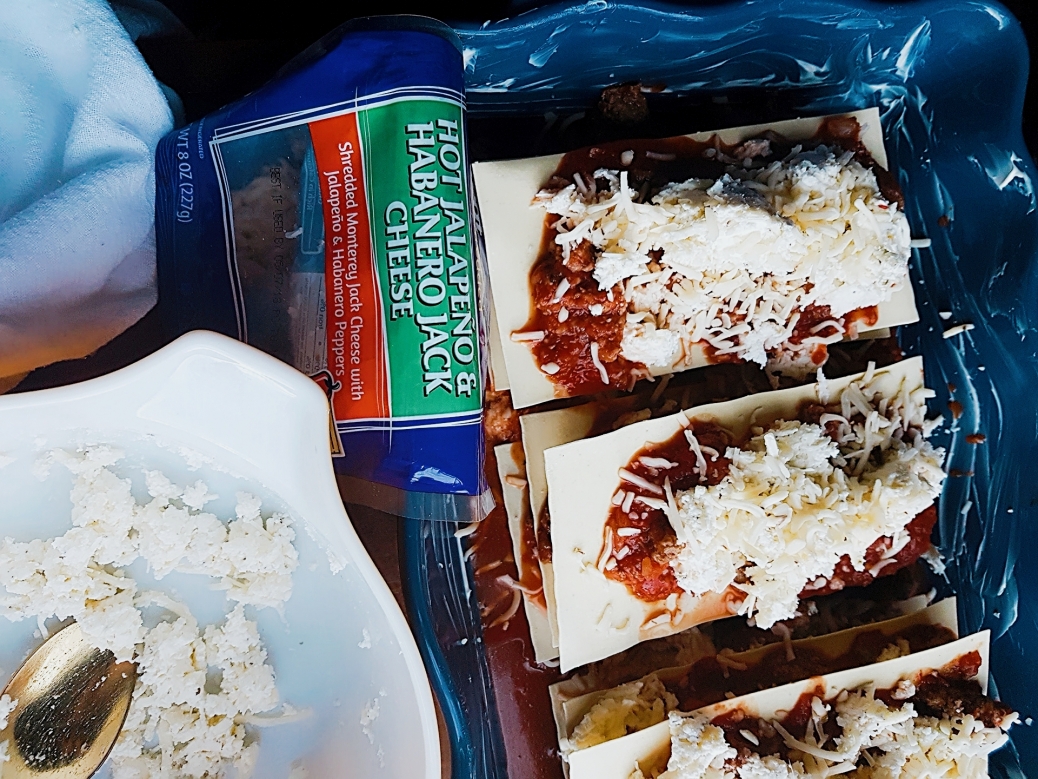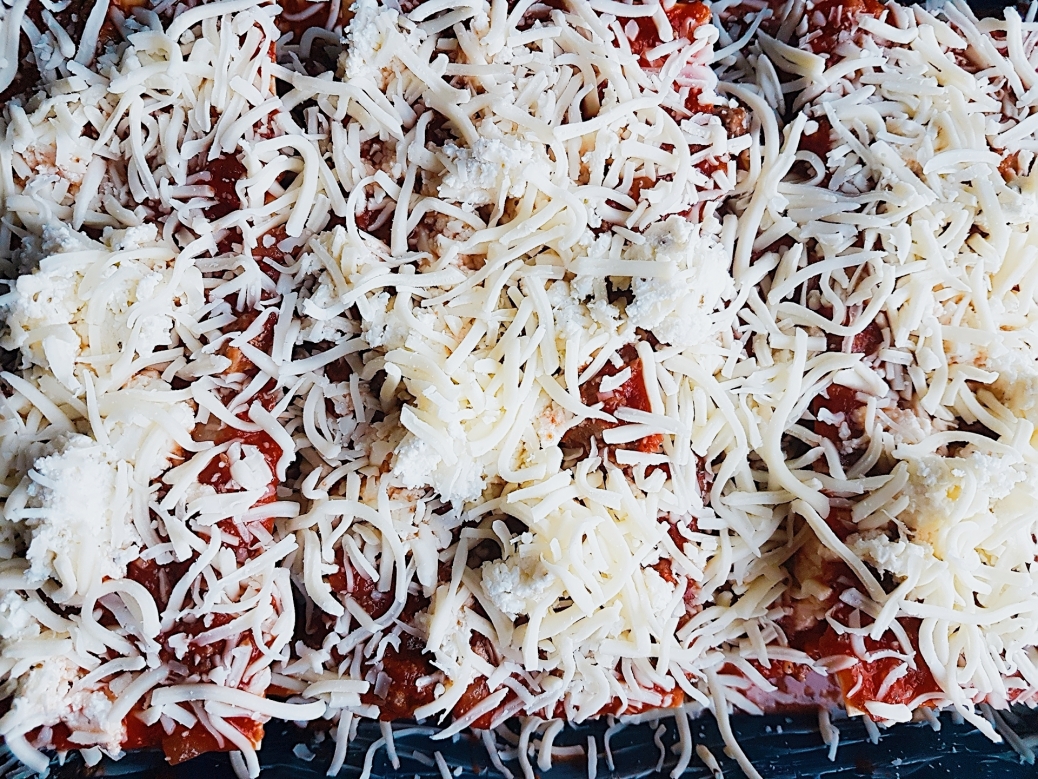 End with remaining sauce over the final layers and go ballistic with mozzarella and Parmesan.  Cover with aluminum foil and bake in a 375-degree heated oven for 25-30 minutes.  Then remove the foil and bake for another 5-10 minutes to brown, depending on how fast or slow your oven is.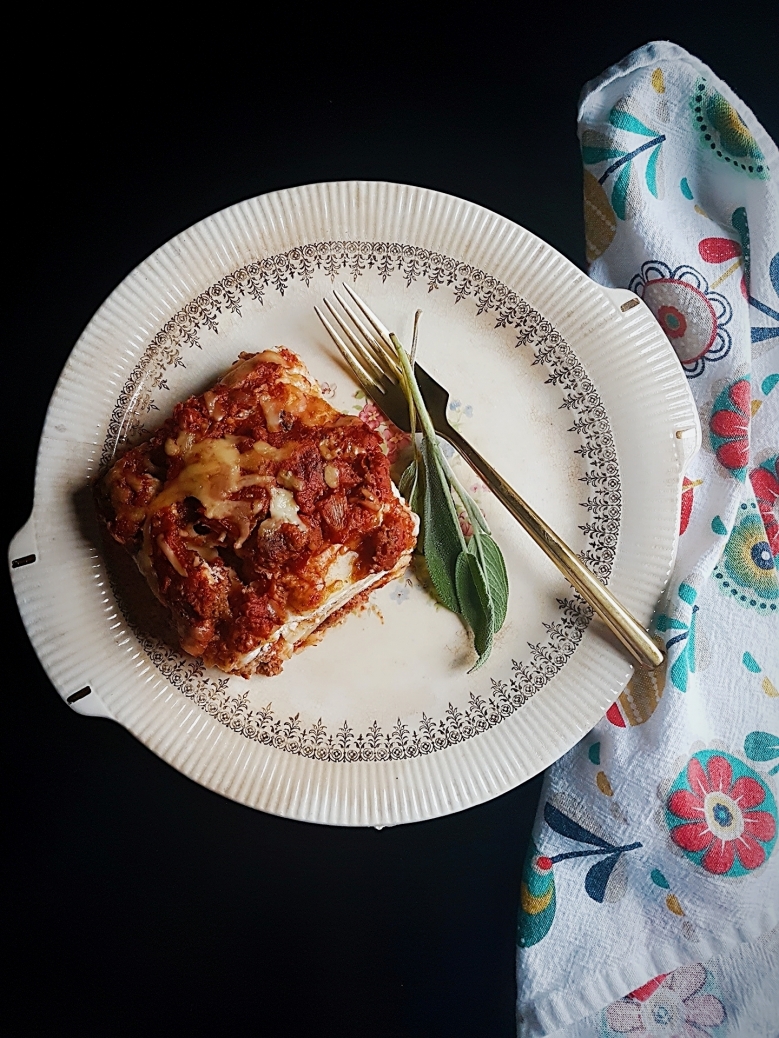 Allow lasagna to rest before serving.