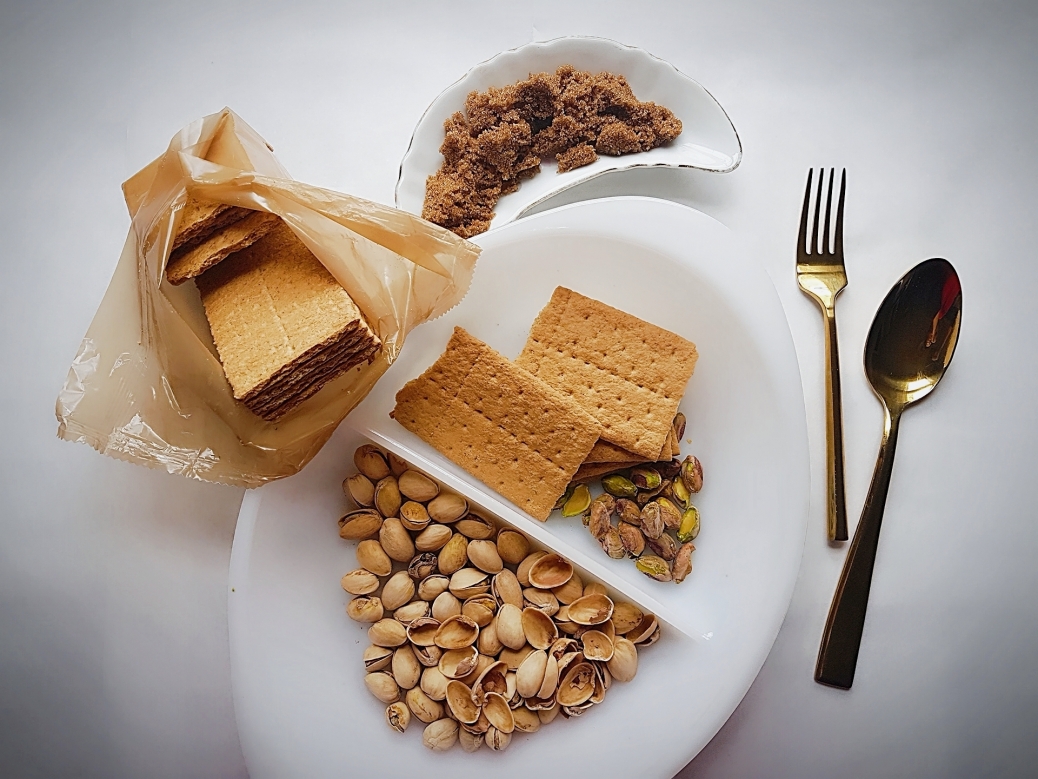 This Orange Zest Cheesecake with Pistachio in the Crust compliments a dazzle over the top with Port Cranberries.  I had them both in mind to compliment each other, to marry nicely, to go hand-in-hand for a terrific holiday dessert.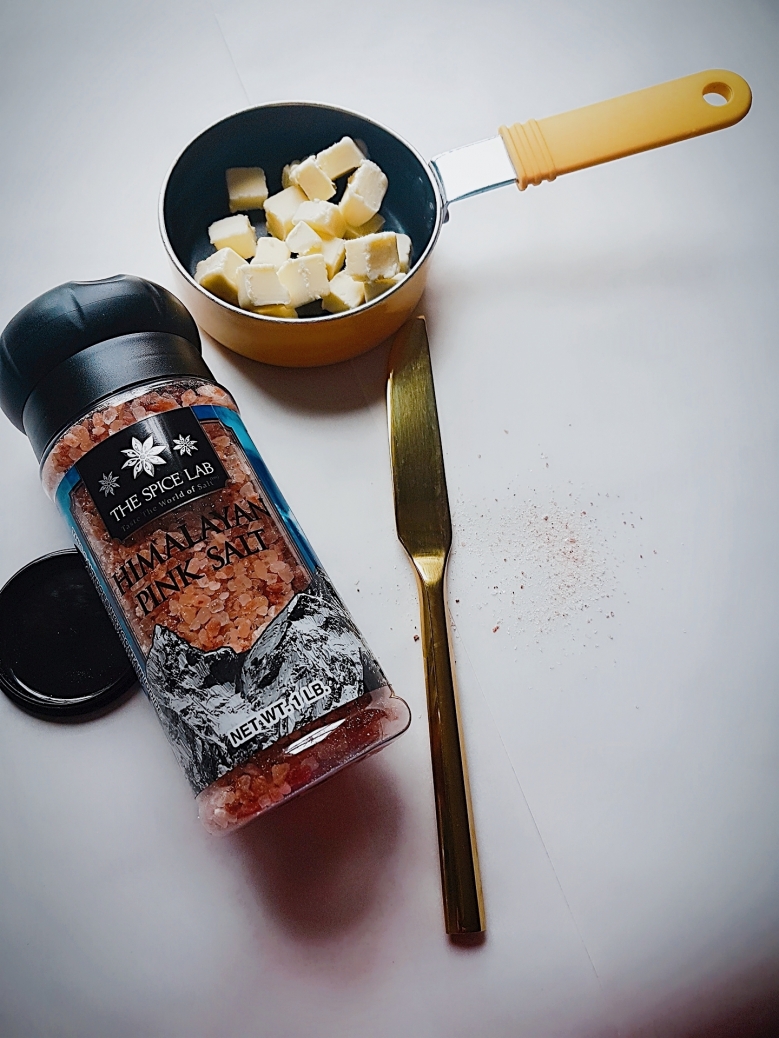 Melt on low heat unsalted butter for 4 tablespoons.
I adore pink Himalayan salt!… Just a little dab, a sprinkle, of salt is necessary for the crust… but not now!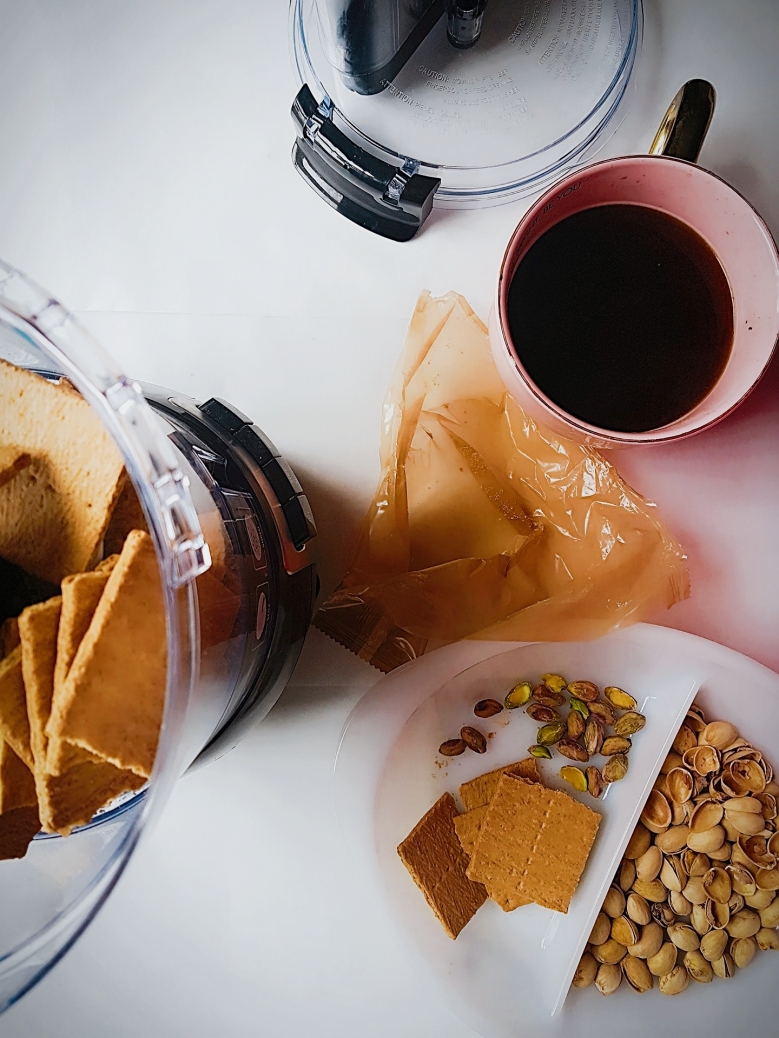 Grind honey-flavored graham crackers for 1/2 cup, plus, finely ground pistachios for 1/2 cup… my favorite nut apart from the black walnut!
I used my coffee grinder for the pistachios… 
Combine and mash with a fork the half-cup graham cracker crumbs, half-cup ground pistachios, 2 packed tablespoons dark brown sugar, cooled melted unsalted butter (4 tablespoons), and your favorite salt sprinkle… 
What could you do with pistachios shells?…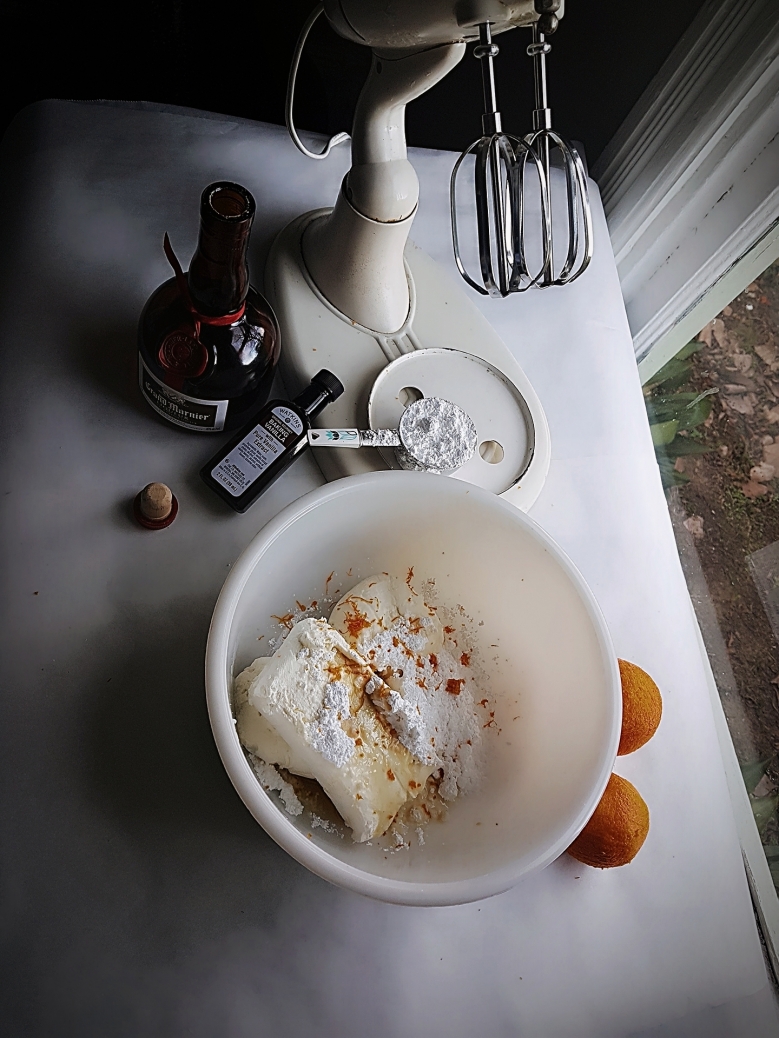 Beat 1 pound softened cream cheese, 1 teaspoon pure vanilla extract, 1 teaspoon orange-flavored Grand Mariner and the zest of 2 clementines or the zest of 1 large orange–whichever you have "on hand"…
This Grand Mariner is a tasty blend of Cognac brandy, sugar, and a distilled essence of bitter orange.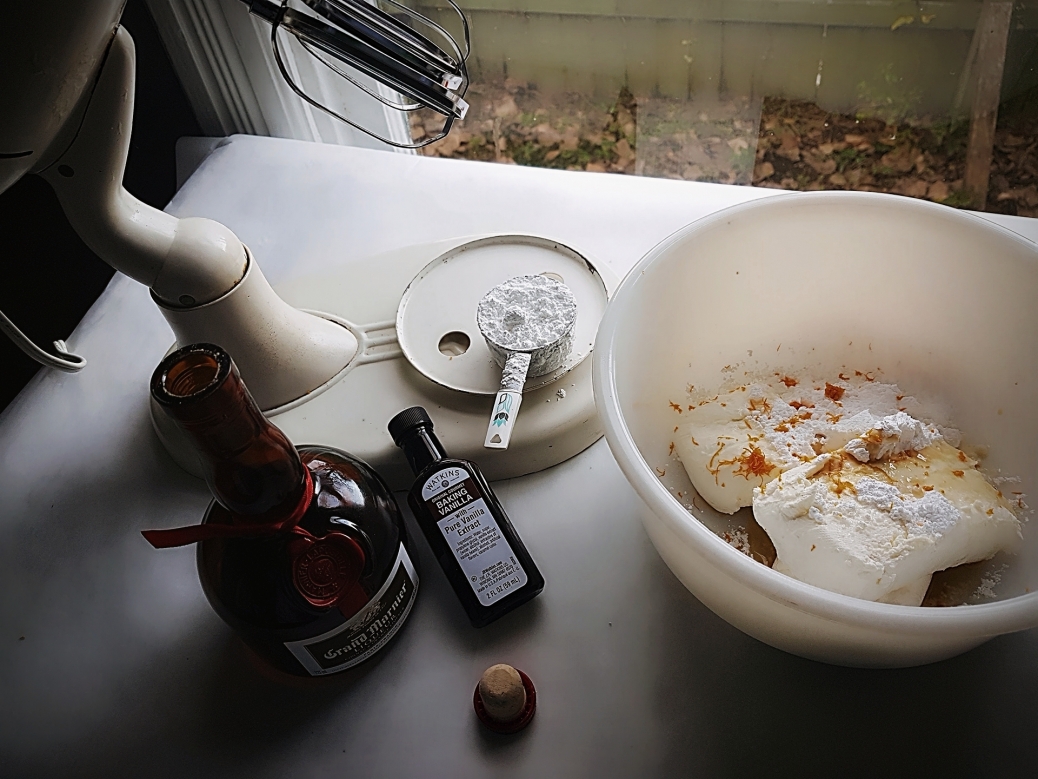 To the cream cheese batter, add 3/4 cup powdered sugar.
Now you may pour in 1 cup chilled heavy whipping cream.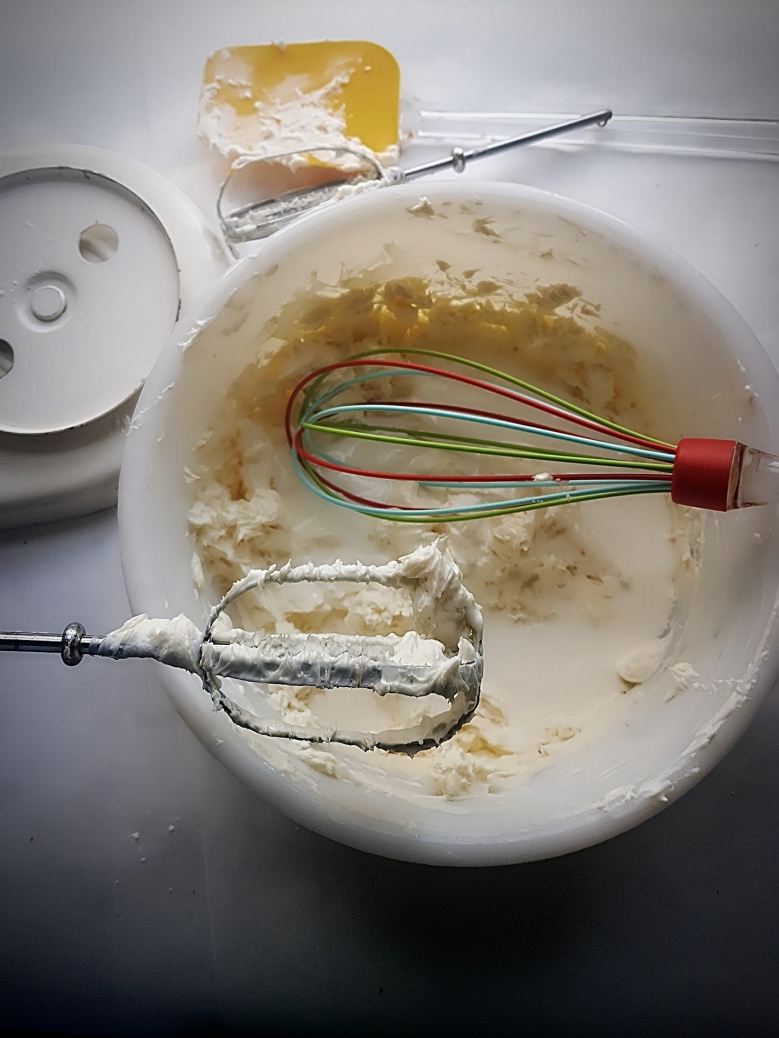 I prefer whisking by hand the cream into the batter…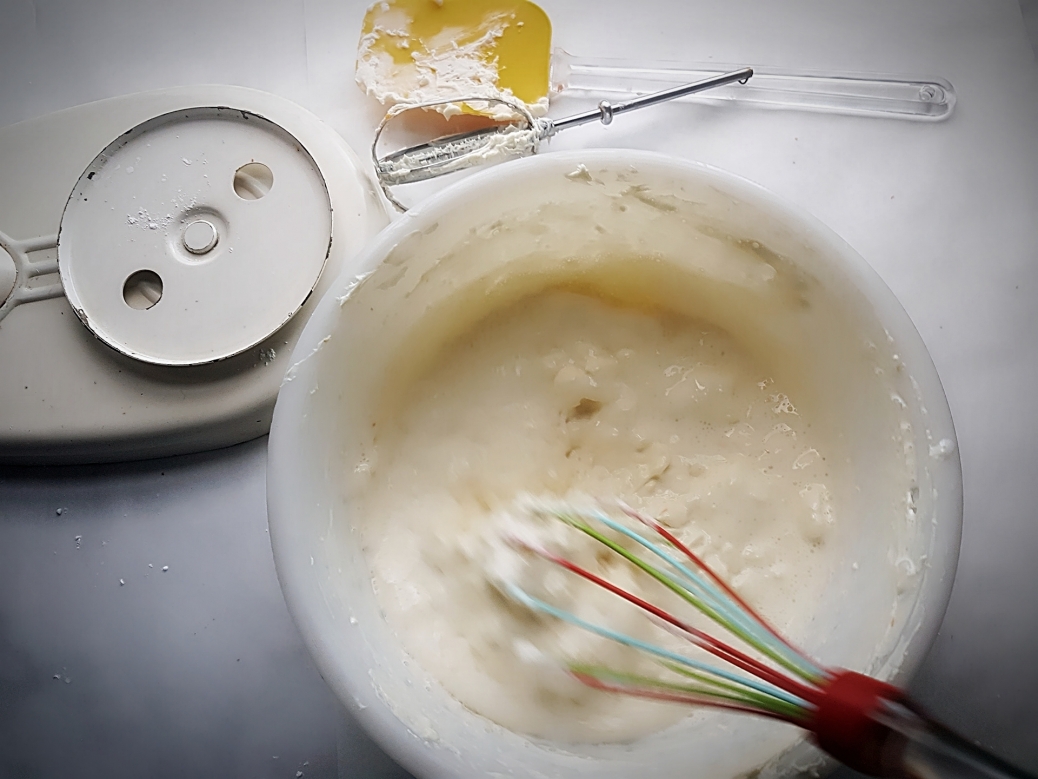 It does help to have the powdered sugar sifted before incorporating to prevent lumps in the finish.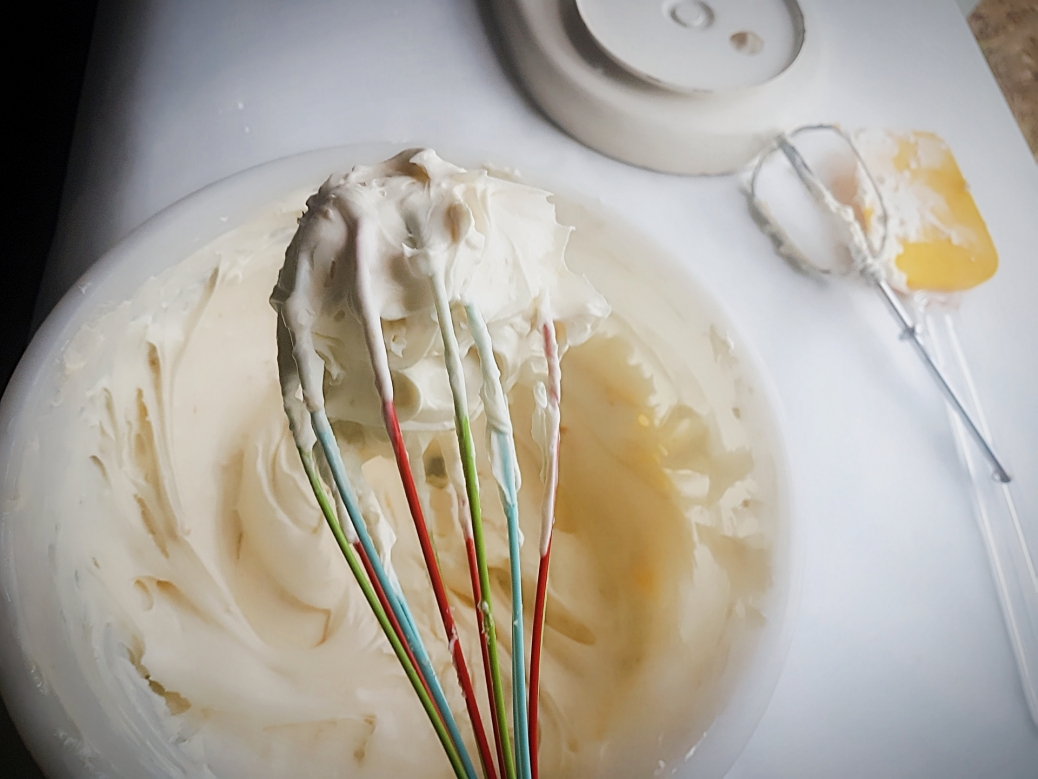 Also aids in the whisking method to have the powdered sugar sifted before measuring and then adding.
Now it's time to dollop away!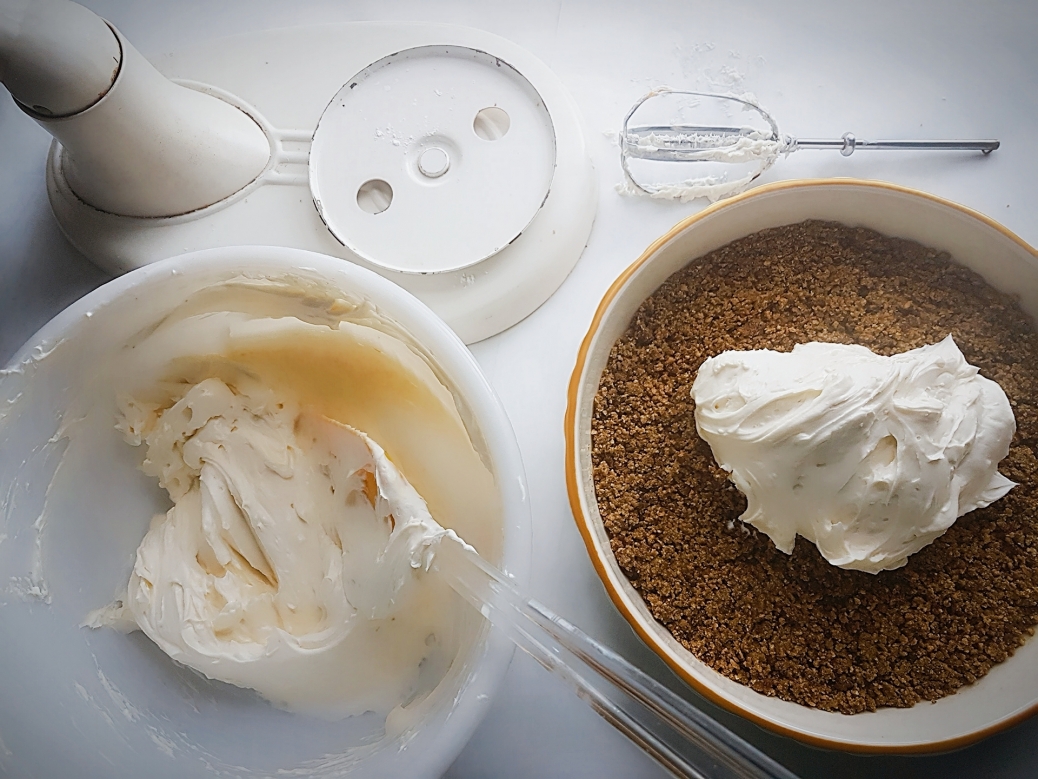 Spread carefully and seal in the edges.
You'll have everything to lick clean, the dish and utensils because it's so good!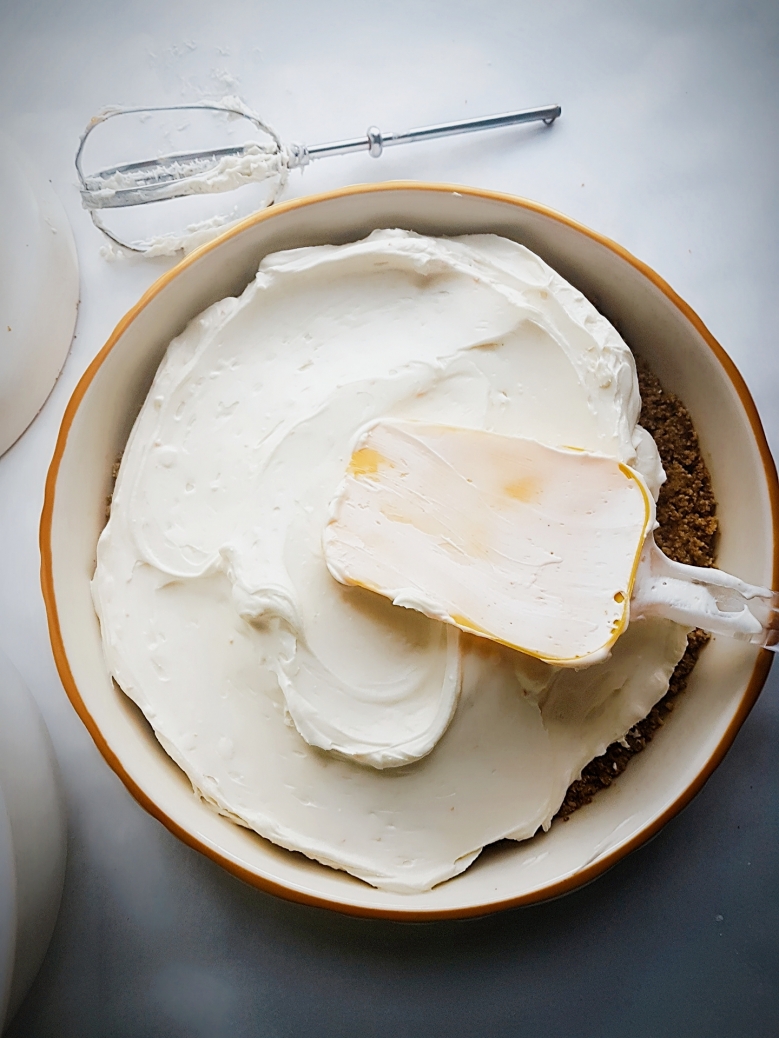 Almost finished…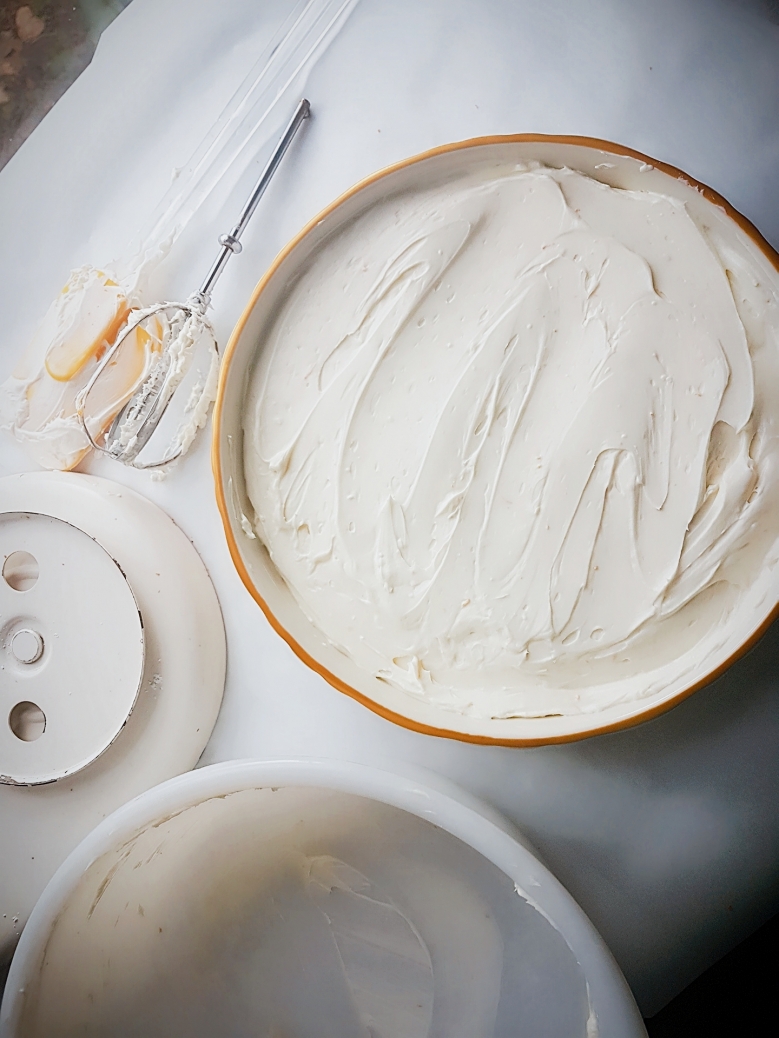 It doesn't matter what it looks like because plastic wrap goes directly over it before plopping it into the freezer to set.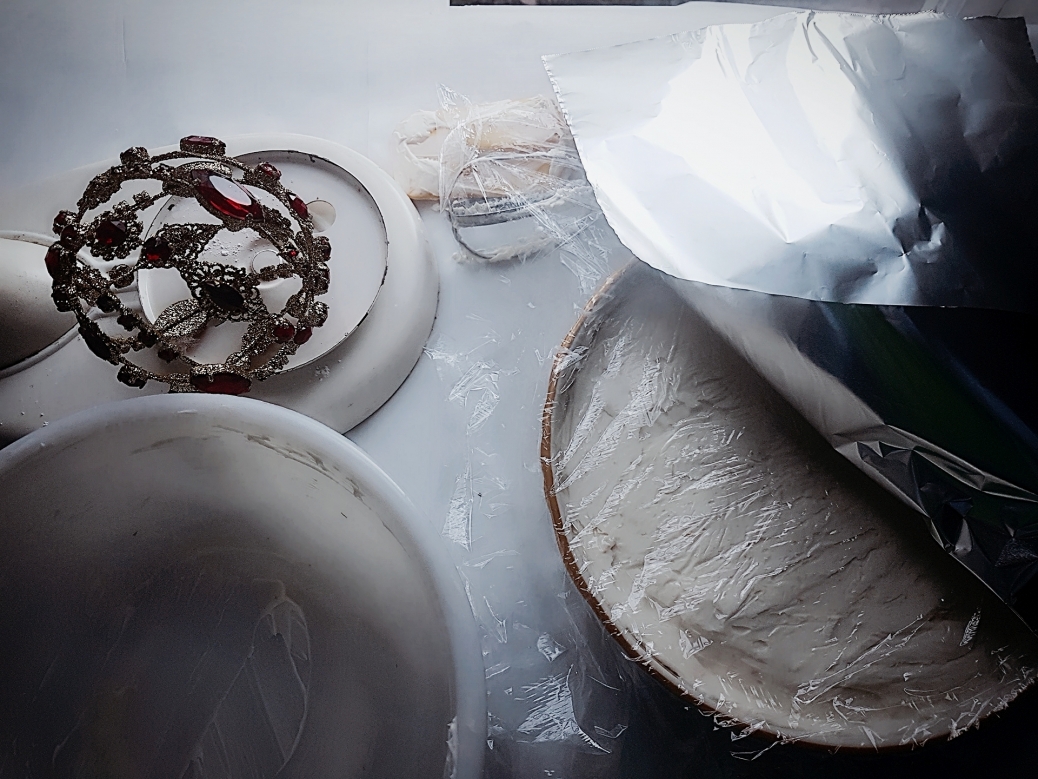 Freeze for 6 hours, then place in the refrigerator for 2 hours before serving to 'thaw' to the right consistency.
It's more like a mousse, a delicious cheesecake-mousse… enjoy!