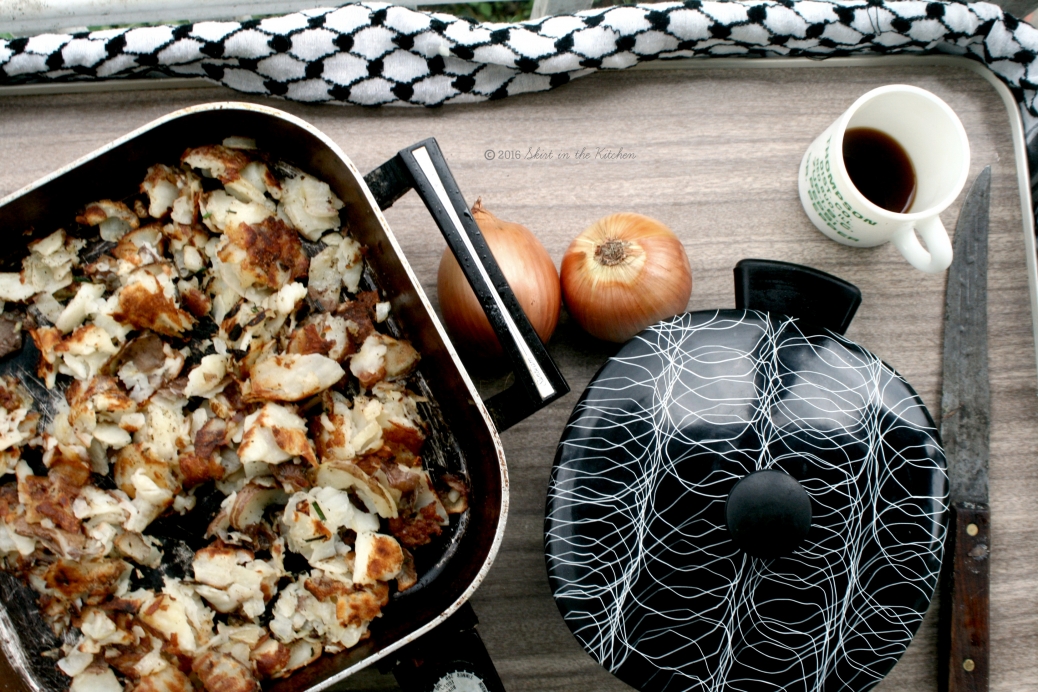 "American fries", "home fries", "house fries", "fried potatoes"–crumbling and falling apart–grated, sliced or diced cold from parboiled or baked russets (or any kind of potato you have left over from the 'fridge).  
The famous crop food that fed people and kept them alive during war times, during the Great Depression, is still the most sought staple in many countries. Genetically, there are 5,000 potato varieties worldwide.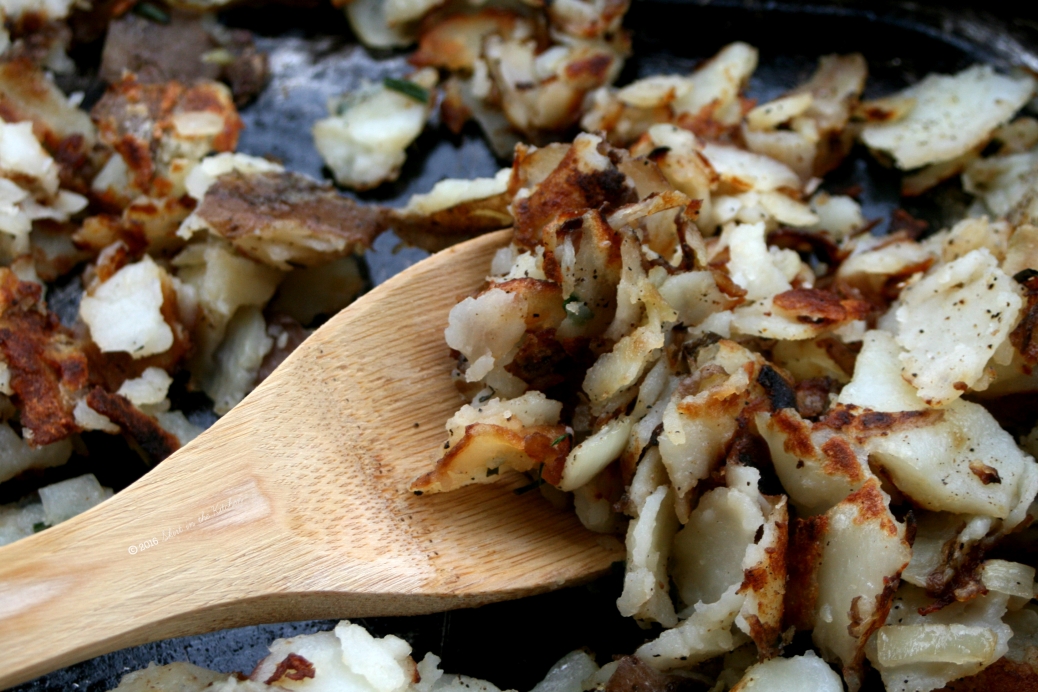 Fry cold (already-cooked) potatoes (with skins) in butter with salt, black pepper, white or yellow onion, and chives.  Continuously add butter to keep from sticking while giving it that real buttery-potato taste.
Would you like diced jalapenos?  Seeds and all?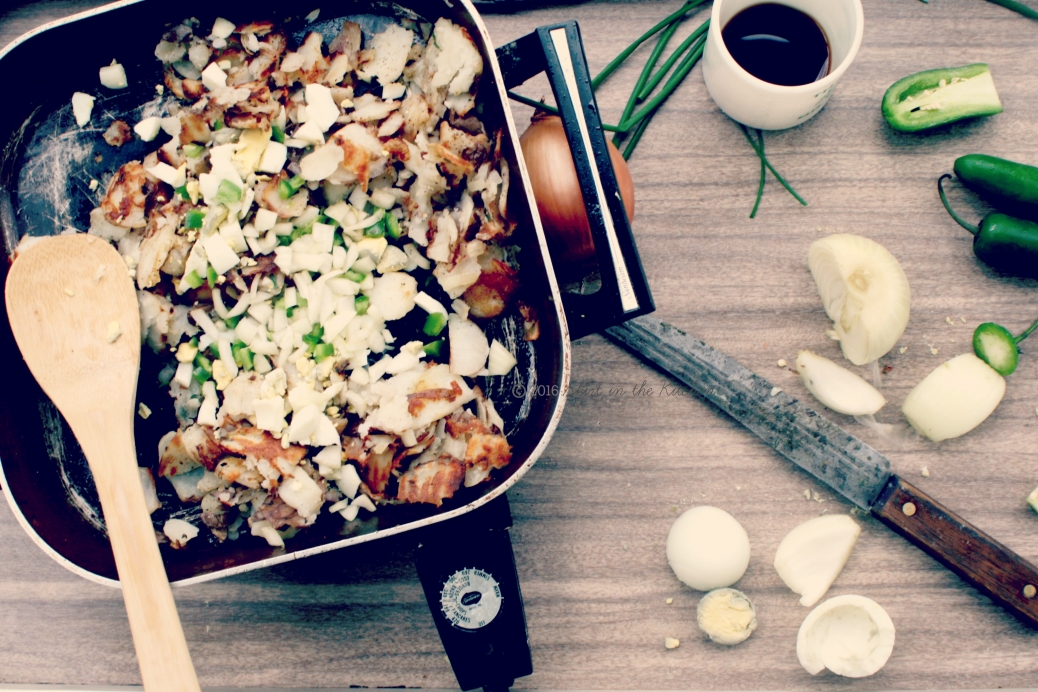 When potatoes are fried, when fresh ingredients are added, dice a cold hard-boiled egg or two to add.  Gives it protein.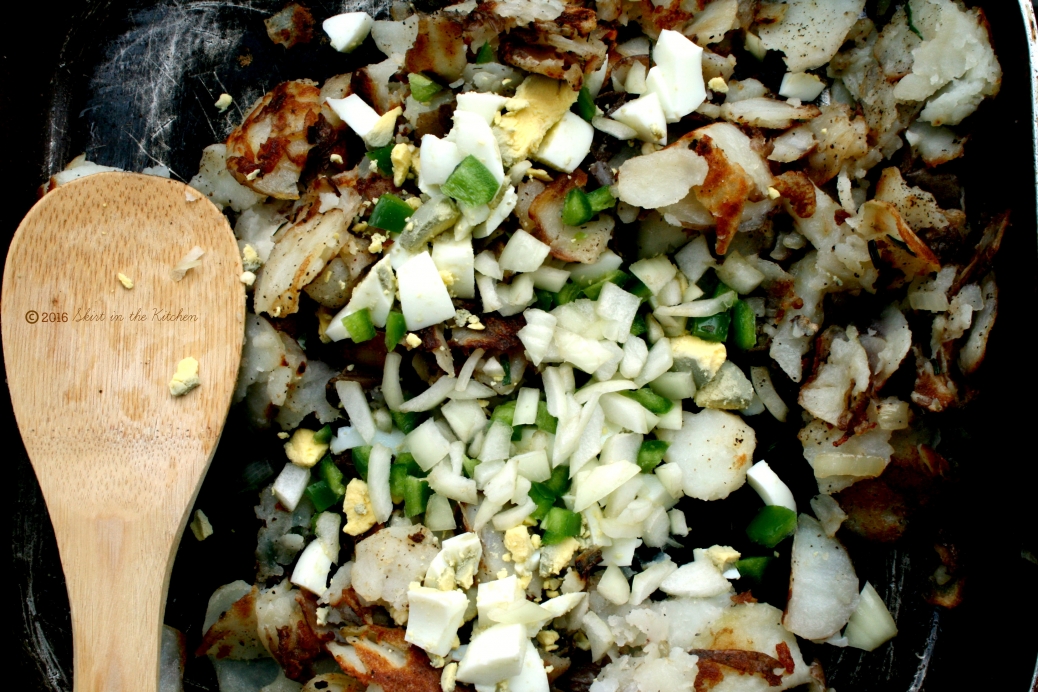 Is it a garden picture?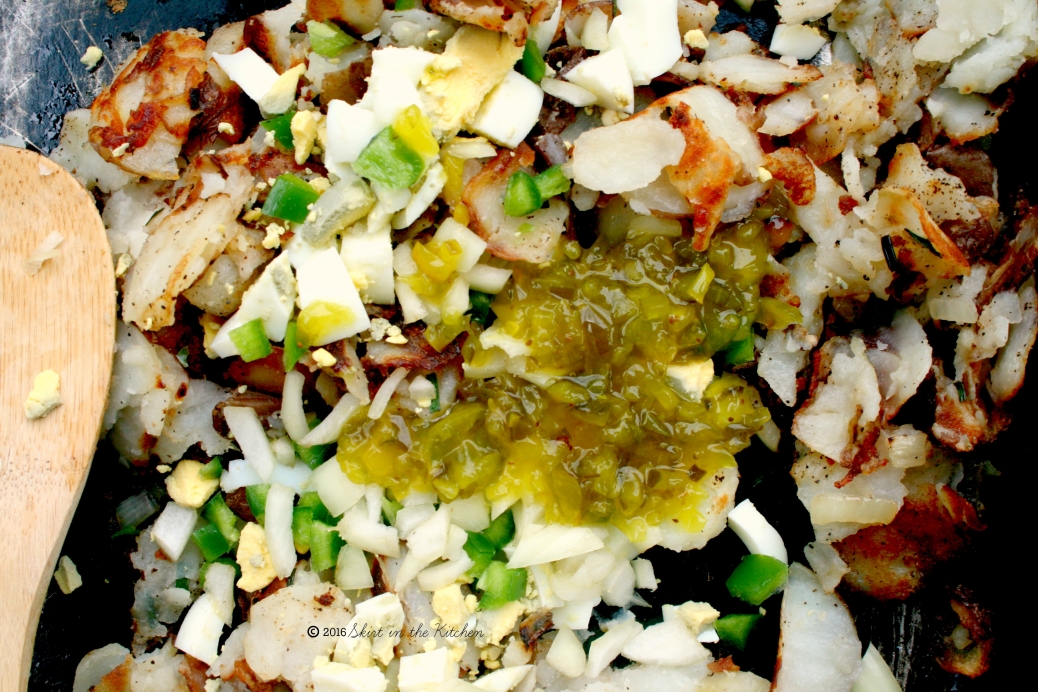 Stir in sweet pickle relish.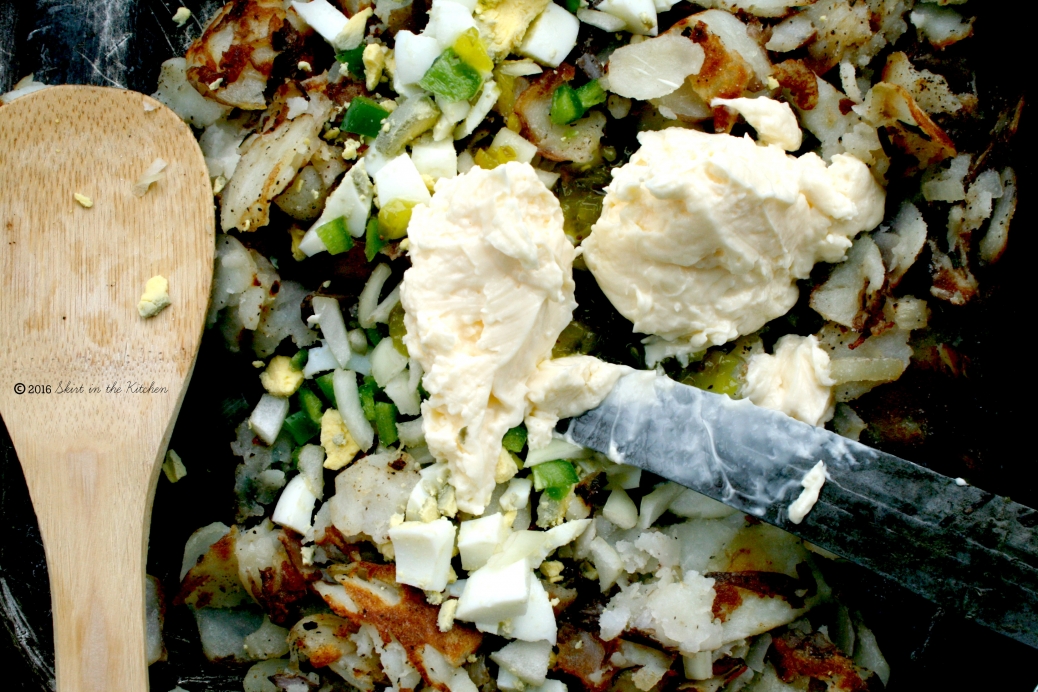 Choose real mayonnaise for a great potato salad.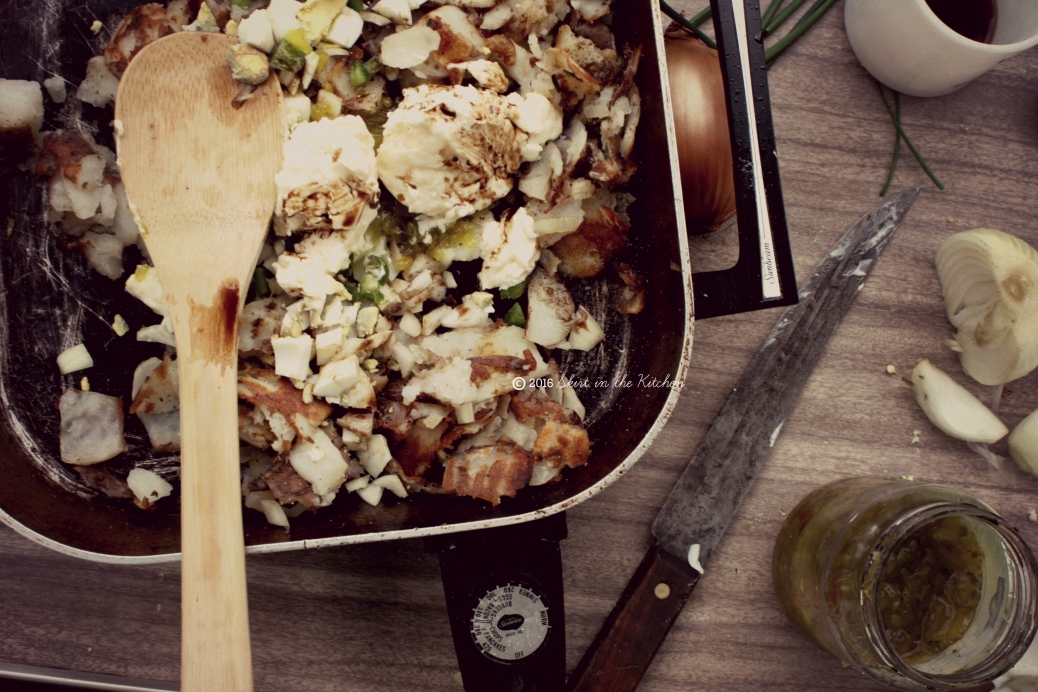 Splash balsamic vinegar–red or white.  Gives it a punch.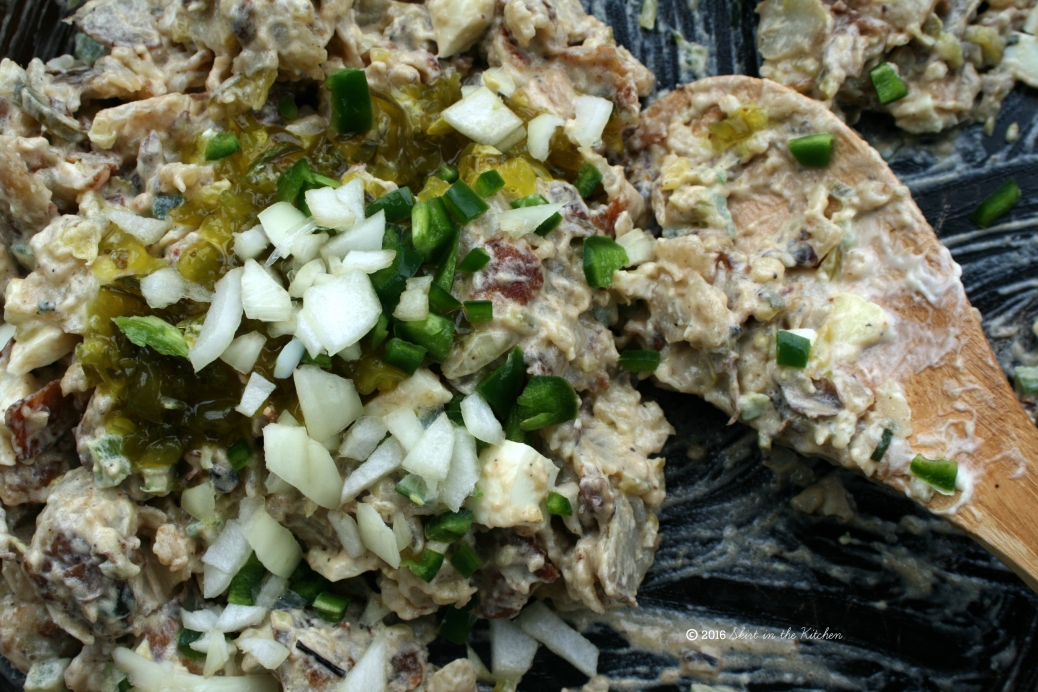 Add and stir in more ingredients according to taste-sampling.  Make it yours, your way.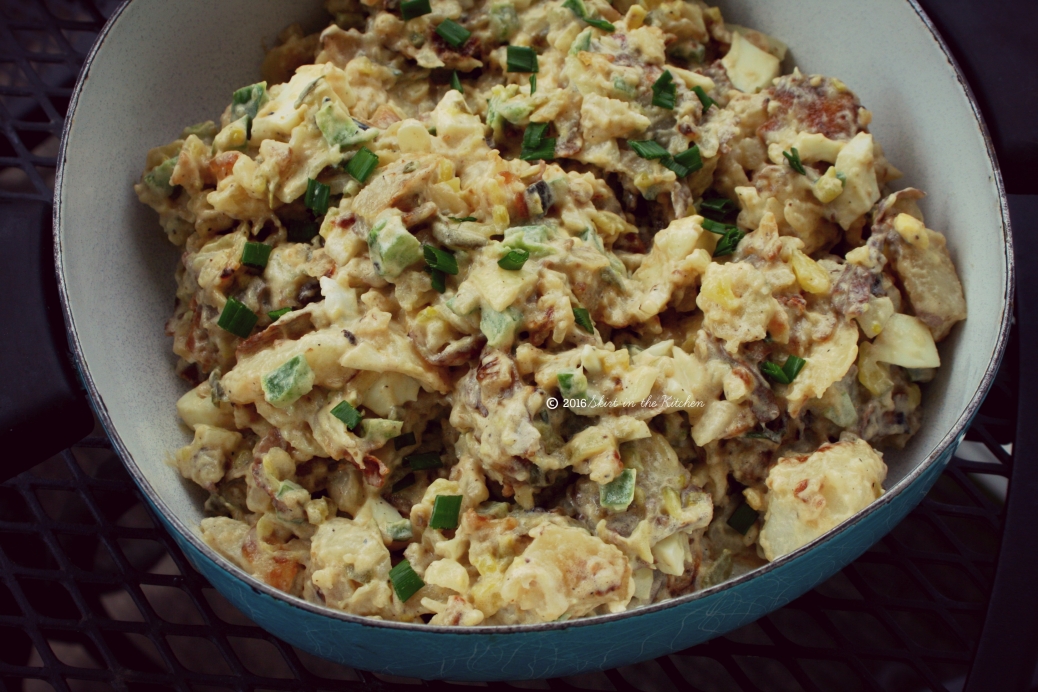 Fried Potato Salad just makes sense; uses up those left-over potatoes that could otherwise go to waste. (Best refrigerator-chilled before serving.)
Song & Artist:  Words by Hawk Nelson