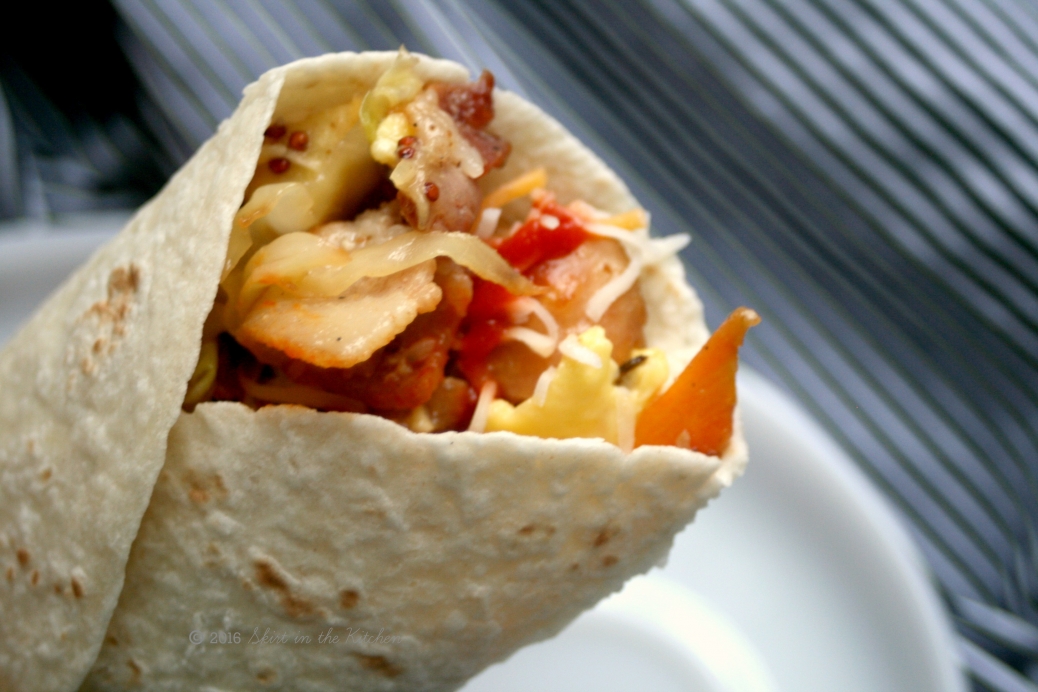 This is good for a late breakfast on Saturday, when you don't have to run out the door in a hurry like you would a weekday–when you've got plenty of time to cook breakfast at home and enjoy it.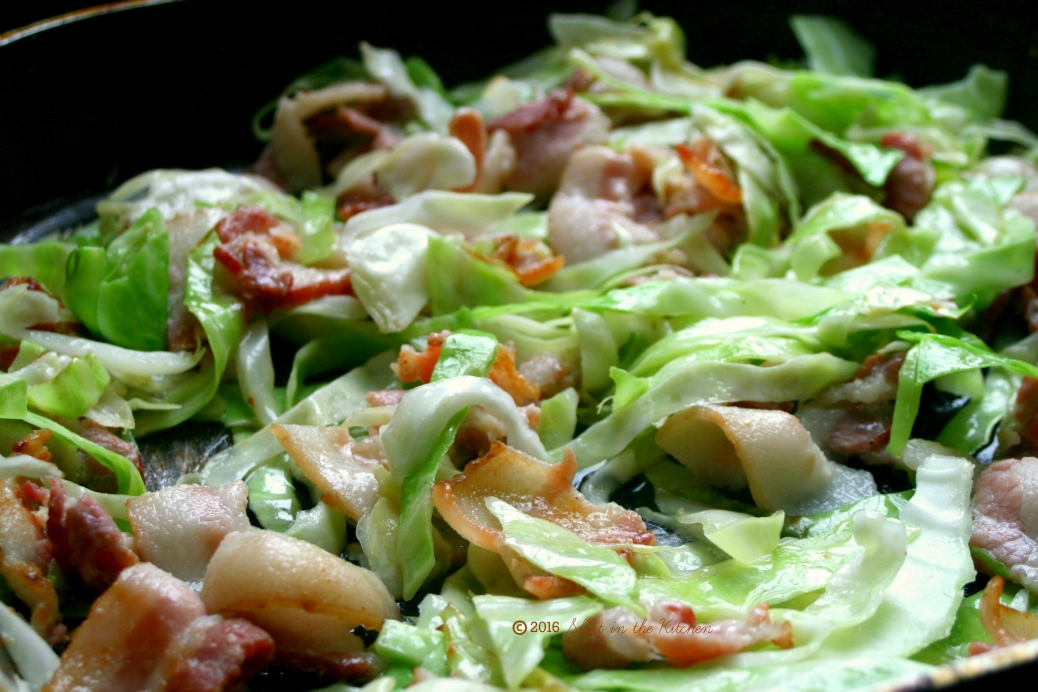 When I think of Spring, I think of crisp greens with morning bacon–particularly cabbage.  There must be onion.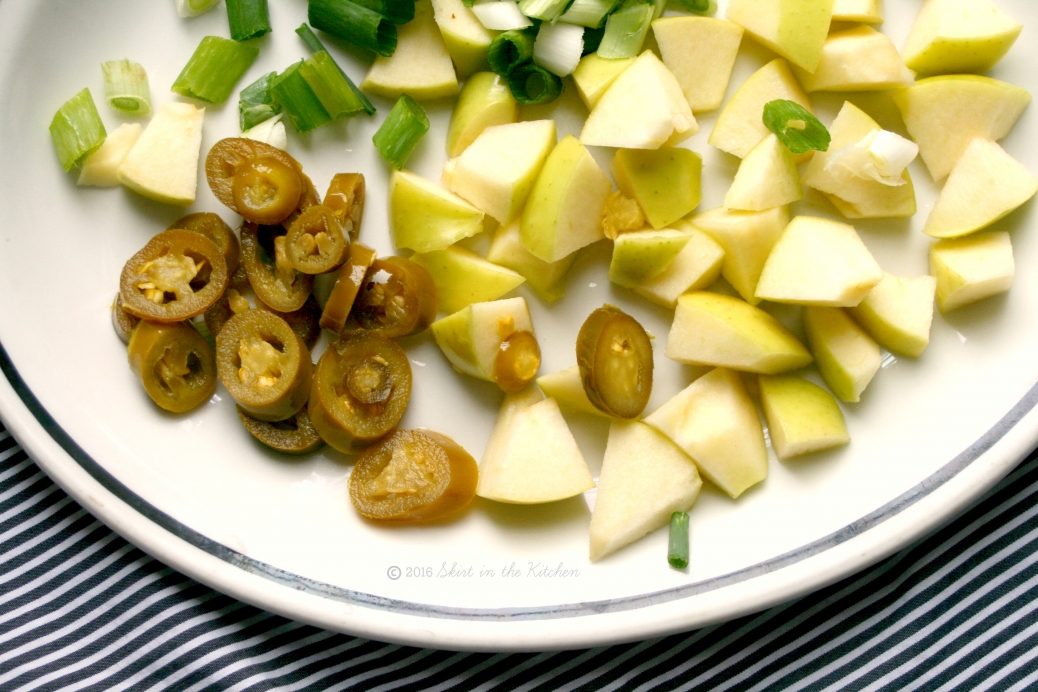 And, of course–peppers.  Have either apple or pear for this.  Cut 2 or 3 scallions depending on size.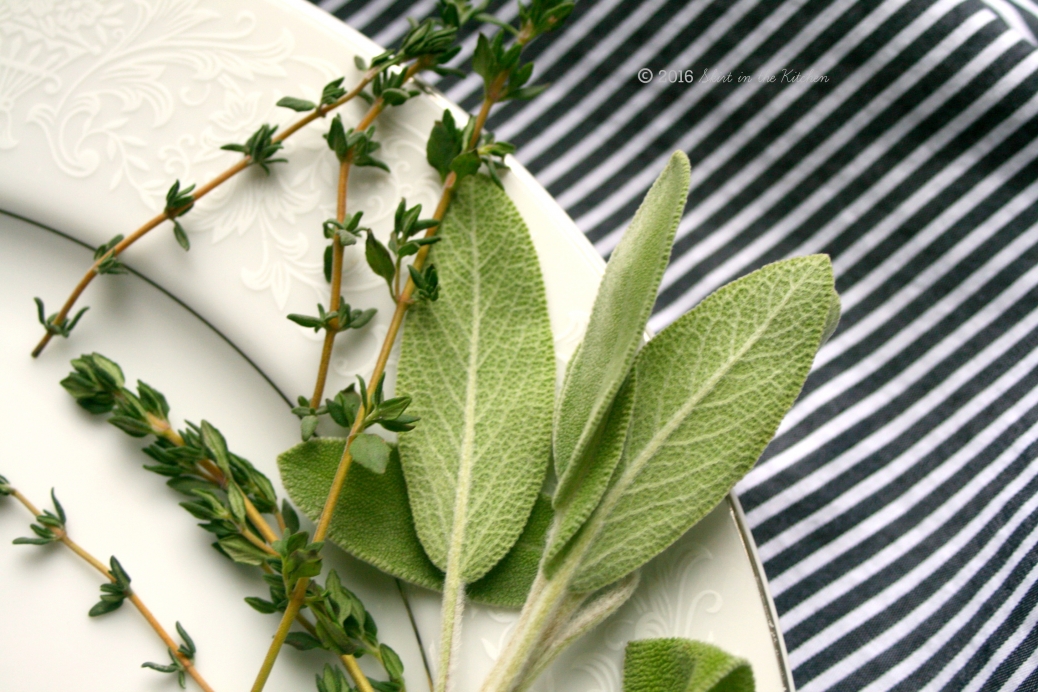 Fresh thyme and sage make this nice, too.
How about quinoa?–the mother grain.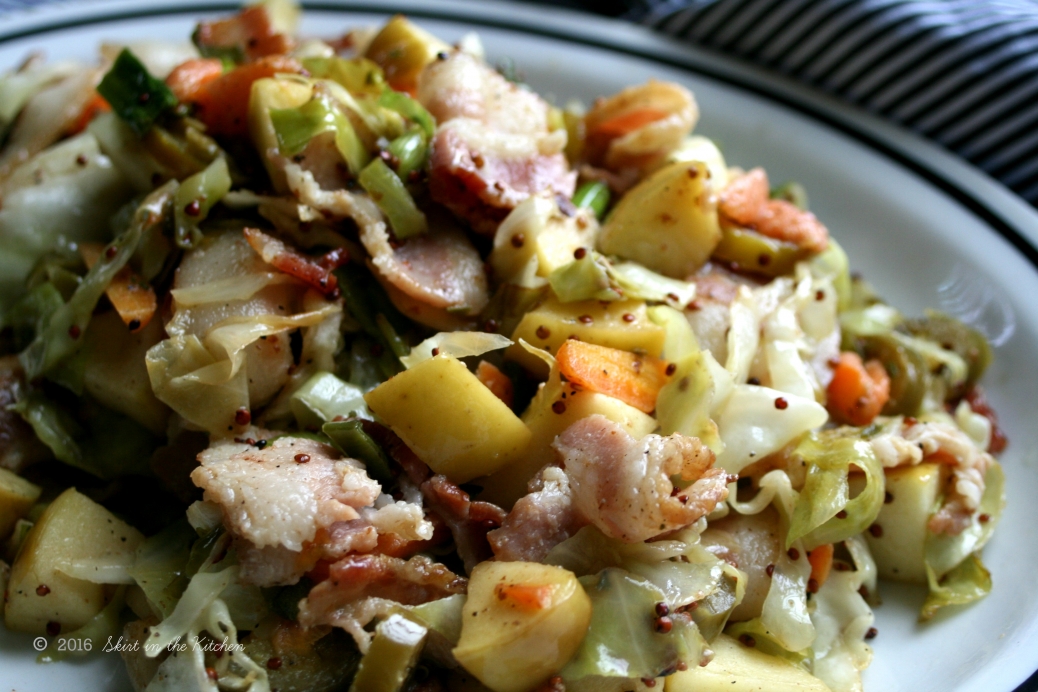 Stir-fry in a heavy skillet, adding the fruit, quinoa, and scallions last.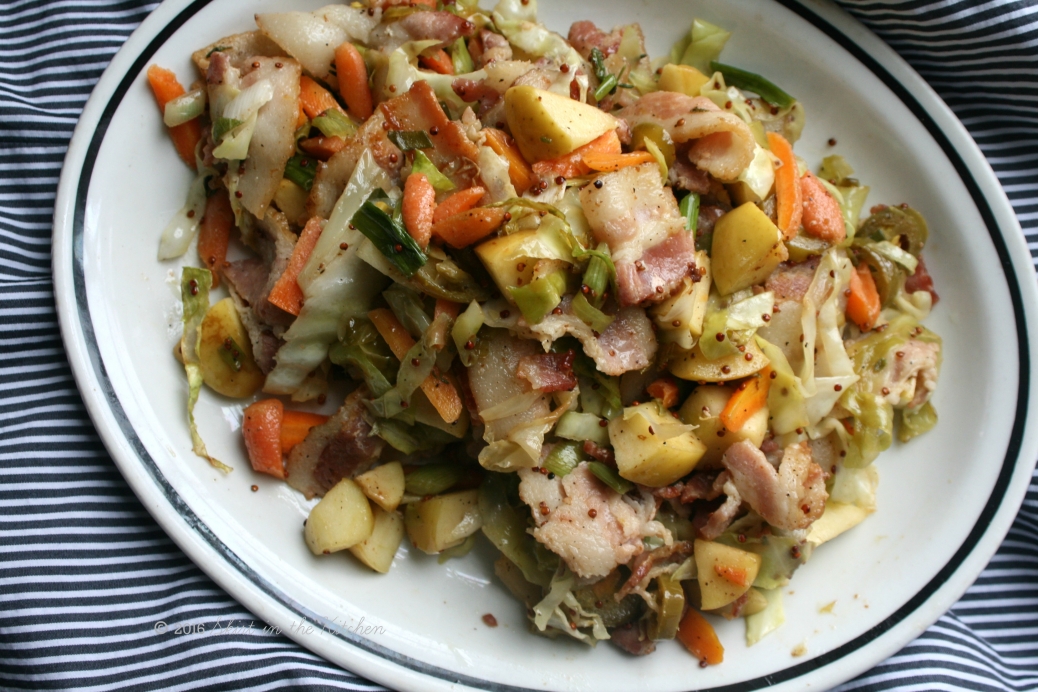 Basic and simple.  Take from the skillet, cover with foil to keep warm.  Be sure not to over-cook your vegetables, just so you keep a crisp texture, a bit of crunch.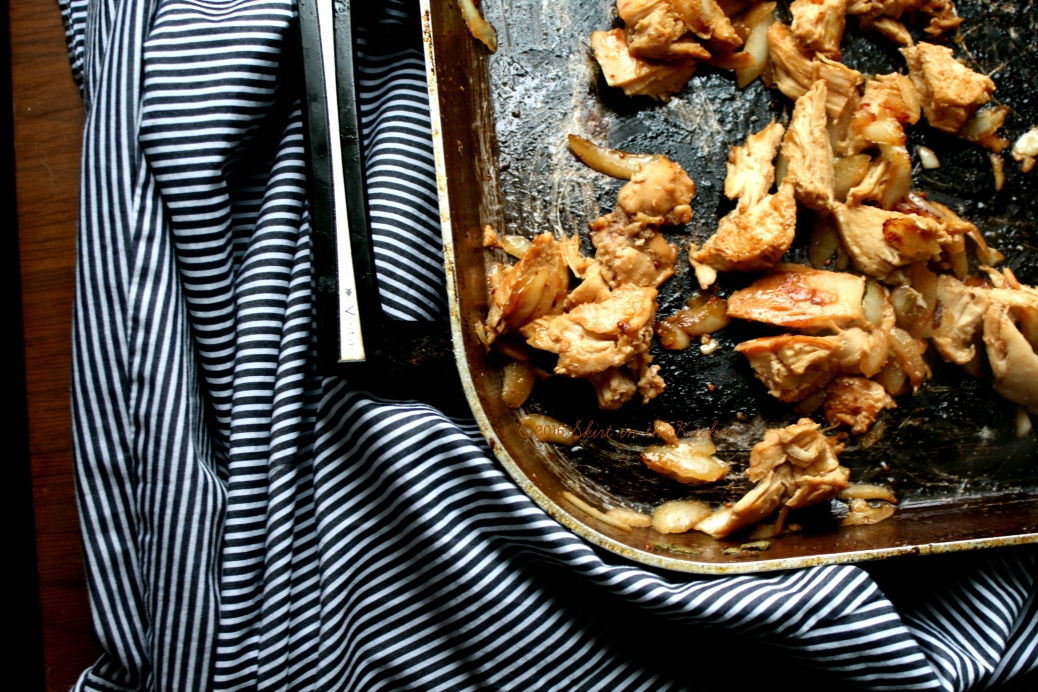 In the same skillet, cook chicken breasts.
Add scrambled eggs.
Toss everything together, plus slivered or chopped carrots.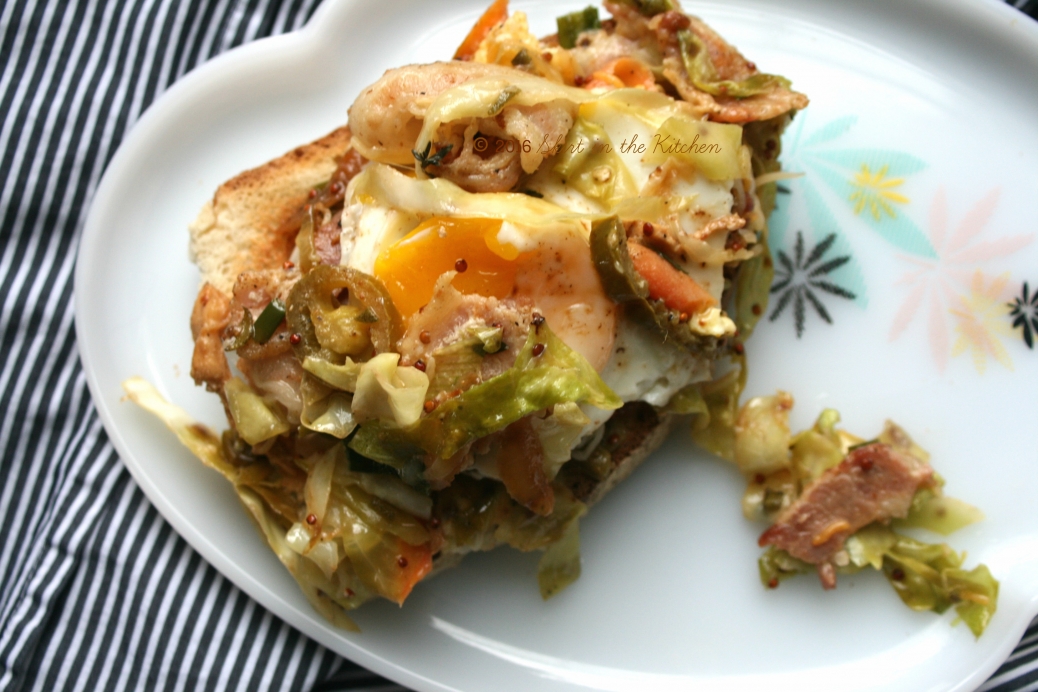 If without scrambled eggs, fry an egg to place over the top with toast.  Sprinkle shredded cheese–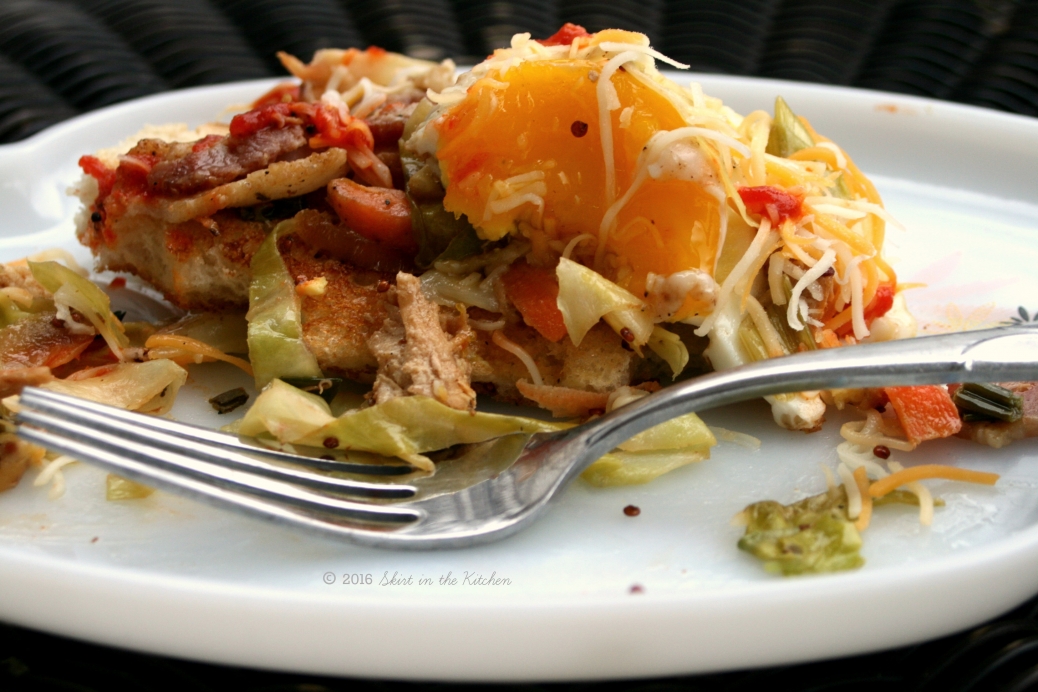 a good sunny-side feel.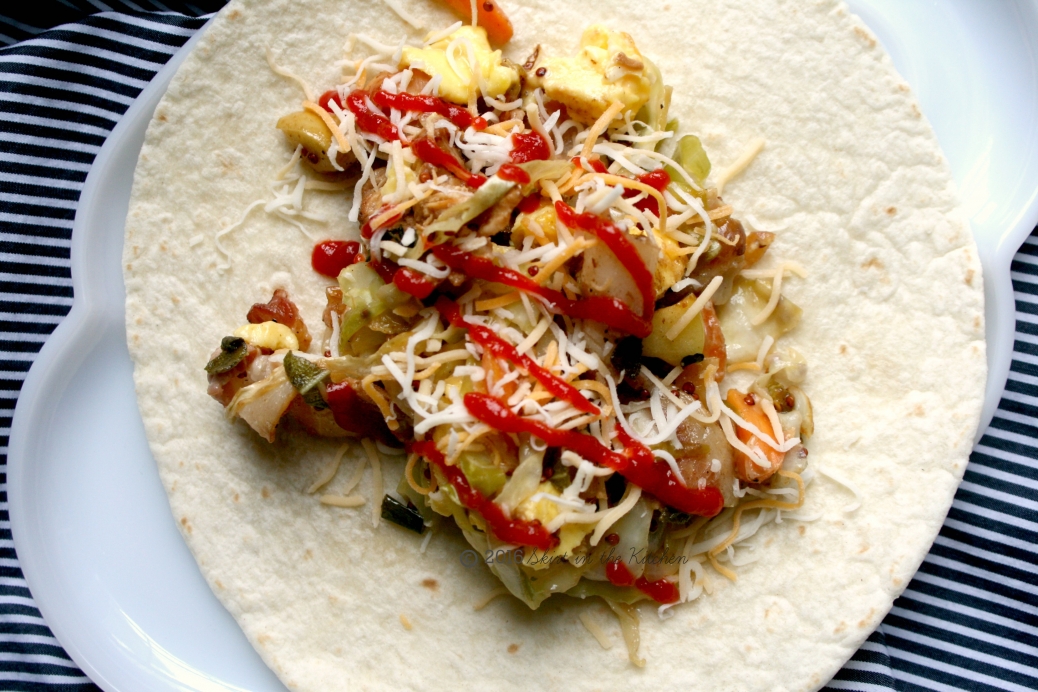 Scrambled eggs instead?–make cabbage breakfast wraps.  Place on a torrilla and drizzle chili sauce before wrapping it snug.  Add enough cheese 🙂
It's meant for a weekend of doing whatever you like.
Song & Artist:  Pieces by Rob Thomas