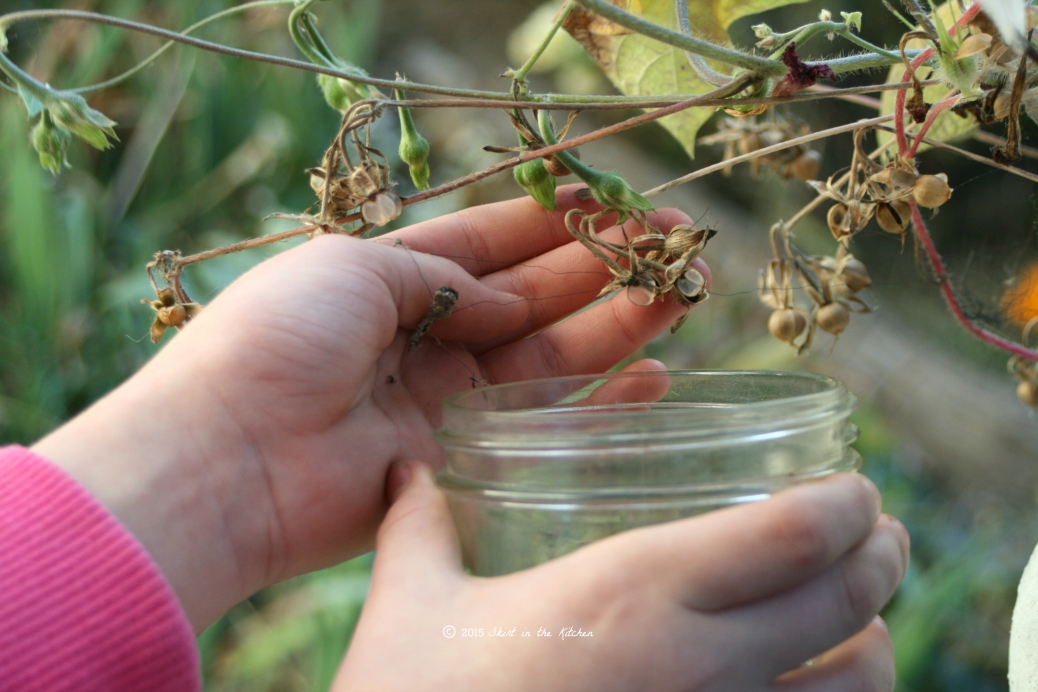 I like to pick seeds out of the shells since Summer's over.  And I like to collect seeds to plant next Spring.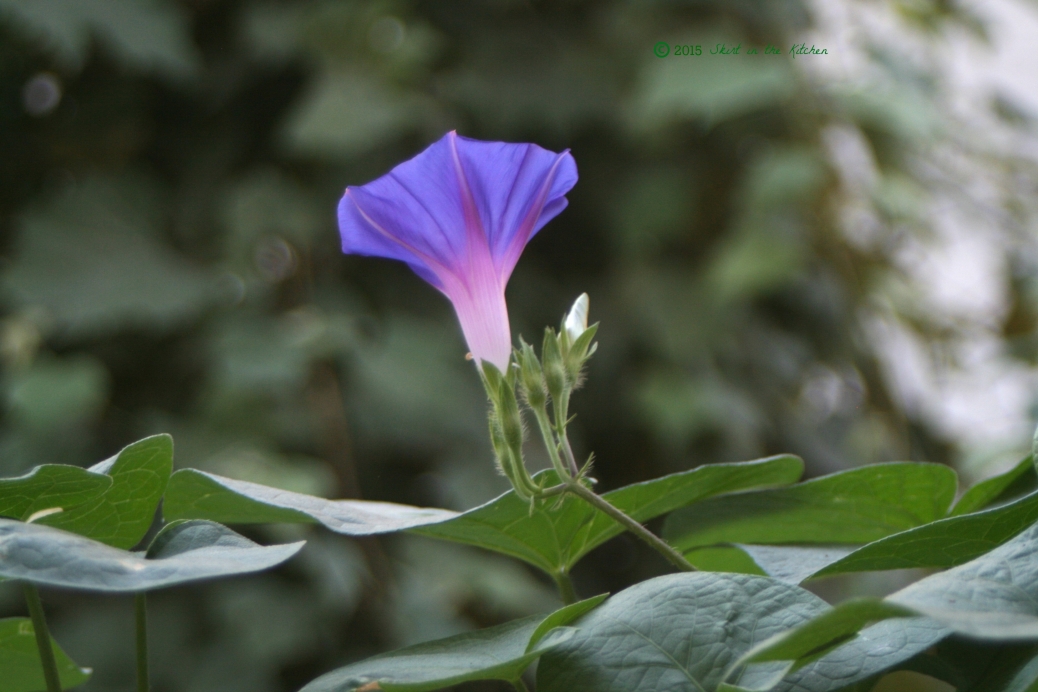 I'm gathering flower seeds from purple Morning Glories.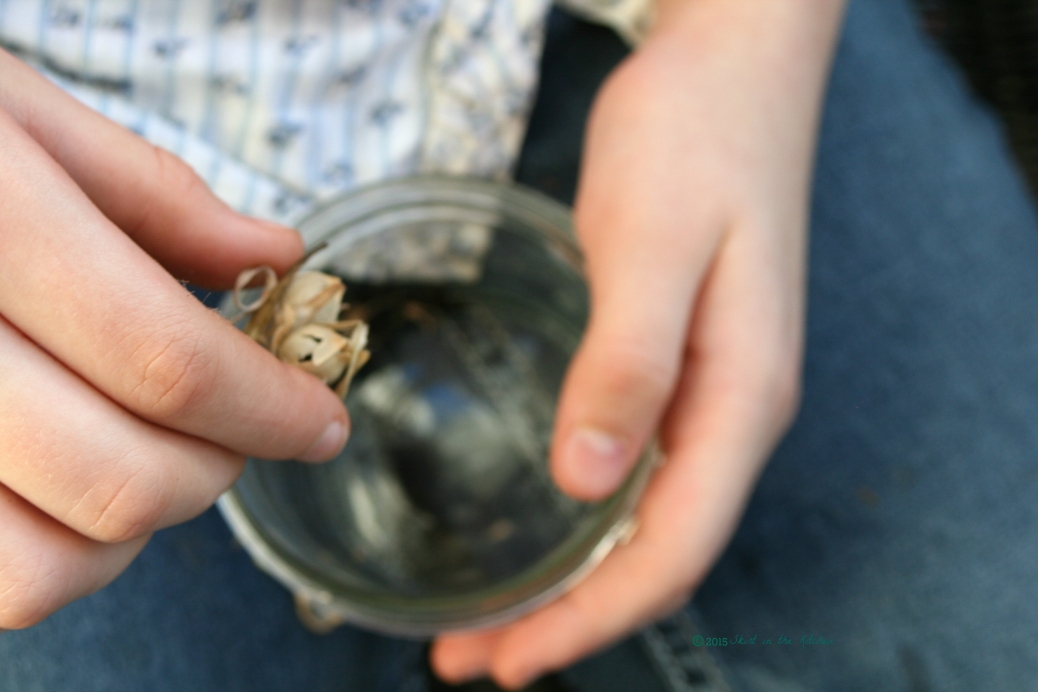 I pinch the shells and catch them in a jar.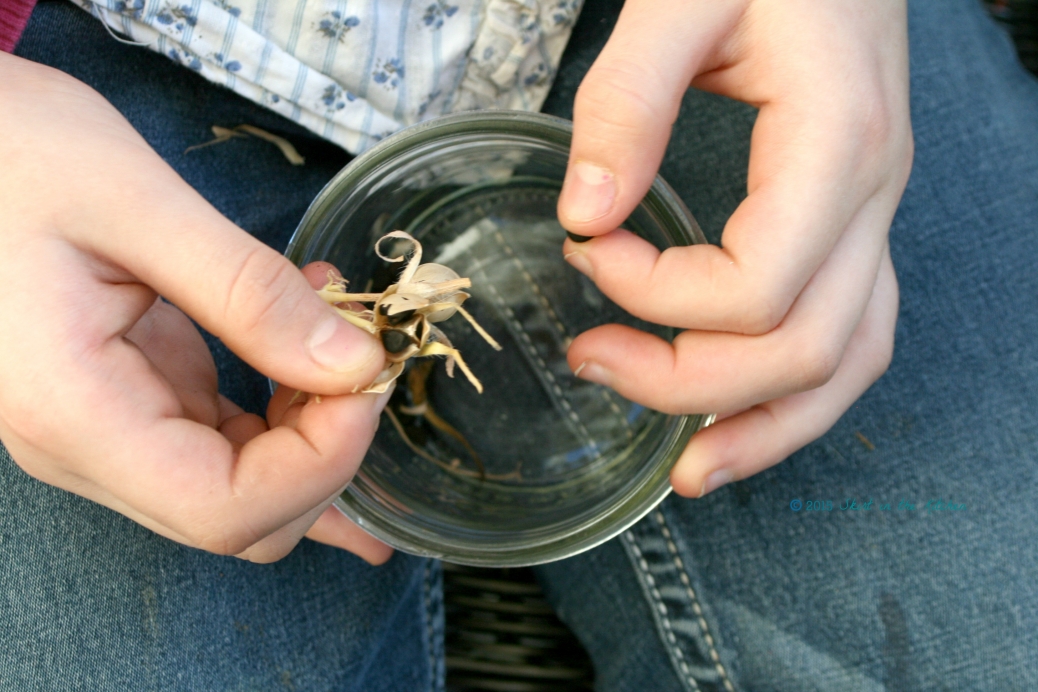 The shell looks like a moth.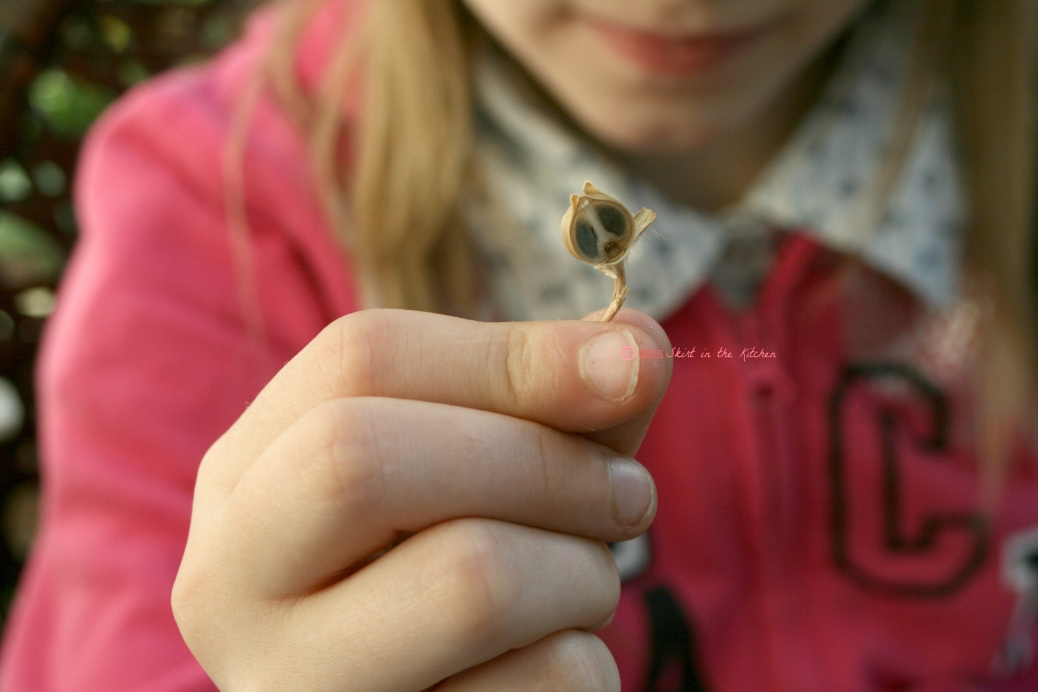 And this looks like a face.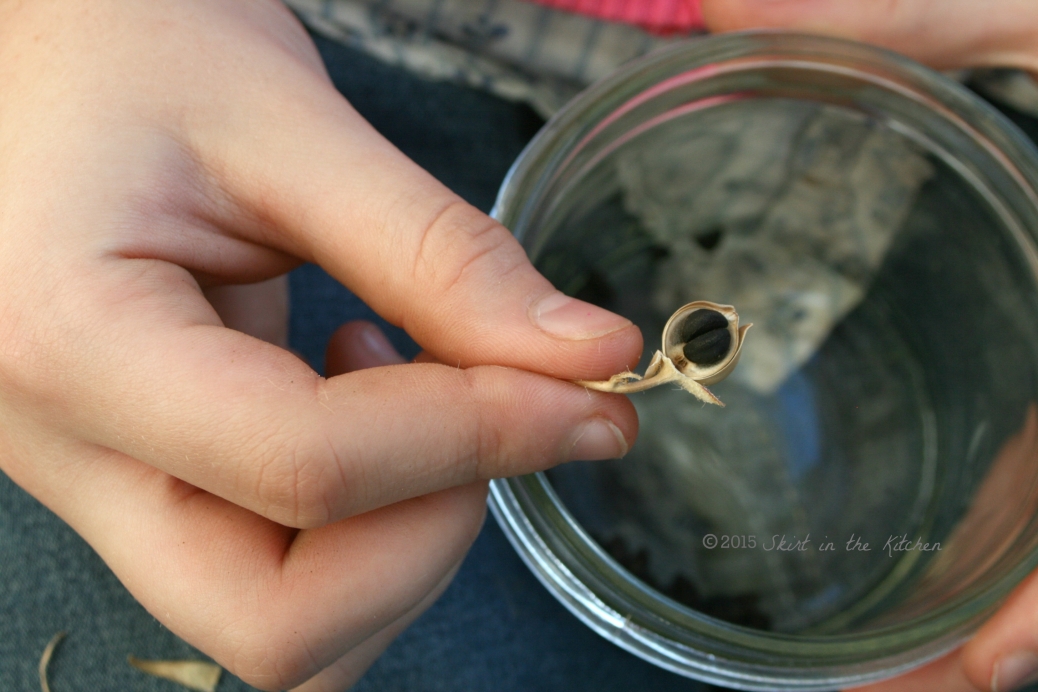 There are two seeds that look like coffee beans in a cup.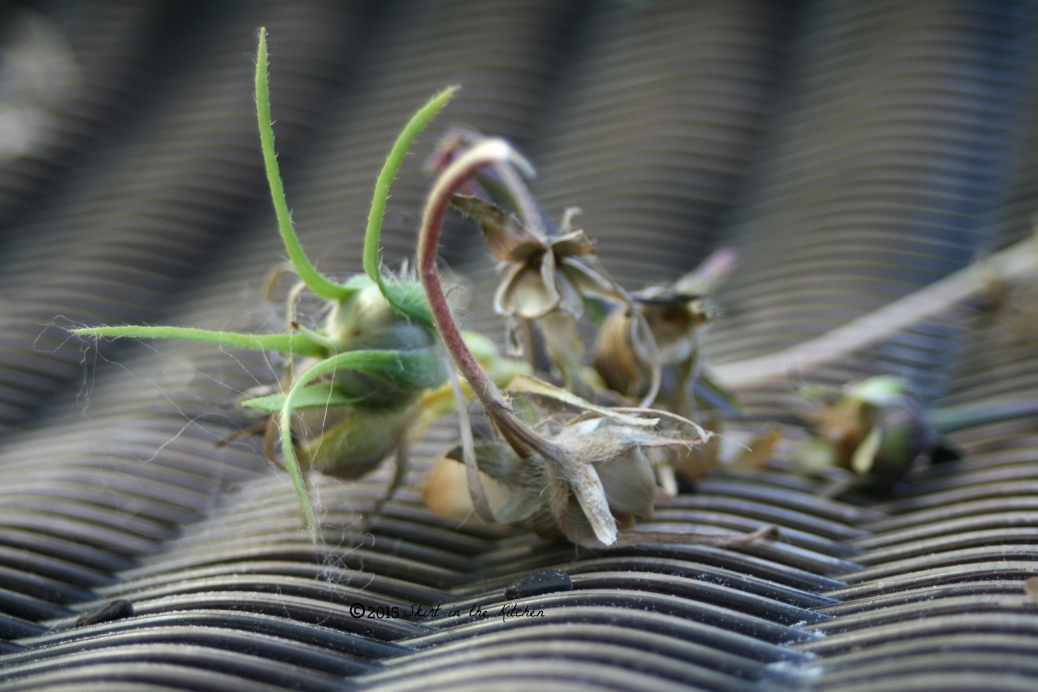 Some seeds are ready, some are not.
I save them in a jar with a lid.