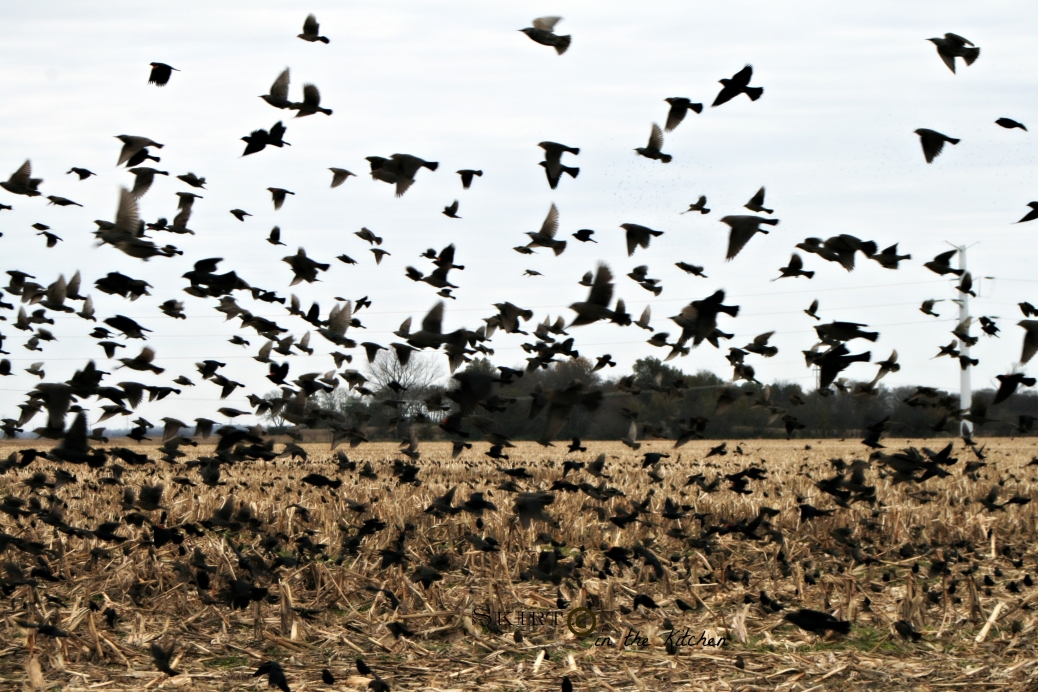 Rose-Colored Glasses, exclusively by Skirt in the Kitchen
"Sing a song of sixpence, a pocket full of rye, four and twenty blackbirds baked in a pie…  "  This comes to mind, this old nursery rhyme that my parents used to read and say to my little sister and me when we were small sprouts.  This was my favorite rhyme growing up because Dad would chime in with Mother at times, talk and sing silly about it in his way of sounding while he hammered and did construction work on the house, just to clown for us while she read it from a book!
Can you imagine birds flying out of a baked pie?!
This might be more practical-a pie bird to vent steam during pie baking-and a pair of salt & pepper shakers.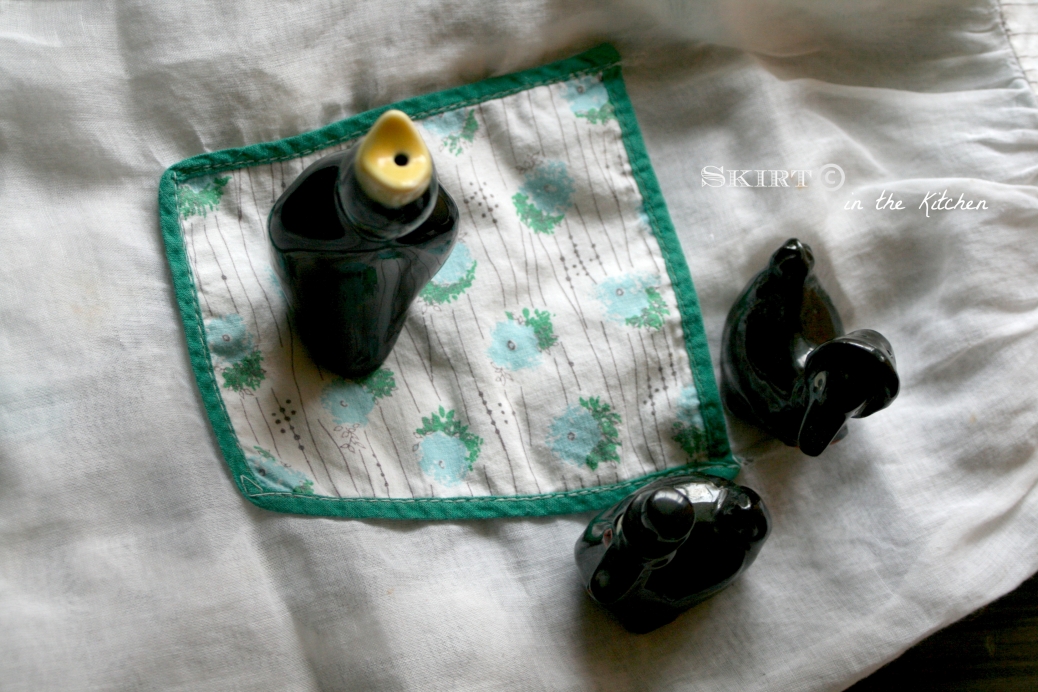 I've never baked with a pie bird.  I guess I could, being that there's a first time for everything.  I wonder if it really whistles during baking…  My middle child likes to blow through this for an actual whistle sometimes while darting through the house!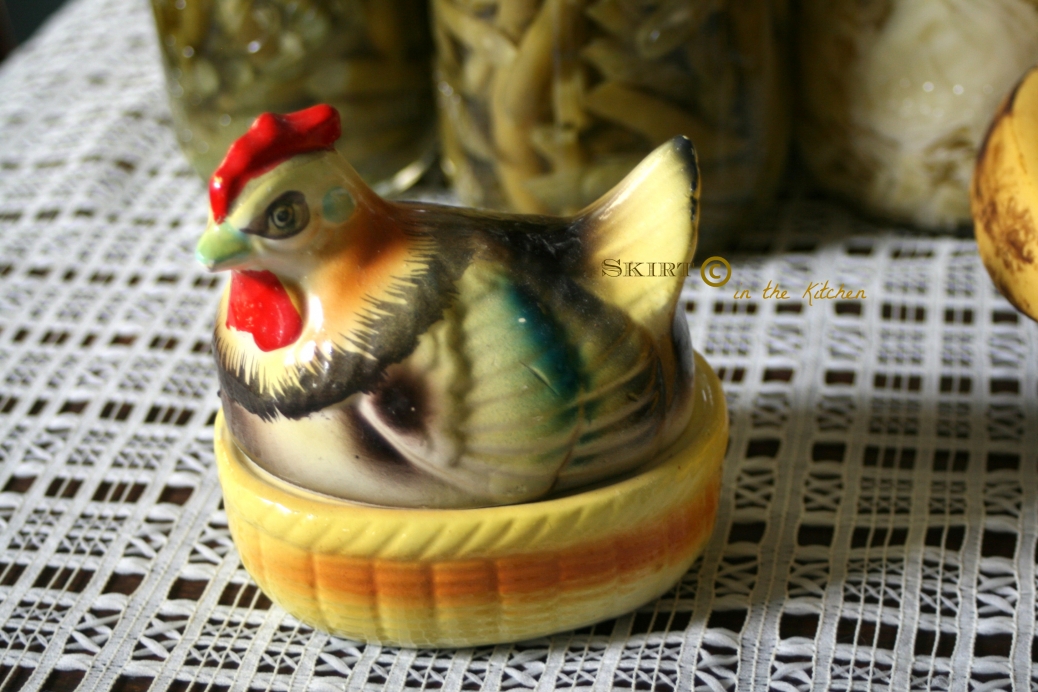 This is a cute vintage salt & pepper shaker set.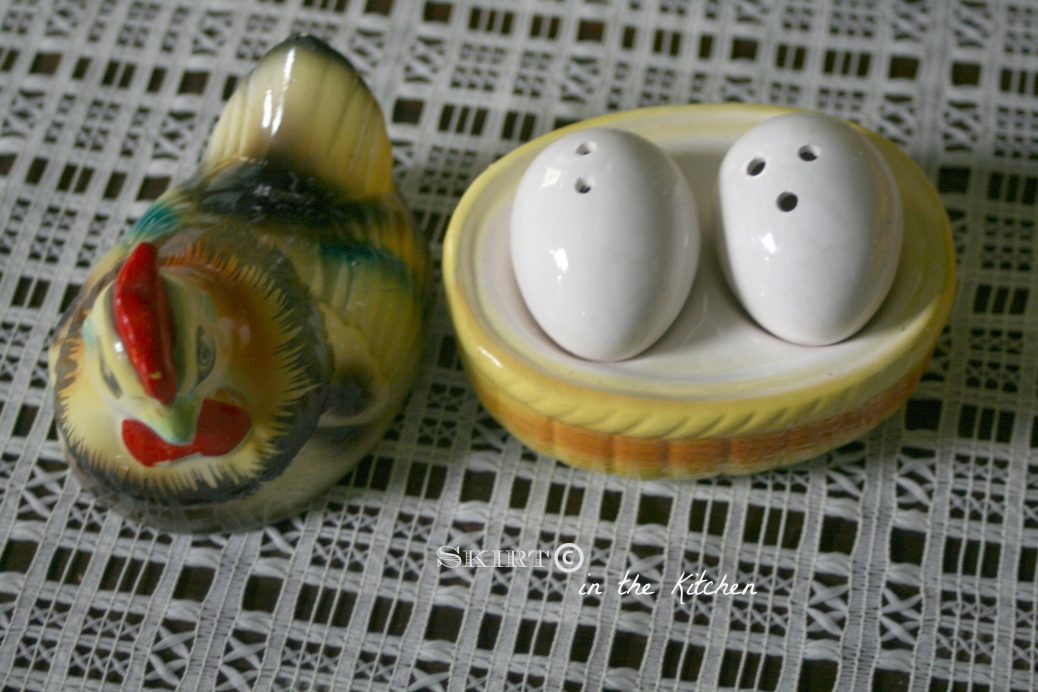 "The eggs have it."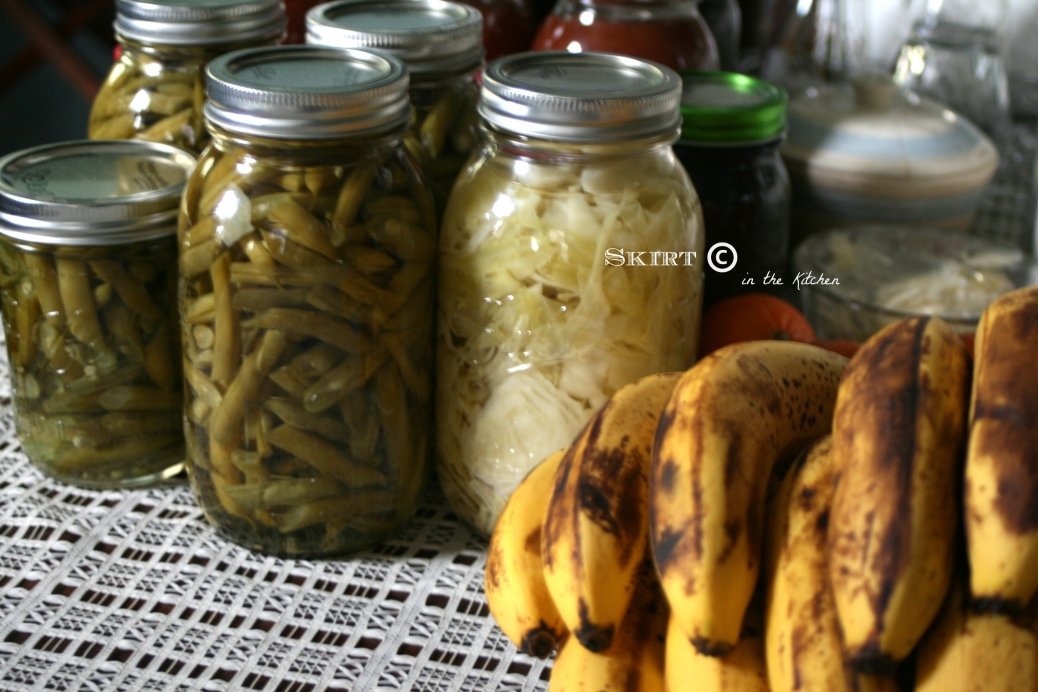 Summer garden vegetables preserved for winter…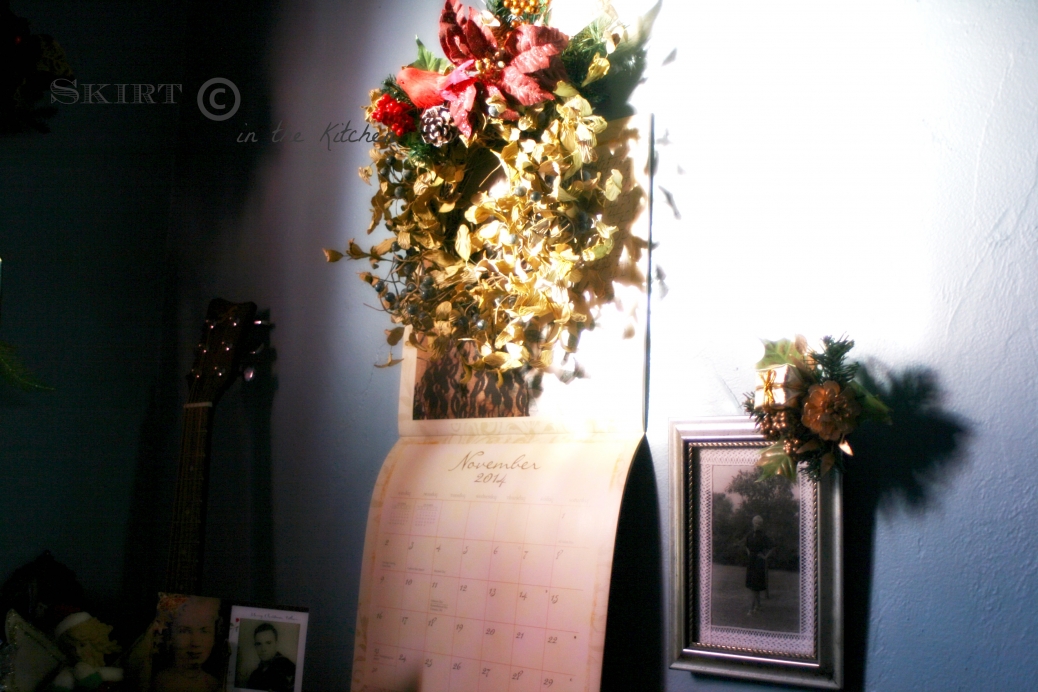 Since there's always much that has to get done, I've started decorating for the holidays.  I don't relish having to scurry last minute on anything.  Sometimes I have to, but I'd rather not.  I try to prepare as much as possible, no matter what, if I may.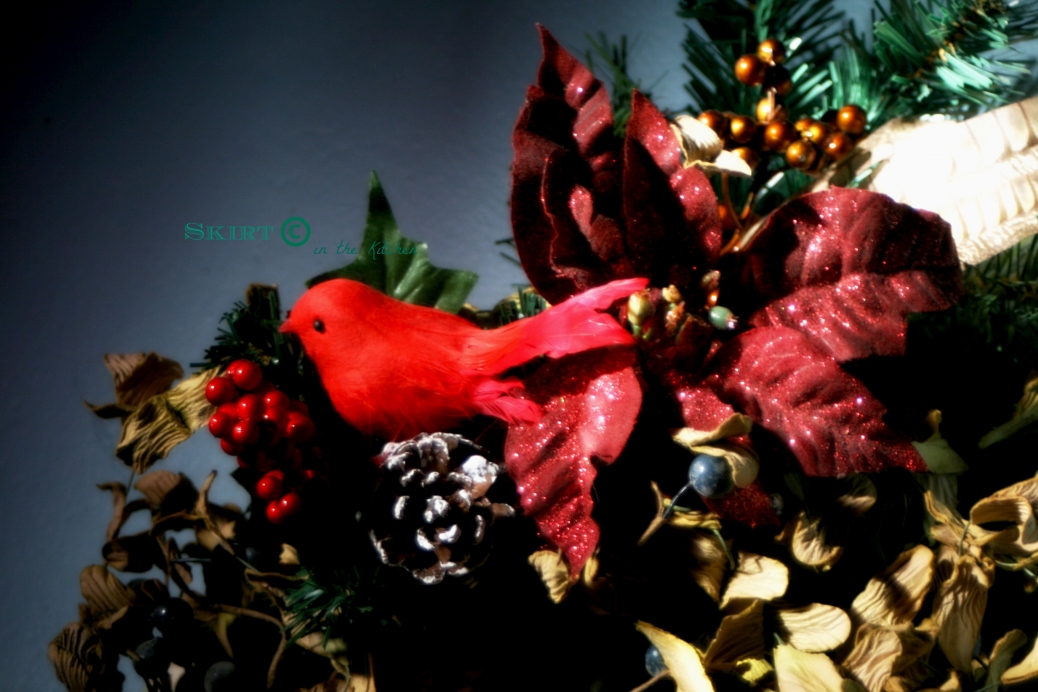 Let there be old with new, vintage and modern.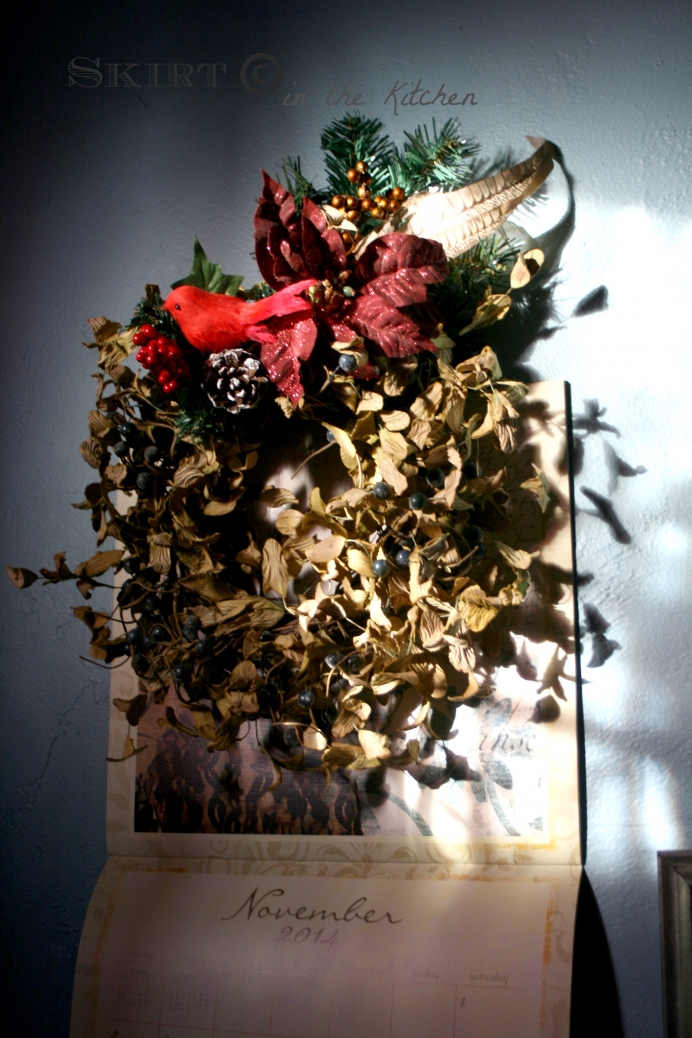 Light is warm and pretty, makes everything lovely.  The shadows of the dried leaves on the wreath resemble birds flying.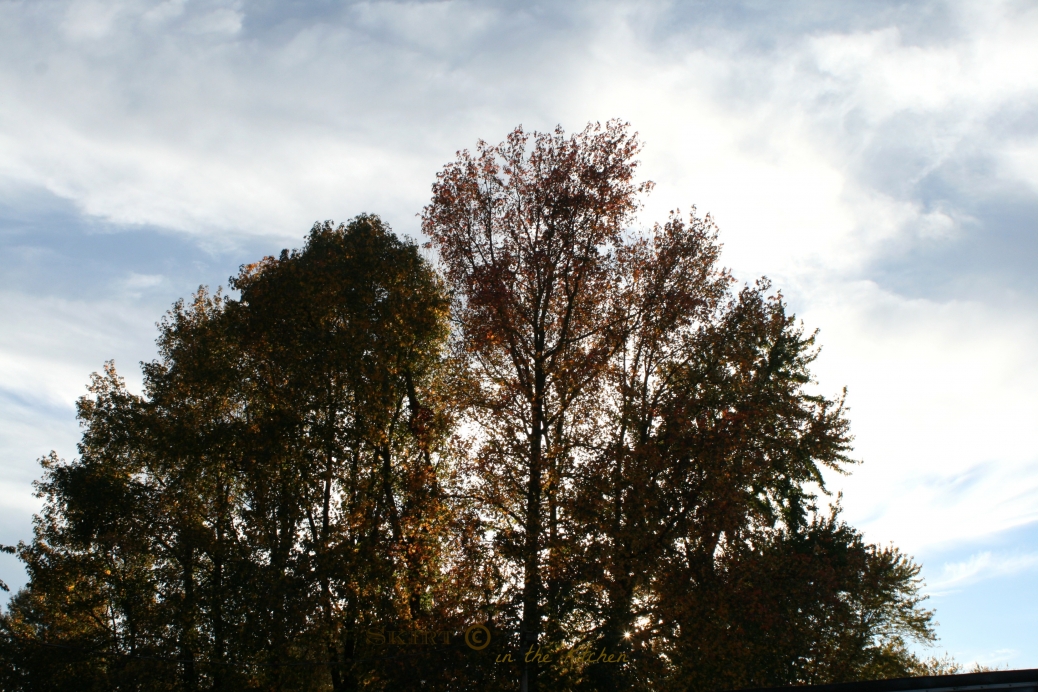 Have you been watching the leaves turn, then fall?  Have you slowed-up a bit, let yourself just be still for a moment, to marvel at nature's beauty for the season before the leaves are gone?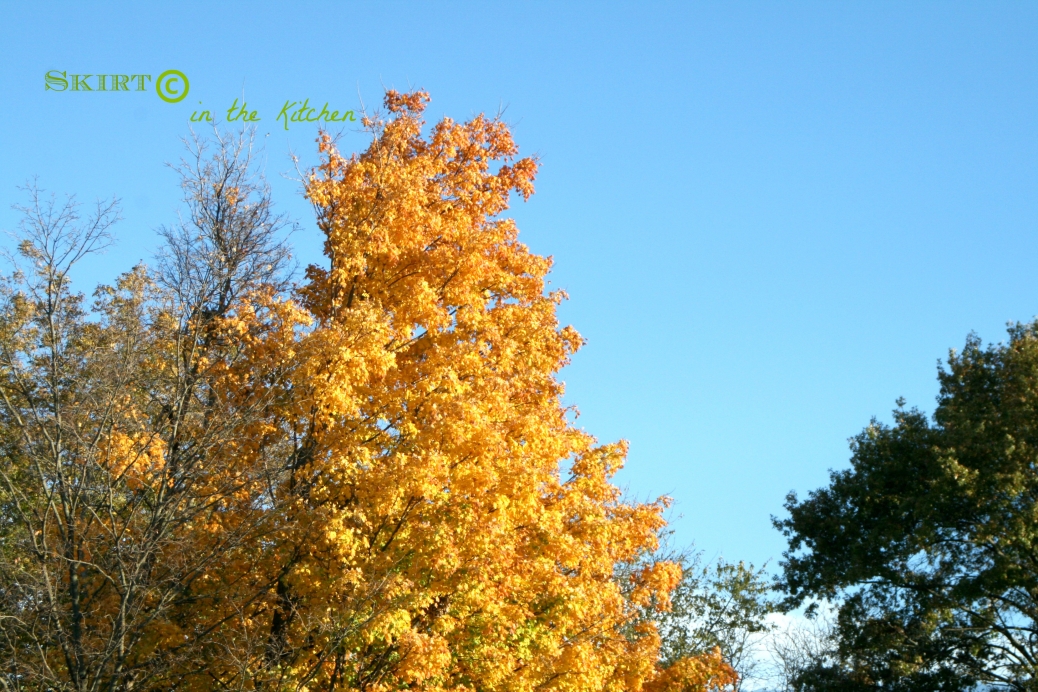 The sky can be so blue on a fall day.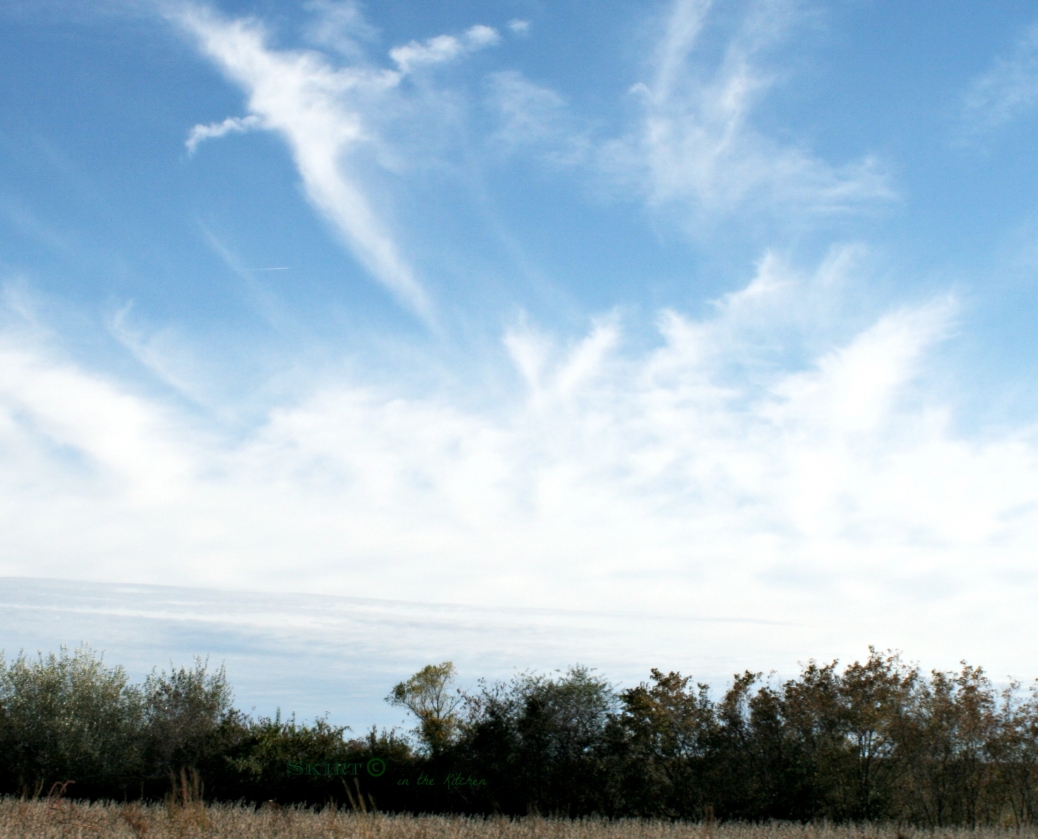 All things beautiful and lovely cometh from above.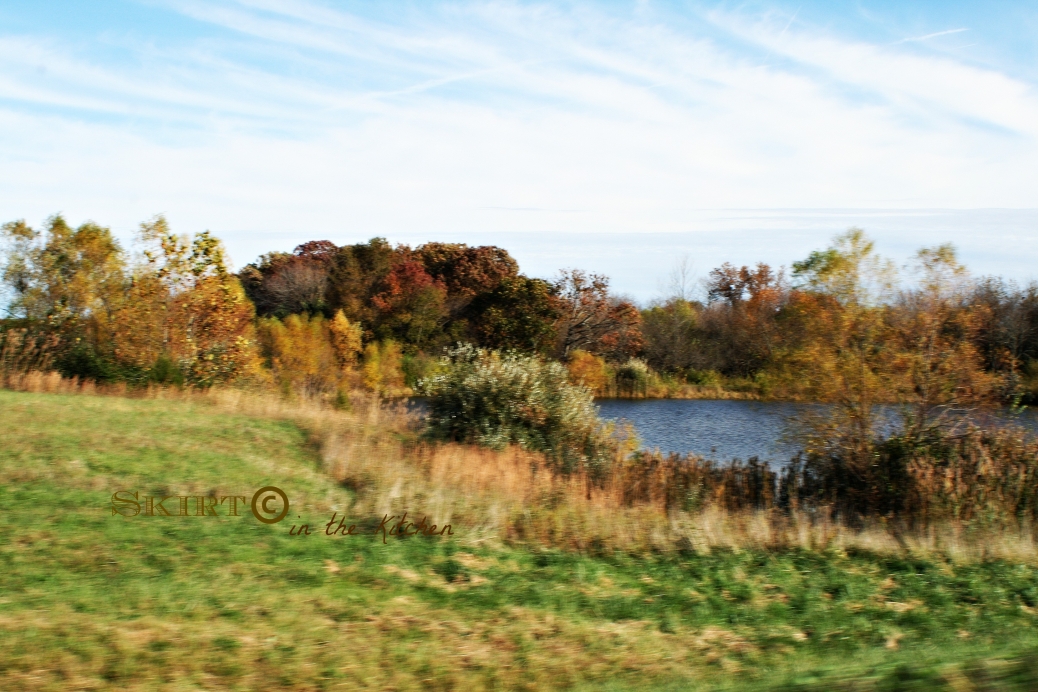 A good fishing…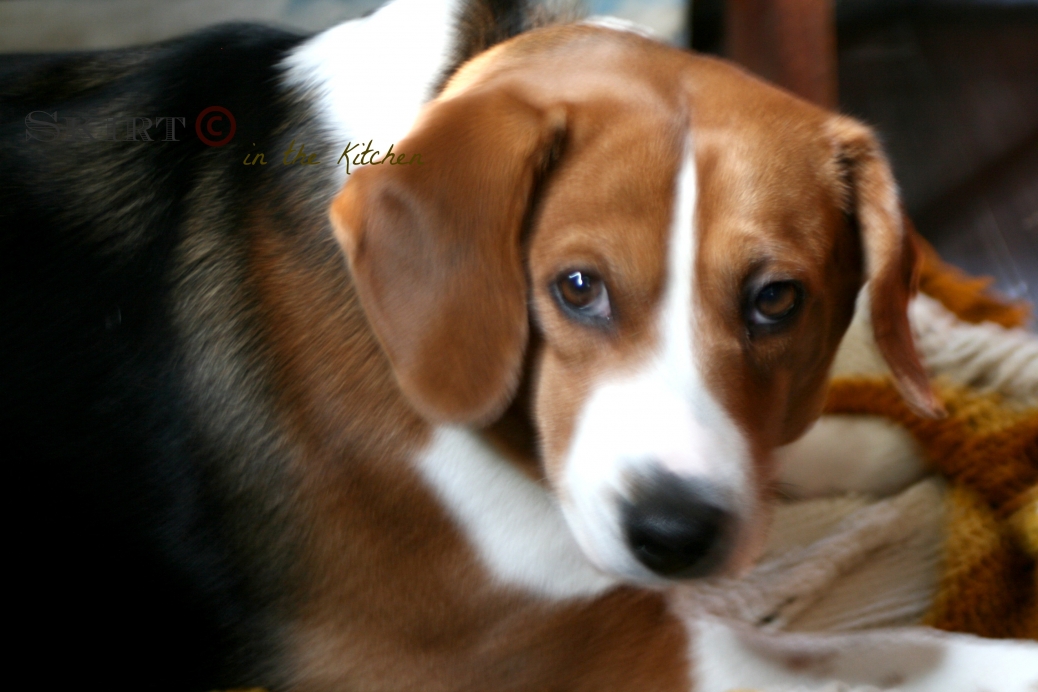 My sweet Beagle…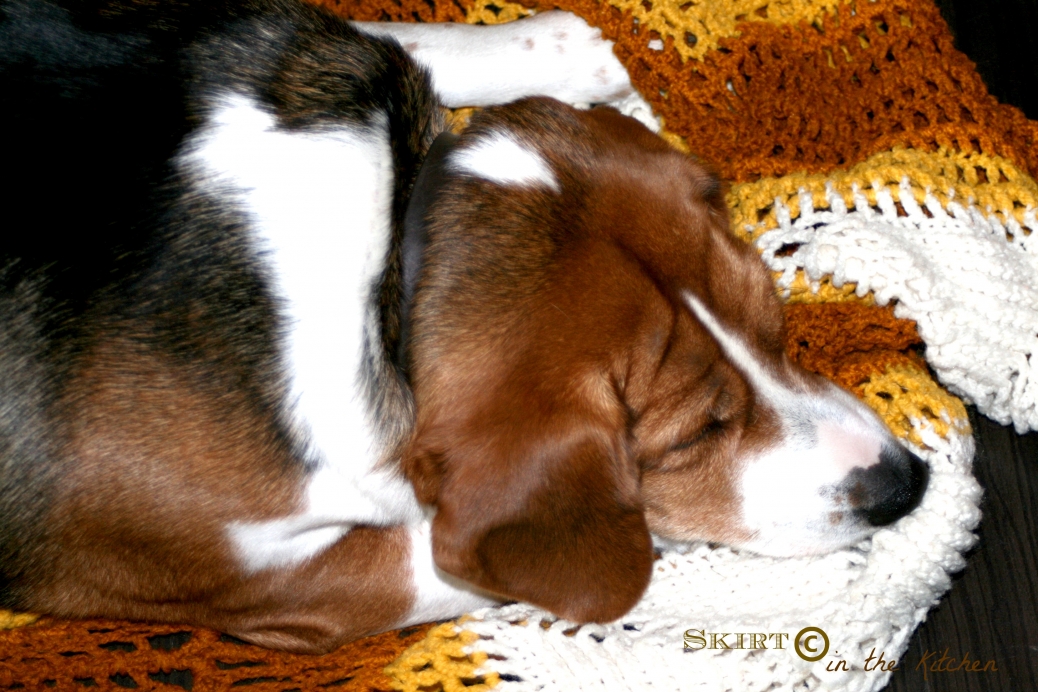 She still sleeps a lot!  She sort of dreams that she can squirrel hunt.  When she goes outdoors, she pretends she's on a mission for squirrel food-minus the tails.  Knowing her, she'd rather snatch some bacon from a plate when no one is looking.  She's a thief!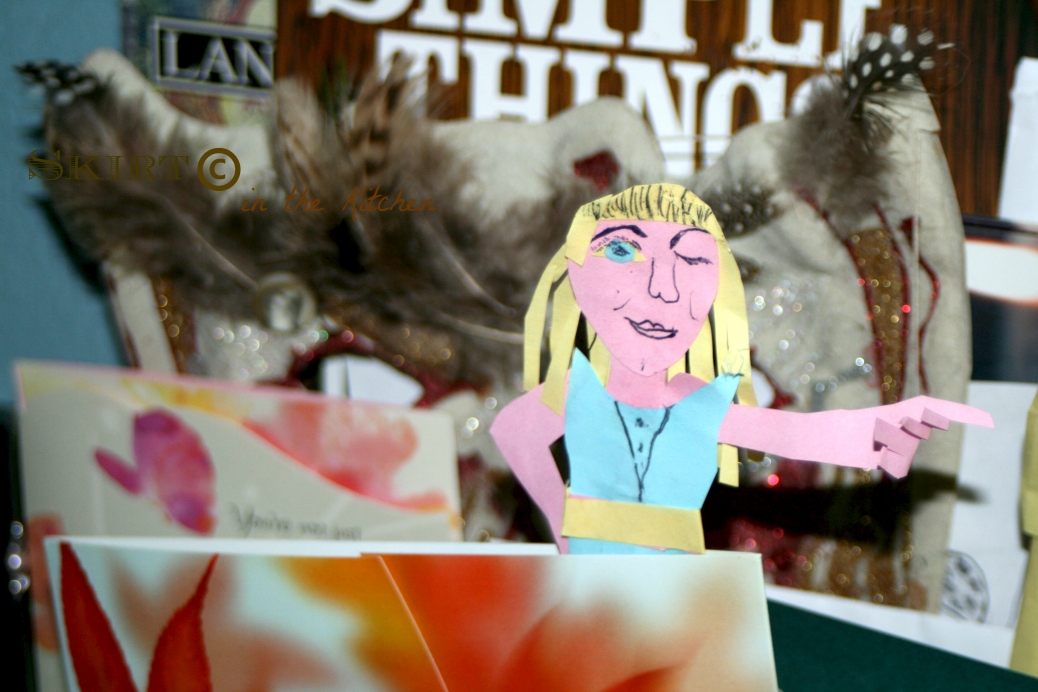 My daughter makes paper dolls.  This one has an index finger pointing, a hand on hip; a bossy little paper craft!
She did her own makeup for Halloween.
She fixed her own hair.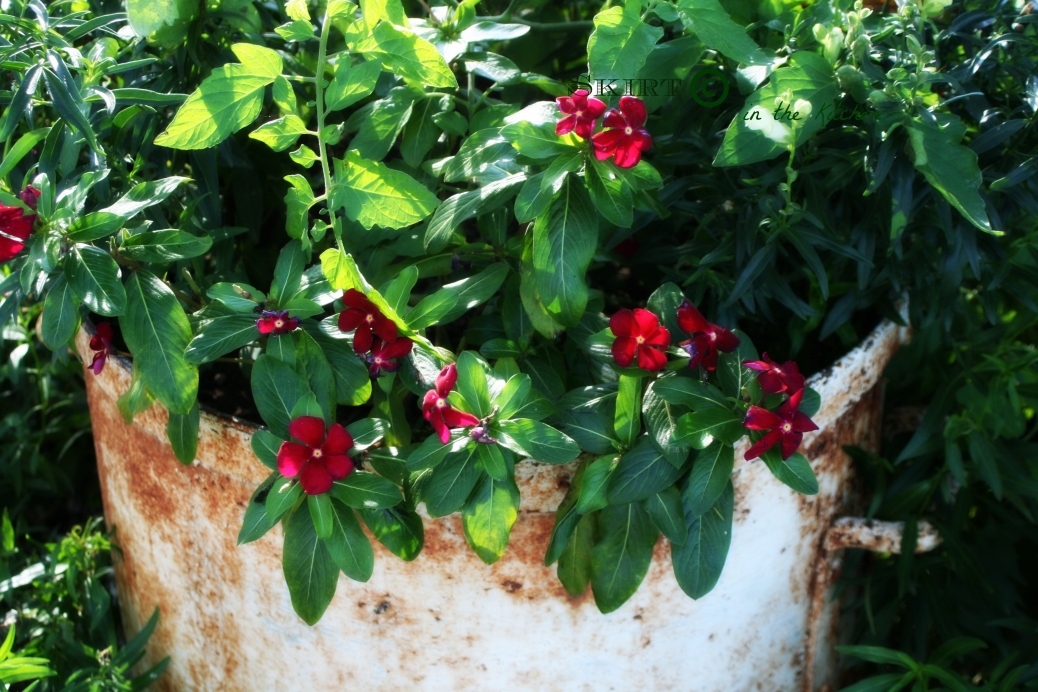 [plant by ARDELL]
Enjoy every moment of a rose-colored season.  [Pink for Breast Cancer Awareness.]