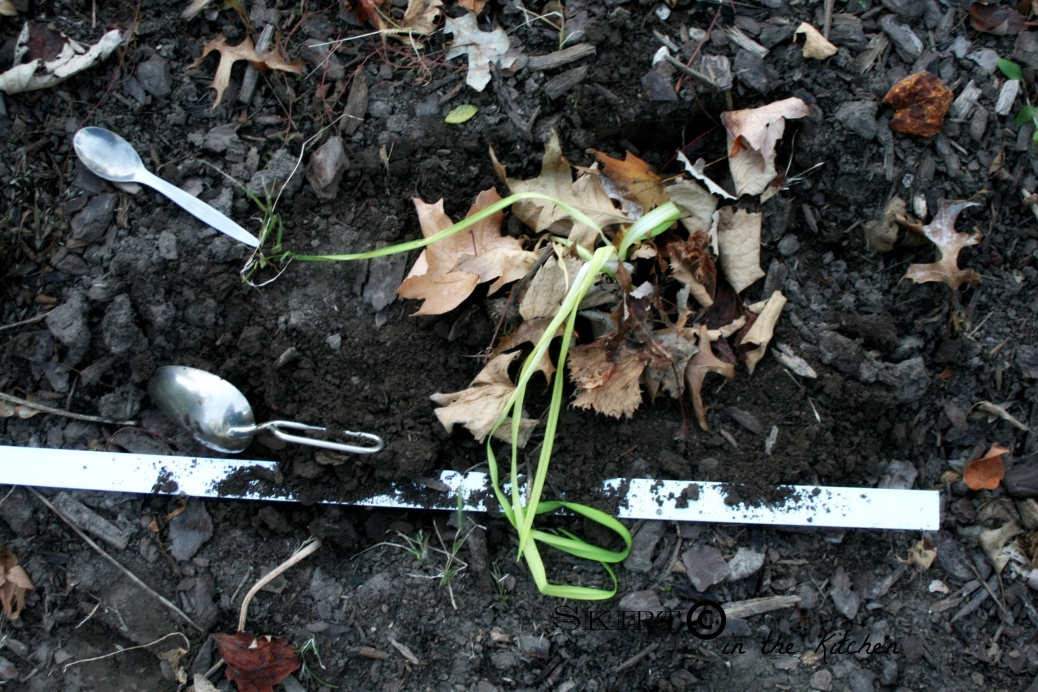 Skirt in the Kitchen
When you don't have time to get everything in the ground before the first frost, or a hard frost at that, try heel planting for winter.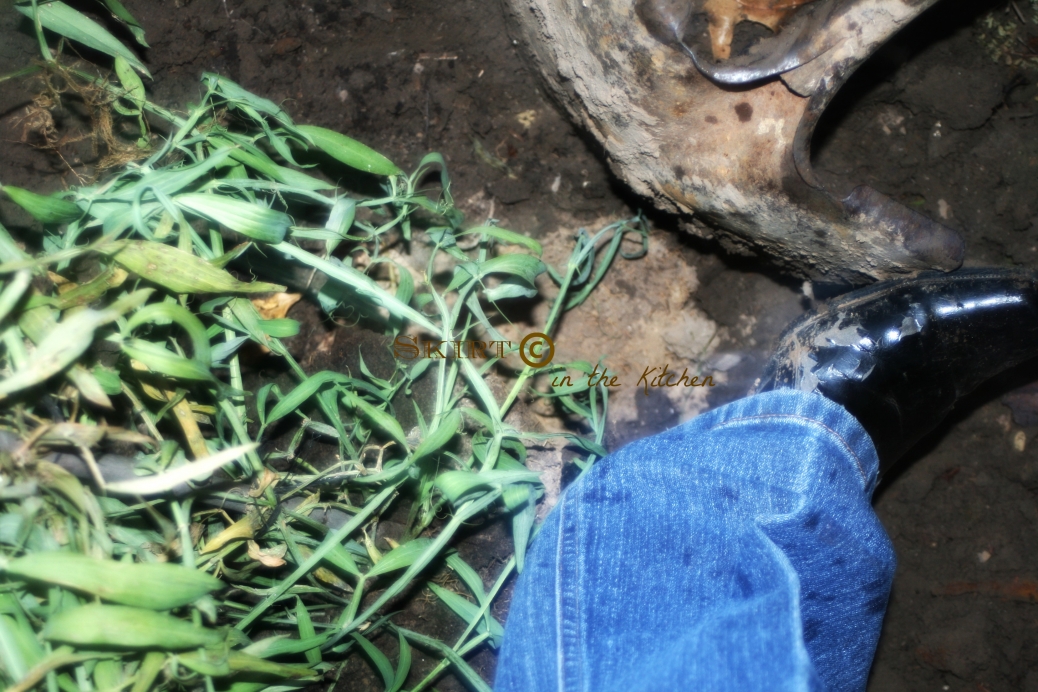 [climbing sweet pea]
Dig a shallow hole with the intention of transplanting in the spring, when you can plant properly, having the roots spread over a mound in the ground.  To plant in a hurry and keep the roots protected for the winter, simply lay the roots, then cover with dirt and mulch with leaves.  I mix a dry organic fertilizer with the dirt that the roots will need for nourishment for their winter sleep.  This method that the old-timers have been prone to do, quick-planting, is referred to as "heel in planting".
[daylilly]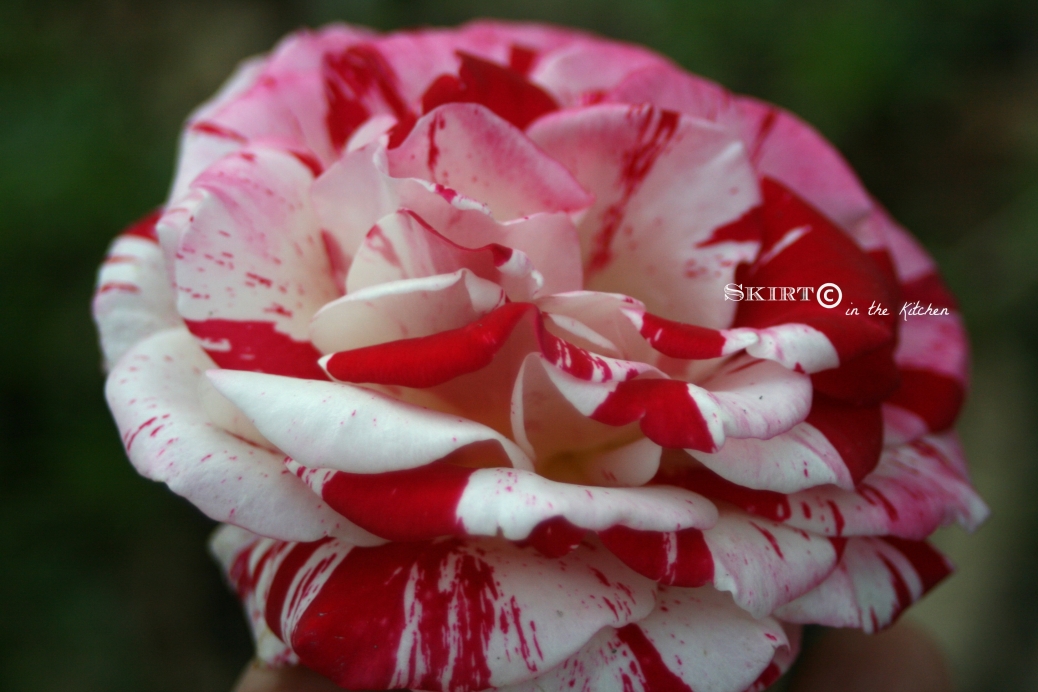 [rock-n-roll variegated rose]
Be sure to transplant early in the spring, well after the last frost.
winter sleep