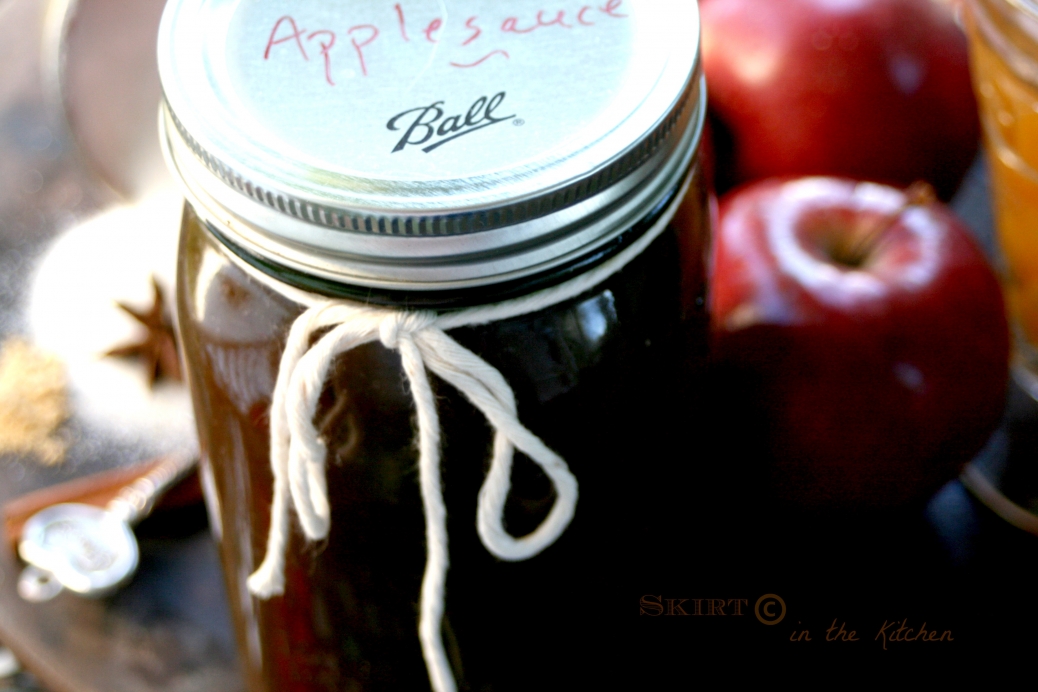 This slow-cooker
 applesauce is adapted from the recipe, Overnight Apple Butter, by Martha Stewart.
I really like this recipe.  I like how old-fashioned the applesauce is, how it tastes, plus, I like the color-a deep brown.
 Instead of leaving the slow-cooker lid ajar for most of the cooking hours to thicken up the apples into a butter, I prefer leaving the lid securely on the crock pot
 throughout the entire duration of cooking so that it cooks into applesauce!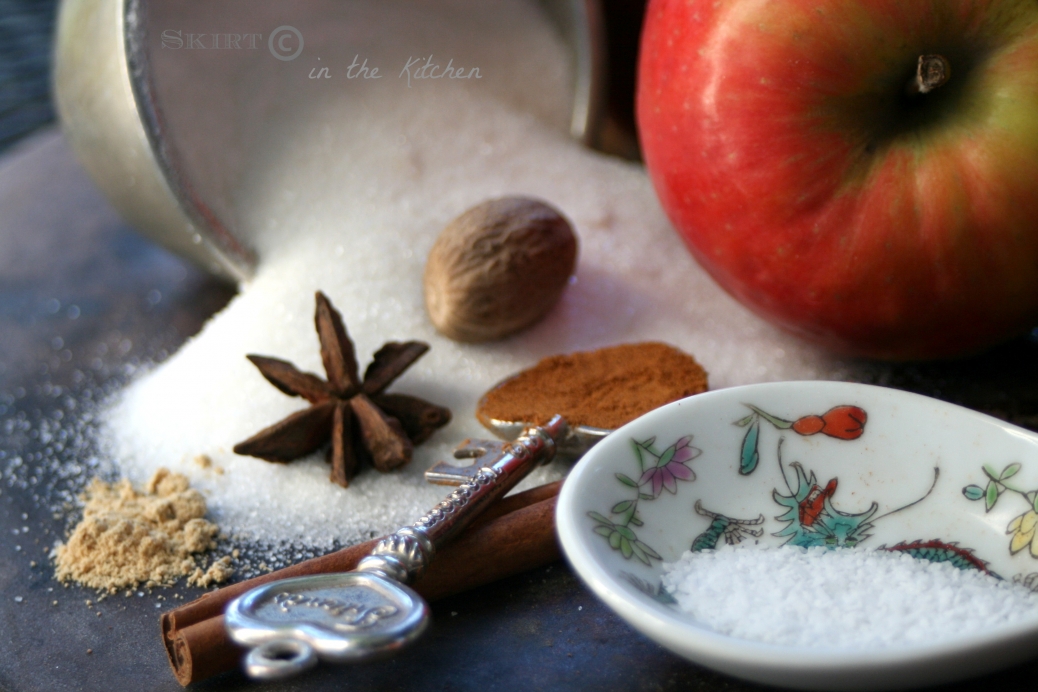 I think an assortment of different types of apples make the best flavor for applesauce.  A couple of tart ones are nice in the mix, too!
Peel and quarter
 apples for 5 pounds.  Put all the ingredients in the crock pot:  1 anise star
, the apples, 1/2 teaspoon ground cinnamon
, 1/4 teaspoon ground ginger
, 1 3/4 cups granulated sugar, 1/2 teaspoon coarse salt, 1/4 teaspoon freshly grated
 nutmeg
, 1/4 cup freshly squeezed lemon juice,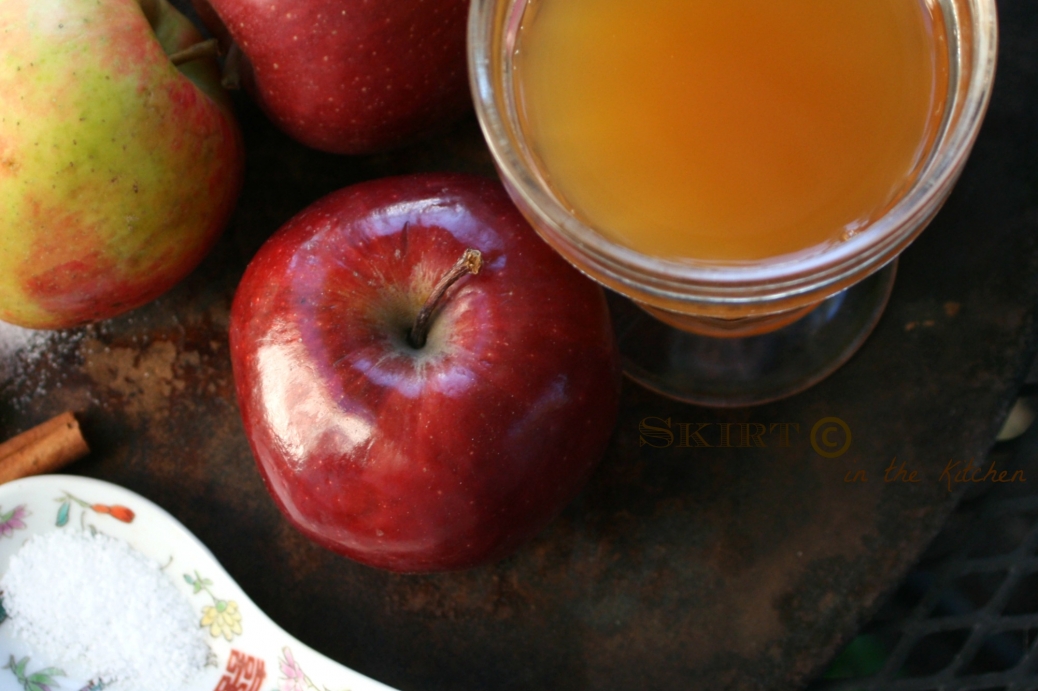 and 2 cups good-quality apple cider.
Cover and cook on high setting for 1 1/2 hours.  Stir, then reduce the heat to low for 1 hour.  Remove the anise star.  Cook an additional 7-9 hours.  Refrigerate or preserve into jars
.
apple of your eye