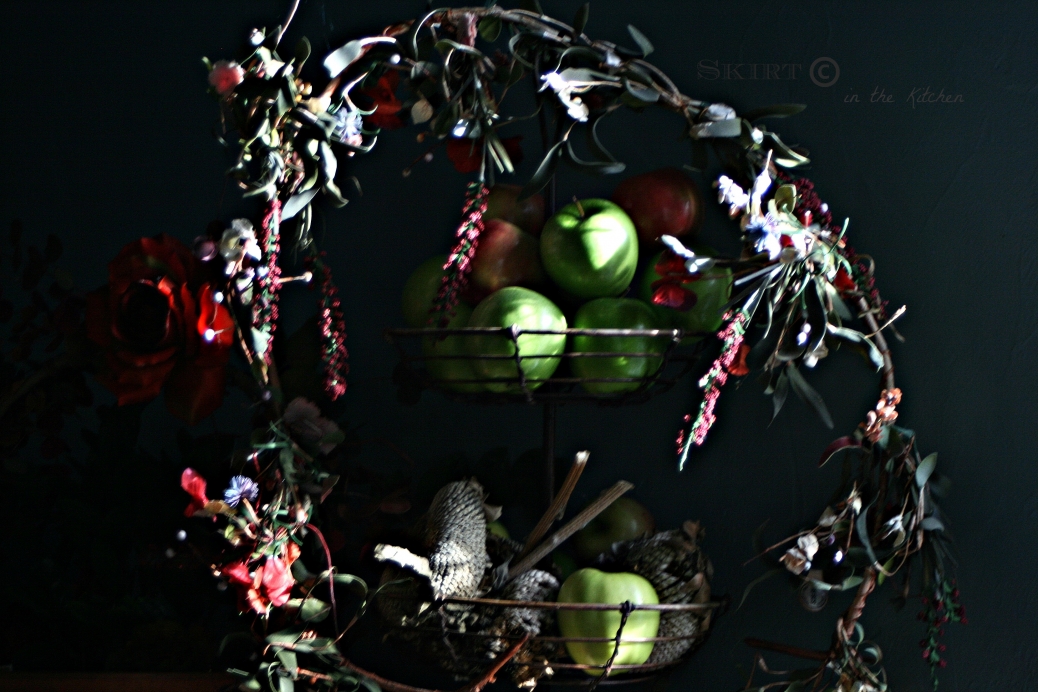 exclusively Skirt in the Kitchen
It's a beautiful time of year to bring in nature's spent flowers and seasoned foliage for fall decorating.  Group them with an artificial vine of flowers and real fruit, and you have it made!  Always  add fruit or vegetables to a fall setting.  Green apples accompany well in fall arrangements, having a bright and cheerful color.  This arrangement is with a wrought-iron fruit basket that is three-tiered.  I've arched the tall iron basket with the artificial vine, having some pieces dangle in a grape-hanging kind of way.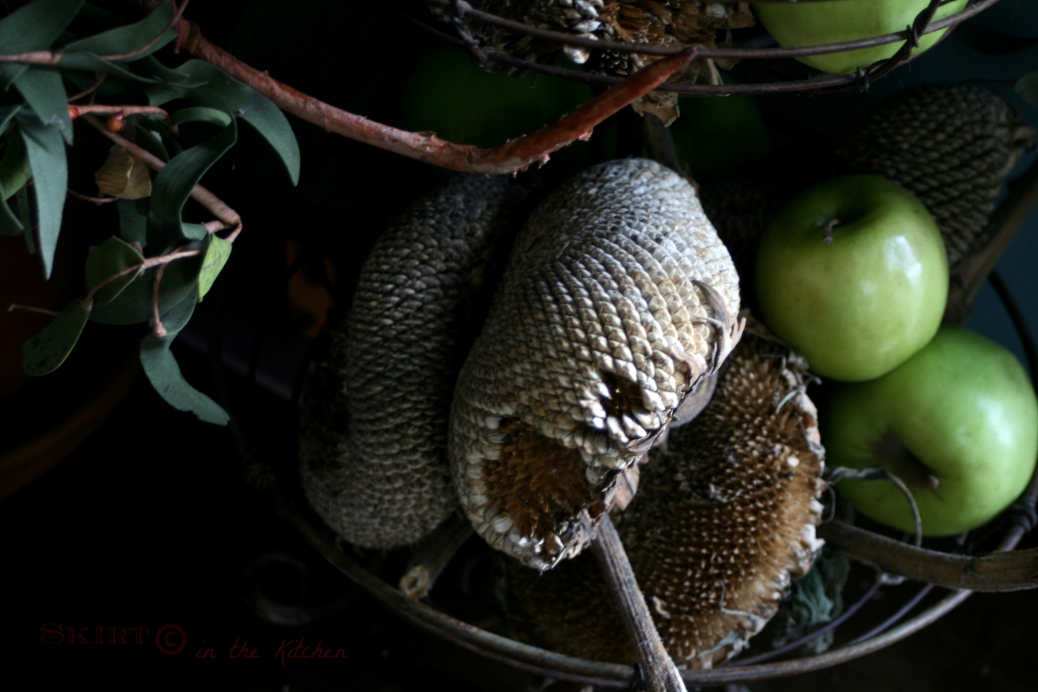 Dried sunflower heads, even with seeds missing, nicely accent a fall setting.  The colors range from gray to brown.  The pattern of the seeds are still impressive to look at!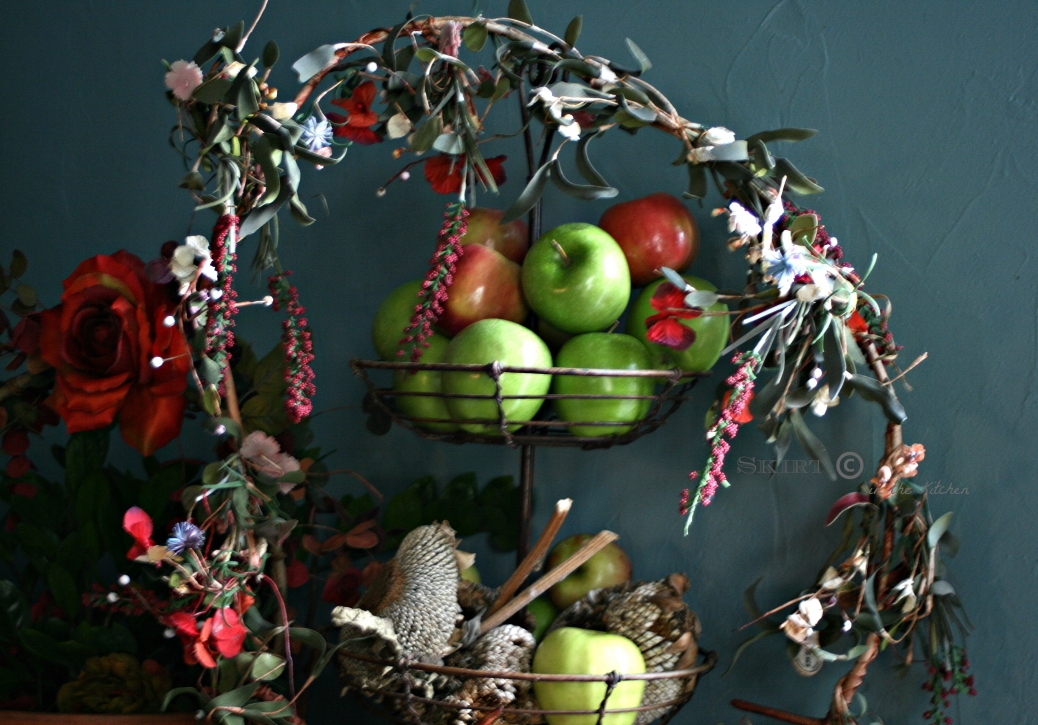 Filling the basket sloppily can make the entire arrangement neat in appearance.  It's better than trying to make it look so "in place".  Something "out of place" causes the look to come together.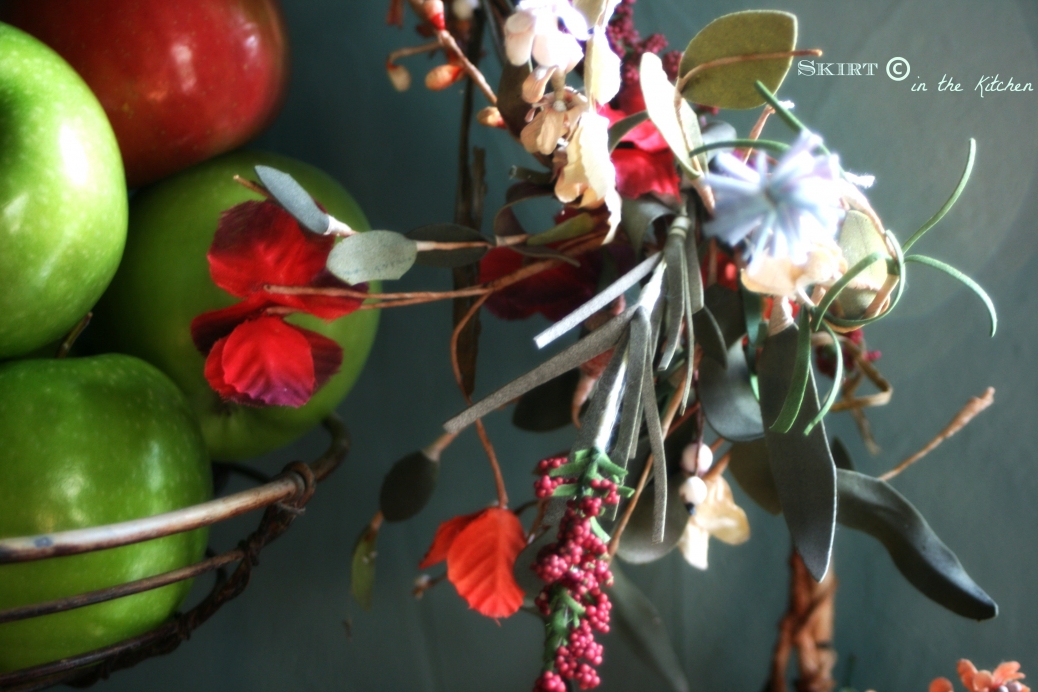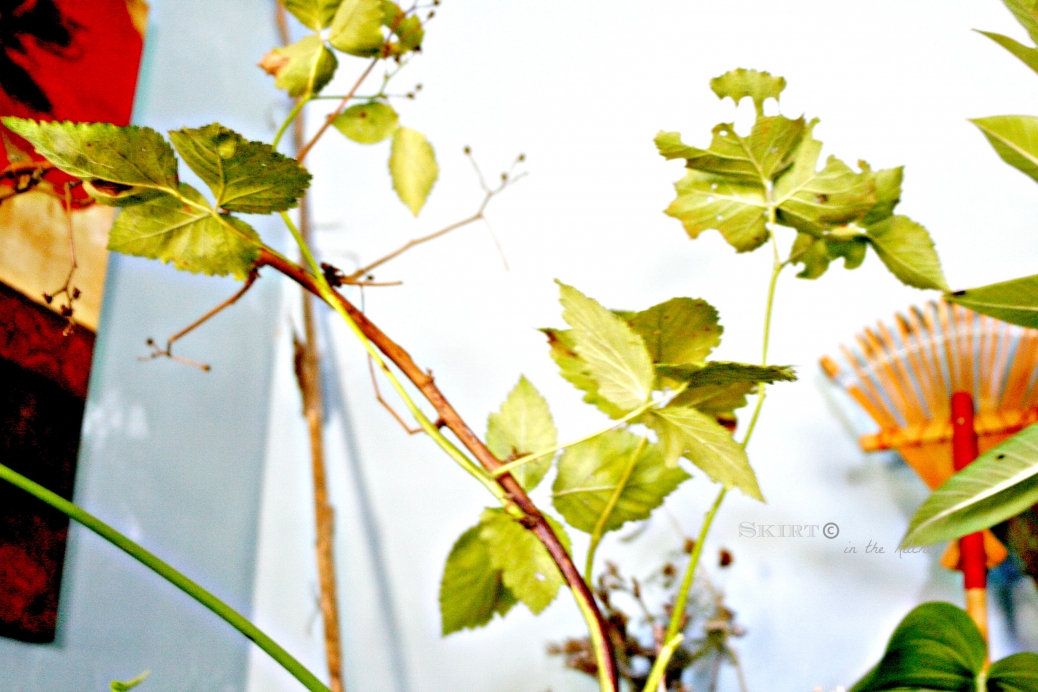 Another good thing to do is sticking small limbs and vines into other plant pots or vases for indoors.  It's enjoying nature's look even after the ground freezes.
savoring the season