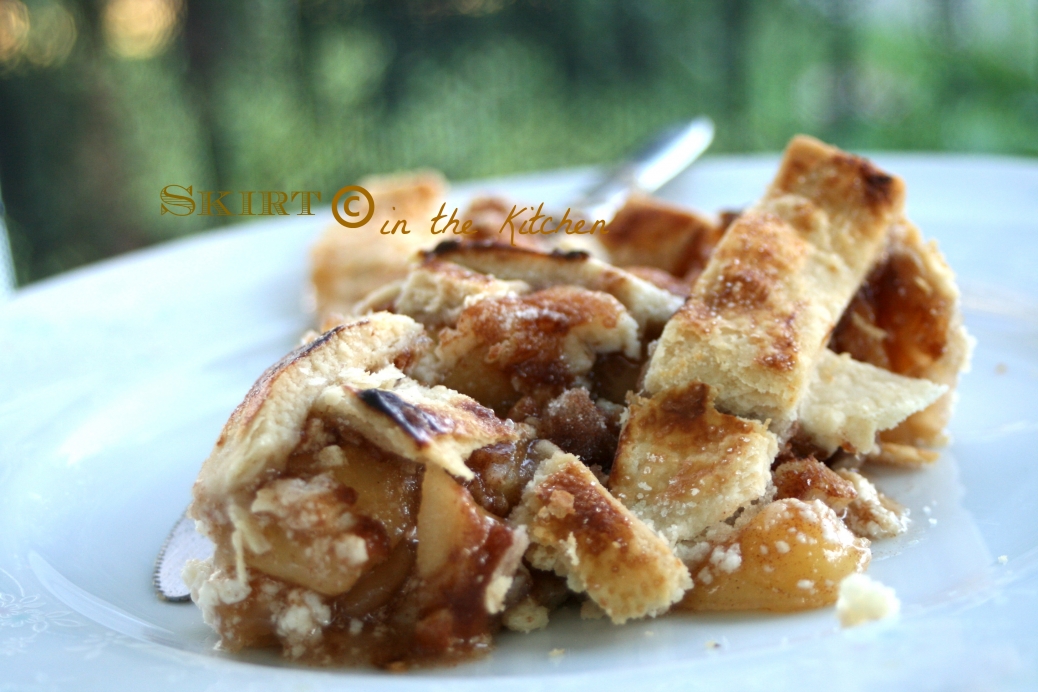 adapted from the collected recipes of Mildred Sheldon
This recipe comes from Plains, Kansas, submitted by Mrs. Emma Jane Headrick.
I am thoroughly taken with this pie.  It's surprisingly a magnificent pie.  Who would have thought that putting sour cream in apple pie would be such a win?!  There are hardly any ingredients in the apple filling.  Cinnamon is the only spice.  There's nothing complicated about it.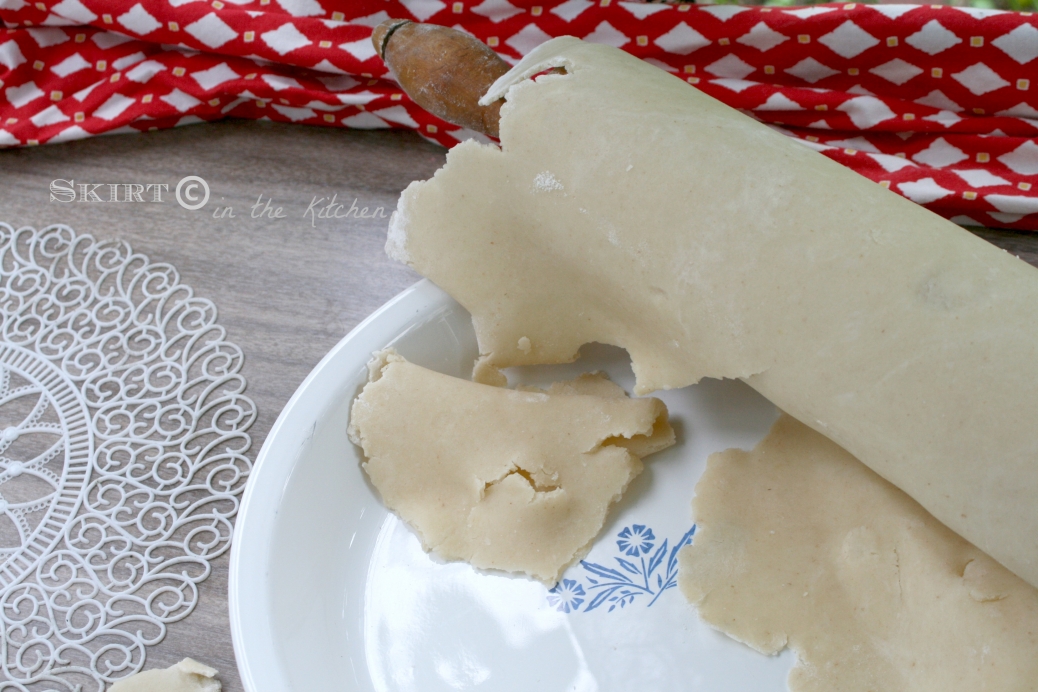 For the pie crust, using your hands, work 1 stick unsalted butter (1/2 cup) and 1/2 cup white shortening or lard into 2 1/2 cups all-purpose flour and 1/4 teaspoon salt.  Gradually work in 1/8 to 1/4 cup, sprinkles or drizzles at a time, of iced water.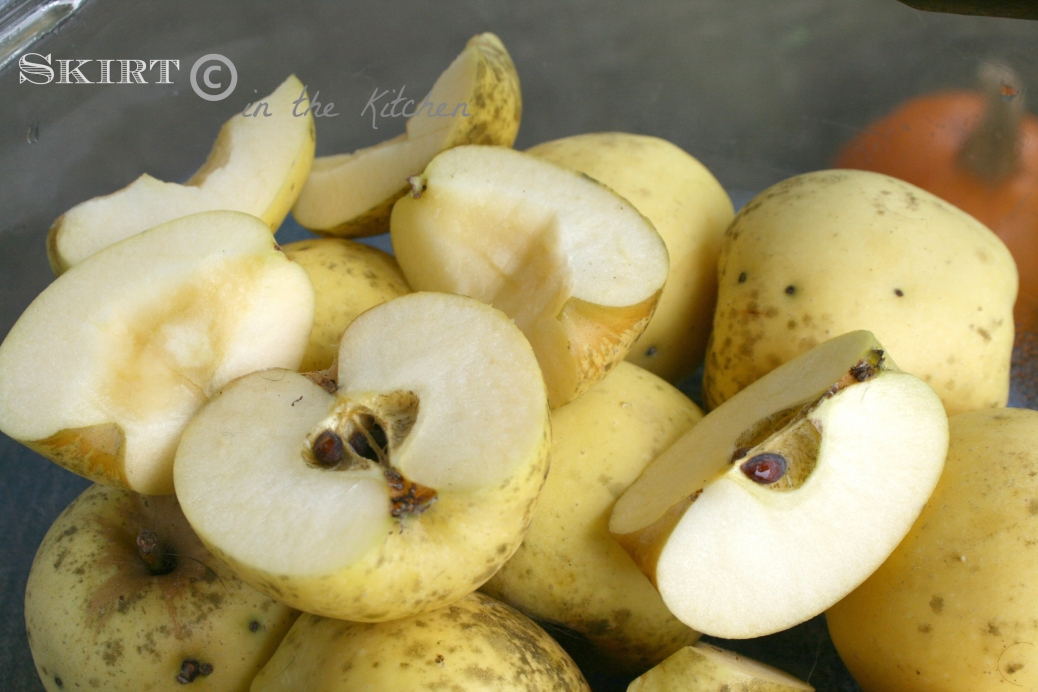 Core and pare enough tart or semi-tart apples to fill a 9-inch pie plate.  (Peelings are bagged, ziplocked and thrown in the freezer for jelly-making.  They produce a natural pectin plus added flavoring to their own jelly taste.  Jelly is then strained, and the spent peelings get discarded.)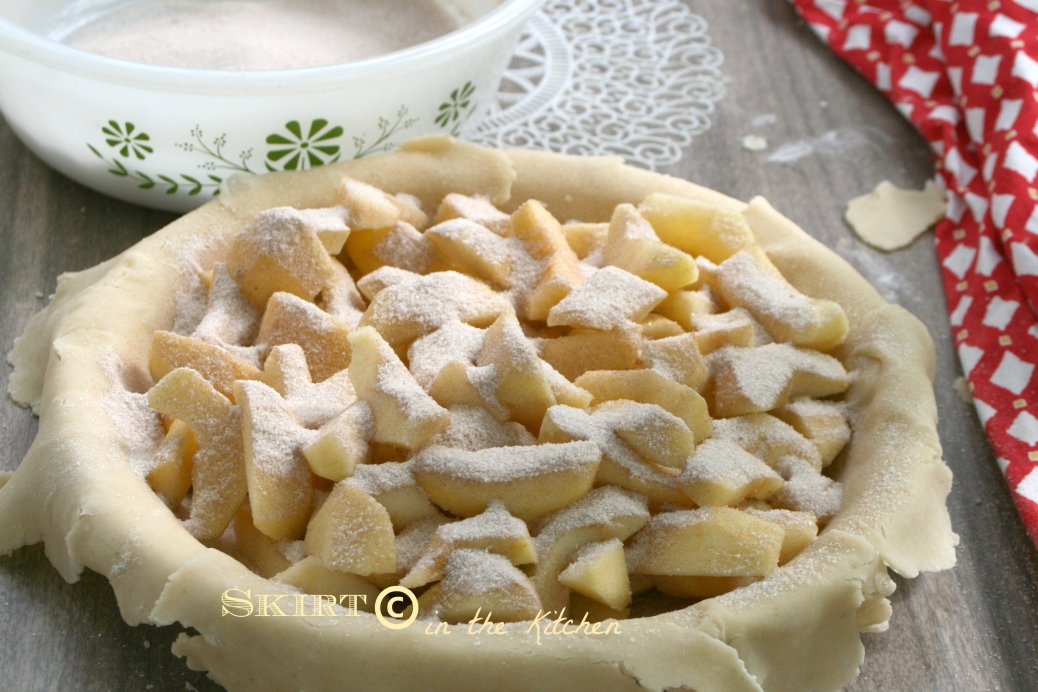 Make the sugar-cinnamon mixture:  1 scant cup (or full measuring cup) granulated sugar, 2 tablespoons flour, 1 teaspoon ground cinnamon, and a pinch of salt.  Pour half the sugar spice over the apples.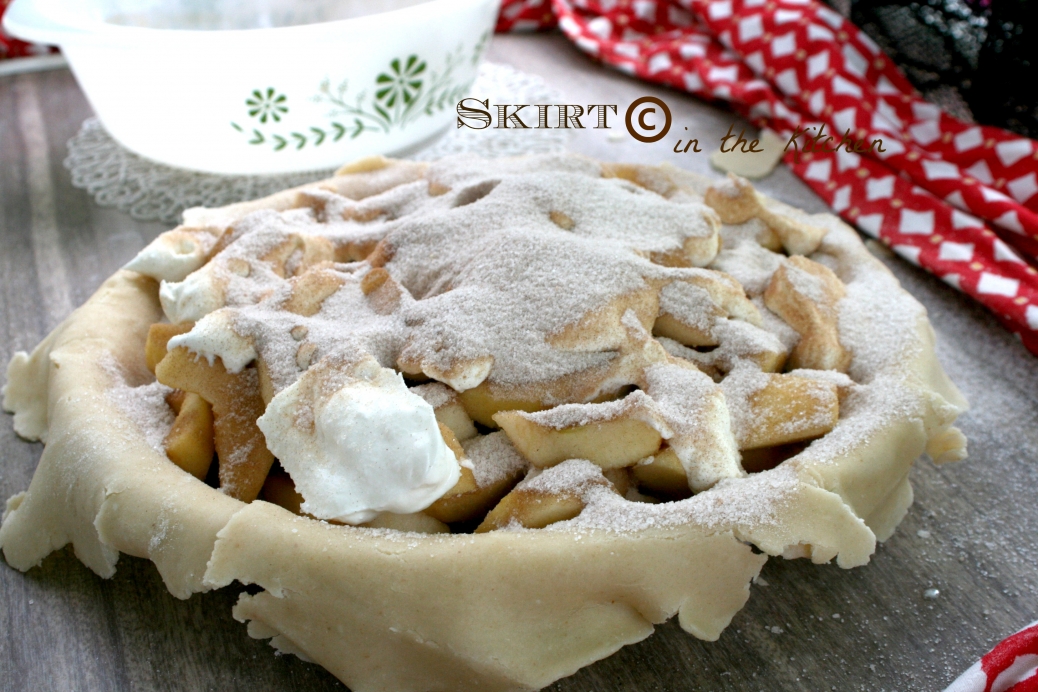 Evenly distribute over the sugared apples 1 cup softened sour cream.  Scatter remaining sugar spice over the sour cream, then put on a lattice top.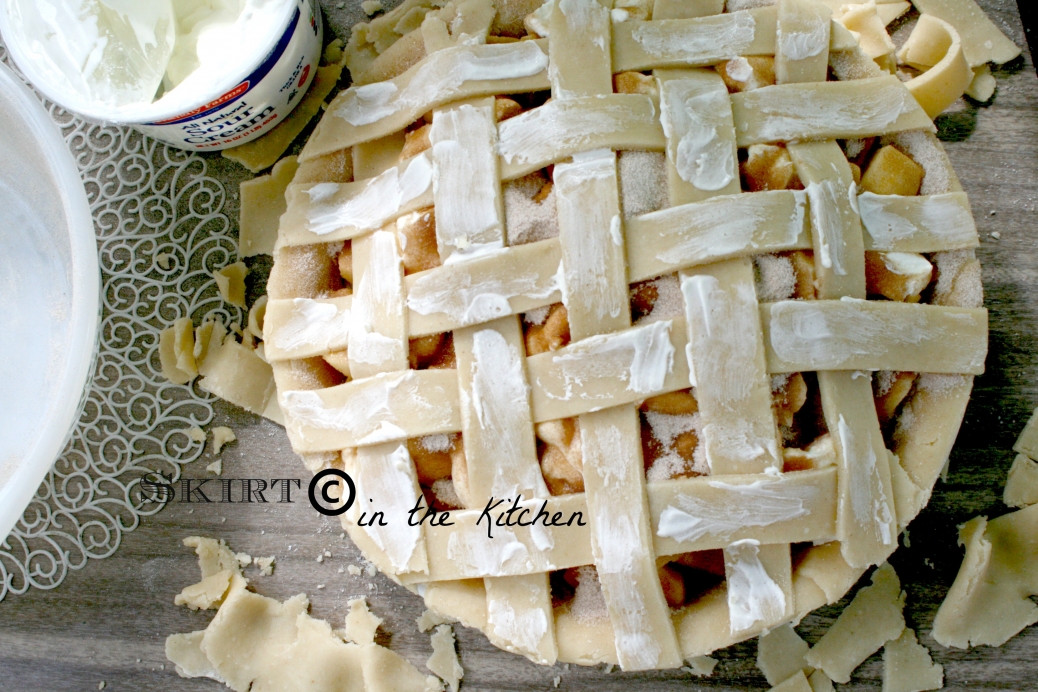 Brush sour cream over lattice strips, then sprinkle lightly with sugar.  Place in a preheated 425 degree oven for 15 minutes; turn down to 350 degrees and continue baking until bubbling and browned on the crust.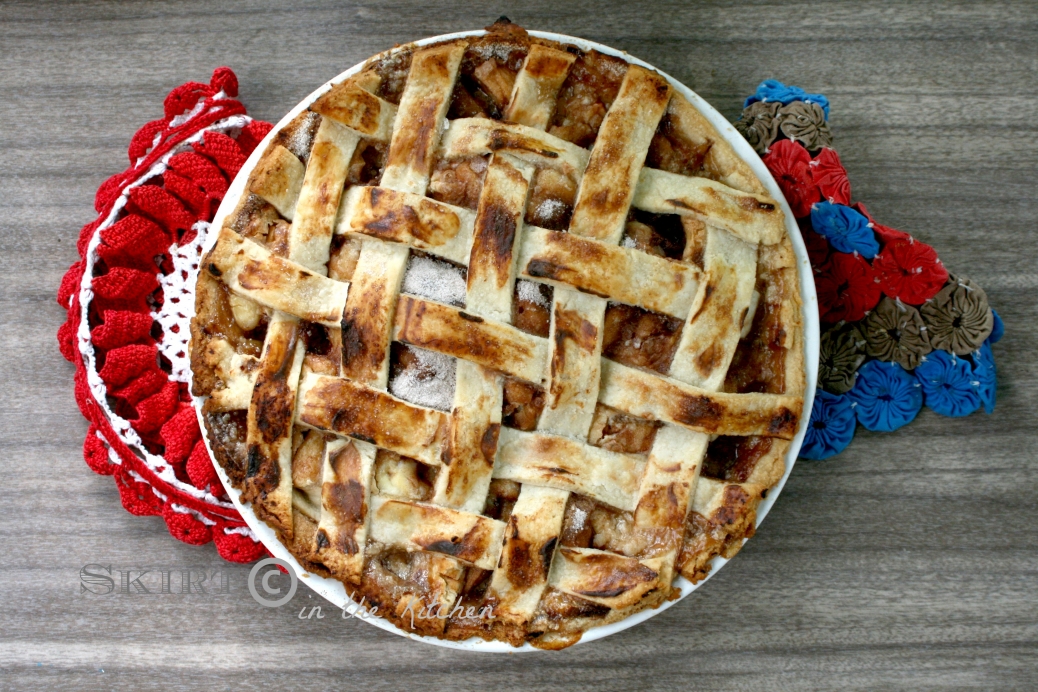 peeking through a lattice