You know by now how much I like coffee and espresso, don't you?  Have a cup with me.  Come sit down and be in my kitchen, be with me here.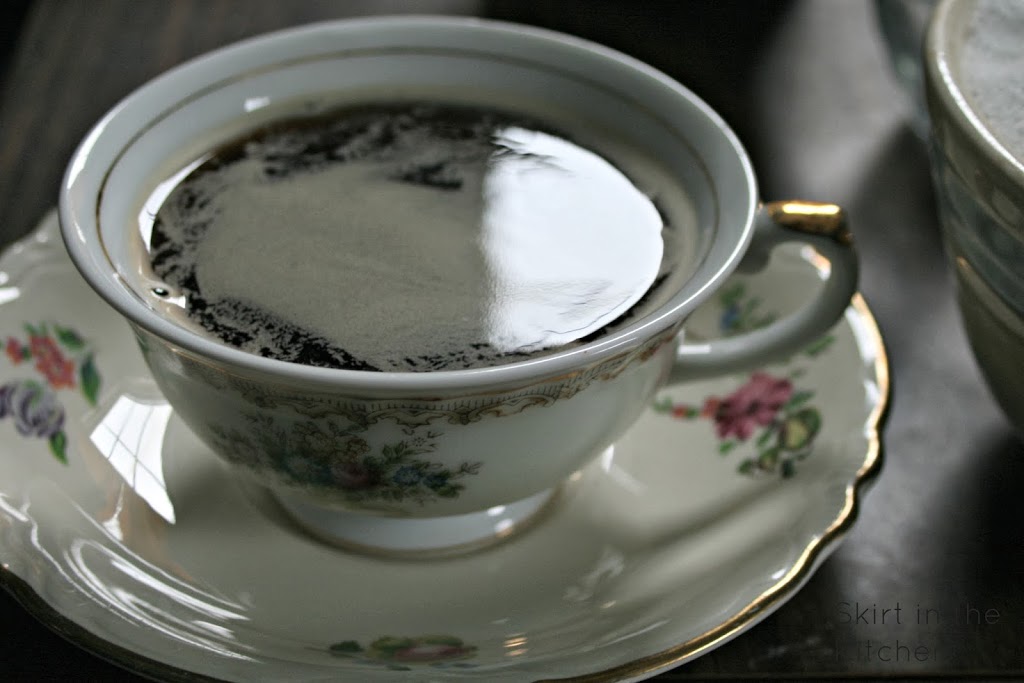 Here's you a cup, I hope you like it.  
Have you had breakfast?  I've got eggs and grits on the stove.  You're welcome to join me.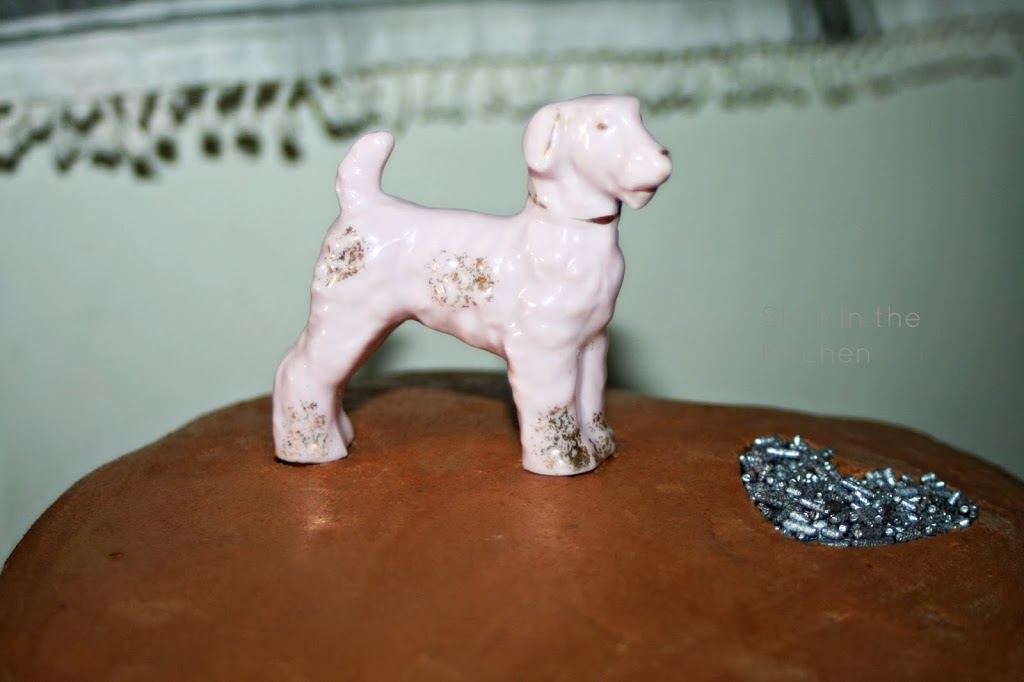 I baked a chocolate cake for Valentine's Day.  I carved out a heart and filled it with silver cake sprinkles to symbolize the poodle's puddle of bones.  Cute, huh?  How 'bout a slice of it if not eggs and grits?  Let's take the day off today… what do you think?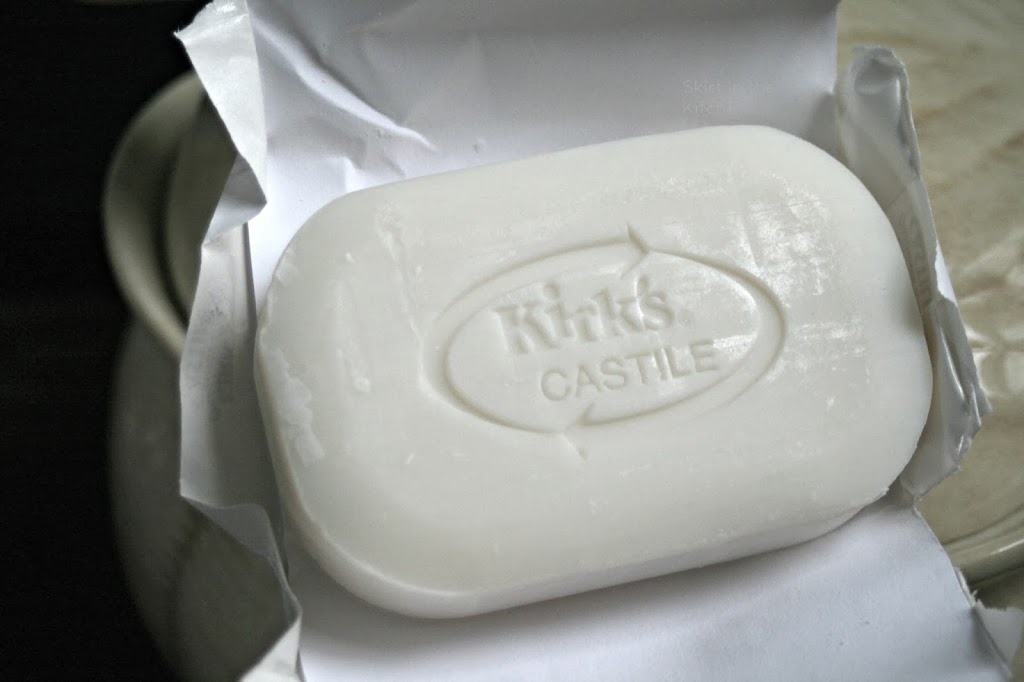 I've got a bar of soap at the sink if you need to wash up.  Have you tried this brand?  It's gentle on the skin, made with coconut.  It's good soap!  (I'm glad you're here.)
I hope you're not allergic to cats…  that's V8.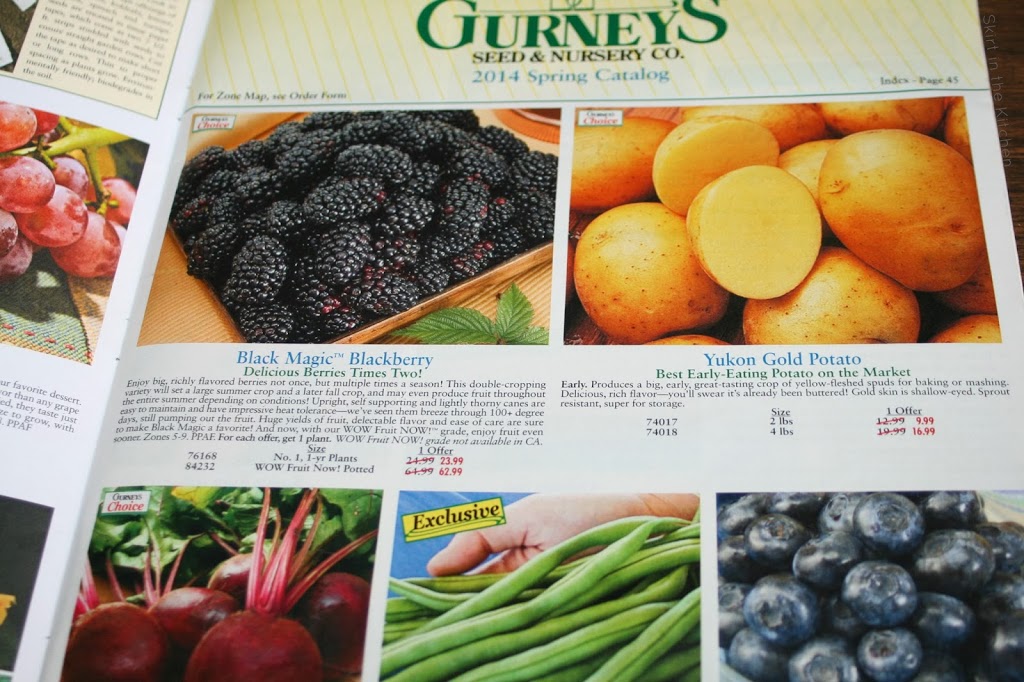 I've been looking at my new Gurney's catalog that came in the mail.  I do this with my morning coffee.  I plan what I want for Spring to plant in my garden.  Do you like to garden?  What's your favorite to plant, vegetables or flowers?  Ironically, I've never planted potatoes…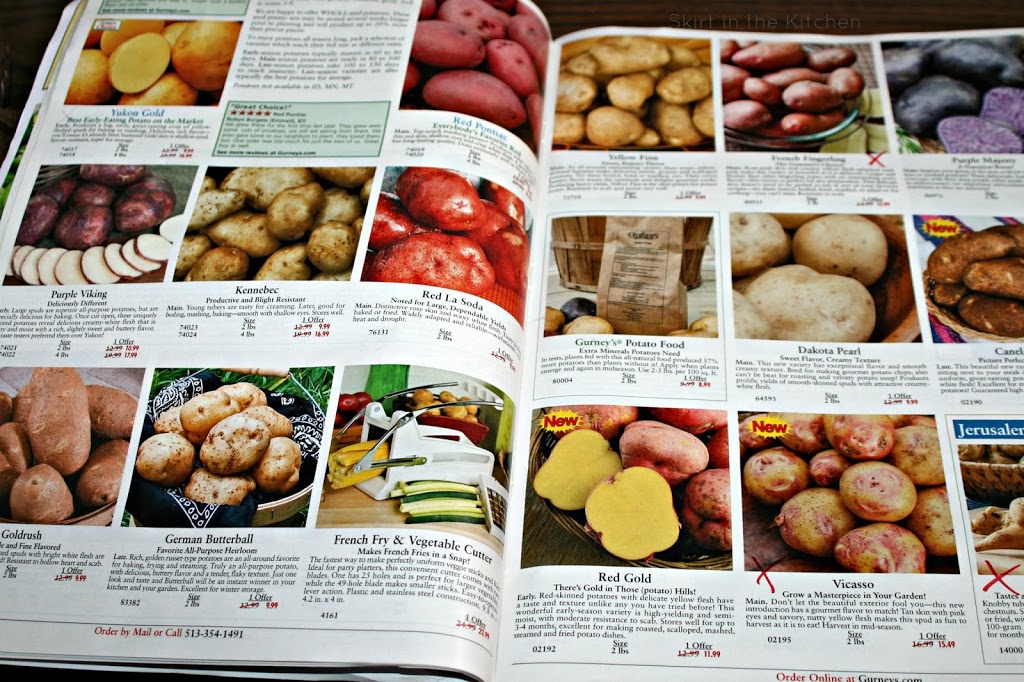 I might try my hand at it this year.  I put an "x" on what I want to order, like this potato at the bottom of the page on the right.  It has a gourmet flavor to it.  I'd like to plant some Jerusalem artichokes, too.  They taste a lot like spuds.  Their texture is that of a water chestnut.  What's even better is that it's a perennial.  I cannot fuss with that!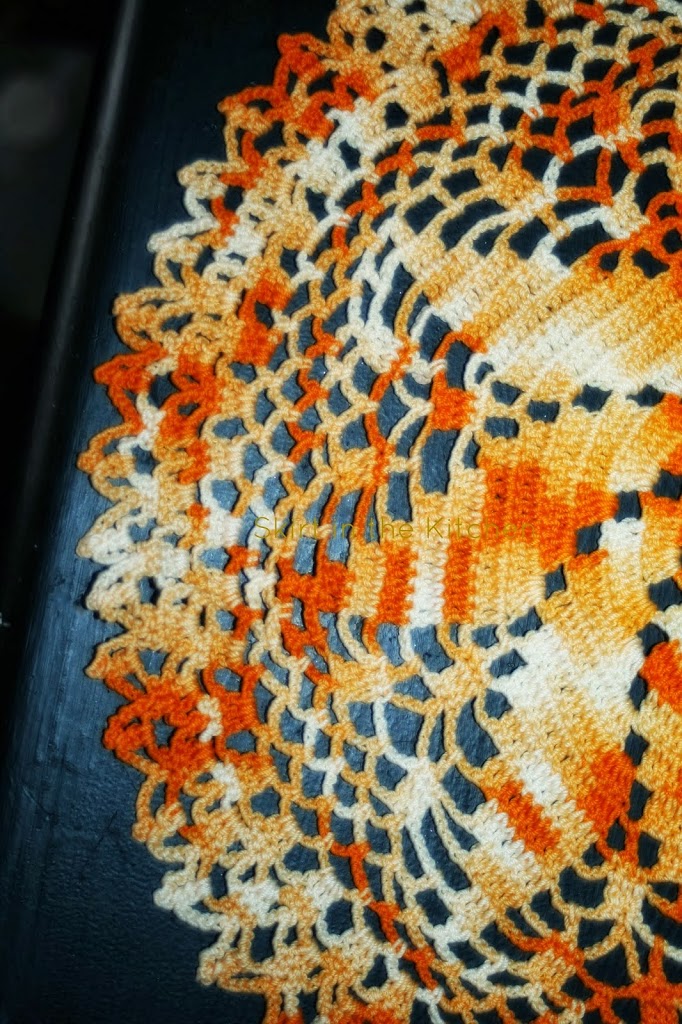 What do you think of this variegated crocheted doily?  I never learned these fancy stitches, just the basics.  I might eventually make time to learn how to crochet like this…  take up a tutorial if not a class.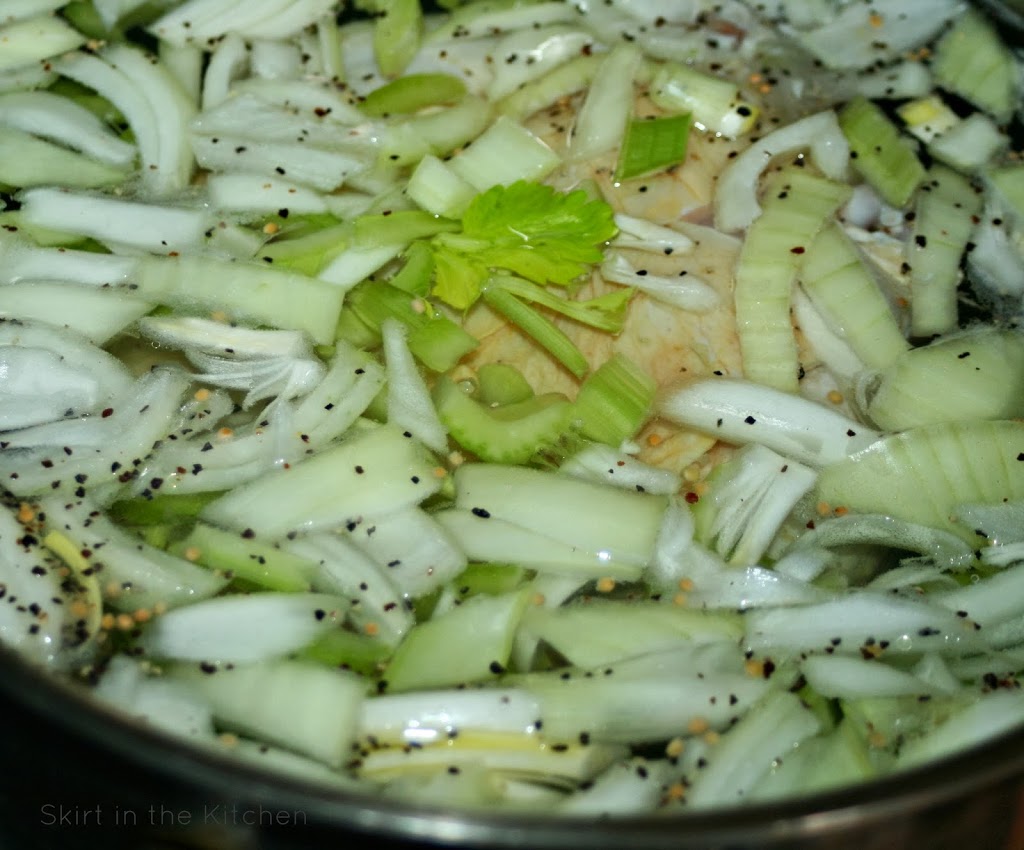 I'm putting on a pot of chicken-noodle soup for lunch.  Hang around, don't hurry off– you can have a bowl of nourishing soup with me later.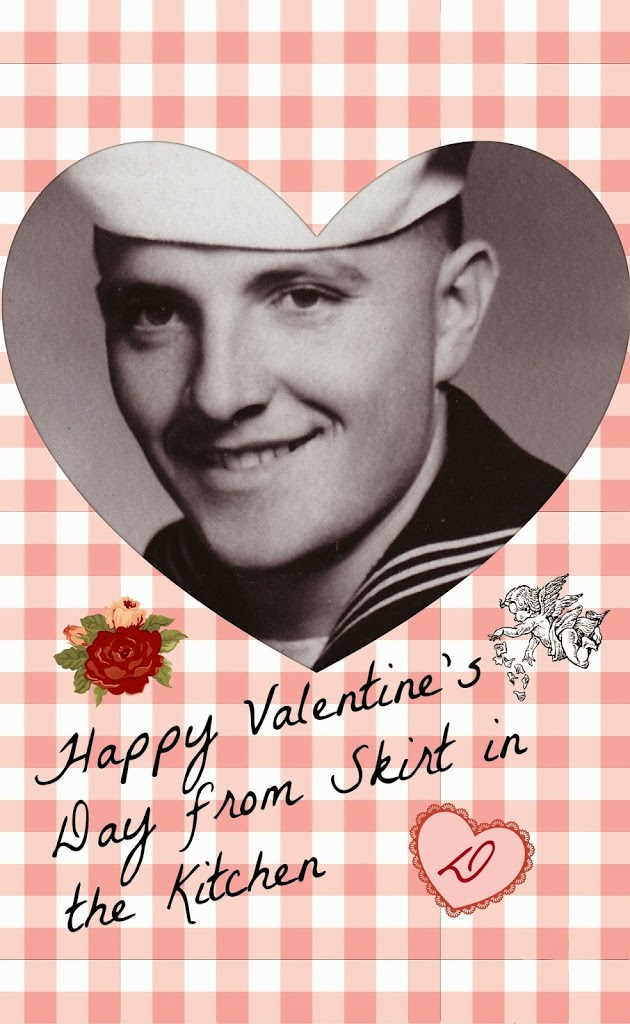 — Susan Nuyt, Skirt in the Kitchen