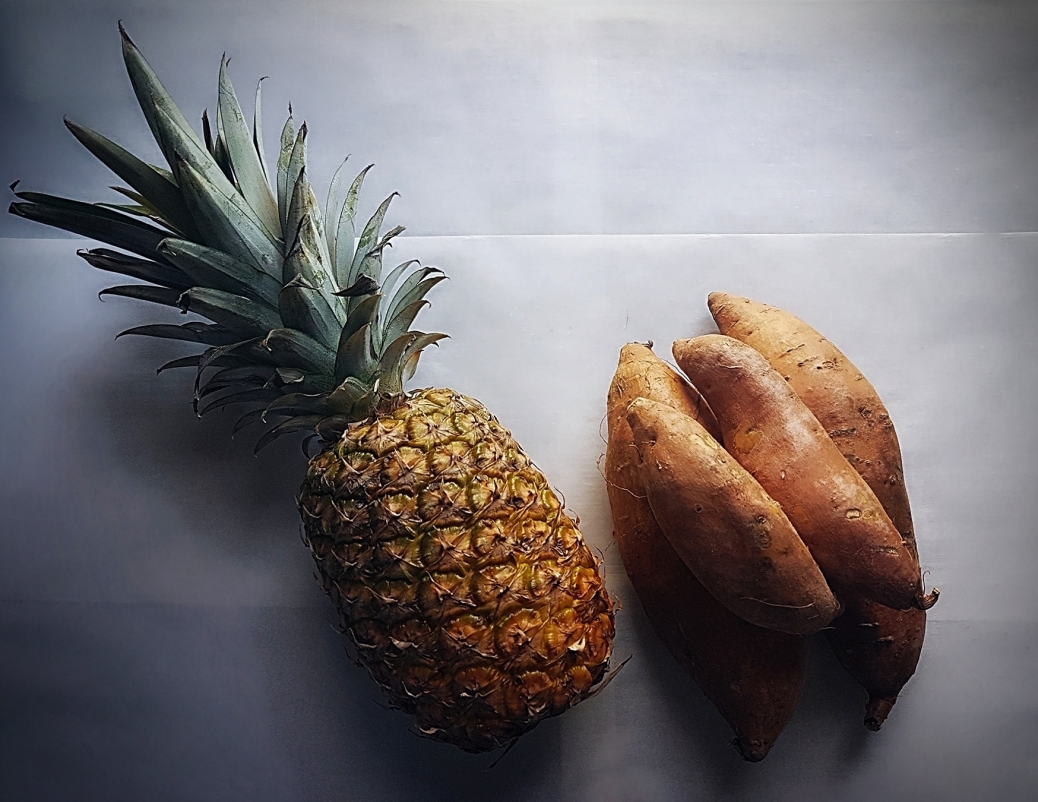 I can't think of anything better to do than this– cooking and baking–locked away from the world for a while… Sometimes you just have to go there, to a place where you can breathe and not care about anything pressing.  No eyes peering.  No critical remarks.  No doors slamming shut in your face.  Nobody 'forgetting' your birthday.
You can celebrate.  Celebrate your corner, your blessed corner of peace and harmony–at home.  Be a hermit!  Can you; for how long?
Work and bank from home in your leisure-wear.  Order online, have groceries delivered, stay up late watching movies, drink everyday!  But don't grow a mustache or hair on your legs, for gawd's sake; shower daily.  Keep the Christmas lights constantly on, as long as they have LED lights on the strings… Wake up with curtains darkening the room with your Christmas lights welcoming a new morning.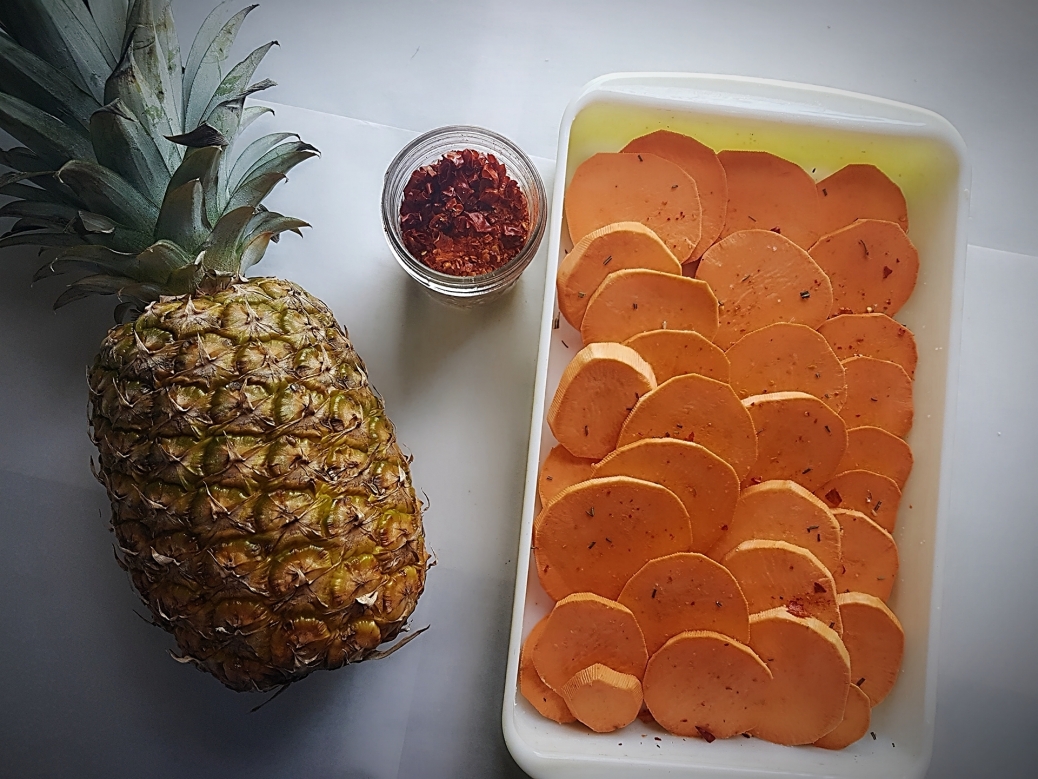 For this food dish, I wanted to go vintage-modern.  I appreciate the way they did things back then, even in recipes.  But I like a modern twist somewhere.  And I like making it my own and being creative in my own space.  Don't you like doing what you want to do?
I ground my own peppers this past Fall… still a beautiful, fresh red color… A sprinkle of hot pepper flakes go remarkably good with the dark rum and pineapple.
Just a little bit of rosemary and salt does it, next.  I used pink Himalayan salt.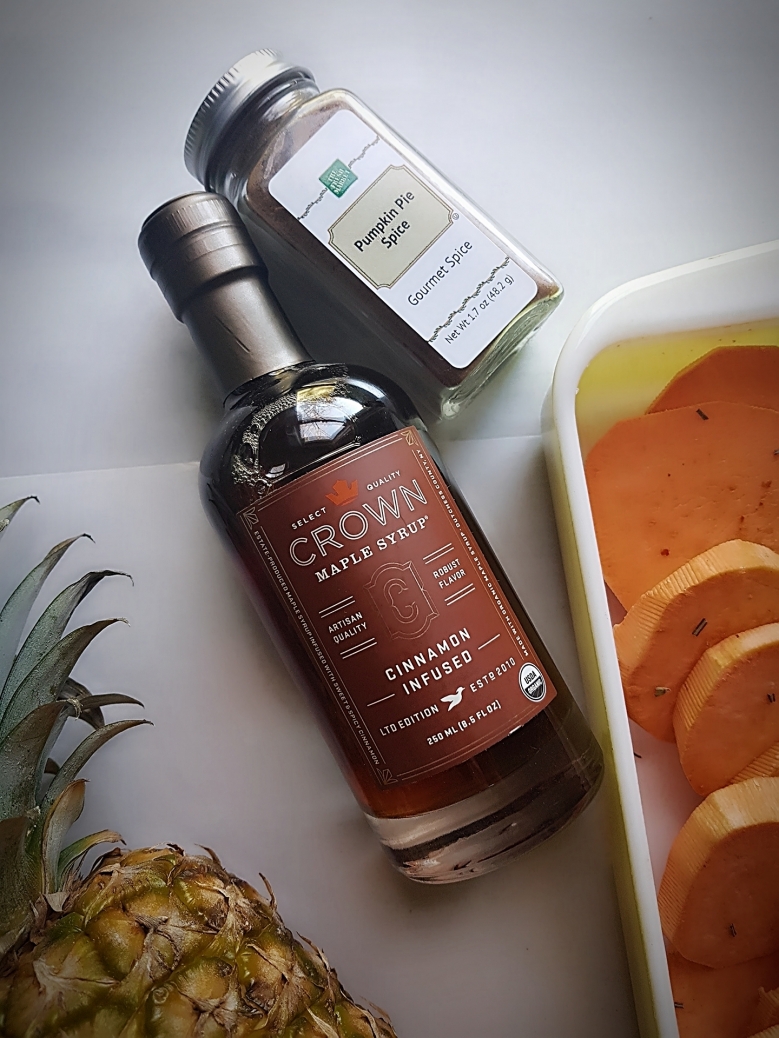 I chose pumpkin pie spice because it's got everything– all the spices that I want for this:  cinnamon, cloves, nutmeg, ginger, and allspice.  And for extra, going more the mile, Crown maple syrup with cinnamon infused in it!  It is such good syrup, 100% maple, too.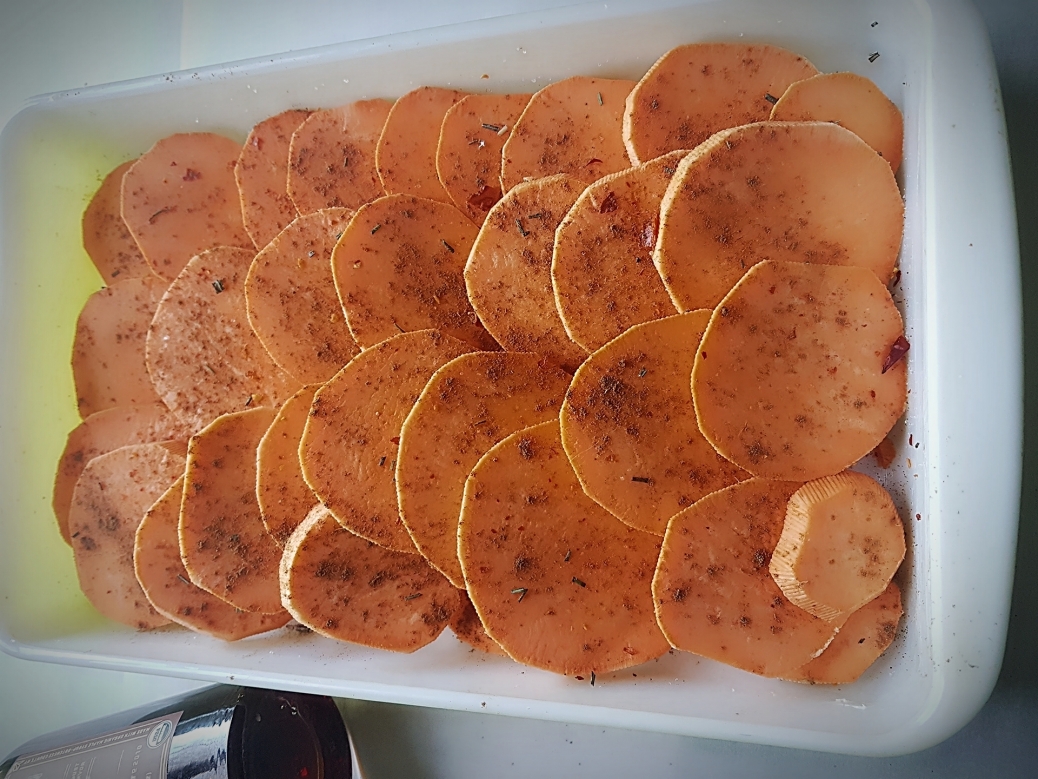 The order:  sweet potatoes sliced and peeled, hot pepper flakes with salt, a little rosemary, drizzle of maple syrup, pumpkin pie spice, dark brown sugar…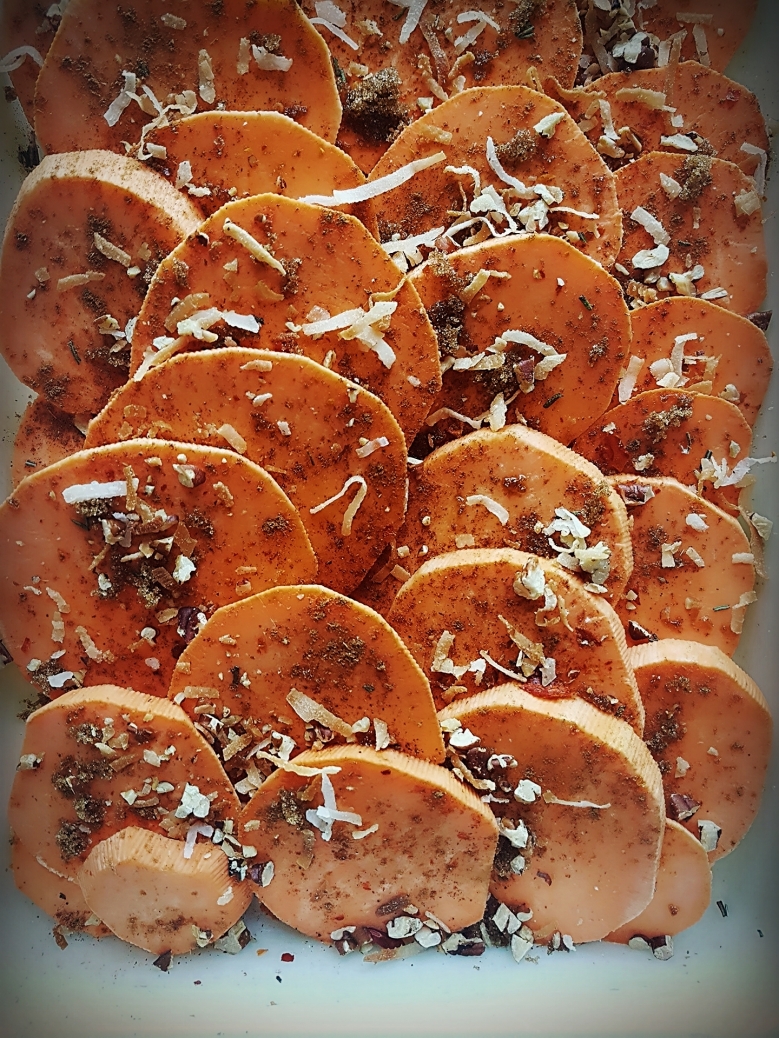 then toasted coconut flakes and toasted chopped pecans!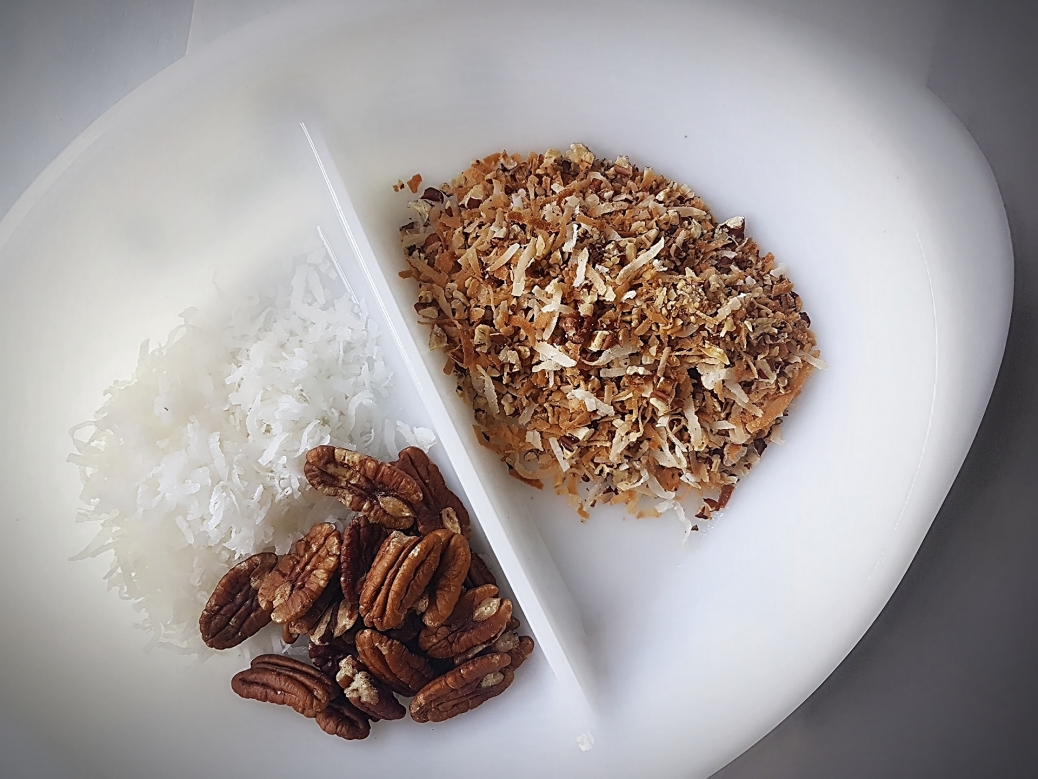 Have the oven preheated 375 degrees… you can toast these on a bar pan for a few minutes, tossing them.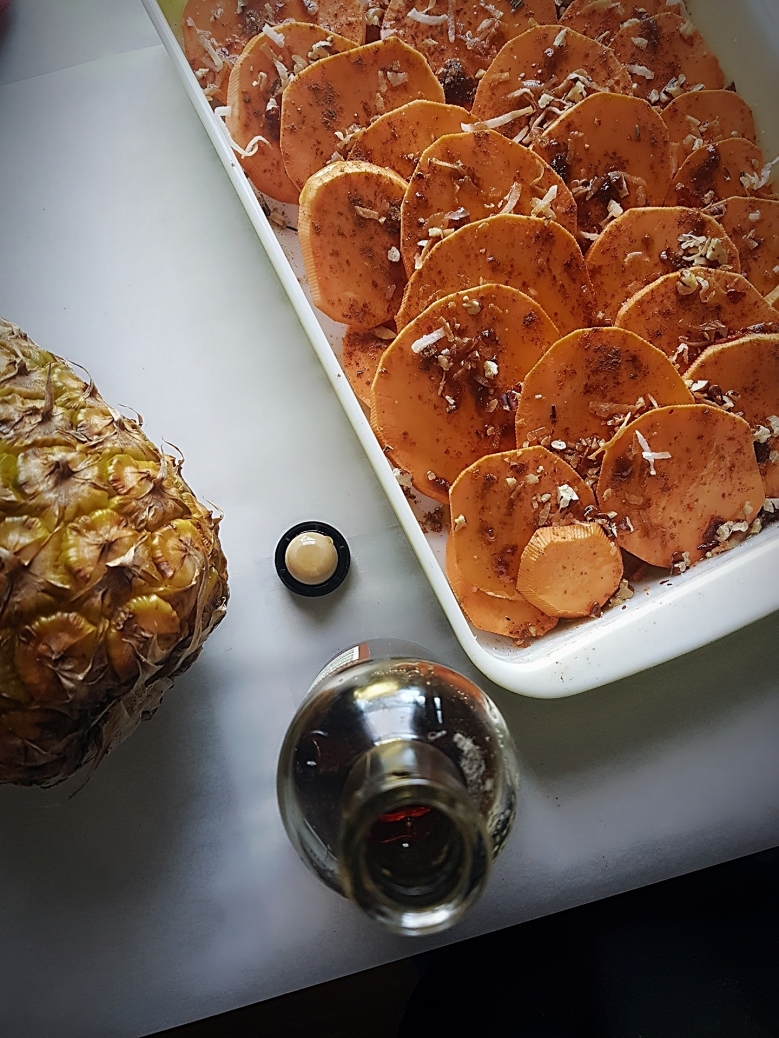 Divide the coconut-pecan mixture in three parts for application.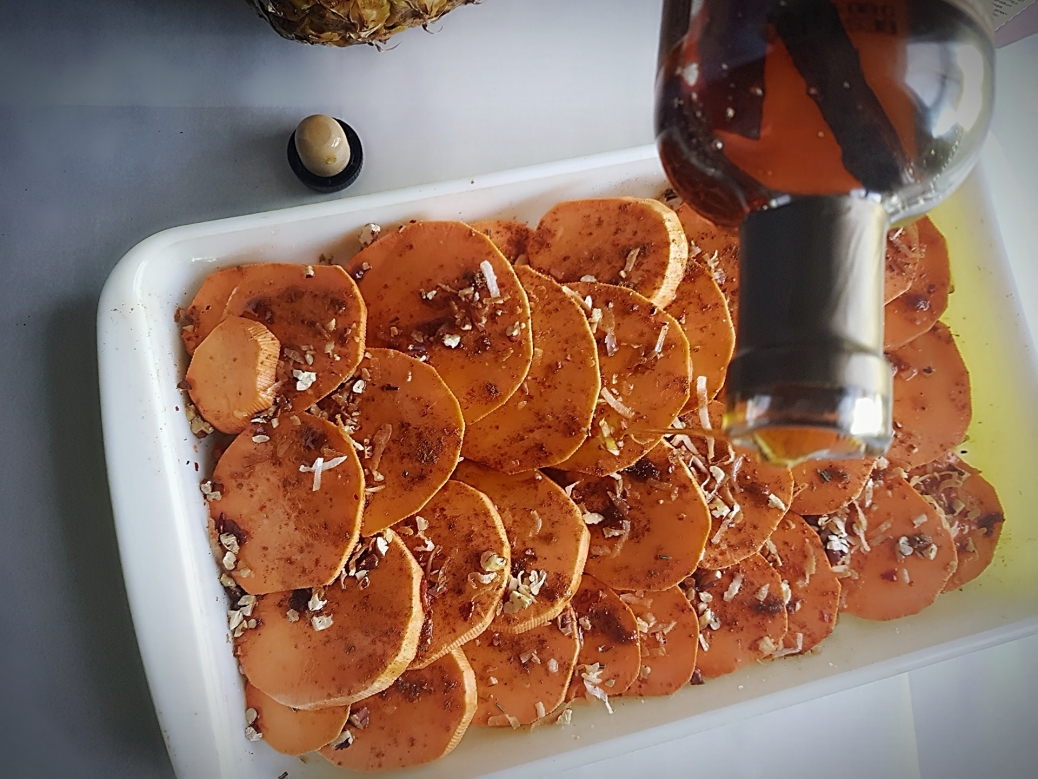 Drizzle more maple syrup.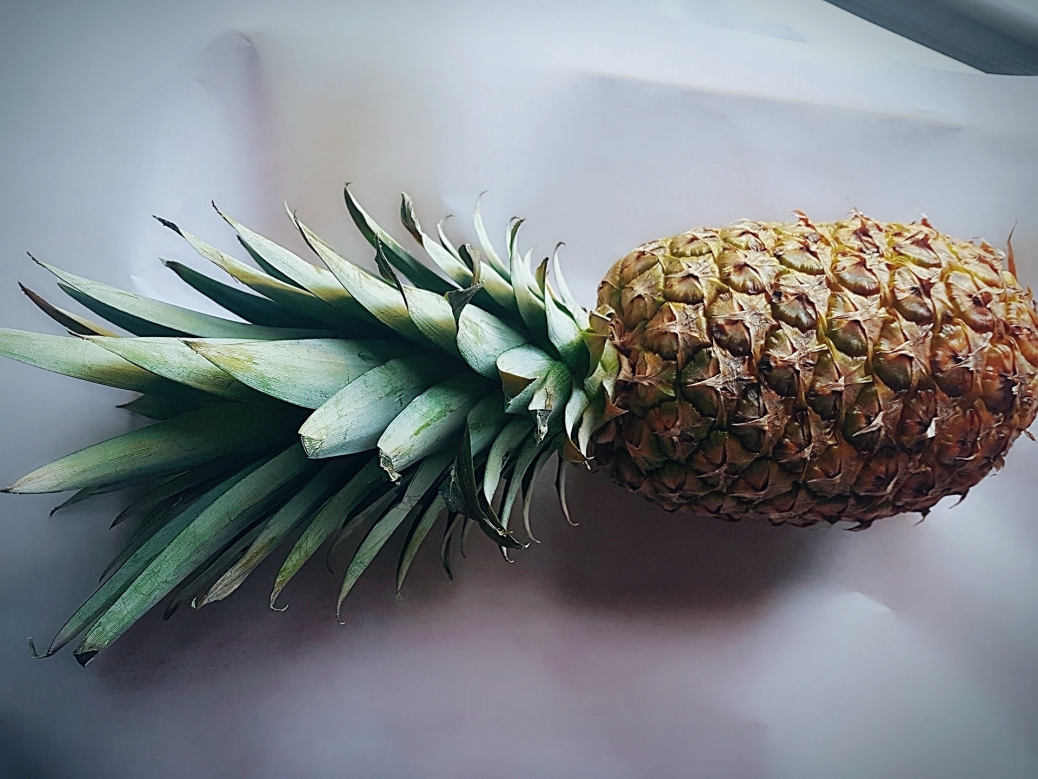 Fresh is best.
Cut into the pineapple and smell its sweet aroma… It fills the air like a tropical Christmas!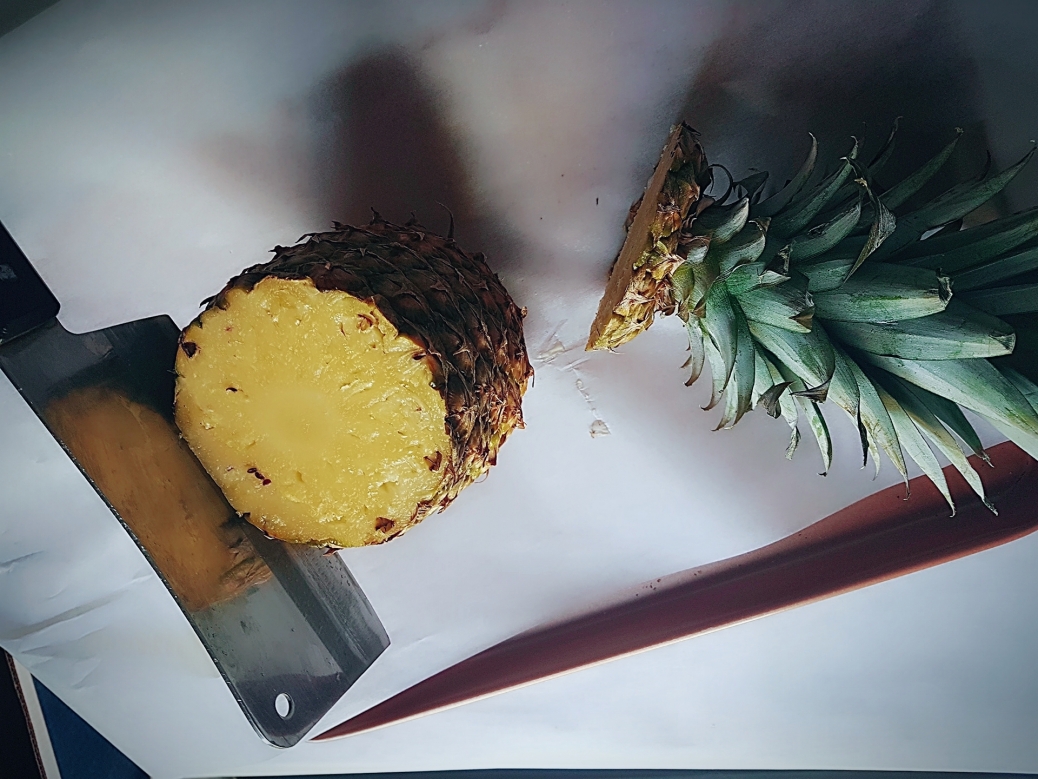 Take down the edges.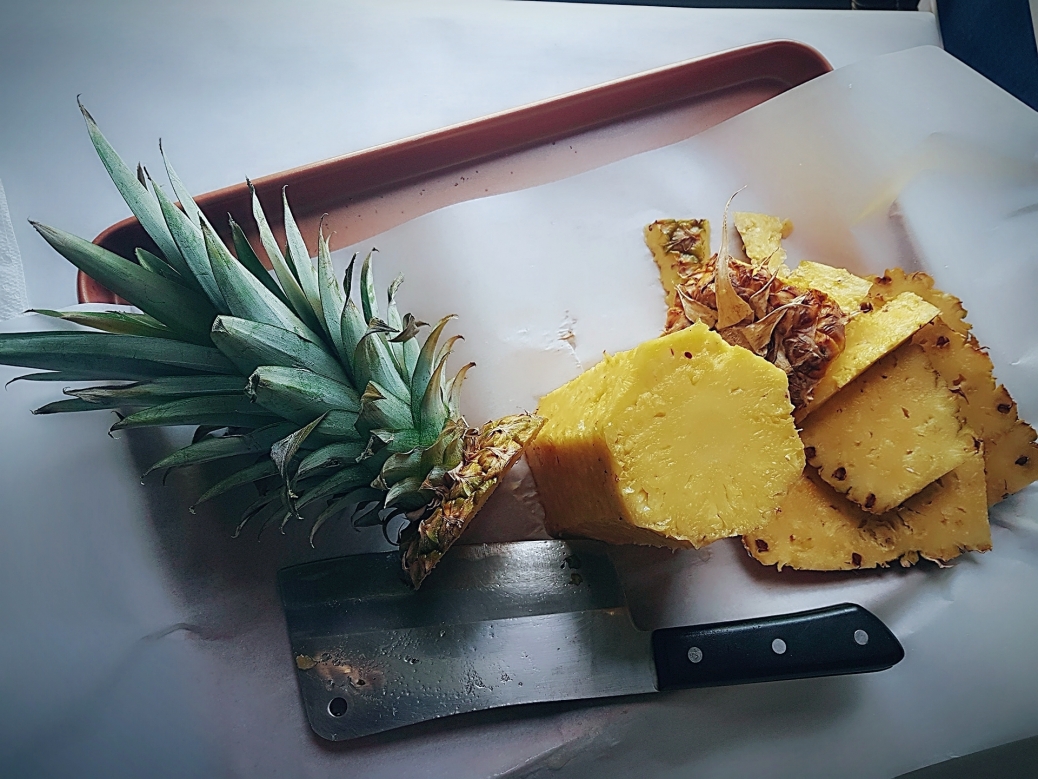 Do the sides.
Cut into bite-sized chunks.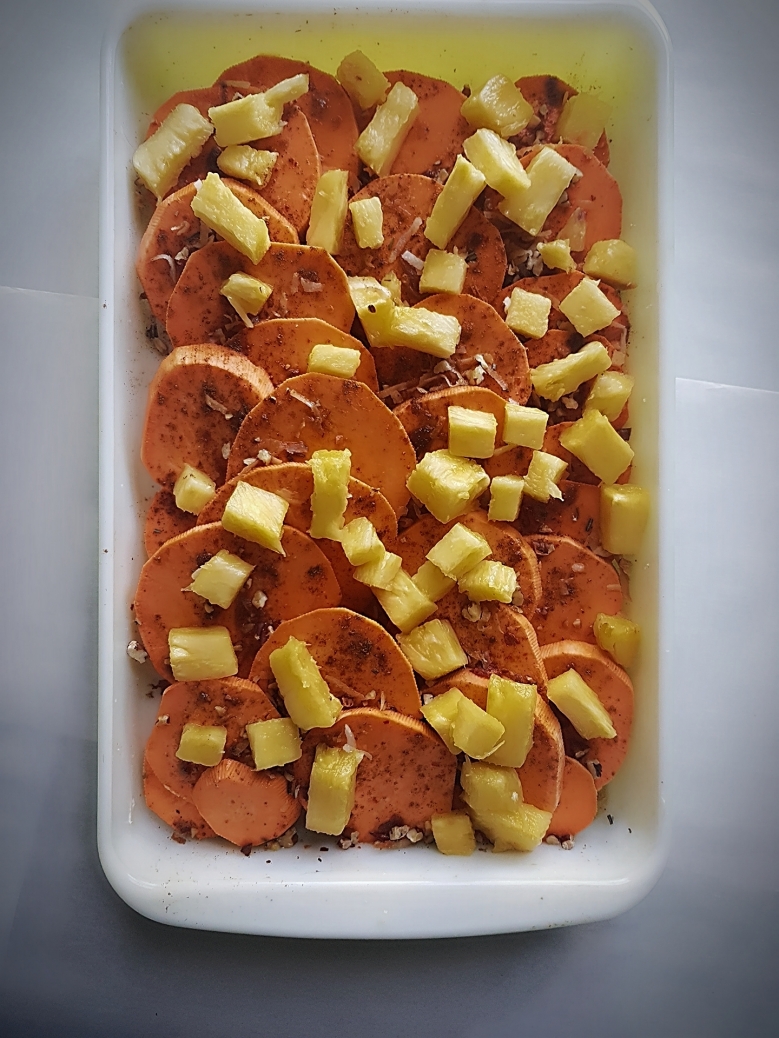 Add chunks of pineapple to the pan of goodness.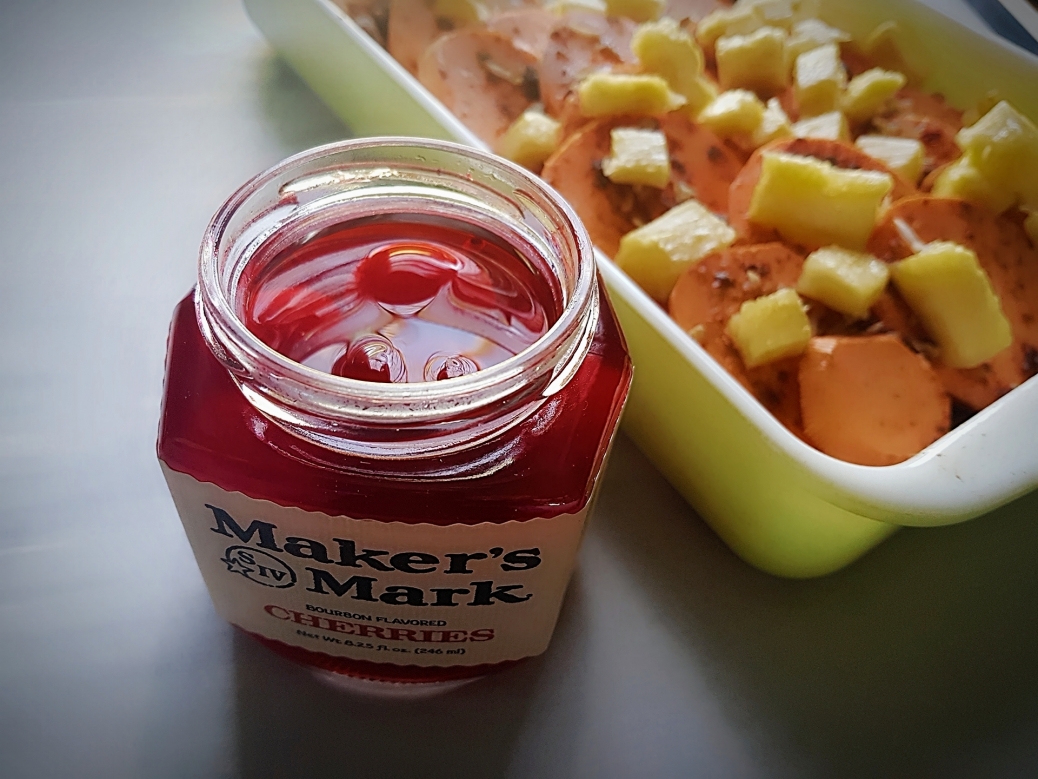 Three boozy flavors go into this.  You've got to have maraschino cherries in anything ambrosia, so why not opt for spiked cherries instead of the plain ones that go on sickening fruitcake?!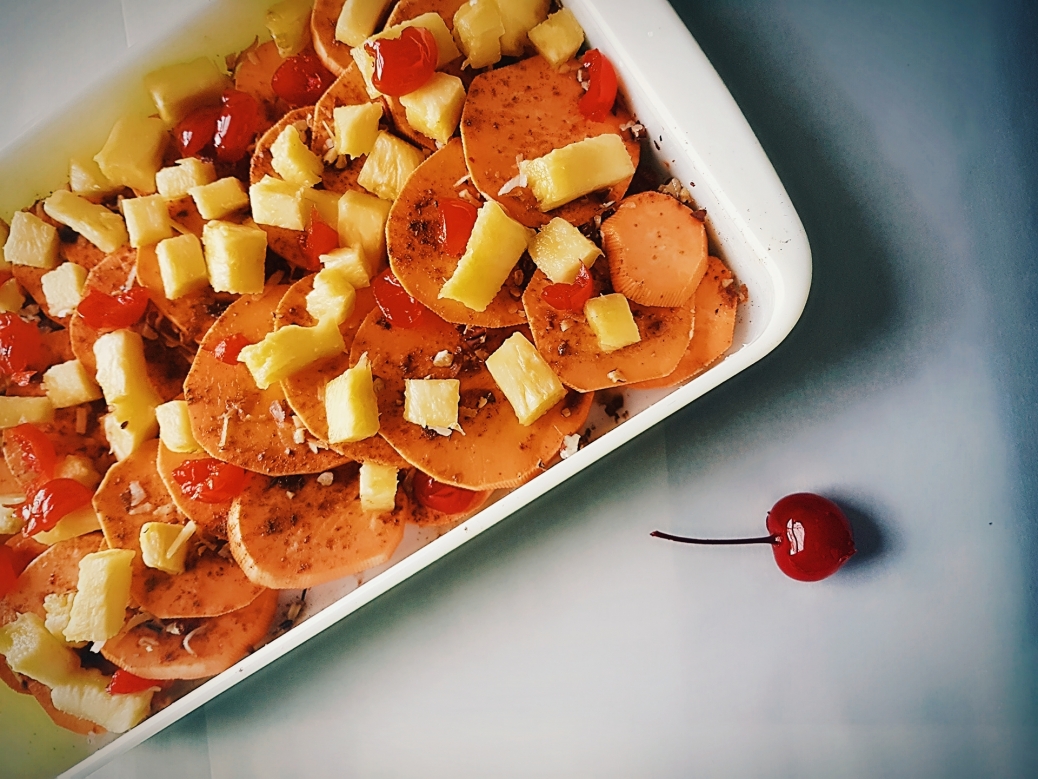 Quarter the cherries to add.
Dot with real butter.  No less.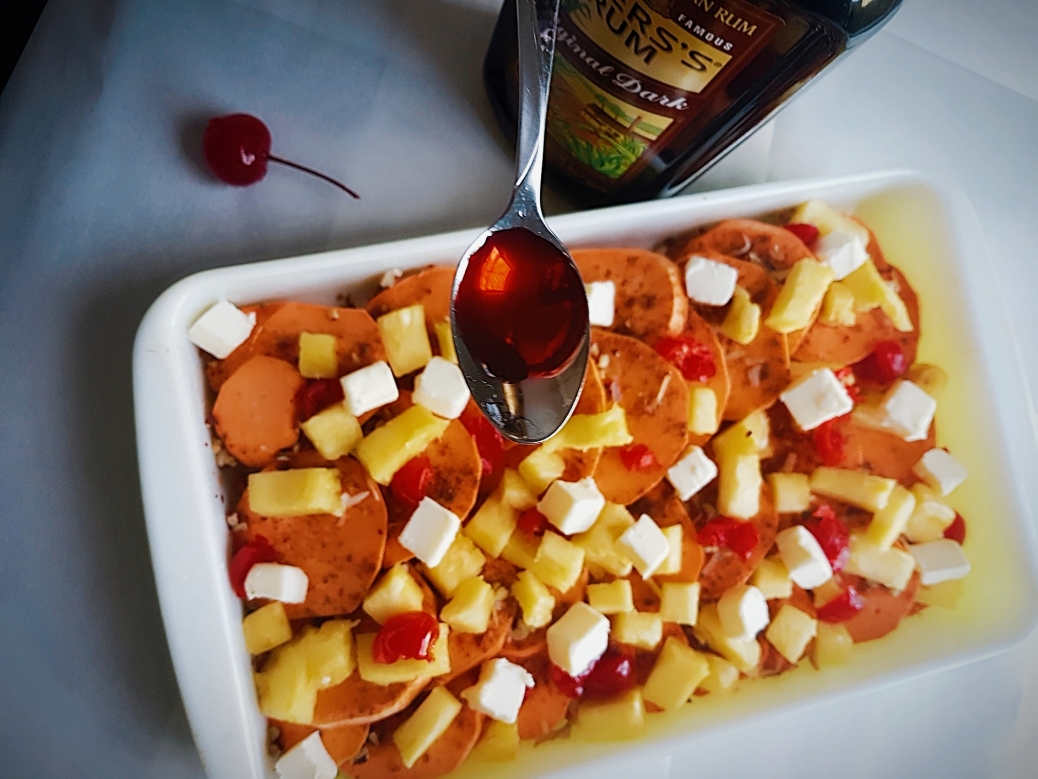 Drizzle some of the spiked cherry juice.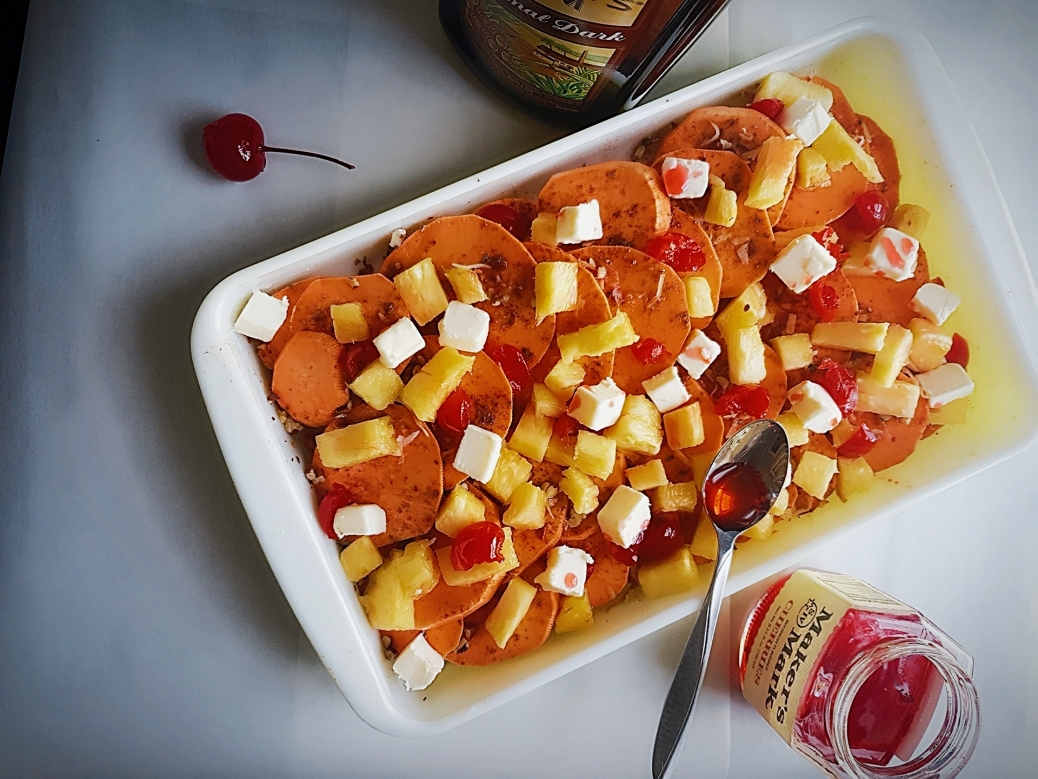 Necessary.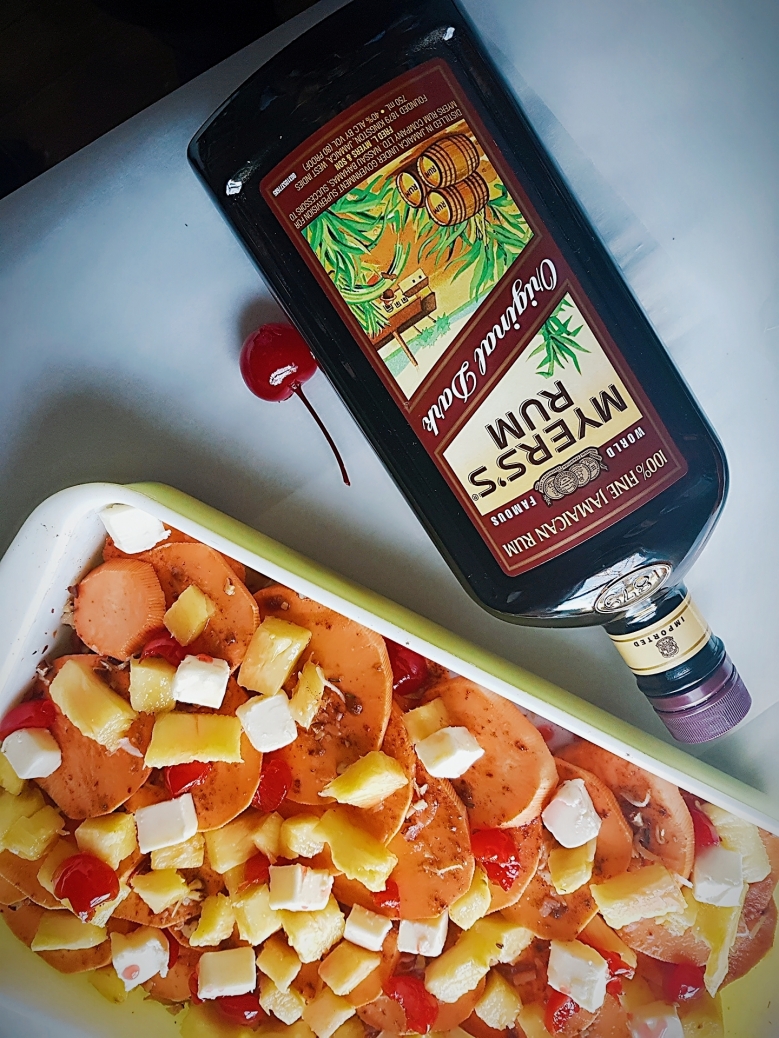 Now drizzle on the dark rum!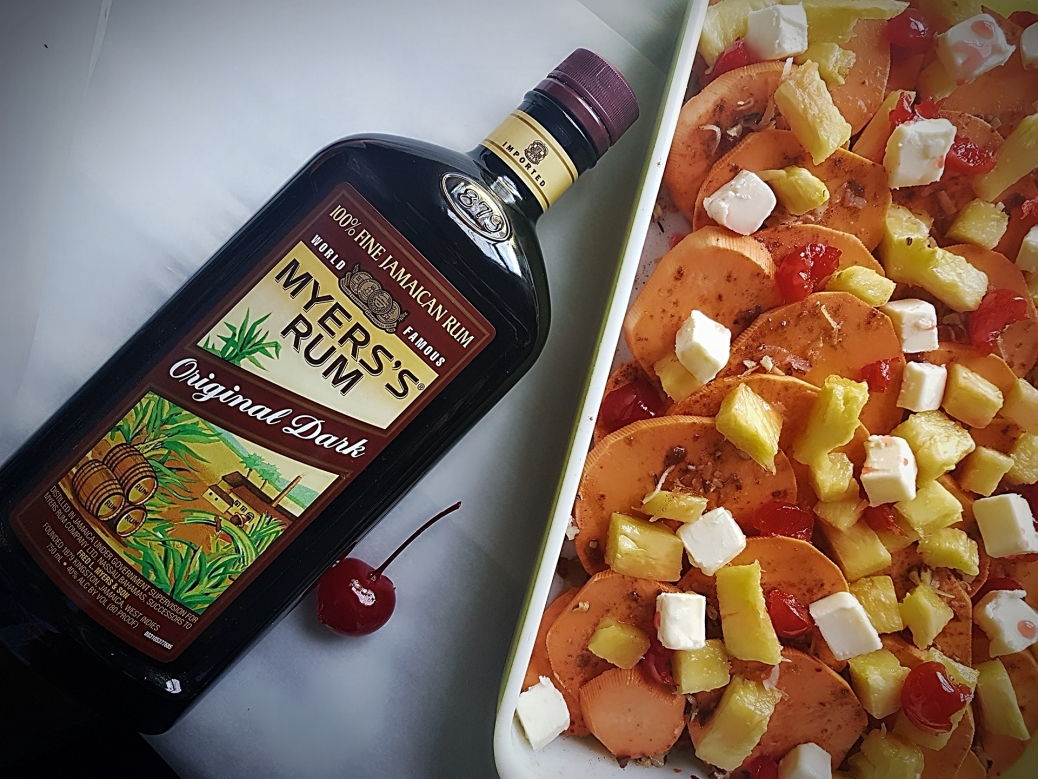 Meyer's Rum is what I always bake with, "pure Jamaican molasses" and produced since 1879.  I believe it to be the best.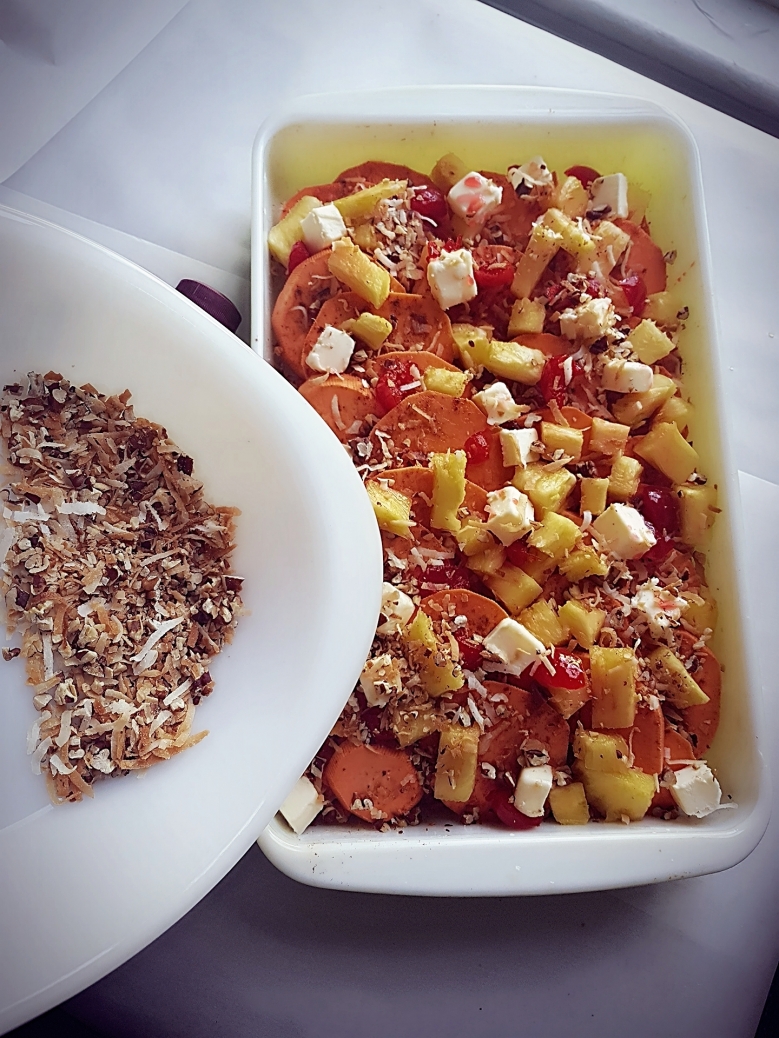 Sprinkle the second portion of shredded coconut and pecans.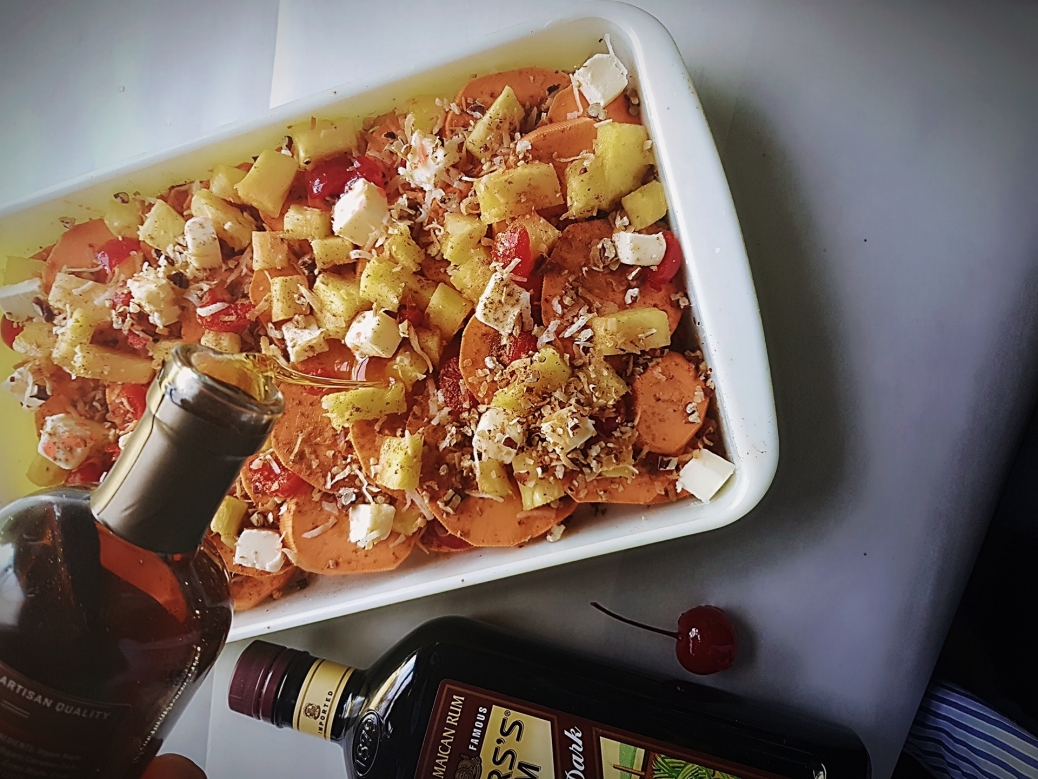 Add more maple syrup, maybe a little more rum, and a little more of everything except for sweet potatoes, salt, rosemary, and hot pepper flakes!
Bake loosely-covered with aluminum foil for 45 minutes, then uncover completely and continue to cook some of the juices down, for an additional 15 to 20 minutes.  Every so often, spoon the juice over the top.  Give it a taste to check if you want more rum or more sugar.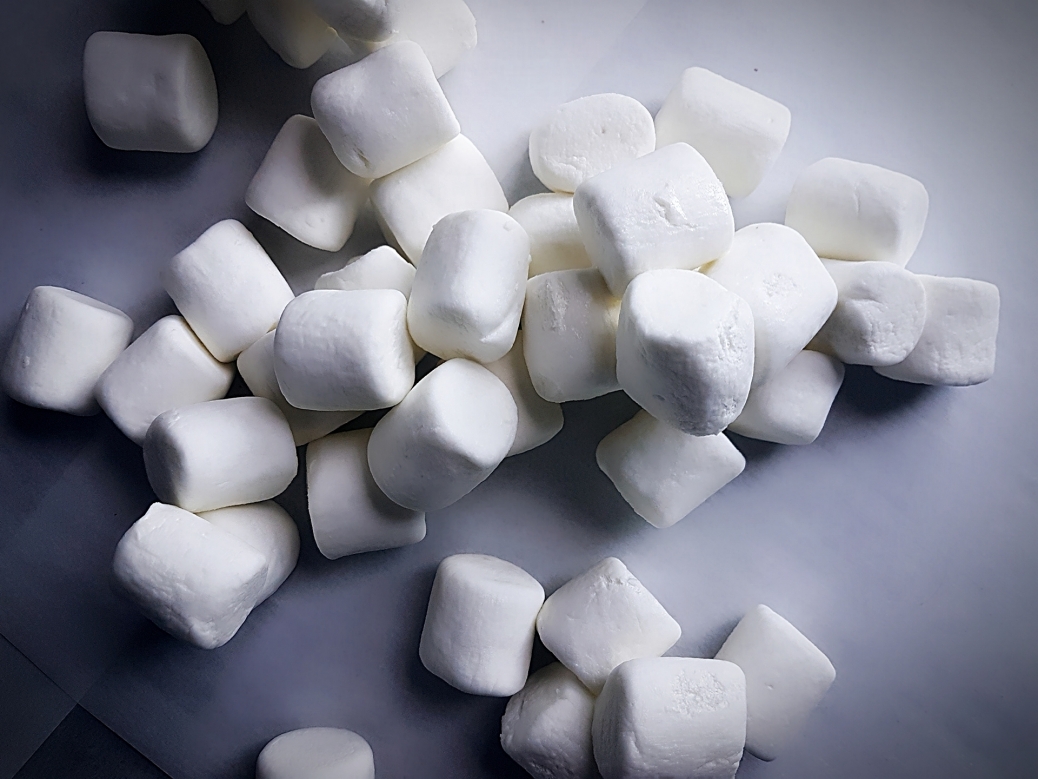 Use jumbo-size or lots of large marshmallows for this!
Pile them on!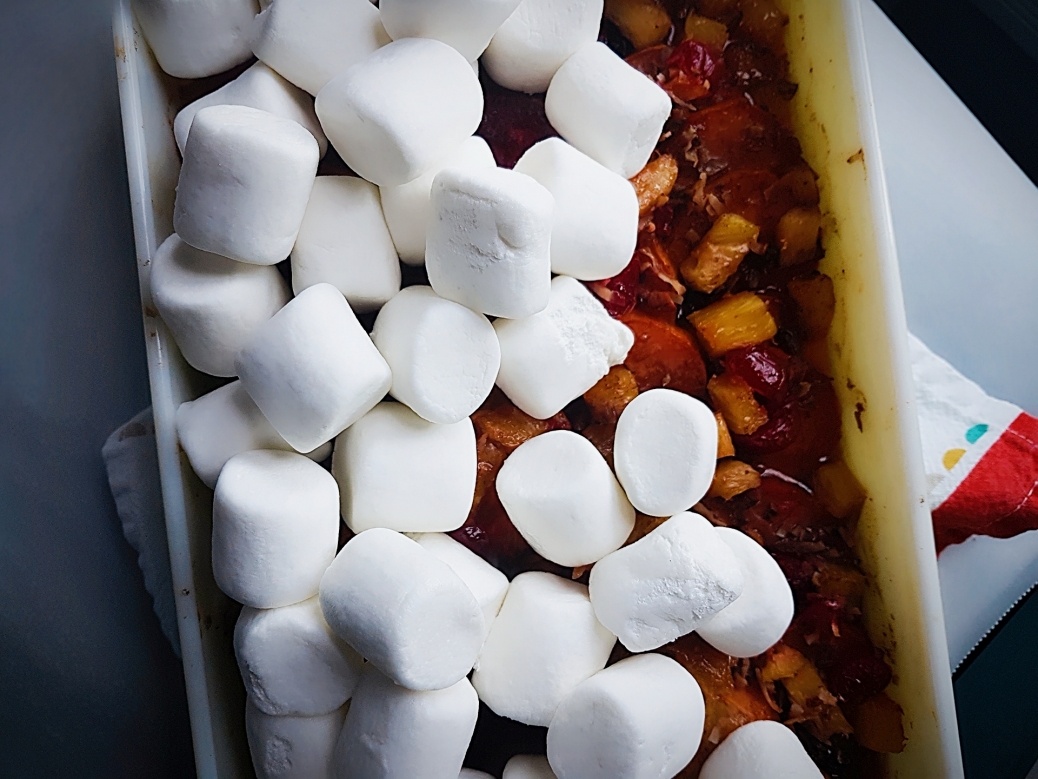 Continue.  The more the merrier.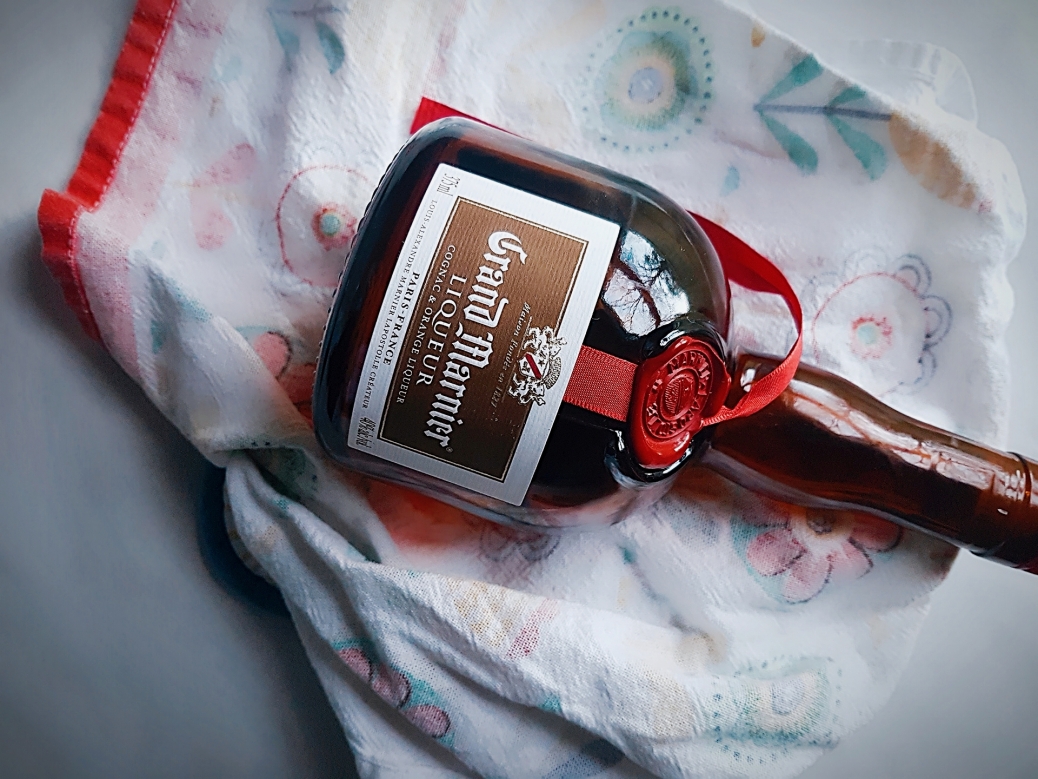 Flavor the marshmallows with Grand Mariner, an orange liqueur.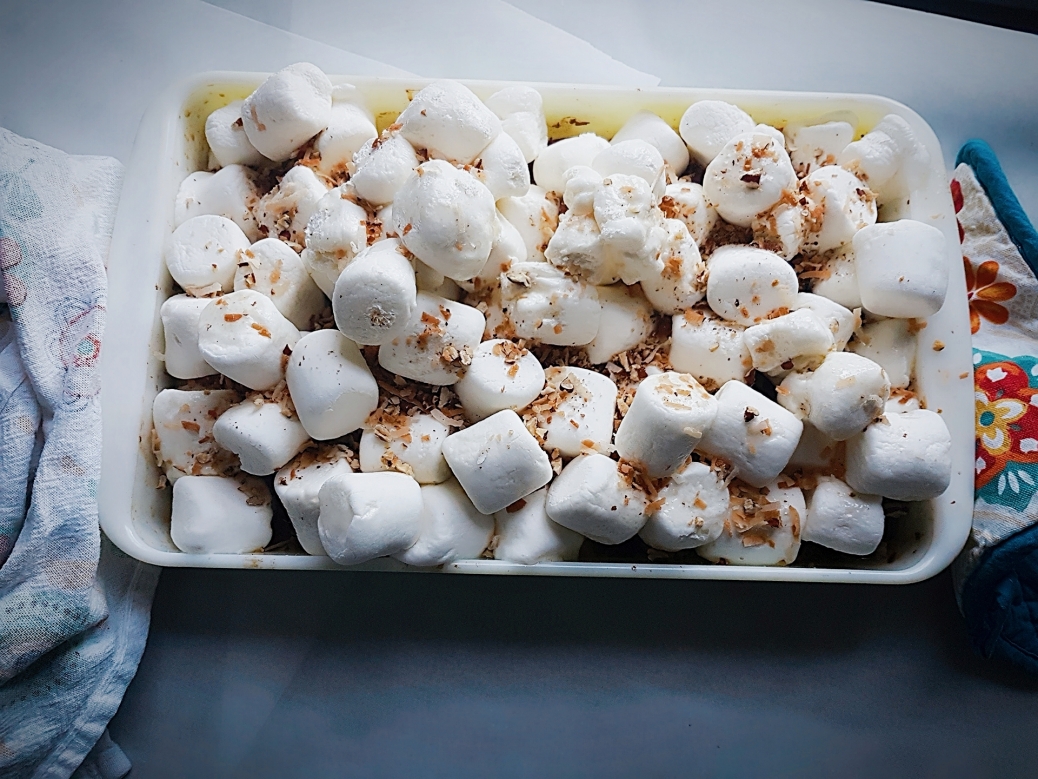 Be generous and affectionate with the Grand Mariner, folks.  But drizzle it wisely over the third toasted coconut-pecan mix.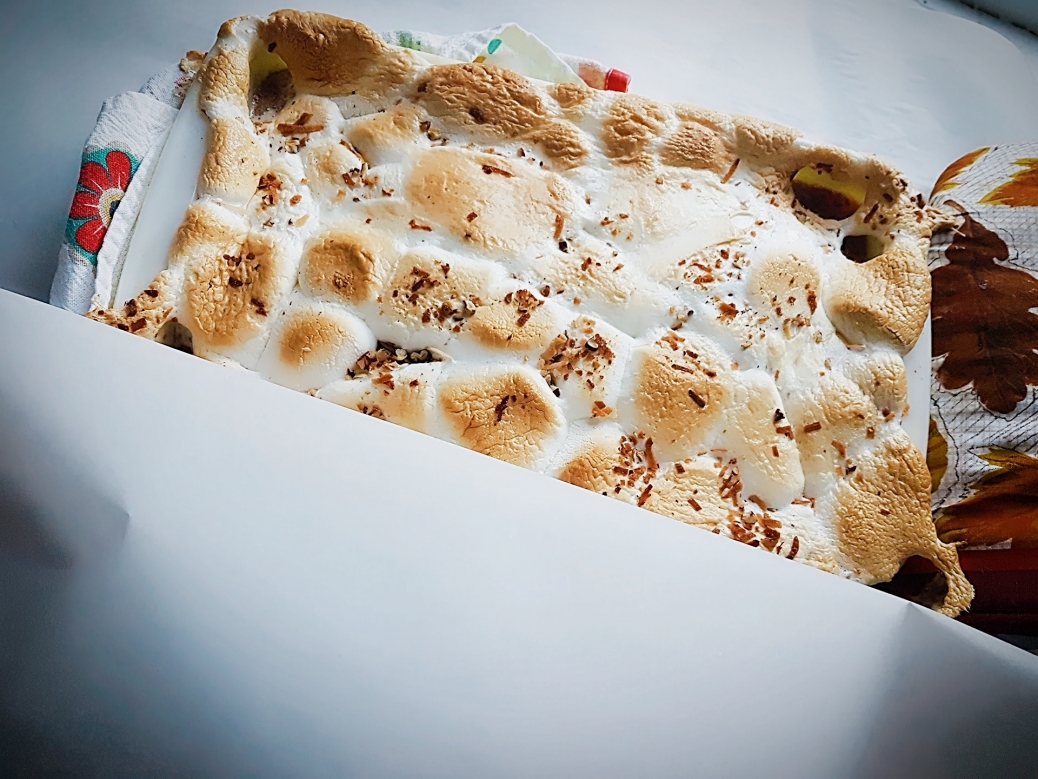 Bump up the oven temp to 500 degrees to brown over the top so nicely.  At this point, it's the most delicious aroma you can ever smell from your oven.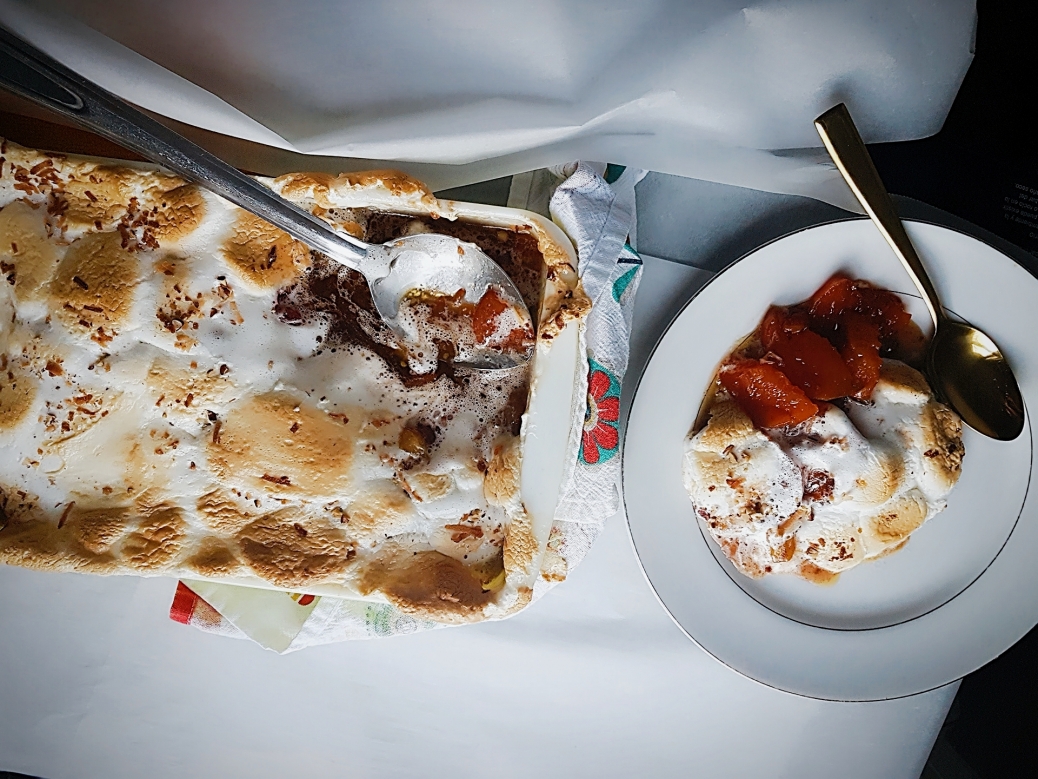 You want liquid in this dish to drizzle over the very top of this 'casserole'.  What's left?  You can use leftover liquid-juice for hot buttered rum.  Just strain it before you blend into a drink.  Oh, man; oh, my… Shut the door.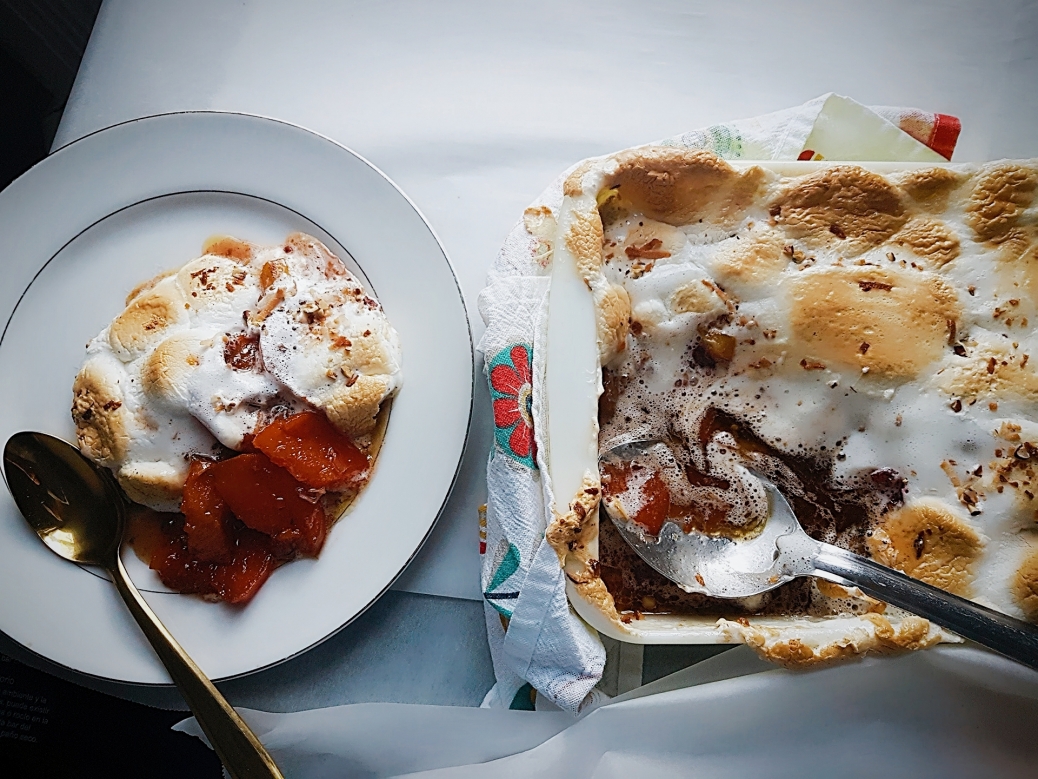 The baked sweet potatoes are almost red from the cherries and spiked juice of the Maker's Mark.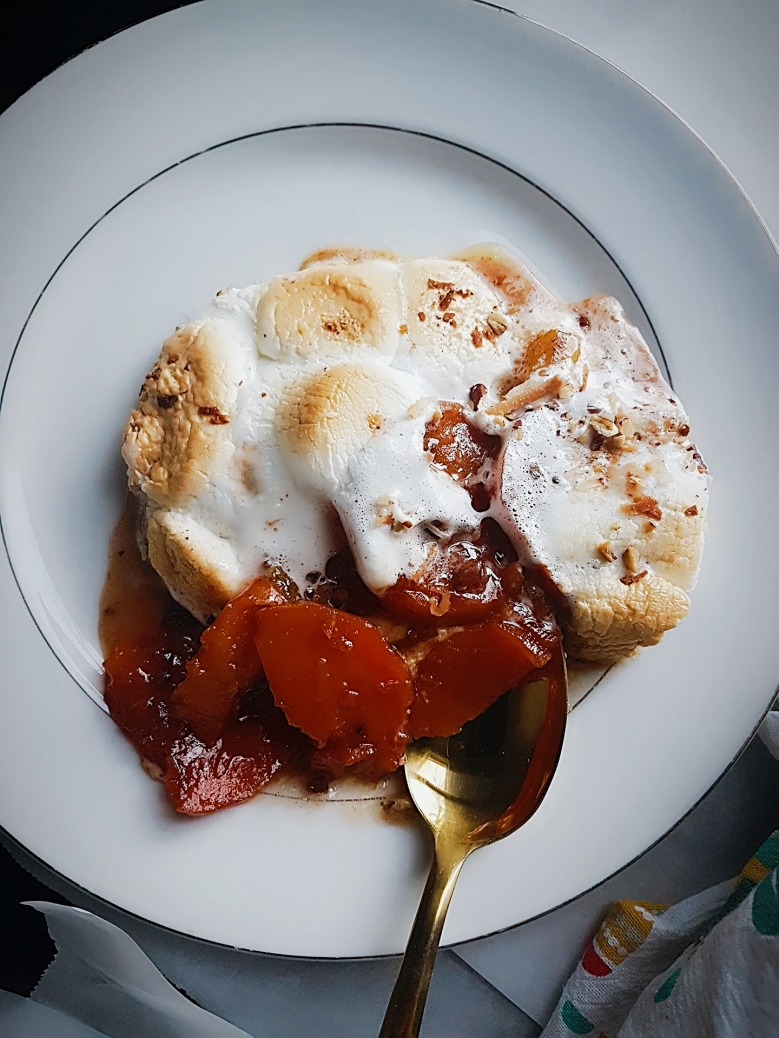 This is Christmas– the feel, the scent, the appearance, the taste.  Make it like no other.  It's dessert.