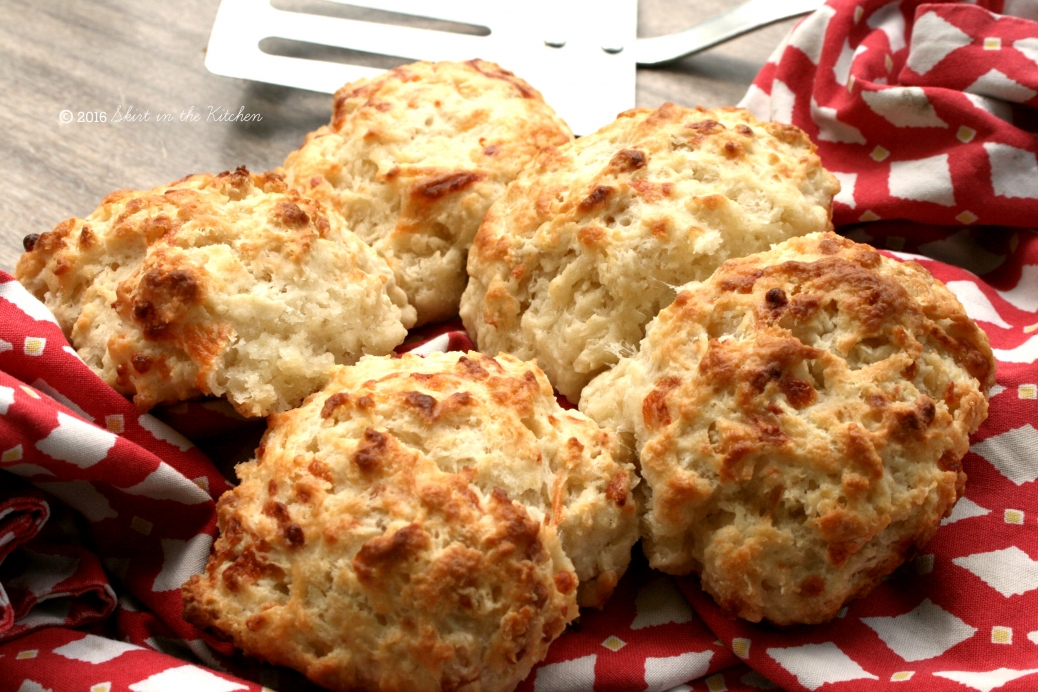 Five-Batch Mozzarella Biscuits are concise–simply put together in a hurry–for a small number so there are no leftovers to get stale.  If you don't have many to cook for, this'll work!
Preheat the oven to 425 degrees Fahrenheit.
 Measure 1 cup all-purpose flour, 1 teaspoon baking powder, 1/2 teaspoon salt, and 1/8 teaspoon baking soda.
 Use a whisk or blend with a large serving fork to do the job just right!
 Cube and "clump-in" 3 1/2 tablespoons salted real butter for good flaky-buttery biscuits.
 Start mashing!
 Add a handful of mozzarella cheese.
 Fork the mozzarella into the flour mixture.
 Add a well of whole buttermilk; approximately 3/8 cup.
 Gently press down with the fork.  Add just a little more buttermilk if needed.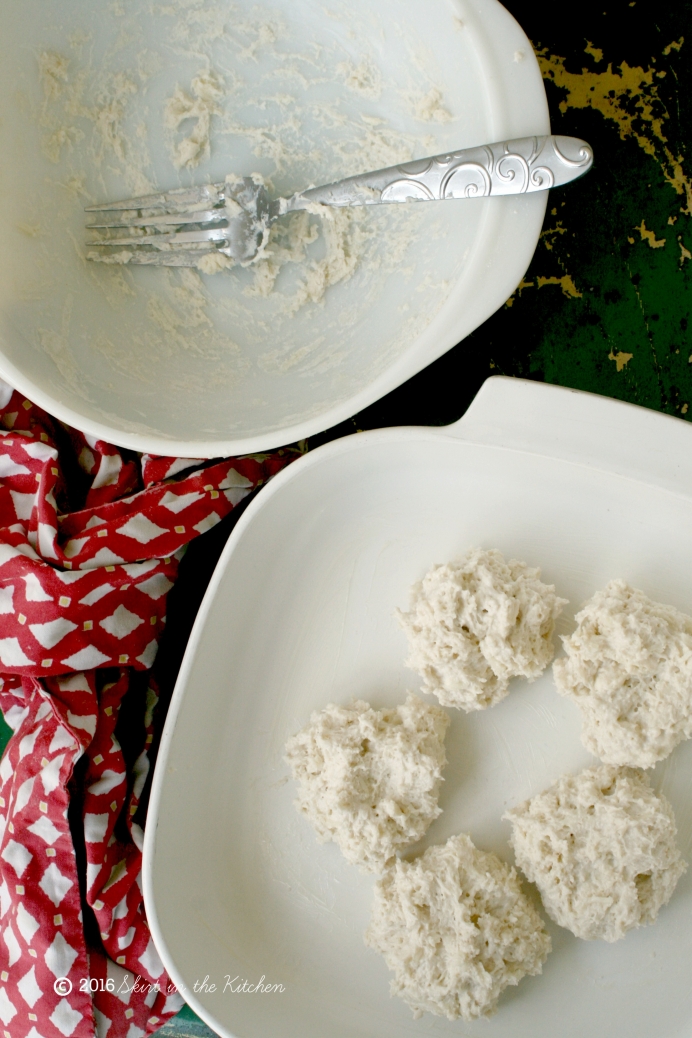 Form with fingers into 5 portions.  Place in a buttered casserole dish.  These must be sticky for a soft and slight crunch on top after they're baked.  If they're not moist before baking, brush on buttermilk and then bake until golden.
Song & Artist:  There is Power by Lincoln Brewster