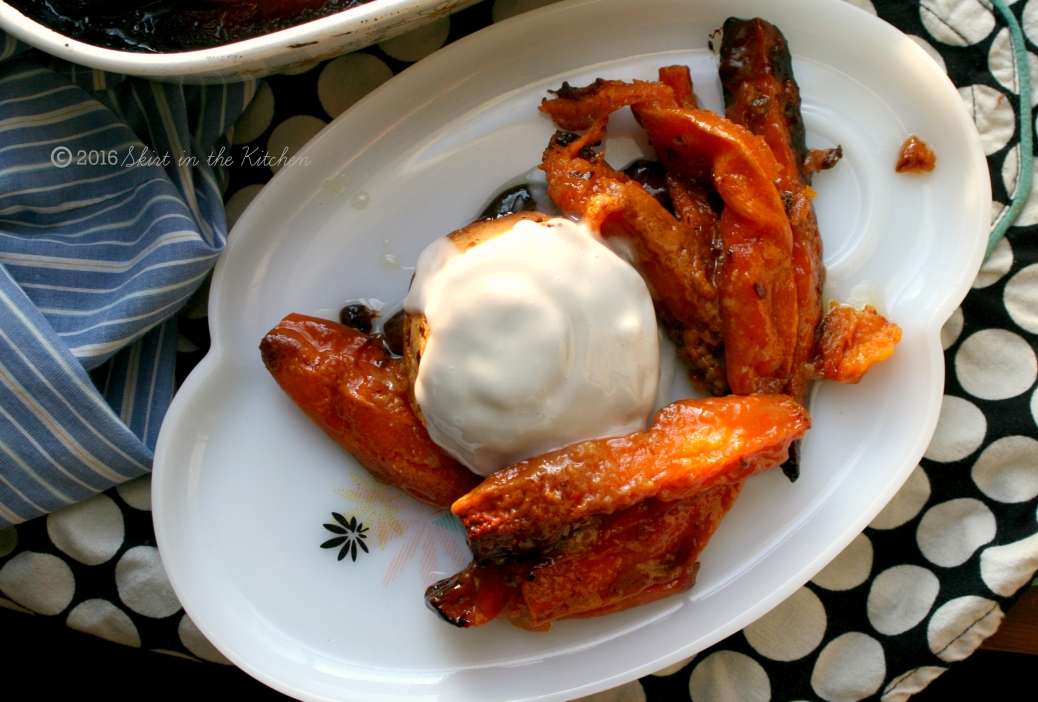 With sweet rolls baked on top, this can be dessert.  If not, let this be the side dish that it was intended to be.
This recipe comes from a best friend of my mother's.  This is Joyce's Sweet Potatoes.  It's the way Joyce cooks her sweet potatoes for a side–every time–with good reason 'cause they're so good!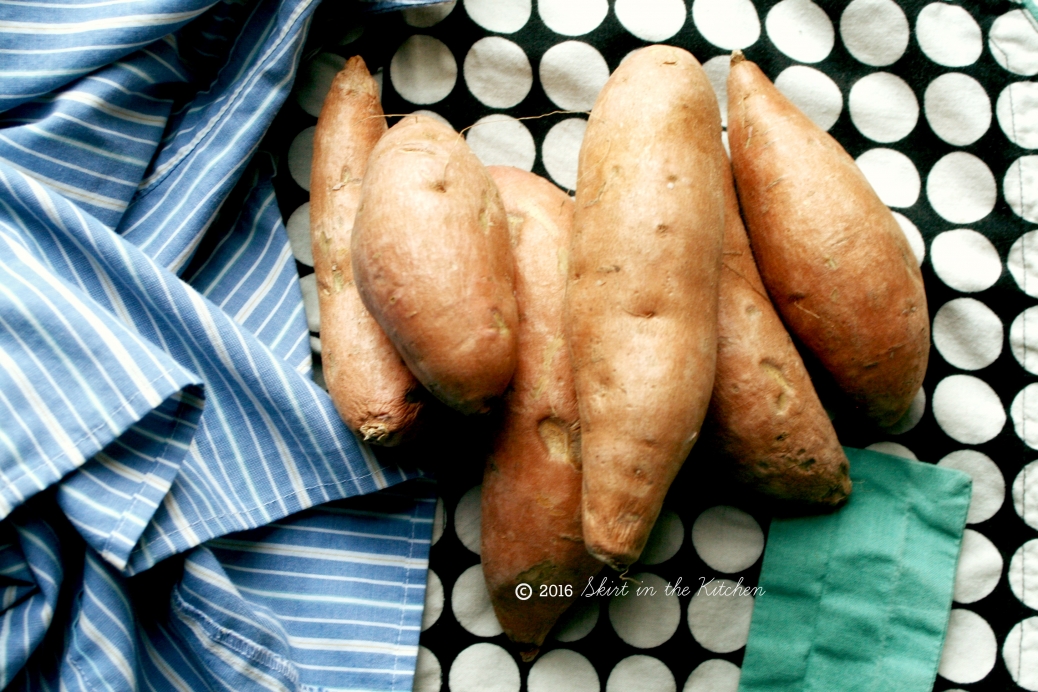 Peel 2 to 3 large sweet potatoes–or several small ones per each large…
Cut into long quarters.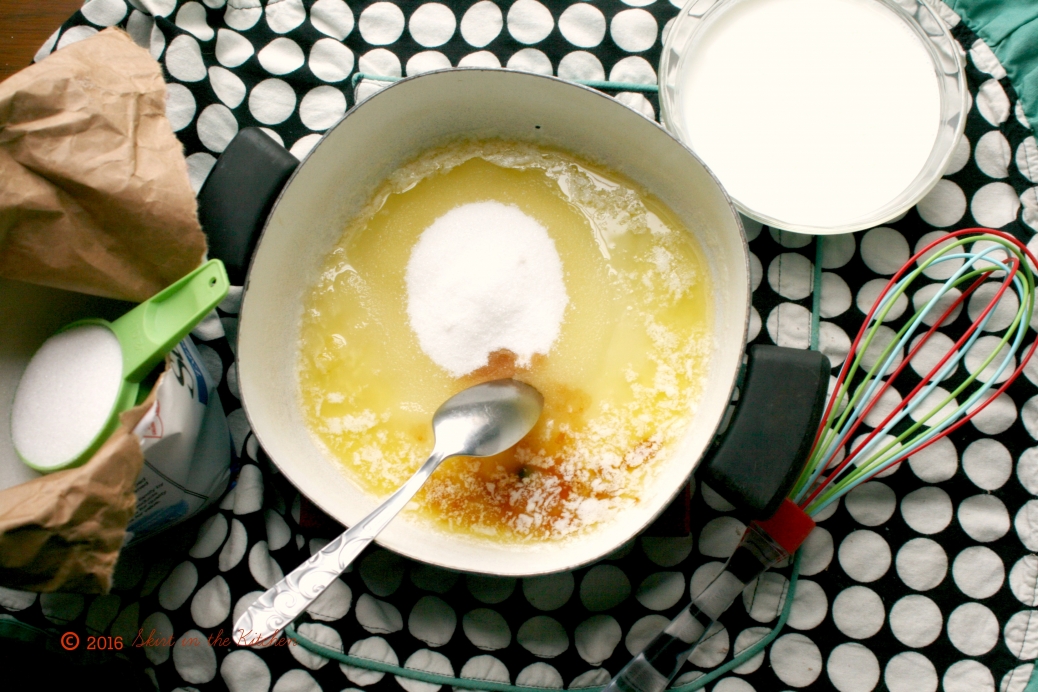 Melt three-fourths of a stick of butter.  Add 1 cup sugar, 1 1/2 teaspoons vanilla extract, and 8 ounces whipping cream.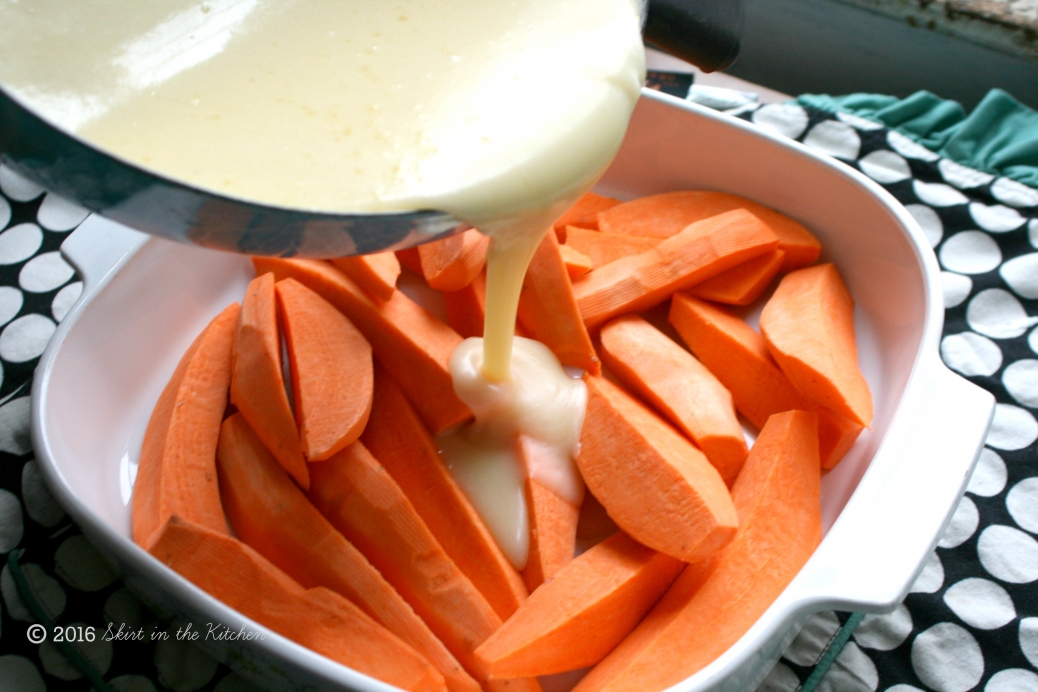 Whisk to blend well, then pour over wedges.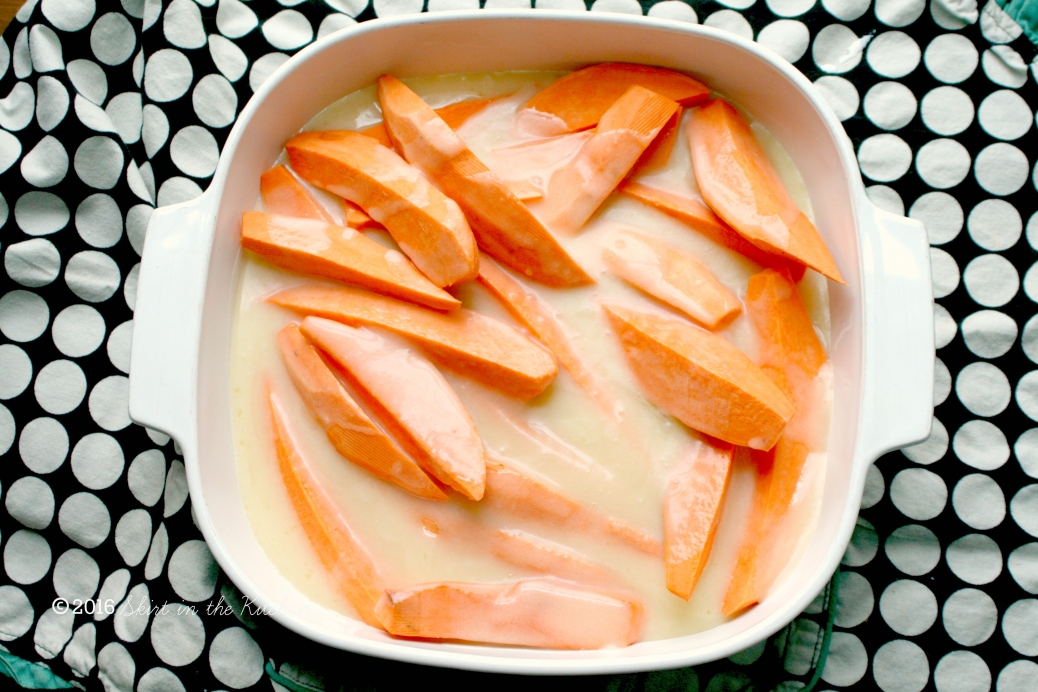 Bake in a preheated 350 degree oven for 30 minutes.
Stir after 30 minutes baking, then place back in the oven and continue cooking for an additional 25 to 30 minutes.
If baking cinnamon rolls over the top, 40 to 45 minutes of baking, add the rolls.
Be careful not to burn the sides as I did!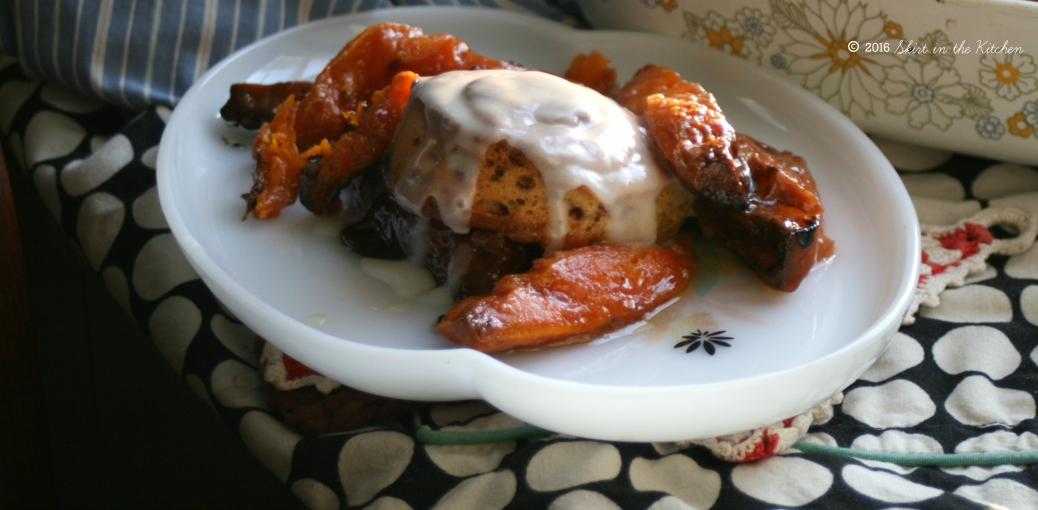 Ice the rolls as you would typically–if you want dessert.
Song & Artist:  From the Ground Up by Dan + Shay