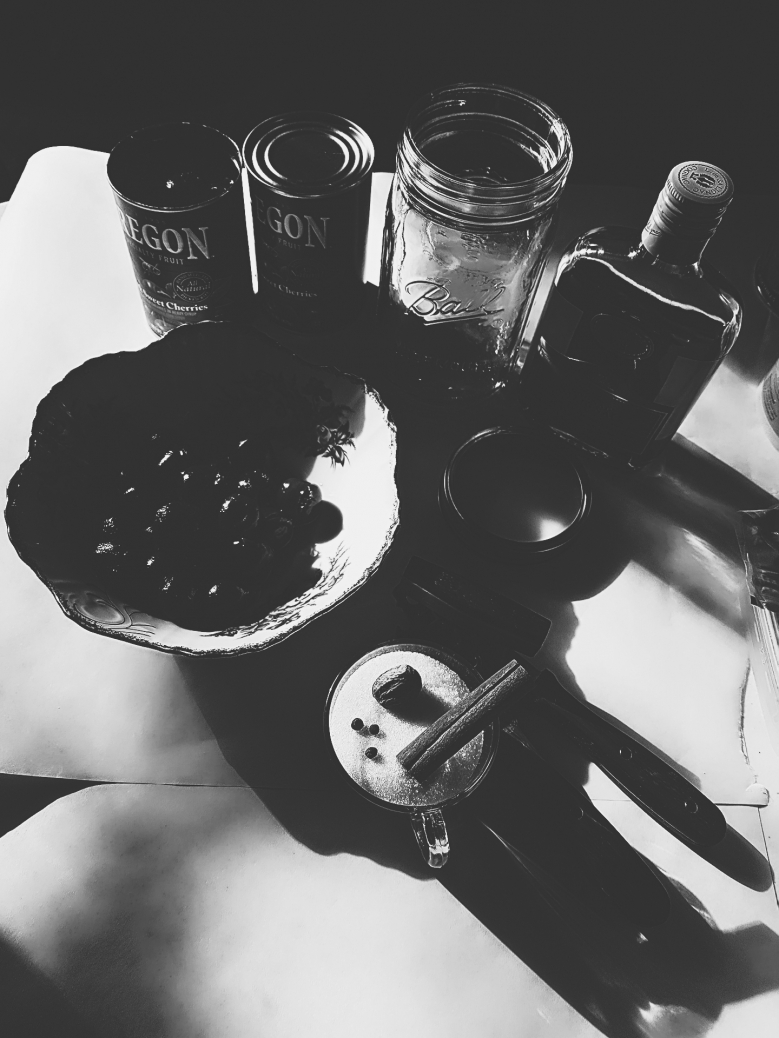 This is unconventional cherry bounce–unconventional because it's "slapstick" in the kitchen, something hurried–sweetly delicious even though it's not the "grandest-tastin" conventional method as the Moonshiners on Discovery have concocted.  But it will be good in a matter of weeks!… and so good to bake with.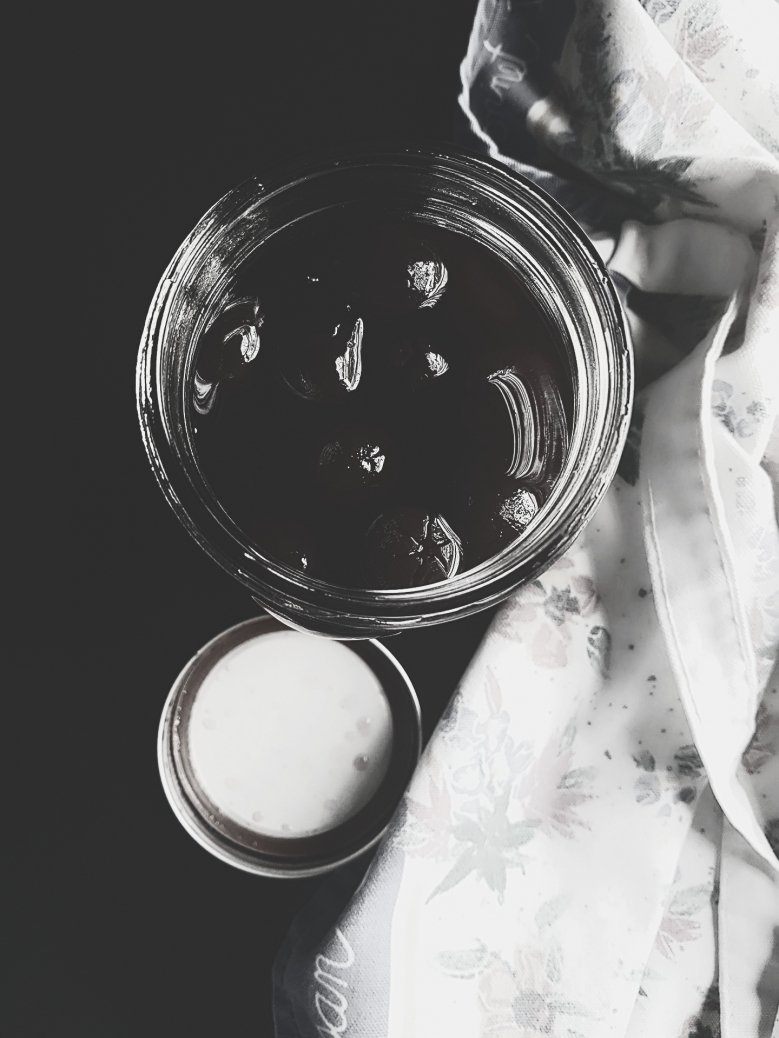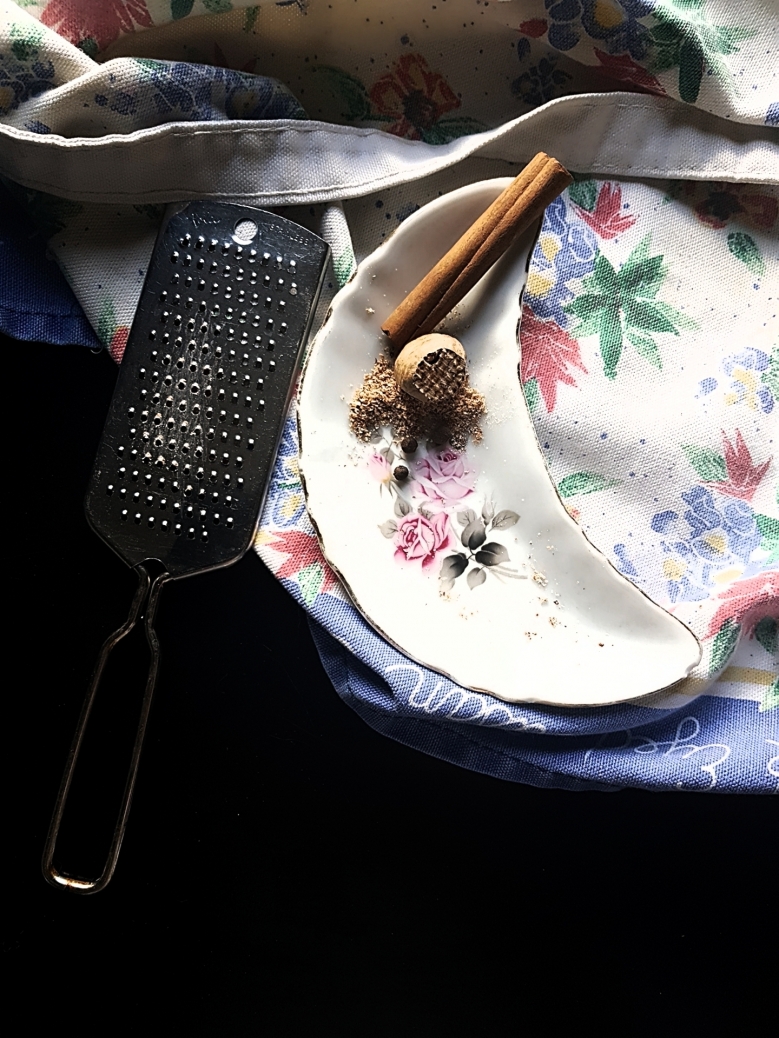 I'm doing a shortcut on this.  It's not cherry season; it's winter.  I can get 'fresh' cherries in the stores shipped in, but I'm hurrying the process by using canned Bing cherries.  Plus, they're already in their juices.  It won't take long for them to break down, just a matter of two weeks for when I have Valentine's Day desserts to make and bake.
Sour cherries usually go into cherry bounce but the sweet cherries can be used, too.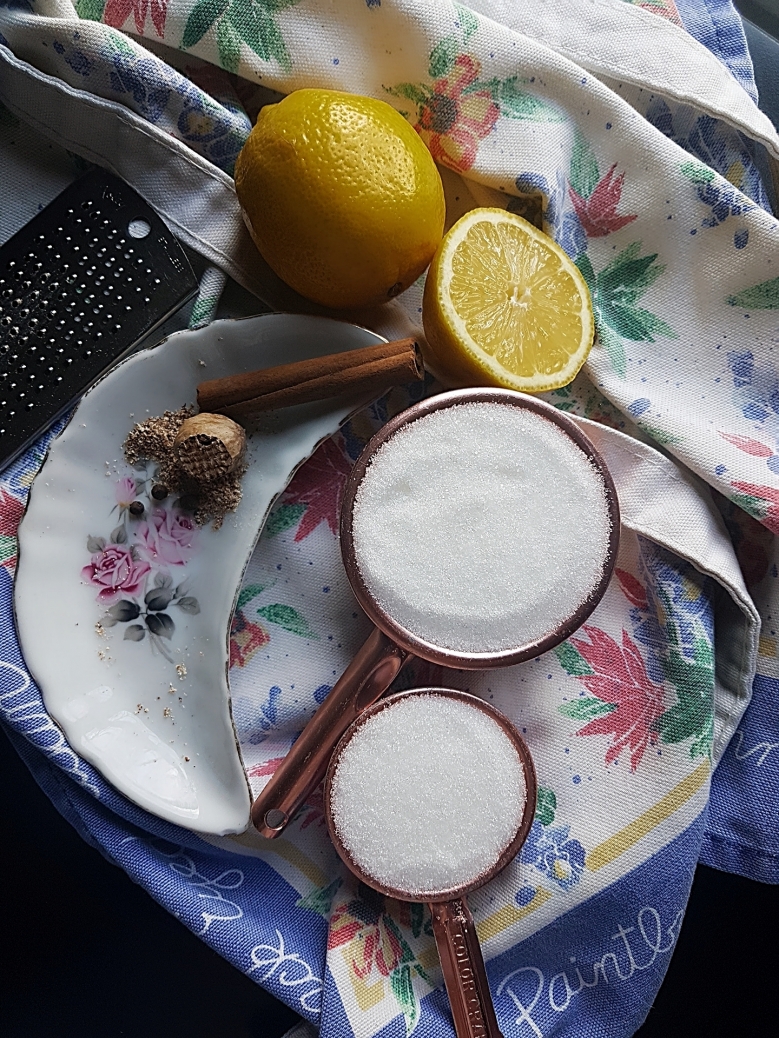 If you want to do everything against the books, doing it this way, then here are the steps: Put into a quart glass jar 2 cans drained Bing cherries.  Add 3/4 cup granulated sugar, half of a juiced lemon, 1 cinnamon stick, 3 allspice balls, and a whole nutmeg with the tip grated–add the shaved nutmeg also.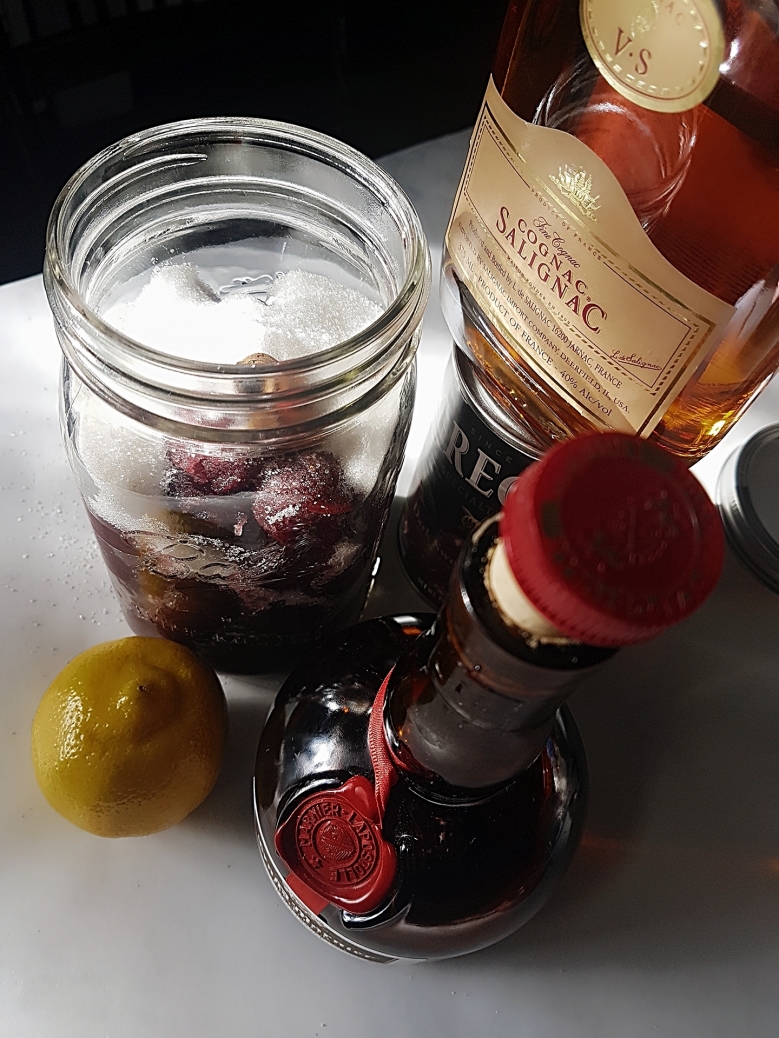 Pour 1/8 cup orange-flavored Grand Mariner, and fill to 1/2-inch from the rim with Cognac which is a European brandy.
Seal and carefully turn the filled jar to mix the sugar and booze.  Do this daily.  Set it in a cool, dark place to rest for two to three weeks before opening for drinking straight-up/and or for baking.