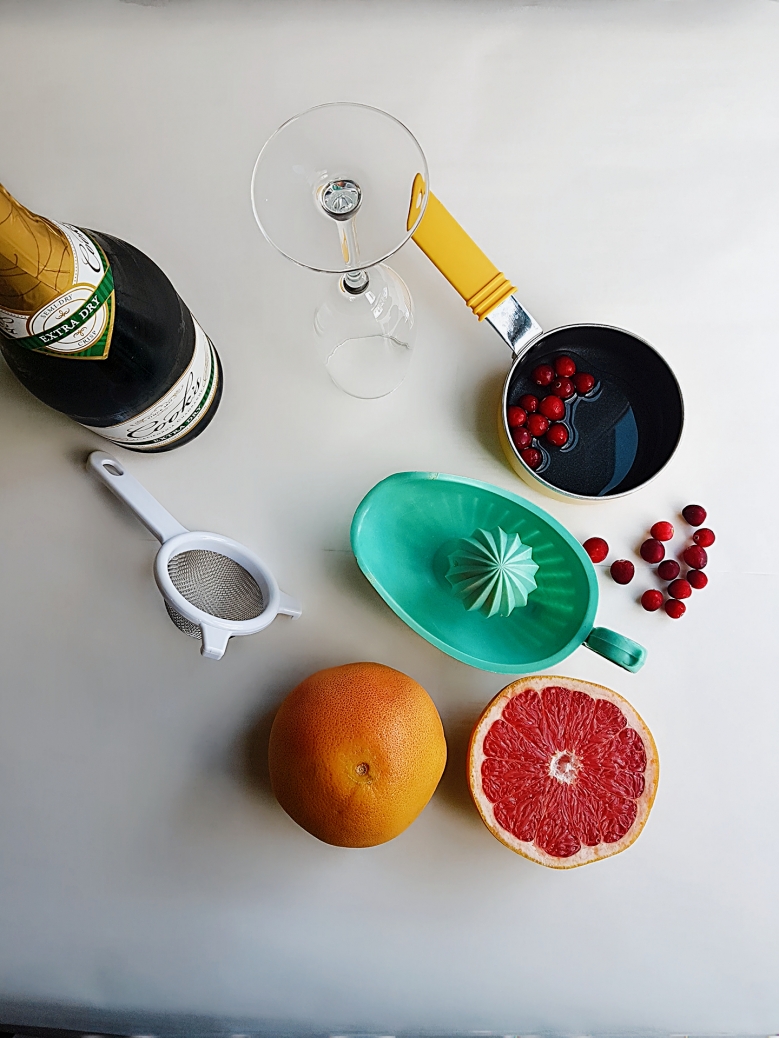 We shall drink; a Megmosa-Poinsettia, that is. 
Composed of equal parts champagne and grapefruit juice is a Megmosa… but half cranberry juice to half champagne is called a Poinsettia cocktail.  Since I'm including grapefruit juice as well as muddled cranberries, this is a Megmosa-Poinsettia for brunch on Thanksgiving.
Always use fresh fruit, not fruit juices from the store.  It's worth the hassle.  Nobody wants a diluted-tasting cocktail.
Heat some cranberries and muddle into liquid.  Allow to cool before mixing into chilled ingredients.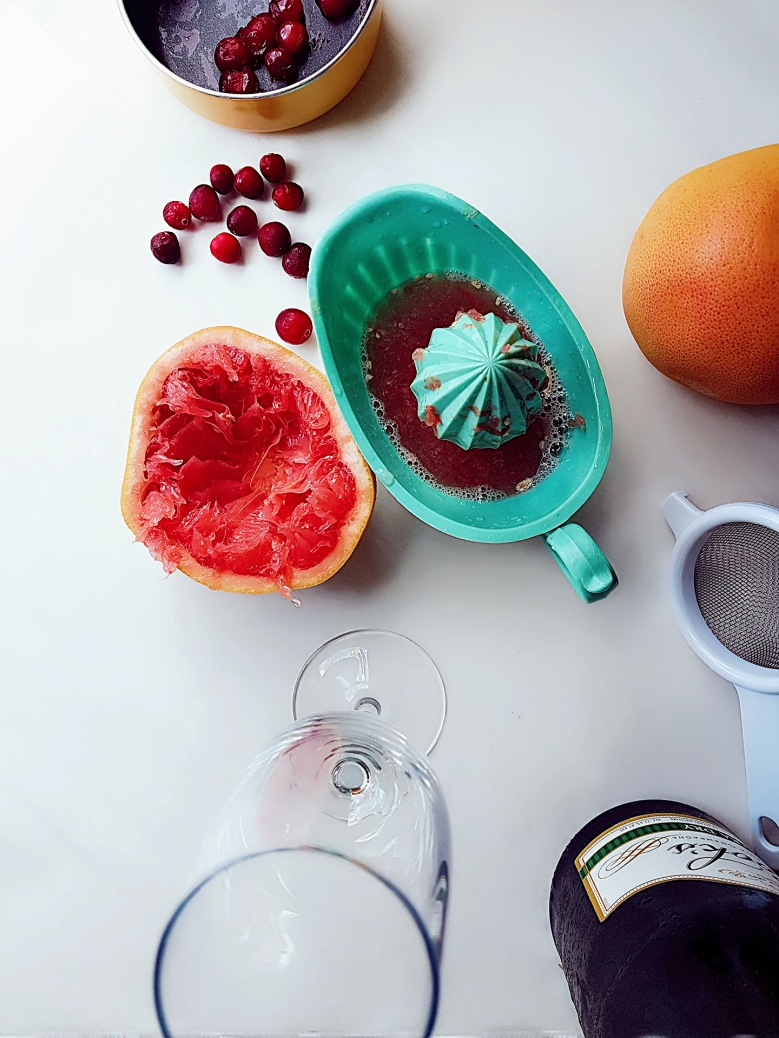 Place fruit in the refrigerator overnight before blending into cocktails the next day; sparkling wine included.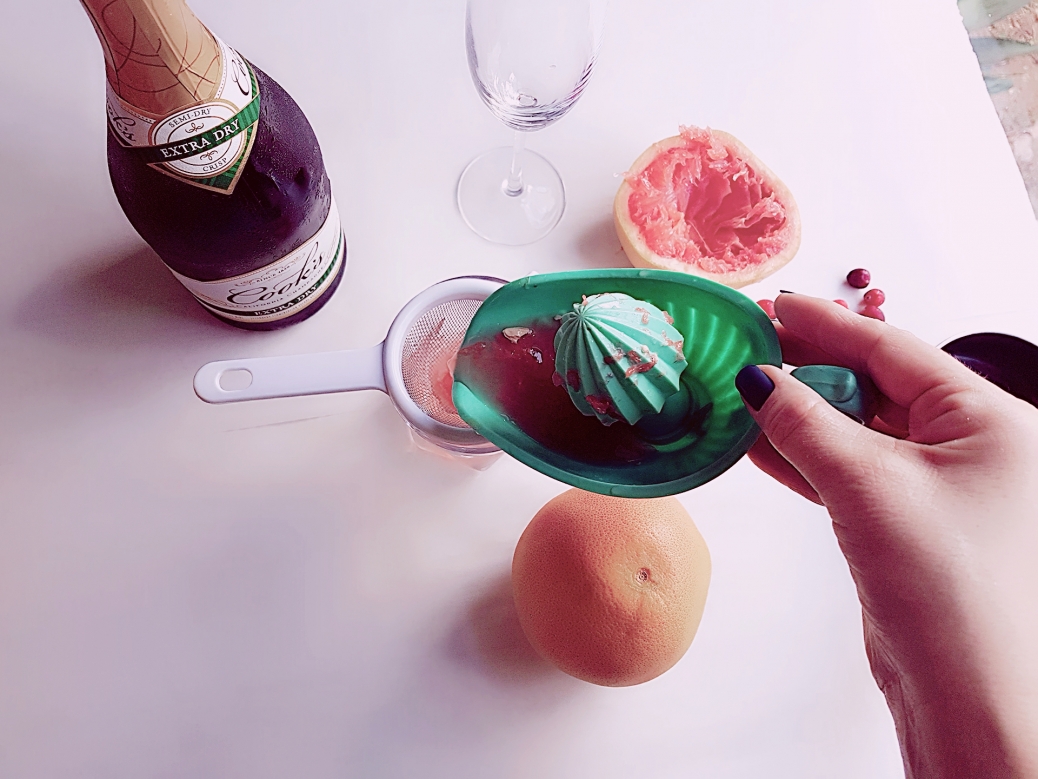 Make sure that the juice is strained.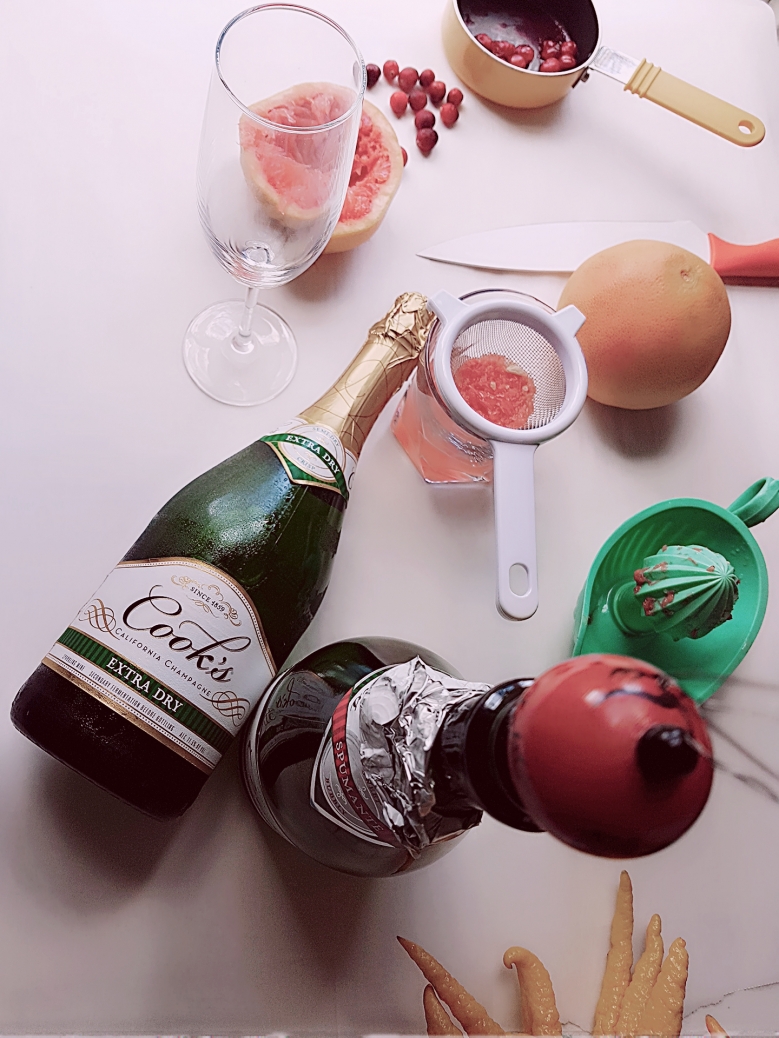 If you want non-sweet, use extra-dry.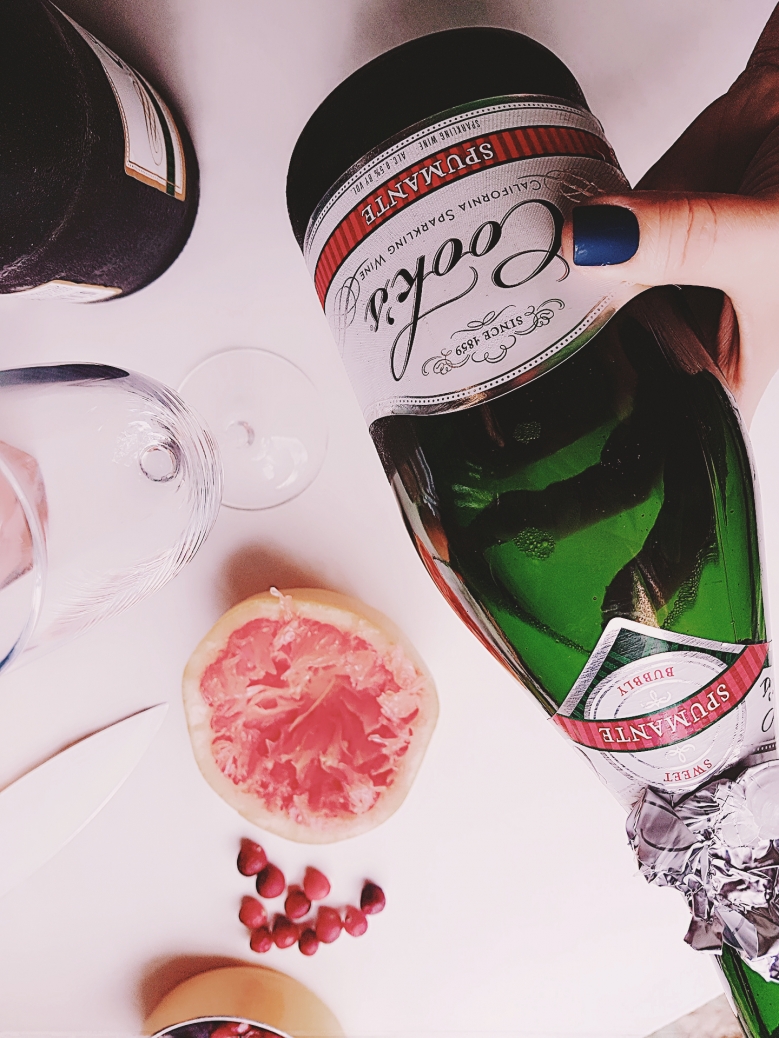 For a semi-sweet drink, opt for Cook's Spumante–it evens out the tartness of the grapefruit well.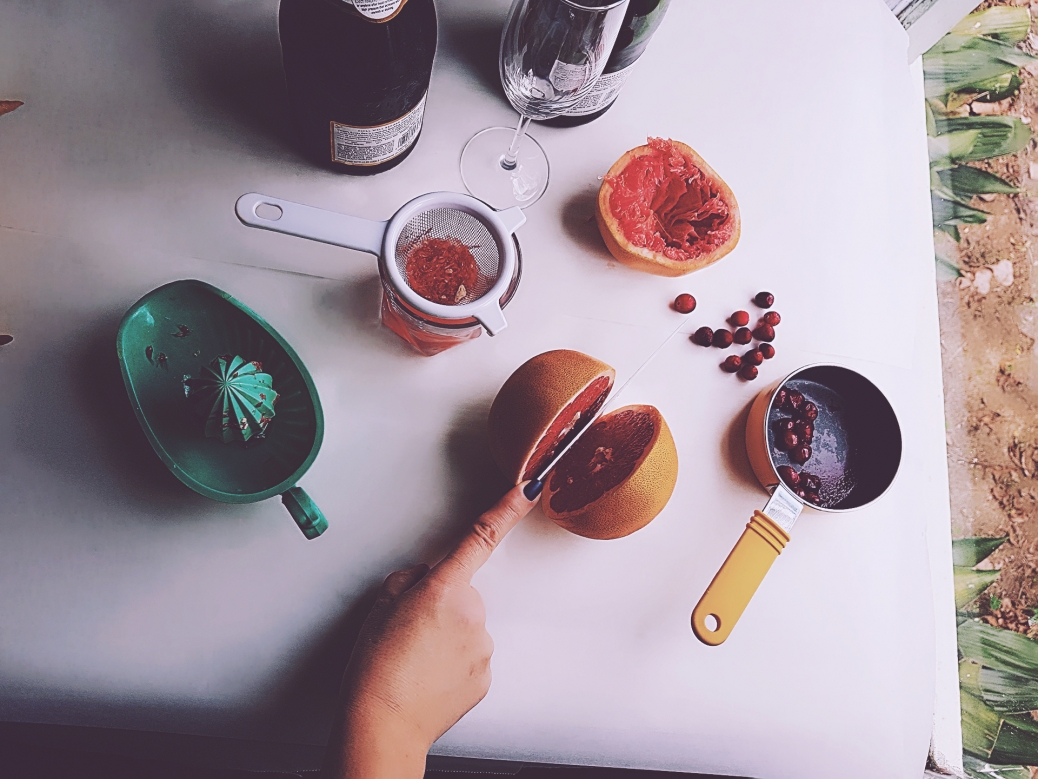 A whole grapefruit is needed for one champagne flute.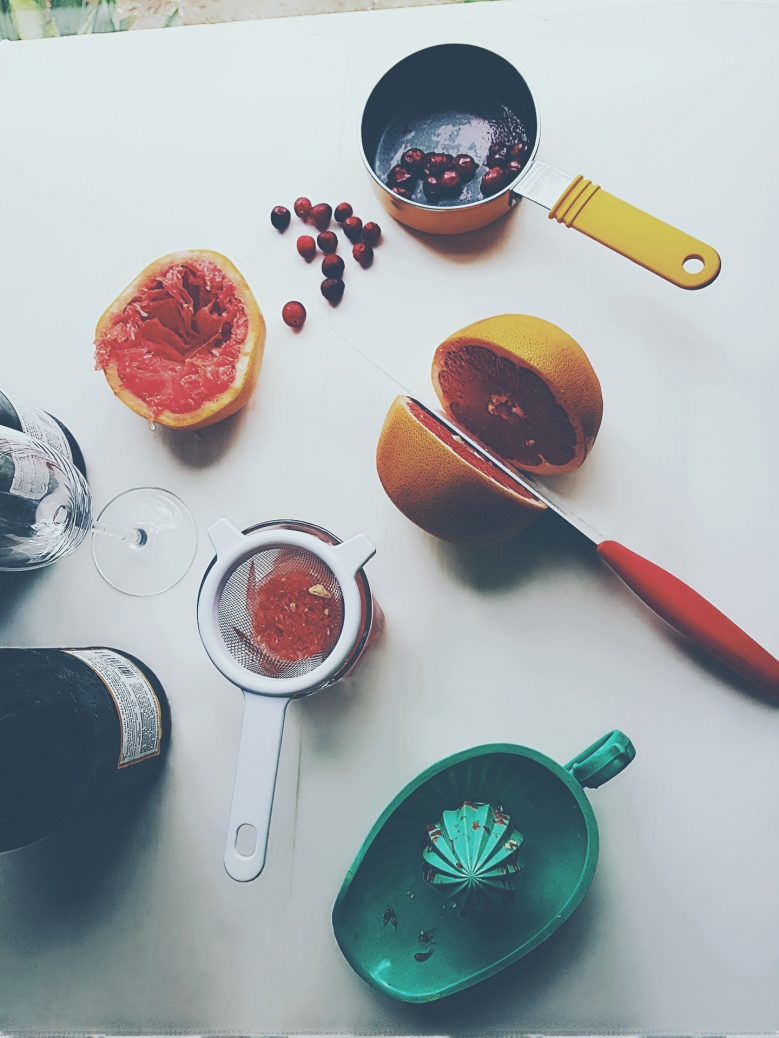 Beautiful are the colors.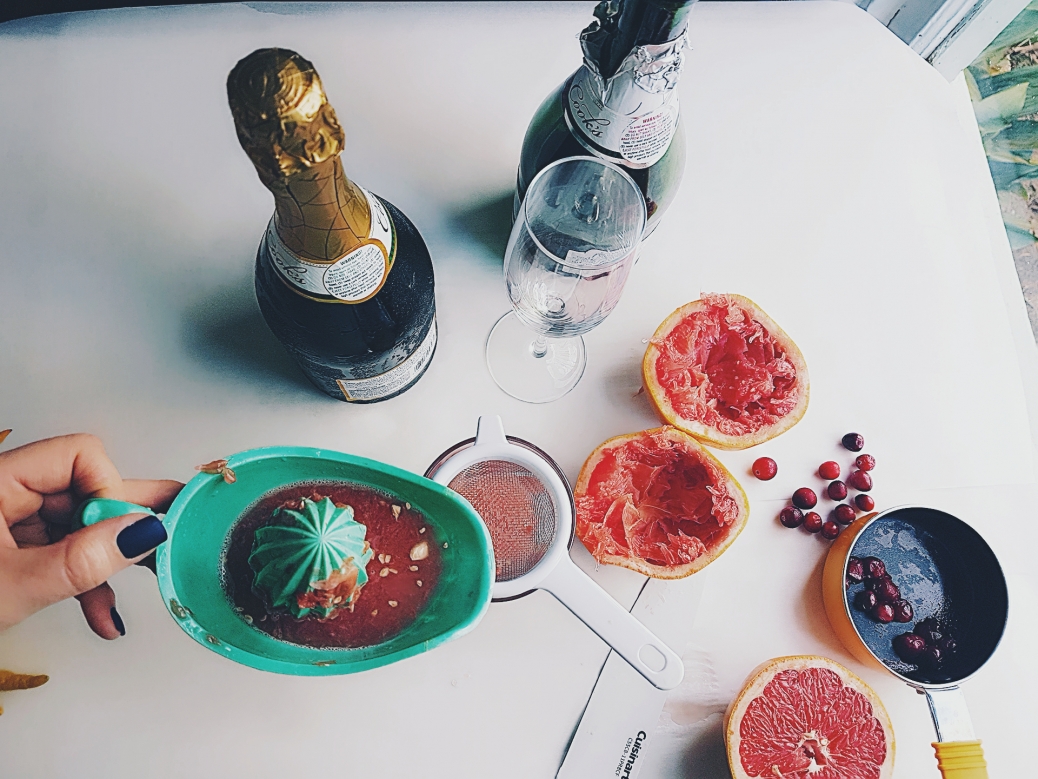 I still enjoy a vintage juicer over an electric…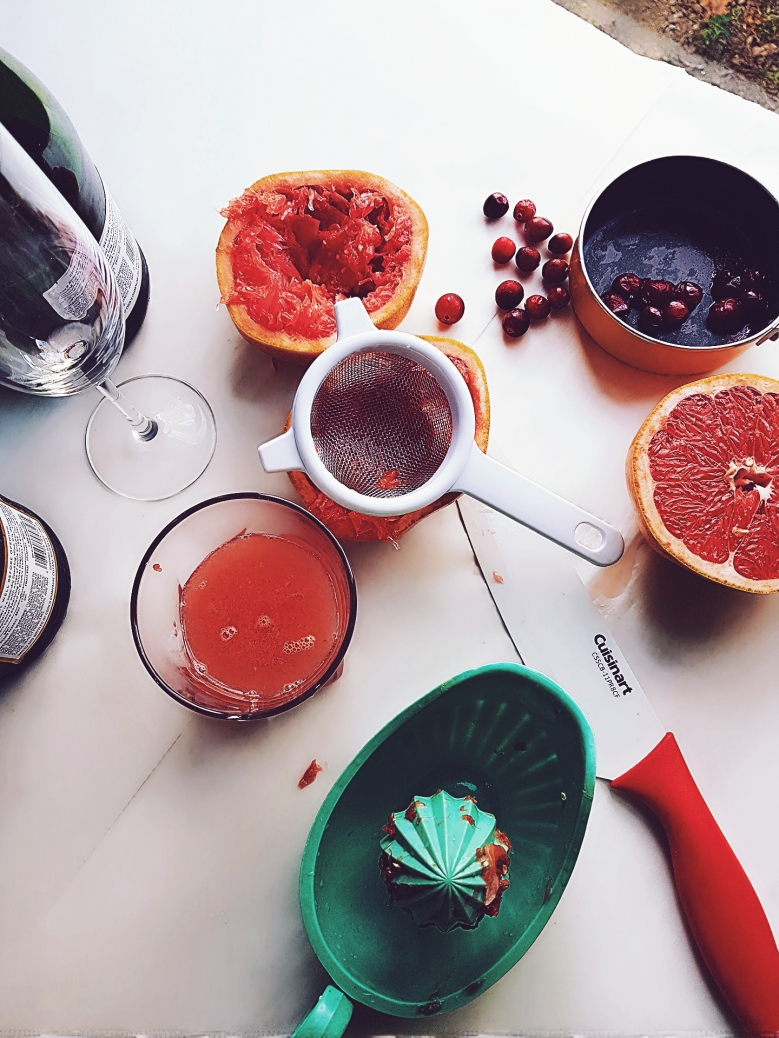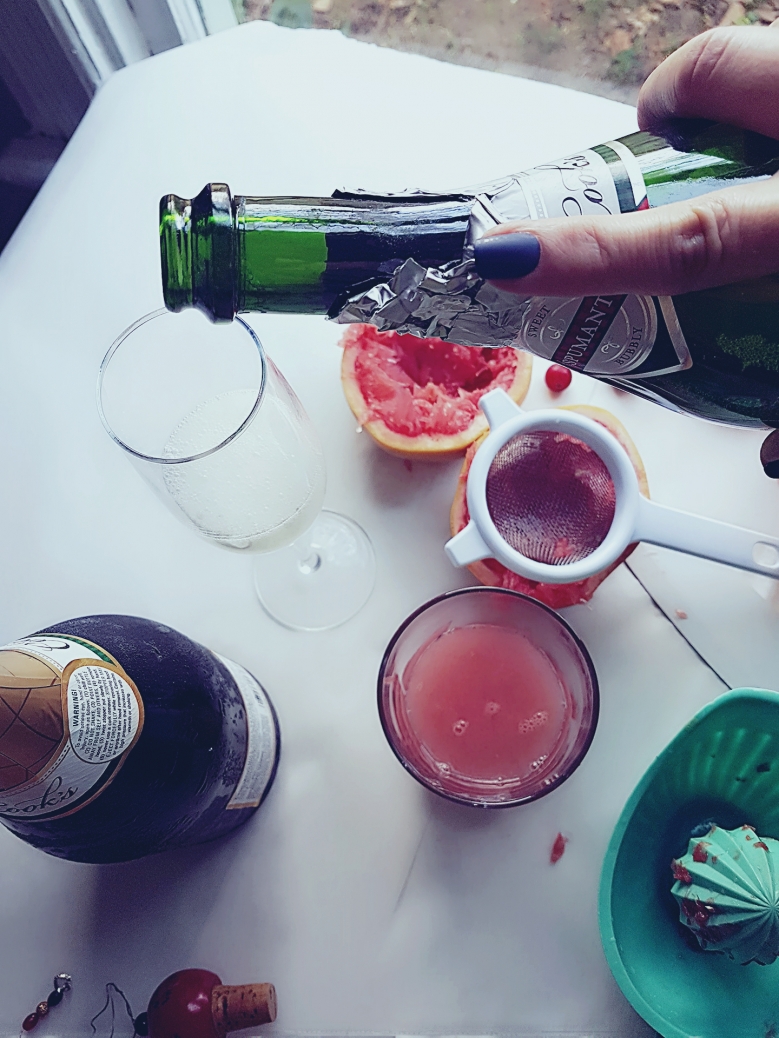 Pour into a narrow flute, your choice of champagne, first–a third of the way filled.
Combine the muddled cranberries into the grapefruit juice.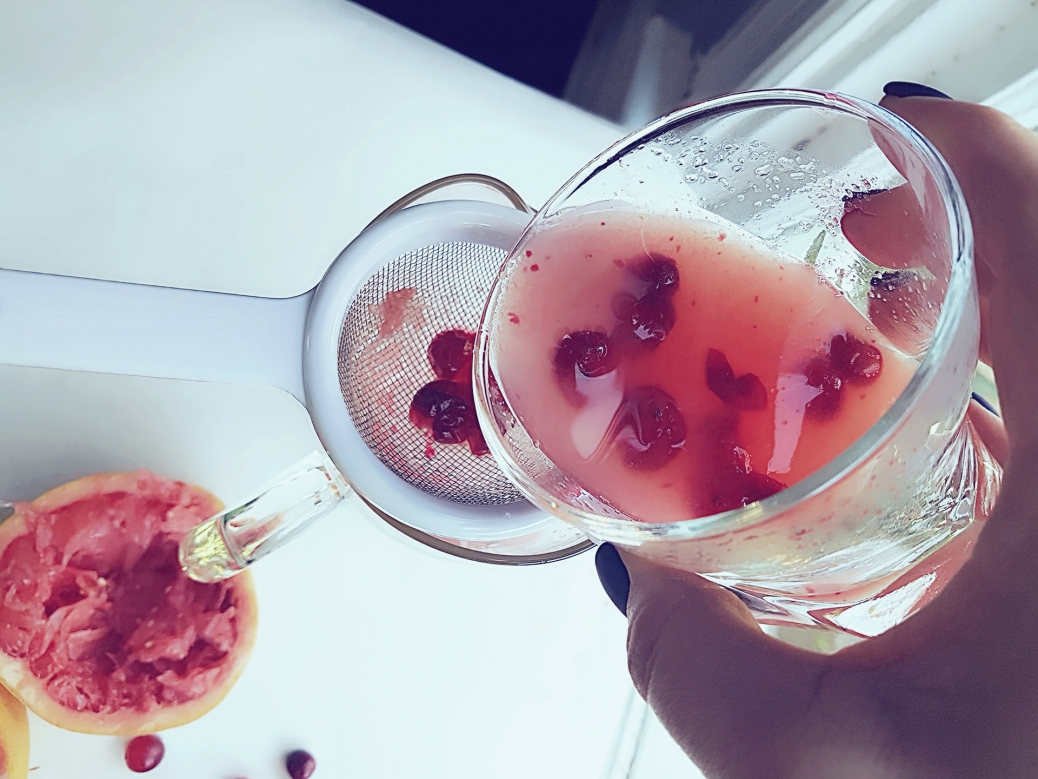 Strain the combined juices.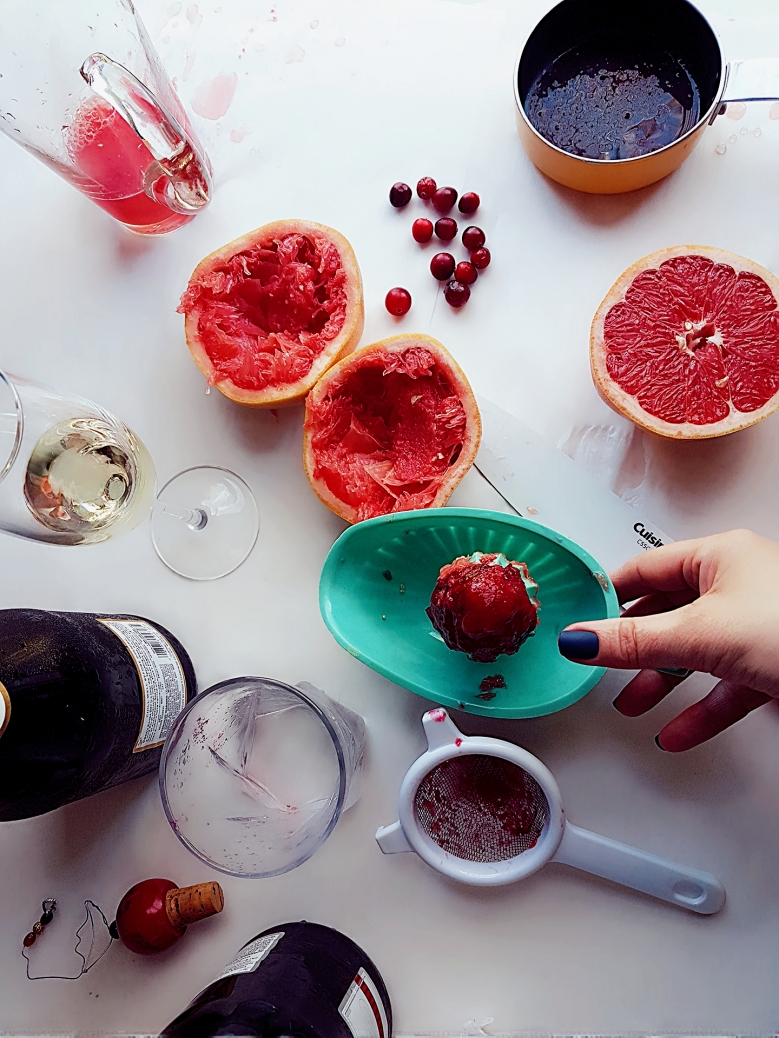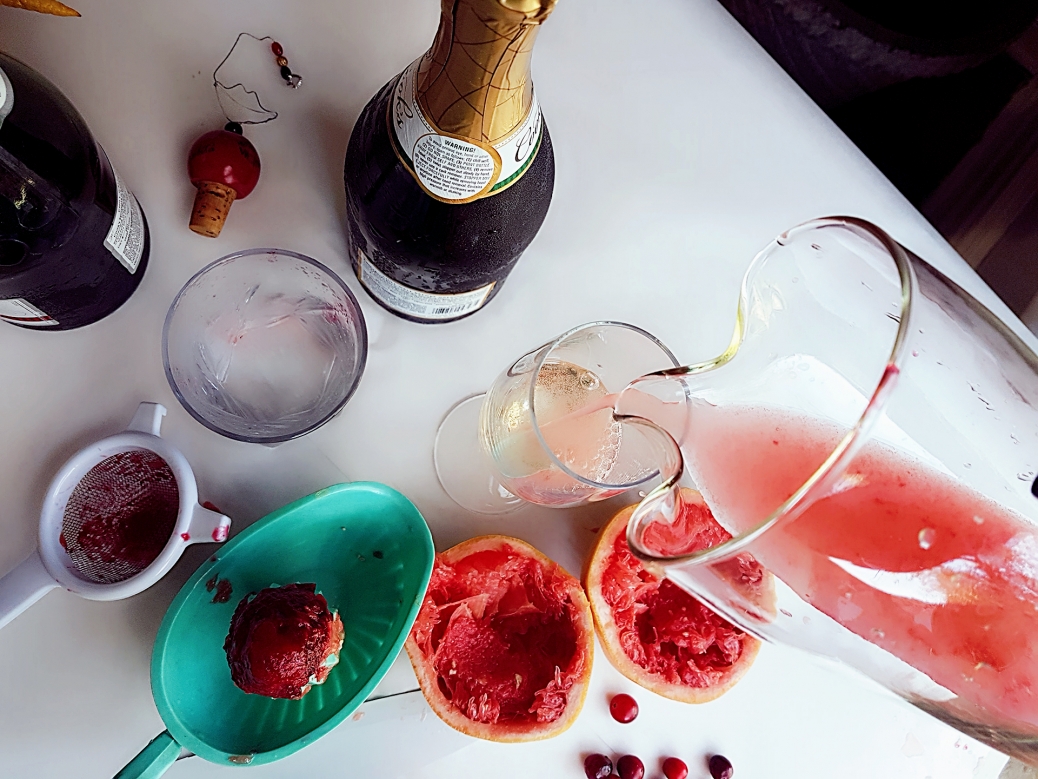 Eyeball half-the amount needed for 1-to-1 ratio.
Top with the remaining half-amount of champagne because only a third-amount of champagne is poured in the glass in the beginning–remember?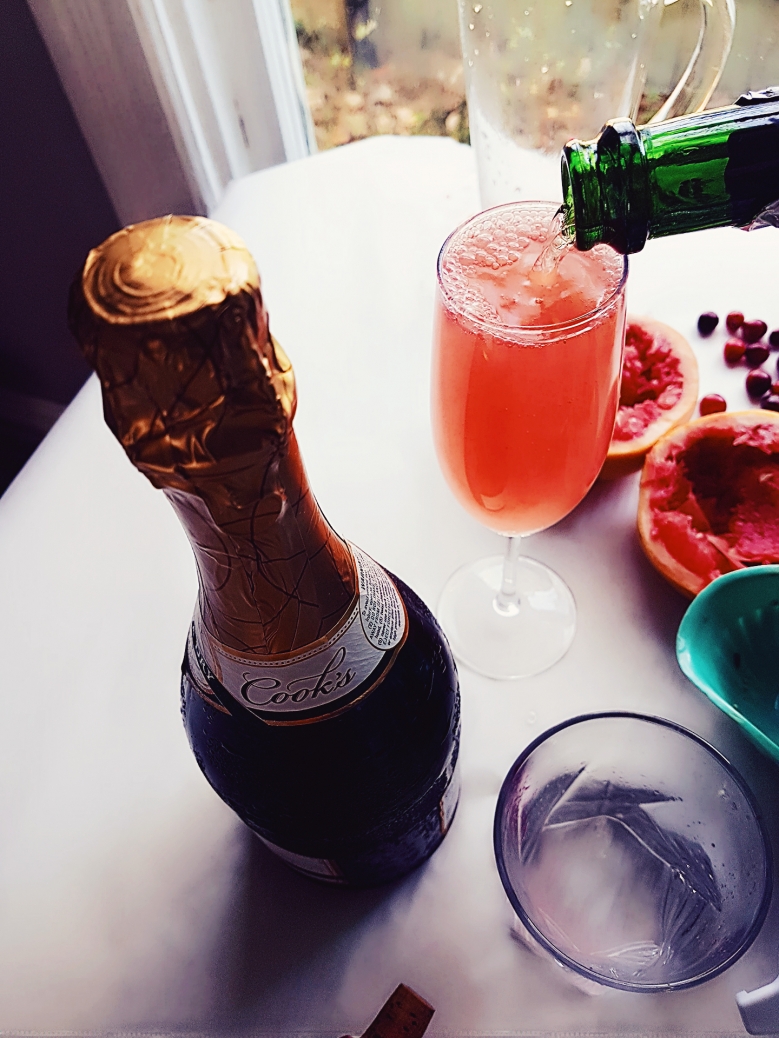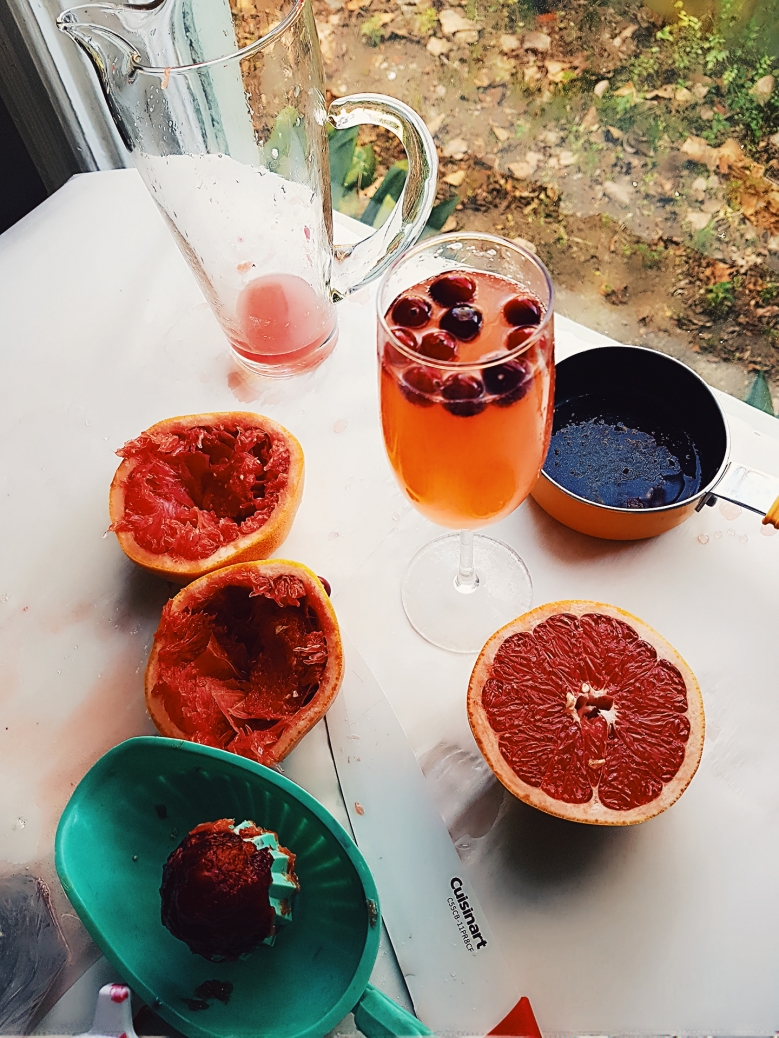 If you must, garnish with whole cranberries.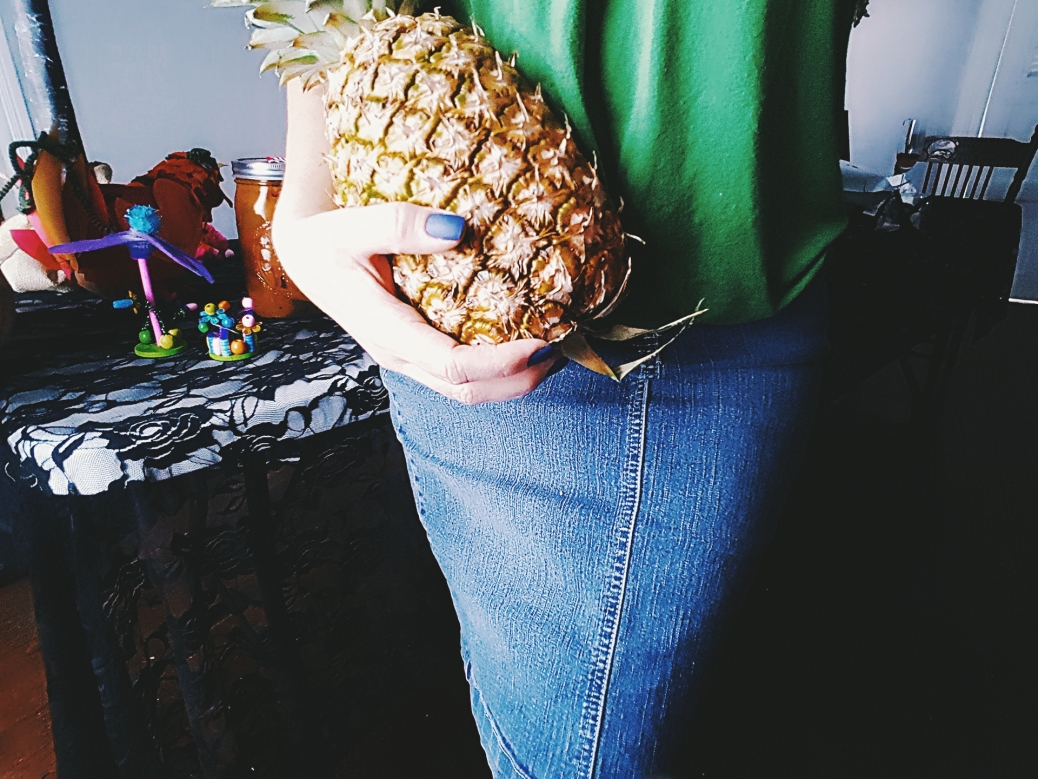 For a different twist, half pineapple juice to half champagne can be a chosen selection–called a Soleil.
Buck's Fizz, invented prior to 1925, is the mixture of orange juice with champagne–considered as the Mimosa.