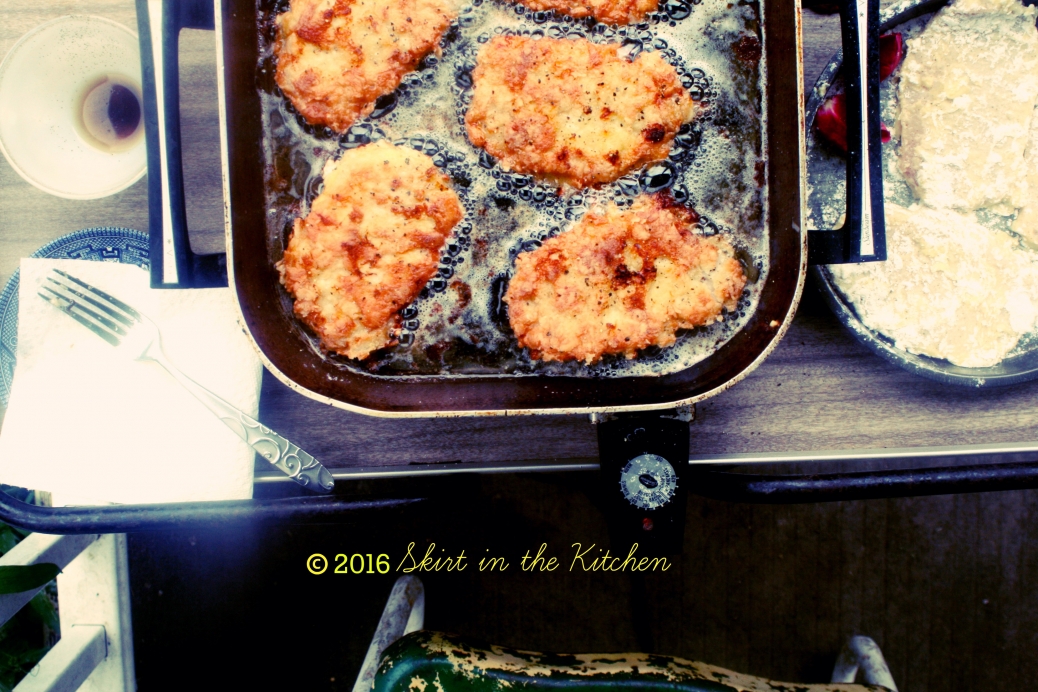 This is summer cooking!  And these are thin, boneless pork chops.  Handy between two slices of white bread.  Ketchup or not?  How do you prefer them?  I like them with bread, nothing else–no cheese, no sauce, not even ketchup.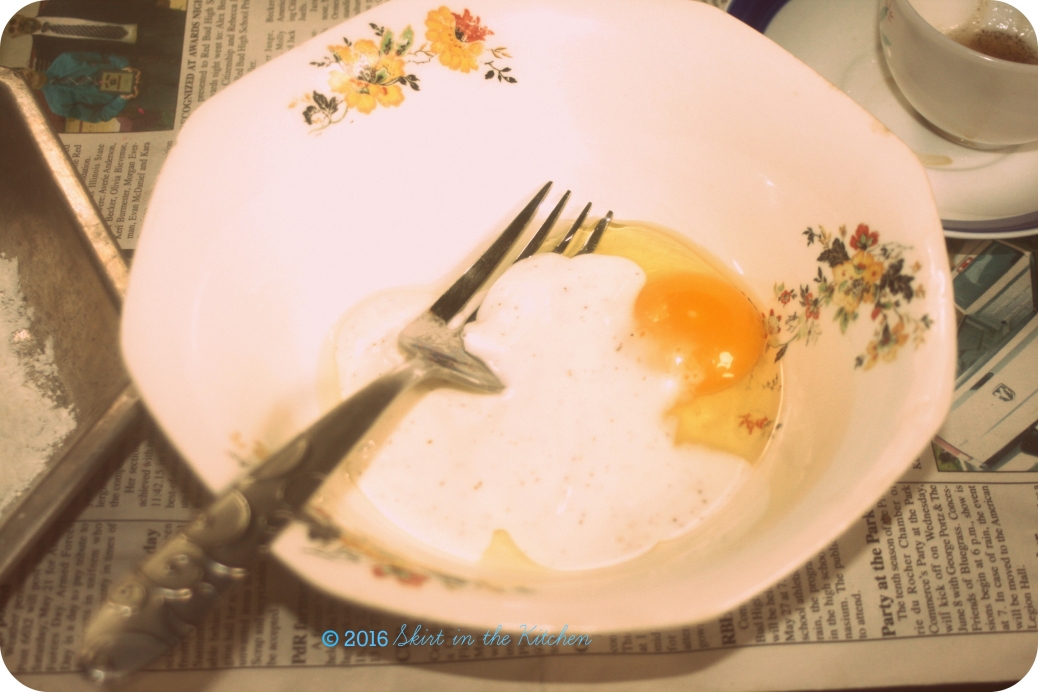 One egg at a time to blend well, to whisk just right, combine 3 whole eggs with 1/3 to 1/2 cup or so of ranch dressing.  You'll love the crust from the ranch dressing…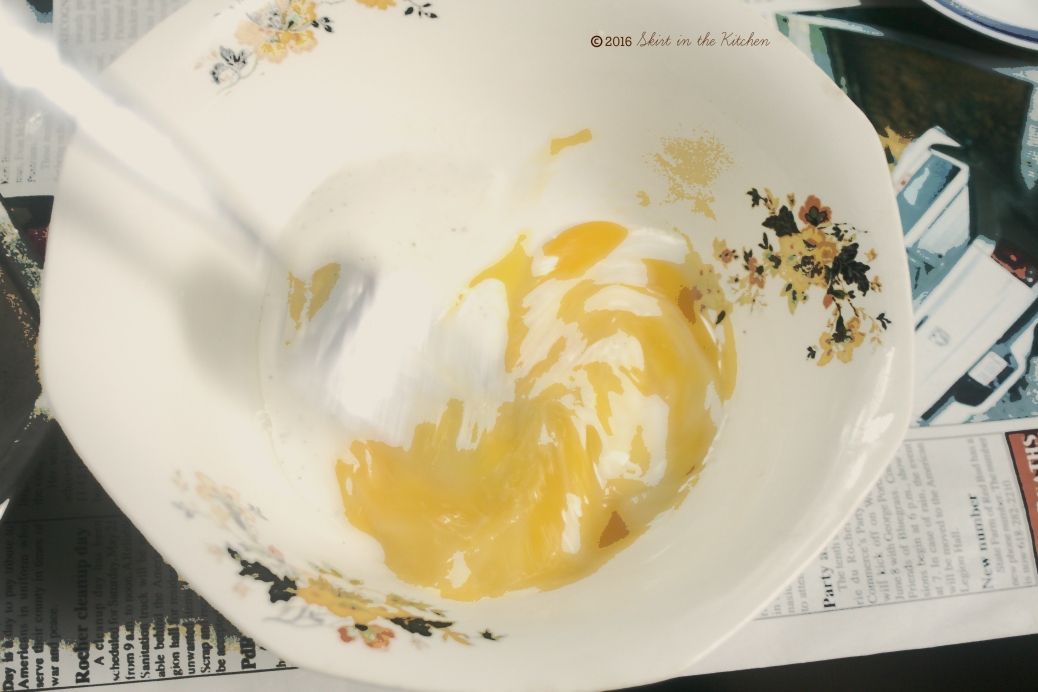 Like I said, whisk well!  Make it into a creamy substance.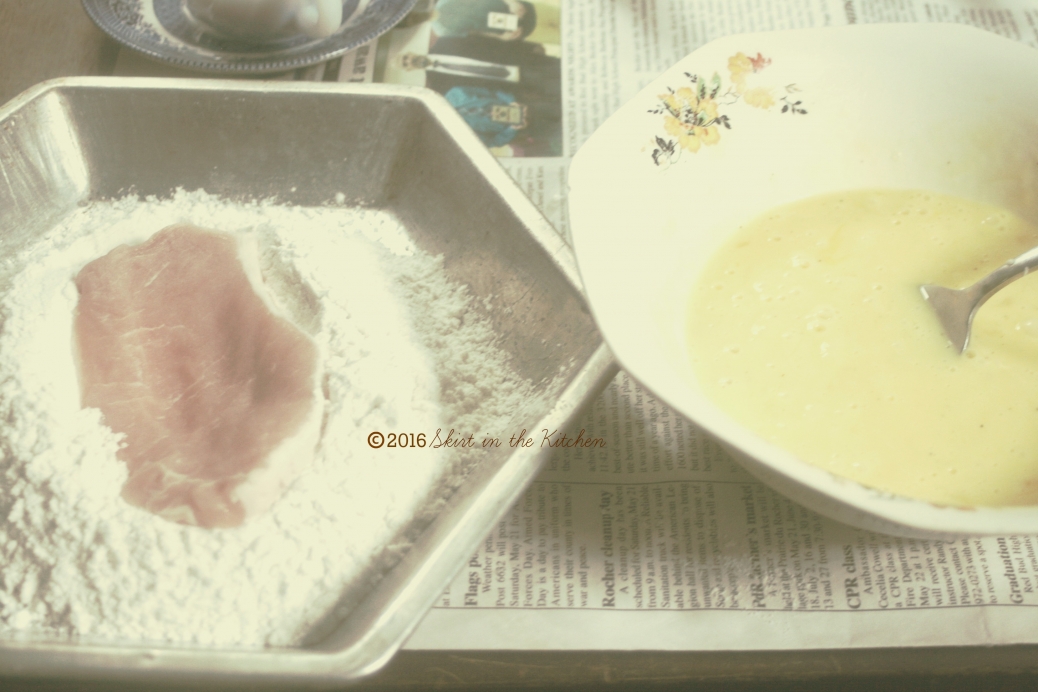 Next, flour a paper-toweled pat-dry pork chop, then dip it into the ranch-egg batter.  Carefully drop into hot oil and fry on medium or medium-high heat. What do you have patience for?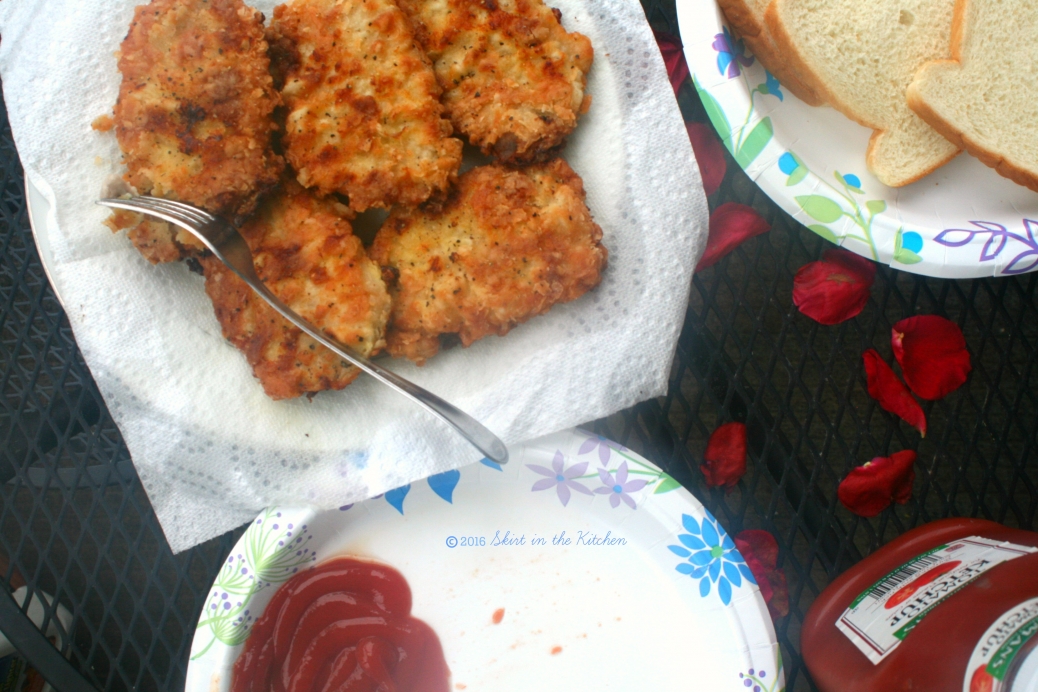 All you need is salt and pepper.  Great color, texture; everything quick and so good for a summer supper. Hope you enjoy your Ranch Pork Chops.
Song & Artist:  Lead Me by Sanctus Real